Tucareers unique analytics driven, multi trait career tests are a revolutionary way to make accurate career choices at all critical stages. We use standardized and scientifically researched psychometric career tests that help individuals in understanding their natural inclinations and make the right education, skill, occupation and role choices.
We provide reliable psychometric assessments that work across an individual's lifetime and helps in decision making. We have separate assessments for students in Class 8th -9th, Class 10th, Class 11th - 12th, graduates, post graduates and working professionals.
Career tests help individuals to understand themselves by assessing their psychological and behavioral traits and recommend suitable career paths based on their profile.
What makes our solution unique and highly reliable is its strong research basis, alignment to career standards worldwide, and recommendations based on matching of profiles with actual occupational data collected from professionals across industries.
What is assessed in our Career Test ?
Our psychometric assessments assess psychological and behavioral traits like personality, work styles, interest, abilities and work values . Research indicates that these traits measure non overlapping concepts and when assessed for an individual can be used to match with occupations where such individuals work and prosper.
With individuals looking to craft their careers to suit their lifestyles, matching preferred job design characteristics (like work context etc.) and the knowledge & skill areas with the occupational requirements has also taken on importance.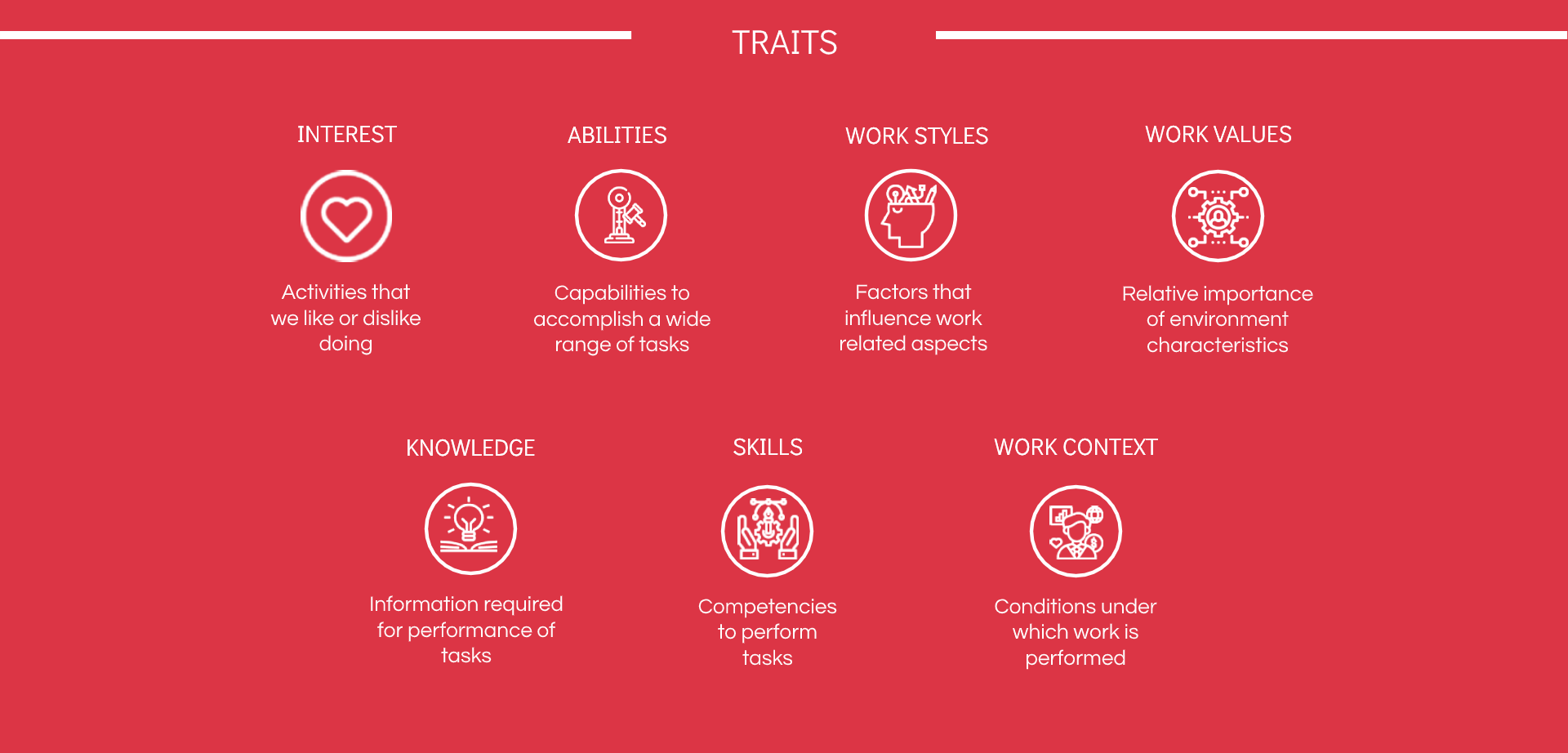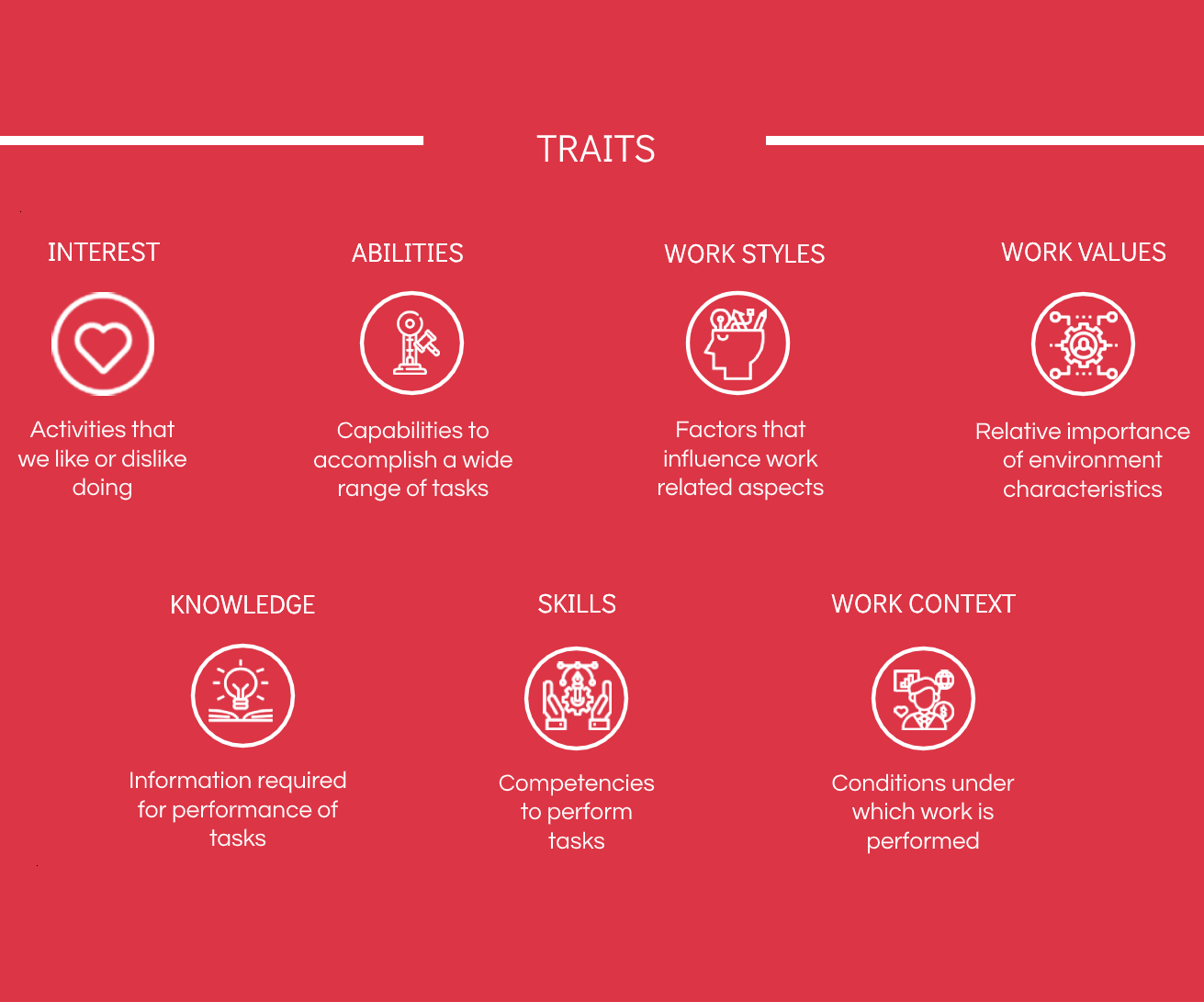 The assessed areas map to the individual's ability to be able to evaluate oneself and meaningfully respond. You can read more details on the coverage of these traits by the test type here
How the Career Test helps in discovering the best path ?
Tucareers.com solution is build on the latest research in psychometric assessments, decision theories, analytics and uses data from the world's largest occupational database O* NET. The online career tests thus accurately assess individuals on a diverse and comprehensive set of traits established by published research.
Using artificial intelligence and other analytical techniques, the assessed profile is compared with occupation data and best matches are highlighted. A significant advantage of comparing profiles this way is that both strengths and weaknesses of decision makers are recognized and considered while recommending careers. And with O*NET data available for several occupational factors across the world of work, an analytical approach is feasible as well as logical to adopt.
The recommendations are made as per well established career taxonomies (like the paths and cluster pathway model or the job family model) and globally established career standards (SOC , ISCO etc.). This mapping to standards ensures that we can frugally maintain and update our framework. Alternate approach of keeping proprietary career libraries for recommendations is not sustainable as the changes in the world of work are happening at an unprecedented pace.
Given below is tucareers sixed phased decision model that comprehensively covers all relevant internal, external and social factors and helps the individual to reach the right decision.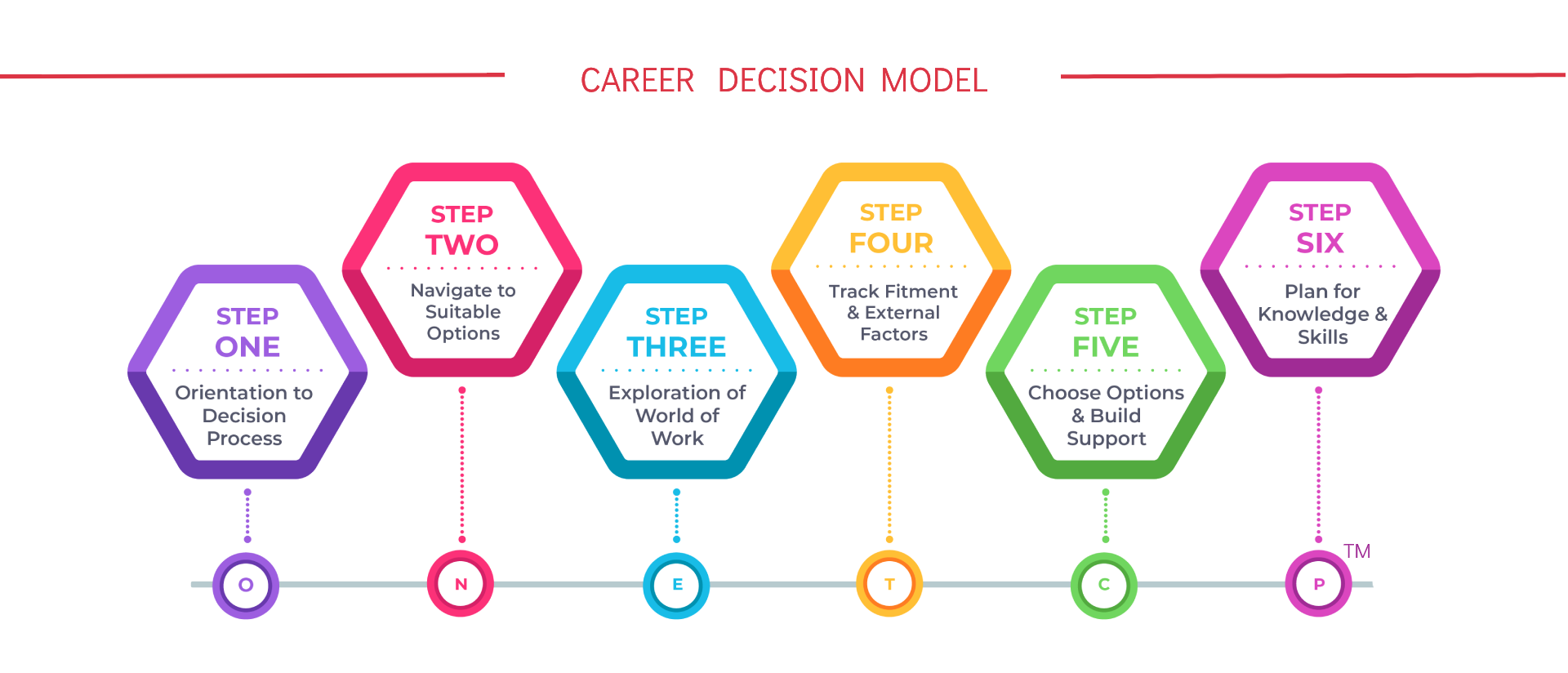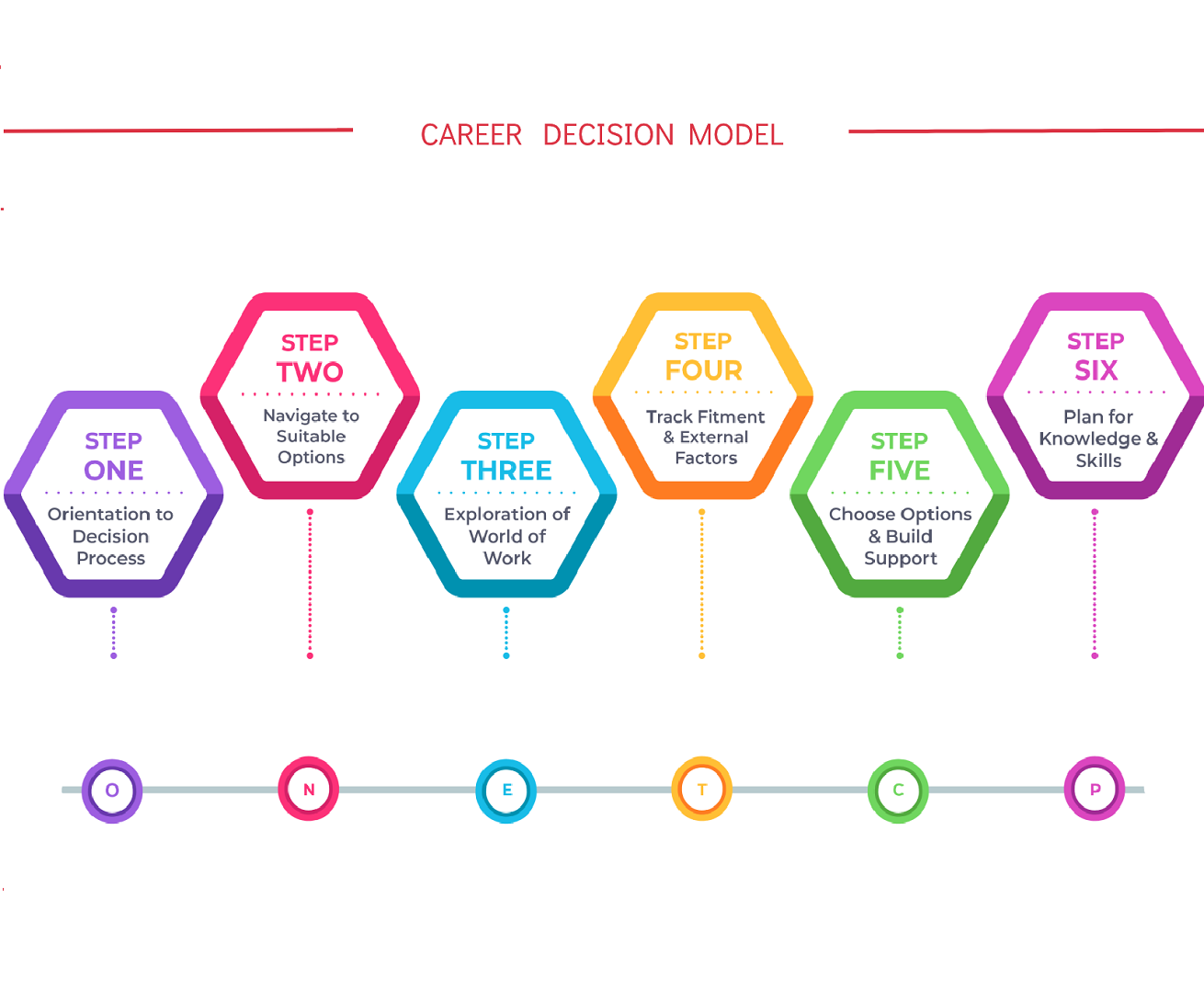 The above approach of a phased manner (instead of a prescriptive one or analysis of all factors at once ) enables an individual to methodically narrow down and reach the final choice(s) with self-discovery and learning. The first three phases (ONE) are individual driven and can be accomplished in group counselling workshops . For the remaining phases, however, the role of the counselor / mentor is critical in helping individuals with significant decision making difficulties reach the final choice.
Why online career test are an urgent need ?
We've seen the advent of a new professional paradigm in the last few years along with the rise of the gig economy. Now the responsibility of planning one's professional life has shifted to the individual as structured growth paths in organizations are disappearing. The traditional three stage career model (study, work , retire) has been replaced with a more agile and multi stage model.
Individuals are now pursuing multiple professions in a lifetime and work for multiple organizations (sometimes at the same time). As this new work environment driven by extraordinary technological advancements establishes itself, the need for lifelong learning and consequently lifelong guidance is becoming an urgent need. The decision of which path to pursue , or a course to enroll in or a skill to build is driven by several considerations and has life impacting consequences. Thus the need for support and a guidance framework that provides an accurate psychometric test is urgent.
Need a Career Test to Find the Best Career Match?
Tucareers provides a career assessment and guidance framework for every individual to help them make the right career choice.