Career Assessment for Graduates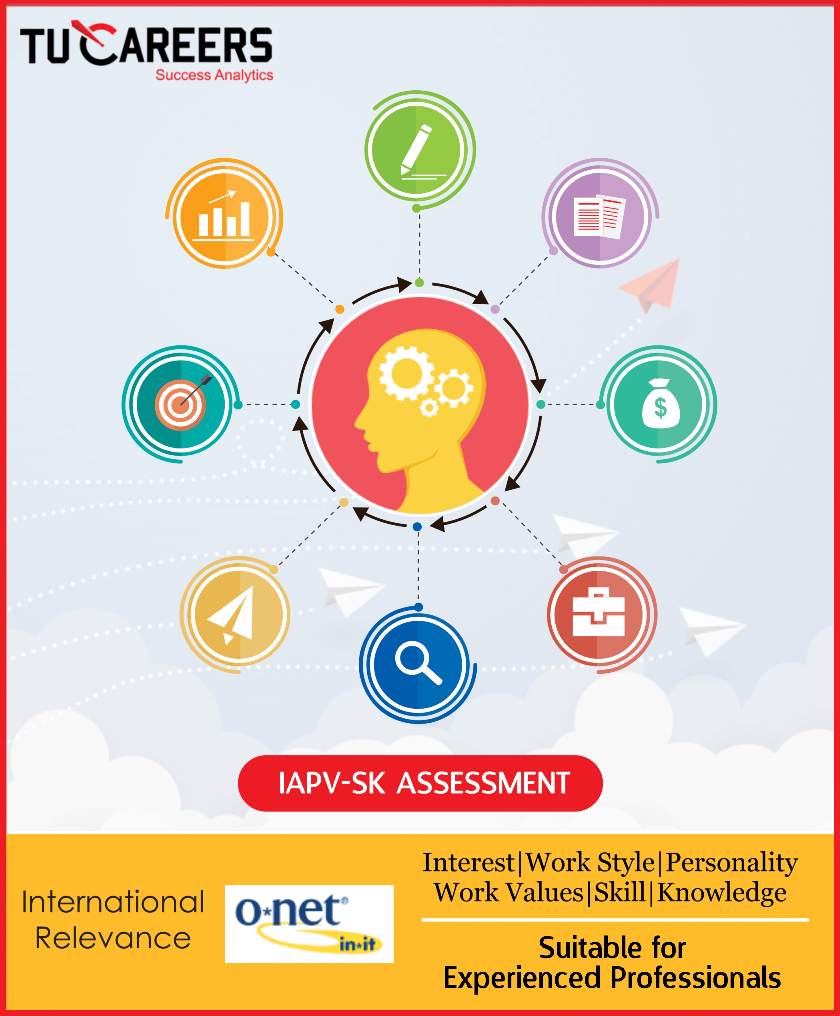 This test is a self evaluation of Interests, Values, Work Styles, Personality, Abilities, Skills and Knowledge Areas to determine fitment across specific occupations and roles.
Based on accurate statistical comparisons with an exhaustive list of occupations across the world of work/or in the desired cluster/industry we shortlist suitable matches.
Our unique predictive framework provides a view on satisfaction, tenure and life time earnings across careers to facilitate easy decision making.
A customized PDF report is provided that details various aspects of your assessment results as well as fitment in current, desired and recommended roles.
Test Duration is 40 to 50 minutes