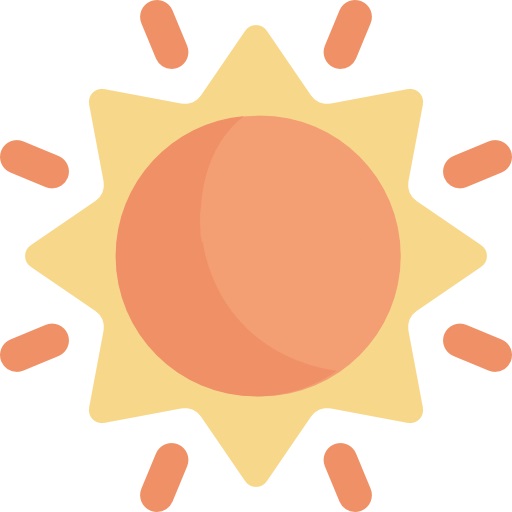 Bright Outlook
Yes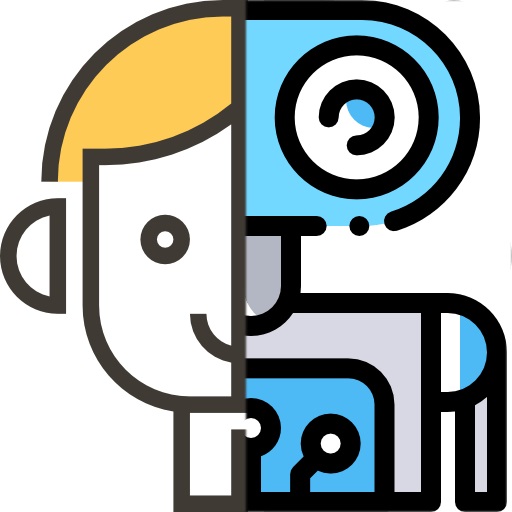 Automation Impact
Medium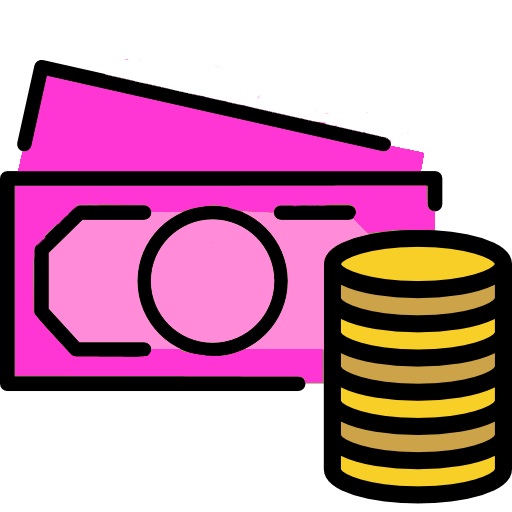 Salary Level
Average
| | |
| --- | --- |
| Title | Job Zone Four: Considerable Preparation Needed |
| Experience | A considerable amount of work-related skill, knowledge, or experience is needed for these occupations. For example, an accountant must complete four years of college and work for several years in accounting to be considered qualified. |
| Education | Most of these occupations require a four-year bachelor's degree, but some do not. |
| Job Training | Employees in these occupations usually need several years of work-related experience, on-the-job training, and/or vocational training. |
| Examples | Many of these occupations involve coordinating, supervising, managing, or training others. Examples include accountants, sales managers, database administrators, teachers, chemists, environmental engineers, criminal investigators, and special agents. |
| SVP Range | (7.0 to 8.0) |
Majority (67.31) percent of respondents had : Bachelor's Degree
Some (10.79) percent of respondents had :High School Diploma (or GED or High School Equivalence Certificate)
Some (8.19) percent of respondents had :Post-Secondary Certificate - awarded for training completed after high school (for example, in Personnel Services, Engineering-related Technologies, Vocational Home Economics, Construction Trades, Mechanics and Repairers, Precision Production Trades)
Interest Code : RIC
Realistic-Realistic occupations frequently involve work activities that include practical, hands-on problems and solutions. They often deal with plants, animals, and real-world materials like wood, tools, and machinery. Many of the occupations require working outside, and do not involve a lot of paperwork or working closely with others.
Investigative-Investigative occupations frequently involve working with ideas, and require an extensive amount of thinking. These occupations can involve searching for facts and figuring out problems mentally.
Conventional-Conventional occupations frequently involve following set procedures and routines. These occupations can include working with data and details more than with ideas. Usually there is a clear line of authority to follow.
Written Comprehension-The ability to read and understand information and ideas presented in writing.
Deductive Reasoning-The ability to apply general rules to specific problems to produce answers that make sense.
Inductive Reasoning-The ability to combine pieces of information to form general rules or conclusions (includes finding a relationship among seemingly unrelated events).
Oral Comprehension-The ability to listen to and understand information and ideas presented through spoken words and sentences.
Oral Expression-The ability to communicate information and ideas in speaking so others will understand.
Problem Sensitivity-The ability to tell when something is wrong or is likely to go wrong. It does not involve solving the problem, only recognizing there is a problem.
Cooperation-Job requires being pleasant with others on the job and displaying a good-natured, cooperative attitude.
Attention to Detail-Job requires being careful about detail and thorough in completing work tasks.
Integrity-Job requires being honest and ethical.
Dependability-Job requires being reliable, responsible, and dependable, and fulfilling obligations.
Initiative-Job requires a willingness to take on responsibilities and challenges.
Stress Tolerance-Job requires accepting criticism and dealing calmly and effectively with high stress situations.
Top 3 Values
Support-Occupations that satisfy this work value offer supportive management that stands behind employees. Corresponding needs are Company Policies, Supervision: Human Relations and Supervision: Technical.
Working Conditions-Occupations that satisfy this work value offer job security and good working conditions. Corresponding needs are Activity, Compensation, Independence, Security, Variety and Working Conditions.
Achievement-Occupations that satisfy this work value are results oriented and allow employees to use their strongest abilities, giving them a feeling of accomplishment. Corresponding needs are Ability Utilization and Achievement.
Reading Comprehension-Understanding written sentences and paragraphs in work related documents.
Active Listening-Giving full attention to what other people are saying, taking time to understand the points being made, asking questions as appropriate, and not interrupting at inappropriate times.
Critical Thinking-Using logic and reasoning to identify the strengths and weaknesses of alternative solutions, conclusions or approaches to problems.
Active Learning-Understanding the implications of new information for both current and future problem-solving and decision-making.
Speaking-Talking to others to convey information effectively.
Science-Using scientific rules and methods to solve problems.
Engineering and Technology-Knowledge of the practical application of engineering science and technology. This includes applying principles, techniques, procedures, and equipment to the design and production of various goods and services.
Mathematics-Knowledge of arithmetic, algebra, geometry, calculus, statistics, and their applications.
Customer and Personal Service-Knowledge of principles and processes for providing customer and personal services. This includes customer needs assessment, meeting quality standards for services, and evaluation of customer satisfaction.
English Language-Knowledge of the structure and content of the English language including the meaning and spelling of words, rules of composition, and grammar.
Chemistry-Knowledge of the chemical composition, structure, and properties of substances and of the chemical processes and transformations that they undergo. This includes uses of chemicals and their interactions, danger signs, production techniques, and disposal methods.
Mechanical-Knowledge of machines and tools, including their designs, uses, repair, and maintenance.
Assist in the cleanup of hazardous material spills.
Maintain project logbook records or computer program files.
Record laboratory or field data, including numerical data, test results, photographs, or summaries of visual observations.
Perform environmental quality work in field or office settings.
Produce environmental assessment reports, tabulating data and preparing charts, graphs, or sketches.
Collect and analyze pollution samples, such as air or ground water.
Decontaminate or test field equipment used to clean or test pollutants from soil, air, or water.
Prepare and package environmental samples for shipping or testing.
Maintain process parameters and evaluate process anomalies.
Inspect facilities to monitor compliance with regulations governing substances such as asbestos, lead, or wastewater.
Communicating with Supervisors, Peers, or Subordinates-Providing information to supervisors, co-workers, and subordinates by telephone, in written form, e-mail, or in person.
Getting Information-Observing, receiving, and otherwise obtaining information from all relevant sources.
Documenting/Recording Information-Entering, transcribing, recording, storing, or maintaining information in written or electronic/magnetic form.
Evaluating Information to Determine Compliance with Standards-Using relevant information and individual judgment to determine whether events or processes comply with laws, regulations, or standards.
Inspecting Equipment, Structures, or Material-Inspecting equipment, structures, or materials to identify the cause of errors or other problems or defects.
Interacting With Computers-Using computers and computer systems (including hardware and software) to program, write software, set up functions, enter data, or process information.
Electronic Mail-Mostly you use electronic mail in this job
Telephone-Mostly you have telephone conversations in this job
Importance of Being Exact or Accurate-Required to be very exact or highly accurate in performing this job
Face-to-Face Discussions-Mostly you have to have face-to-face discussions with individuals or teams in this job?
Work With Work Group or Team-Important to work with others in a group or team in this job
Contact With Others-This job require the worker to be in contact with others (face-to-face, by telephone, or otherwise) in order to perform it?
Freedom to Make Decisions-The job offers decision making freedom without supervision
Indoors, Environmentally Controlled-Mostly this job require working indoors in environmentally controlled conditions
Desktop publishing software e.g. Adobe Systems Adobe PageMaker
Analytical or scientific software e.g. Air dispersion modeling software
Computer aided design CAD software e.g. Autodesk AutoCAD
Object or component oriented development software e.g. C++
Computer aided design CAD software e.g. Computer aided design and drafting CADD software
Compliance software e.g. Continuous emission management software
Data base user interface and query software e.g. Database software
Analytical or scientific software e.g. DHI Water and Environment MIKE SHE
Electronic mail software e.g. Email software
Compliance software e.g. Environmental health and safety documentation software
Nuclear magnetic resonance NMR spectrometers e.g.13C nuclear magnetic resonance NMR spectrometers
Air pumps e.g.Aeration pumps
Reactors or fermenters or digesters e.g.Aerobic laboratory scale reactors
Air samplers or collectors e.g.Air monitoring equipment
Air velocity and temperature monitors e.g.Air velocity meters
Air samplers or collectors e.g.Airborne particulate samplers
Isolation glove boxes e.g.Anaerobic laboratory glove bags
Reactors or fermenters or digesters e.g.Anaerobic laboratory scale reactors
Analytical balances
Anemometers
Cluster
For more details on career clusters, refer here
Pathway