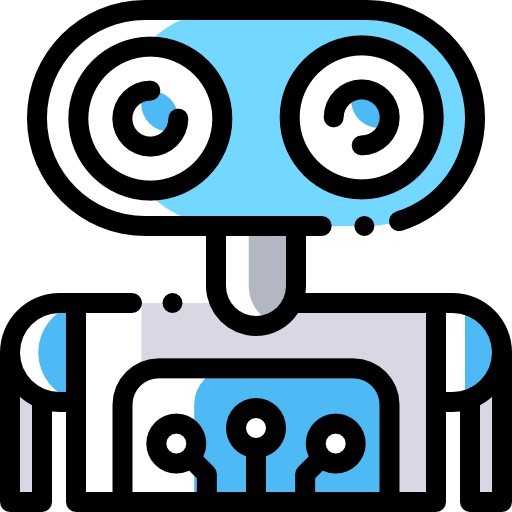 Automation Impact
High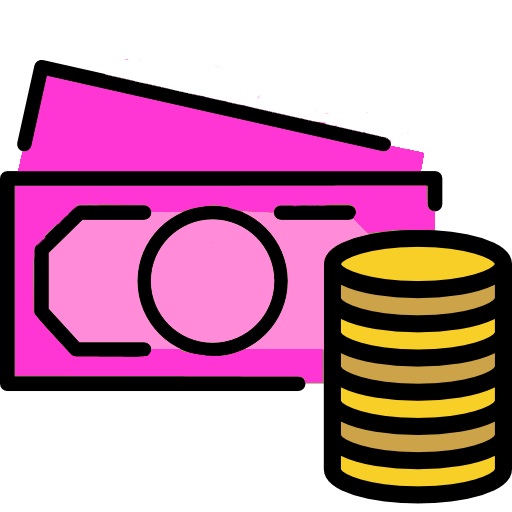 Salary Level
Average
| | |
| --- | --- |
| Title | Job Zone Three: Medium Preparation Needed |
| Experience | Previous work-related skill, knowledge, or experience is required for these occupations. For example, an electrician must have completed three or four years of apprenticeship or several years of vocational training, and often must have passed a licensing exam, in order to perform the job. |
| Education | Most occupations in this zone require training in vocational schools, related on-the-job experience, or an associate's degree. |
| Job Training | Employees in these occupations usually need one or two years of training involving both on-the-job experience and informal training with experienced workers. A recognized apprenticeship program may be associated with these occupations. |
| Examples | These occupations usually involve using communication and organizational skills to coordinate, supervise, manage, or train others to accomplish goals. Examples include food service managers, electricians, agricultural technicians, legal secretaries, interviewers, and insurance sales agents. |
| SVP Range | (6.0 to 7.0) |
Majority (68.49) percent of respondents had : Post-Secondary Certificate - awarded for training completed after high school (for example, in Personnel Services, Engineering-related Technologies, Vocational Home Economics, Construction Trades, Mechanics and Repairers, Precision Production Trades)
Some (16.65) percent of respondents had :Associate's Degree (or other 2-year degree)
Some (10.97) percent of respondents had :High School Diploma (or GED or High School Equivalence Certificate)
Interest Code : RIC
Realistic-Realistic occupations frequently involve work activities that include practical, hands-on problems and solutions. They often deal with plants, animals, and real-world materials like wood, tools, and machinery. Many of the occupations require working outside, and do not involve a lot of paperwork or working closely with others.
Investigative-Investigative occupations frequently involve working with ideas, and require an extensive amount of thinking. These occupations can involve searching for facts and figuring out problems mentally.
Conventional-Conventional occupations frequently involve following set procedures and routines. These occupations can include working with data and details more than with ideas. Usually there is a clear line of authority to follow.
Visualization-The ability to imagine how something will look after it is moved around or when its parts are moved or rearranged.
Near Vision-The ability to see details at close range (within a few feet of the observer).
Problem Sensitivity-The ability to tell when something is wrong or is likely to go wrong. It does not involve solving the problem, only recognizing there is a problem.
Oral Expression-The ability to communicate information and ideas in speaking so others will understand.
Oral Comprehension-The ability to listen to and understand information and ideas presented through spoken words and sentences.
Written Comprehension-The ability to read and understand information and ideas presented in writing.
Attention to Detail-Job requires being careful about detail and thorough in completing work tasks.
Dependability-Job requires being reliable, responsible, and dependable, and fulfilling obligations.
Integrity-Job requires being honest and ethical.
Analytical Thinking-Job requires analyzing information and using logic to address work-related issues and problems.
Initiative-Job requires a willingness to take on responsibilities and challenges.
Cooperation-Job requires being pleasant with others on the job and displaying a good-natured, cooperative attitude.
Top 3 Values
Support-Occupations that satisfy this work value offer supportive management that stands behind employees. Corresponding needs are Company Policies, Supervision: Human Relations and Supervision: Technical.
Working Conditions-Occupations that satisfy this work value offer job security and good working conditions. Corresponding needs are Activity, Compensation, Independence, Security, Variety and Working Conditions.
Independence-Occupations that satisfy this work value allow employees to work on their own and make decisions. Corresponding needs are Creativity, Responsibility and Autonomy.
Operation and Control-Controlling operations of equipment or systems.
Critical Thinking-Using logic and reasoning to identify the strengths and weaknesses of alternative solutions, conclusions or approaches to problems.
Operation Monitoring-Watching gauges, dials, or other indicators to make sure a machine is working properly.
Quality Control Analysis-Conducting tests and inspections of products, services, or processes to evaluate quality or performance.
Active Listening-Giving full attention to what other people are saying, taking time to understand the points being made, asking questions as appropriate, and not interrupting at inappropriate times.
Equipment Selection-Determining the kind of tools and equipment needed to do a job.
Mechanical-Knowledge of machines and tools, including their designs, uses, repair, and maintenance.
Mathematics-Knowledge of arithmetic, algebra, geometry, calculus, statistics, and their applications.
Design-Knowledge of design techniques, tools, and principles involved in production of precision technical plans, blueprints, drawings, and models.
Engineering and Technology-Knowledge of the practical application of engineering science and technology. This includes applying principles, techniques, procedures, and equipment to the design and production of various goods and services.
Production and Processing-Knowledge of raw materials, production processes, quality control, costs, and other techniques for maximizing the effective manufacture and distribution of goods.
English Language-Knowledge of the structure and content of the English language including the meaning and spelling of words, rules of composition, and grammar.
Verify dimensions, alignments, and clearances of finished parts for conformance to specifications, using measuring instruments such as calipers, gauge blocks, micrometers, or dial indicators.
Study blueprints, sketches, models, or specifications to plan sequences of operations for fabricating tools, dies, or assemblies.
Set up and operate conventional or computer numerically controlled machine tools such as lathes, milling machines, or grinders to cut, bore, grind, or otherwise shape parts to prescribed dimensions and finishes.
Visualize and compute dimensions, sizes, shapes, and tolerances of assemblies, based on specifications.
Inspect finished dies for smoothness, contour conformity, and defects.
Fit and assemble parts to make, repair, or modify dies, jigs, gauges, and tools, using machine tools and hand tools.
Conduct test runs with completed tools or dies to ensure that parts meet specifications, making adjustments as necessary.
Select metals to be used from a range of metals and alloys, based on properties such as hardness or heat tolerance.
File, grind, shim, and adjust different parts to properly fit them together.
Lift, position, and secure machined parts on surface plates or worktables, using hoists, vises, v-blocks, or angle plates.
Controlling Machines and Processes-Using either control mechanisms or direct physical activity to operate machines or processes (not including computers or vehicles).
Inspecting Equipment, Structures, or Material-Inspecting equipment, structures, or materials to identify the cause of errors or other problems or defects.
Making Decisions and Solving Problems-Analyzing information and evaluating results to choose the best solution and solve problems.
Getting Information-Observing, receiving, and otherwise obtaining information from all relevant sources.
Processing Information-Compiling, coding, categorizing, calculating, tabulating, auditing, or verifying information or data.
Drafting, Laying Out, and Specifying Technical Devices, Parts, and Equipment-Providing documentation, detailed instructions, drawings, or specifications to tell others about how devices, parts, equipment, or structures are to be fabricated, constructed, assembled, modified, maintained, or used.
Wear Common Protective or Safety Equipment such as Safety Shoes, Glasses, Gloves, Hearing Protection, Hard Hats, or Life Jackets-Requires wearing common protective or safety equipment such as safety shoes, glasses, gloves, hard hats or life jackets
Importance of Being Exact or Accurate-Required to be very exact or highly accurate in performing this job
Spend Time Using Your Hands to Handle, Control, or Feel Objects, Tools, or Controls-Mostly this job requires using your hands to handle, control, or feel objects, tools or controls
Face-to-Face Discussions-Mostly you have to have face-to-face discussions with individuals or teams in this job?
Exposed to Hazardous Equipment-Mostly this job require exposure to hazardous equipment
Freedom to Make Decisions-The job offers decision making freedom without supervision
Structured versus Unstructured Work-Job is structured for the worker, rather than allowing the worker to determine tasks, priorities, and goals
Spend Time Standing-Mostly this job requires standing
Computer aided manufacturing CAM software e.g. 1CadCam Unigraphics
Computer aided design CAD software e.g. Autodesk AutoCAD
Computer aided manufacturing CAM software e.g. CNC Mastercam
Computer aided design CAD software e.g. Dassault Systemes CATIA
Computer aided manufacturing CAM software e.g. DP Technology ESPRIT
Materials requirements planning logistics and supply chain software e.g. JobPack MES Scheduler
Computer aided design CAD software e.g. Kubotek USA KeyCreator
Spreadsheet software e.g. Microsoft Excel
Office suite software e.g. Microsoft Office
Presentation software e.g. Microsoft PowerPoint
Gage block set e.g.1-2-3 blocks
Power saws e.g.Abrasive cutoff saws
Blow torch e.g.Acetylene torches
Adjustable widemouth pliers
Air compressors
Pneumatic grinders e.g.Air grinders
Pneumatic sanding machines e.g.Air-powered sandblasters
Hex keys e.g.Allen wrenches
Gage block set e.g.Angle gauge blocks
Adjustable angle plate e.g.Angle plates
Job Family
Sub Family
Industries