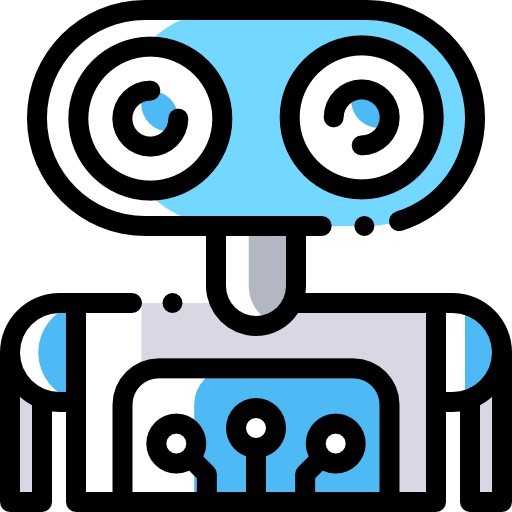 Automation Impact
High
Salary Level
| | |
| --- | --- |
| Title | Job Zone Two: Some Preparation Needed |
| Experience | Some previous work-related skill, knowledge, or experience is usually needed. For example, a teller would benefit from experience working directly with the public. |
| Education | These occupations usually require a high school diploma. |
| Job Training | Employees in these occupations need anywhere from a few months to one year of working with experienced employees. A recognized apprenticeship program may be associated with these occupations. |
| Examples | These occupations often involve using your knowledge and skills to help others. Examples include sheet metal workers, forest fire fighters, customer service representatives, physical therapist aides, salespersons (retail), and tellers. |
| SVP Range | (4.0 to 6.0) |
Majority (68.63) percent of respondents had : High School Diploma (or GED or High School Equivalence Certificate)
Some (11.43) percent of respondents had :Associate's Degree (or other 2-year degree)
Some (10.5) percent of respondents had :Bachelor's Degree
Interest Code : EC
Enterprising-Enterprising occupations frequently involve starting up and carrying out projects. These occupations can involve leading people and making many decisions. Sometimes they require risk taking and often deal with business.
Conventional-Conventional occupations frequently involve following set procedures and routines. These occupations can include working with data and details more than with ideas. Usually there is a clear line of authority to follow.
Oral Comprehension-The ability to listen to and understand information and ideas presented through spoken words and sentences.
Problem Sensitivity-The ability to tell when something is wrong or is likely to go wrong. It does not involve solving the problem, only recognizing there is a problem.
Oral Expression-The ability to communicate information and ideas in speaking so others will understand.
Deductive Reasoning-The ability to apply general rules to specific problems to produce answers that make sense.
Inductive Reasoning-The ability to combine pieces of information to form general rules or conclusions (includes finding a relationship among seemingly unrelated events).
Speech Recognition-The ability to identify and understand the speech of another person.
Integrity-Job requires being honest and ethical.
Self Control-Job requires maintaining composure, keeping emotions in check, controlling anger, and avoiding aggressive behavior, even in very difficult situations.
Attention to Detail-Job requires being careful about detail and thorough in completing work tasks.
Stress Tolerance-Job requires accepting criticism and dealing calmly and effectively with high stress situations.
Dependability-Job requires being reliable, responsible, and dependable, and fulfilling obligations.
Cooperation-Job requires being pleasant with others on the job and displaying a good-natured, cooperative attitude.
Top 3 Values
Independence-Occupations that satisfy this work value allow employees to work on their own and make decisions. Corresponding needs are Creativity, Responsibility and Autonomy.
Achievement-Occupations that satisfy this work value are results oriented and allow employees to use their strongest abilities, giving them a feeling of accomplishment. Corresponding needs are Ability Utilization and Achievement.
Working Conditions-Occupations that satisfy this work value offer job security and good working conditions. Corresponding needs are Activity, Compensation, Independence, Security, Variety and Working Conditions.
Critical Thinking-Using logic and reasoning to identify the strengths and weaknesses of alternative solutions, conclusions or approaches to problems.
Active Listening-Giving full attention to what other people are saying, taking time to understand the points being made, asking questions as appropriate, and not interrupting at inappropriate times.
Speaking-Talking to others to convey information effectively.
Monitoring-Monitoring/Assessing performance of yourself, other individuals, or organizations to make improvements or take corrective action.
Social Perceptiveness-Being aware of others' reactions and understanding why they react as they do.
Judgment and Decision Making-Considering the relative costs and benefits of potential actions to choose the most appropriate one.
Public Safety and Security-Knowledge of relevant equipment, policies, procedures, and strategies to promote effective local, state, or national security operations for the protection of people, data, property, and institutions.
English Language-Knowledge of the structure and content of the English language including the meaning and spelling of words, rules of composition, and grammar.
Law and Government-Knowledge of laws, legal codes, court procedures, precedents, government regulations, executive orders, agency rules, and the democratic political process.
Customer and Personal Service-Knowledge of principles and processes for providing customer and personal services. This includes customer needs assessment, meeting quality standards for services, and evaluation of customer satisfaction.
Education and Training-Knowledge of principles and methods for curriculum and training design, teaching and instruction for individuals and groups, and the measurement of training effects.
Administration and Management-Knowledge of business and management principles involved in strategic planning, resource allocation, human resources modeling, leadership technique, production methods, and coordination of people and resources.
Investigate known or suspected internal theft, external theft, or vendor fraud.
Implement or monitor processes to reduce property or financial losses.
Identify and report merchandise or stock shortages.
Maintain documentation or reports on security-related incidents or investigations.
Apprehend shoplifters in accordance with guidelines.
Verify proper functioning of physical security systems, such as closed-circuit televisions, alarms, sensor tag systems, or locks.
Identify and report safety concerns to maintain a safe shopping and working environment.
Conduct store audits to identify problem areas or procedural deficiencies.
Monitor compliance with standard operating procedures for loss prevention, physical security, or risk management.
Inspect buildings, equipment, or access points to determine security risks.
Identifying Objects, Actions, and Events-Identifying information by categorizing, estimating, recognizing differences or similarities, and detecting changes in circumstances or events.
Processing Information-Compiling, coding, categorizing, calculating, tabulating, auditing, or verifying information or data.
Communicating with Supervisors, Peers, or Subordinates-Providing information to supervisors, co-workers, and subordinates by telephone, in written form, e-mail, or in person.
Getting Information-Observing, receiving, and otherwise obtaining information from all relevant sources.
Documenting/Recording Information-Entering, transcribing, recording, storing, or maintaining information in written or electronic/magnetic form.
Evaluating Information to Determine Compliance with Standards-Using relevant information and individual judgment to determine whether events or processes comply with laws, regulations, or standards.
Analytical or scientific software e.g. Aspect Loss Prevention Aspect EliteLP
Data base user interface and query software e.g. Case management system software
Analytical or scientific software e.g. Epicor Loss Prevention
Transaction security and virus protection software e.g. McAfee
Spreadsheet software e.g. Microsoft Excel
Office suite software e.g. Microsoft Office
Electronic mail software e.g. Microsoft Outlook
Presentation software e.g. Microsoft PowerPoint
Word processing software e.g. Microsoft Word
Transaction security and virus protection software e.g. Symantec
Security or access control systems e.g.Access control systems
Mechanical lock system e.g.Automated locks
Closed circuit television CCTV system e.g.Closed circuit television CCTV surveillance systems
Scanners e.g.Computer data input scanners
Alarm systems e.g.Contact alarm systems
Photocopiers e.g.Copy machines
Digital camcorders or video cameras e.g.Digital video cameras
Digital video disk players or recorders e.g.Digital video recorders DVR
Security or access control systems e.g.Electronic article surveillance EAS sensing devices
Cash registers e.g.Electronic cash registers