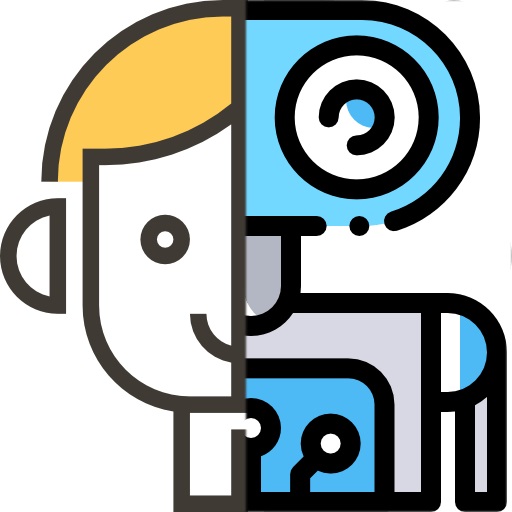 Automation Impact
Medium
Salary Level
| | |
| --- | --- |
| Title | Job Zone Three: Medium Preparation Needed |
| Experience | Previous work-related skill, knowledge, or experience is required for these occupations. For example, an electrician must have completed three or four years of apprenticeship or several years of vocational training, and often must have passed a licensing exam, in order to perform the job. |
| Education | Most occupations in this zone require training in vocational schools, related on-the-job experience, or an associate's degree. |
| Job Training | Employees in these occupations usually need one or two years of training involving both on-the-job experience and informal training with experienced workers. A recognized apprenticeship program may be associated with these occupations. |
| Examples | These occupations usually involve using communication and organizational skills to coordinate, supervise, manage, or train others to accomplish goals. Examples include food service managers, electricians, agricultural technicians, legal secretaries, interviewers, and insurance sales agents. |
| SVP Range | (6.0 to 7.0) |
Majority (32) percent of respondents had : Associate's Degree (or other 2-year degree)
Some (16) percent of respondents had :Some College Courses
Some (12) percent of respondents had :High School Diploma (or GED or High School Equivalence Certificate)
Interest Code : RIC
Realistic-Realistic occupations frequently involve work activities that include practical, hands-on problems and solutions. They often deal with plants, animals, and real-world materials like wood, tools, and machinery. Many of the occupations require working outside, and do not involve a lot of paperwork or working closely with others.
Investigative-Investigative occupations frequently involve working with ideas, and require an extensive amount of thinking. These occupations can involve searching for facts and figuring out problems mentally.
Conventional-Conventional occupations frequently involve following set procedures and routines. These occupations can include working with data and details more than with ideas. Usually there is a clear line of authority to follow.
Problem Sensitivity-The ability to tell when something is wrong or is likely to go wrong. It does not involve solving the problem, only recognizing there is a problem.
Oral Comprehension-The ability to listen to and understand information and ideas presented through spoken words and sentences.
Written Comprehension-The ability to read and understand information and ideas presented in writing.
Written Expression-The ability to communicate information and ideas in writing so others will understand.
Information Ordering-The ability to arrange things or actions in a certain order or pattern according to a specific rule or set of rules (e.g., patterns of numbers, letters, words, pictures, mathematical operations).
Finger Dexterity-The ability to make precisely coordinated movements of the fingers of one or both hands to grasp, manipulate, or assemble very small objects.
Attention to Detail-Job requires being careful about detail and thorough in completing work tasks.
Dependability-Job requires being reliable, responsible, and dependable, and fulfilling obligations.
Integrity-Job requires being honest and ethical.
Cooperation-Job requires being pleasant with others on the job and displaying a good-natured, cooperative attitude.
Persistence-Job requires persistence in the face of obstacles.
Initiative-Job requires a willingness to take on responsibilities and challenges.
Top 3 Values
Achievement-Occupations that satisfy this work value are results oriented and allow employees to use their strongest abilities, giving them a feeling of accomplishment. Corresponding needs are Ability Utilization and Achievement.
Support-Occupations that satisfy this work value offer supportive management that stands behind employees. Corresponding needs are Company Policies, Supervision: Human Relations and Supervision: Technical.
Working Conditions-Occupations that satisfy this work value offer job security and good working conditions. Corresponding needs are Activity, Compensation, Independence, Security, Variety and Working Conditions.
Reading Comprehension-Understanding written sentences and paragraphs in work related documents.
Operation Monitoring-Watching gauges, dials, or other indicators to make sure a machine is working properly.
Active Listening-Giving full attention to what other people are saying, taking time to understand the points being made, asking questions as appropriate, and not interrupting at inappropriate times.
Quality Control Analysis-Conducting tests and inspections of products, services, or processes to evaluate quality or performance.
Critical Thinking-Using logic and reasoning to identify the strengths and weaknesses of alternative solutions, conclusions or approaches to problems.
Active Learning-Understanding the implications of new information for both current and future problem-solving and decision-making.
Engineering and Technology-Knowledge of the practical application of engineering science and technology. This includes applying principles, techniques, procedures, and equipment to the design and production of various goods and services.
Computers and Electronics-Knowledge of circuit boards, processors, chips, electronic equipment, and computer hardware and software, including applications and programming.
Mathematics-Knowledge of arithmetic, algebra, geometry, calculus, statistics, and their applications.
Mechanical-Knowledge of machines and tools, including their designs, uses, repair, and maintenance.
Physics-Knowledge and prediction of physical principles, laws, their interrelationships, and applications to understanding fluid, material, and atmospheric dynamics, and mechanical, electrical, atomic and sub- atomic structures and processes.
English Language-Knowledge of the structure and content of the English language including the meaning and spelling of words, rules of composition, and grammar.
Maintain clean working environments, according to clean room standards.
Compute or record photonic test data.
Adjust or maintain equipment, such as lasers, laser systems, microscopes, oscilloscopes, pulse generators, power meters, beam analyzers, or energy measurement devices.
Set up or operate assembly or processing equipment, such as lasers, cameras, die bonders, wire bonders, dispensers, reflow ovens, soldering irons, die shears, wire pull testers, temperature or humidity chambers, or optical spectrum analyzers.
Document procedures, such as calibration of optical or fiber optic equipment.
Repair or calibrate products, such as surgical lasers.
Perform diagnostic analyses of processing steps, using analytical or metrological tools, such as microscopy, profilometry, or ellipsometry devices.
Assist engineers in the development of new products, fixtures, tools, or processes.
Mix, pour, or use processing chemicals or gases according to safety standards or established operating procedures.
Assist scientists or engineers in the conduct of photonic experiments.
Interacting With Computers-Using computers and computer systems (including hardware and software) to program, write software, set up functions, enter data, or process information.
Making Decisions and Solving Problems-Analyzing information and evaluating results to choose the best solution and solve problems.
Monitor Processes, Materials, or Surroundings-Monitoring and reviewing information from materials, events, or the environment, to detect or assess problems.
Getting Information-Observing, receiving, and otherwise obtaining information from all relevant sources.
Documenting/Recording Information-Entering, transcribing, recording, storing, or maintaining information in written or electronic/magnetic form.
Inspecting Equipment, Structures, or Material-Inspecting equipment, structures, or materials to identify the cause of errors or other problems or defects.
Face-to-Face Discussions-Mostly you have to have face-to-face discussions with individuals or teams in this job?
Electronic Mail-Mostly you use electronic mail in this job
Importance of Being Exact or Accurate-Required to be very exact or highly accurate in performing this job
Indoors, Environmentally Controlled-Mostly this job require working indoors in environmentally controlled conditions
Wear Common Protective or Safety Equipment such as Safety Shoes, Glasses, Gloves, Hearing Protection, Hard Hats, or Life Jackets-Requires wearing common protective or safety equipment such as safety shoes, glasses, gloves, hard hats or life jackets
Telephone-Mostly you have telephone conversations in this job
Time Pressure-This job require the worker to meet strict deadlines
Freedom to Make Decisions-The job offers decision making freedom without supervision
Computer aided design CAD software
Computer aided manufacturing CAM software
Analytical or scientific software e.g. Data acquisition software
Data base user interface and query software e.g. Database software
Graphics or photo imaging software e.g. Image processing software
Spreadsheet software e.g. Microsoft Excel
Office suite software e.g. Microsoft Office
Presentation software
Enterprise resource planning ERP software e.g. SAP
Analytical or scientific software e.g. Statistical analysis software
Power grinders e.g.Abrasive grinding machines
Oscilloscopes e.g.Analog oscilloscopes
Scanning probe microscopes e.g.Atomic force microscopes AFM
Optical diffusers e.g.Autocollimators
Bench refractometers or polarimeters e.g.Bench refractometers
Binocular light compound microscopes
HEPA filtered enclosures e.g.Biosafety cabinets
Digital testers e.g.Bit error rate testers BERT
Calipers
Facial shields e.g.Chemical protective face shields