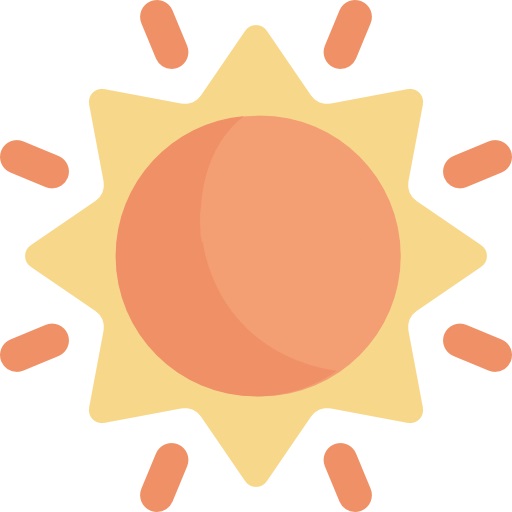 Bright Outlook
Yes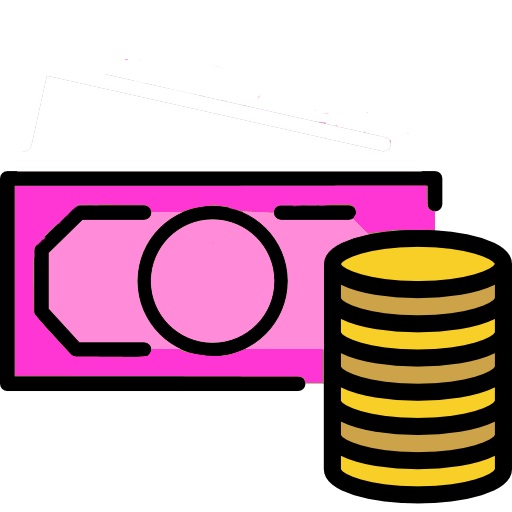 Salary Level
Much Below Average
| | |
| --- | --- |
| Title | Job Zone Two: Some Preparation Needed |
| Experience | Some previous work-related skill, knowledge, or experience is usually needed. For example, a teller would benefit from experience working directly with the public. |
| Education | These occupations usually require a high school diploma. |
| Job Training | Employees in these occupations need anywhere from a few months to one year of working with experienced employees. A recognized apprenticeship program may be associated with these occupations. |
| Examples | These occupations often involve using your knowledge and skills to help others. Examples include sheet metal workers, forest fire fighters, customer service representatives, physical therapist aides, salespersons (retail), and tellers. |
| SVP Range | (4.0 to 6.0) |
Majority (89.32) percent of respondents had : High School Diploma (or GED or High School Equivalence Certificate)
Some (6.55) percent of respondents had :Less than a High School Diploma
Some (4.13) percent of respondents had :Post-Secondary Certificate - awarded for training completed after high school (for example, in Personnel Services, Engineering-related Technologies, Vocational Home Economics, Construction Trades, Mechanics and Repairers, Precision Production Trades)
Interest Code : CRS
Conventional-Conventional occupations frequently involve following set procedures and routines. These occupations can include working with data and details more than with ideas. Usually there is a clear line of authority to follow.
Realistic-Realistic occupations frequently involve work activities that include practical, hands-on problems and solutions. They often deal with plants, animals, and real-world materials like wood, tools, and machinery. Many of the occupations require working outside, and do not involve a lot of paperwork or working closely with others.
Social-Social occupations frequently involve working with, communicating with, and teaching people. These occupations often involve helping or providing service to others.
Oral Comprehension-The ability to listen to and understand information and ideas presented through spoken words and sentences.
Trunk Strength-The ability to use your abdominal and lower back muscles to support part of the body repeatedly or continuously over time without 'giving out' or fatiguing.
Oral Expression-The ability to communicate information and ideas in speaking so others will understand.
Problem Sensitivity-The ability to tell when something is wrong or is likely to go wrong. It does not involve solving the problem, only recognizing there is a problem.
Static Strength-The ability to exert maximum muscle force to lift, push, pull, or carry objects.
Speech Recognition-The ability to identify and understand the speech of another person.
Concern for Others-Job requires being sensitive to others' needs and feelings and being understanding and helpful on the job.
Self Control-Job requires maintaining composure, keeping emotions in check, controlling anger, and avoiding aggressive behavior, even in very difficult situations.
Stress Tolerance-Job requires accepting criticism and dealing calmly and effectively with high stress situations.
Cooperation-Job requires being pleasant with others on the job and displaying a good-natured, cooperative attitude.
Dependability-Job requires being reliable, responsible, and dependable, and fulfilling obligations.
Social Orientation-Job requires preferring to work with others rather than alone, and being personally connected with others on the job.
Top 3 Values
Support-Occupations that satisfy this work value offer supportive management that stands behind employees. Corresponding needs are Company Policies, Supervision: Human Relations and Supervision: Technical.
Relationships-Occupations that satisfy this work value allow employees to provide service to others and work with co-workers in a friendly non-competitive environment. Corresponding needs are Co-workers, Moral Values and Social Service.
Working Conditions-Occupations that satisfy this work value offer job security and good working conditions. Corresponding needs are Activity, Compensation, Independence, Security, Variety and Working Conditions.
Social Perceptiveness-Being aware of others' reactions and understanding why they react as they do.
Service Orientation-Actively looking for ways to help people.
Active Listening-Giving full attention to what other people are saying, taking time to understand the points being made, asking questions as appropriate, and not interrupting at inappropriate times.
Speaking-Talking to others to convey information effectively.
Coordination-Adjusting actions in relation to others' actions.
Critical Thinking-Using logic and reasoning to identify the strengths and weaknesses of alternative solutions, conclusions or approaches to problems.
Customer and Personal Service-Knowledge of principles and processes for providing customer and personal services. This includes customer needs assessment, meeting quality standards for services, and evaluation of customer satisfaction.
Public Safety and Security-Knowledge of relevant equipment, policies, procedures, and strategies to promote effective local, state, or national security operations for the protection of people, data, property, and institutions.
English Language-Knowledge of the structure and content of the English language including the meaning and spelling of words, rules of composition, and grammar.
Transportation-Knowledge of principles and methods for moving people or goods by air, rail, sea, or road, including the relative costs and benefits.
Education and Training-Knowledge of principles and methods for curriculum and training design, teaching and instruction for individuals and groups, and the measurement of training effects.
Psychology-Knowledge of human behavior and performance; individual differences in ability, personality, and interests; learning and motivation; psychological research methods; and the assessment and treatment of behavioral and affective disorders.
Lift or assist others to lift patients to move them on or off beds, examination tables, surgical tables, or stretchers.
Transport patients to treatment units, testing units, operating rooms, or other areas, using wheelchairs, stretchers, or moveable beds.
Disinfect or sterilize equipment or supplies, using germicides or sterilizing equipment.
Clean equipment, such as wheelchairs, hospital beds, or portable medical equipment, documenting needed repairs or maintenance.
Respond to emergency situations, such as emergency medical calls, security calls, or fire alarms.
Change soiled linens, such as bed linens, drapes, or cubicle curtains.
Clean and sanitize patient rooms, bathrooms, examination rooms, or other patient areas.
Collect and transport infectious or hazardous waste in closed containers for sterilization or disposal, in accordance with applicable law, standards, or policies.
Transport specimens, laboratory items, or pharmacy items, ensuring proper documentation and delivery to authorized personnel.
Collect soiled linen or trash.
Assisting and Caring for Others-Providing personal assistance, medical attention, emotional support, or other personal care to others such as coworkers, customers, or patients.
Performing General Physical Activities-Performing physical activities that require considerable use of your arms and legs and moving your whole body, such as climbing, lifting, balancing, walking, stooping, and handling of materials.
Handling and Moving Objects-Using hands and arms in handling, installing, positioning, and moving materials, and manipulating things.
Inspecting Equipment, Structures, or Material-Inspecting equipment, structures, or materials to identify the cause of errors or other problems or defects.
Getting Information-Observing, receiving, and otherwise obtaining information from all relevant sources.
Identifying Objects, Actions, and Events-Identifying information by categorizing, estimating, recognizing differences or similarities, and detecting changes in circumstances or events.
Medical software e.g. Electronic medical record EMR software
Operating system software e.g. Microsoft Windows
Patient care beds or accessories for general use e.g.Adjustable hospital beds
Electronic blood pressure units e.g.Automated blood pressure cuffs
Automated external defibrillators AED or hard paddles e.g.Automated external defibrillators AED
Desktop computers
Electronic medical thermometers e.g.Electronic patient thermometers
Clinical hydraulic lifts or accessories e.g.Hydraulic patient lifts
Notebook computers e.g.Laptop computers
Mercury blood pressure units e.g.Manual blood pressure equipment
Medical acoustic stethoscope or accessory e.g.Mechanical stethoscopes
Medical exam or non surgical procedure gloves e.g.Medical examination protective gloves