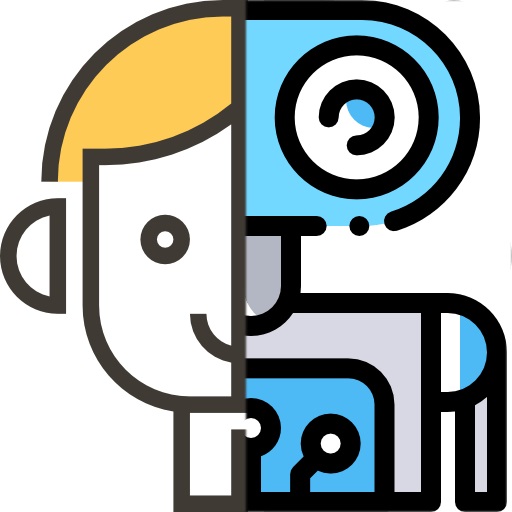 Automation Impact
Medium
Salary Level
| | |
| --- | --- |
| Title | Job Zone Two: Some Preparation Needed |
| Experience | Some previous work-related skill, knowledge, or experience is usually needed. For example, a teller would benefit from experience working directly with the public. |
| Education | These occupations usually require a high school diploma. |
| Job Training | Employees in these occupations need anywhere from a few months to one year of working with experienced employees. A recognized apprenticeship program may be associated with these occupations. |
| Examples | These occupations often involve using your knowledge and skills to help others. Examples include sheet metal workers, forest fire fighters, customer service representatives, physical therapist aides, salespersons (retail), and tellers. |
| SVP Range | (4.0 to 6.0) |
Majority (40) percent of respondents had : High School Diploma (or GED or High School Equivalence Certificate)
Some (25) percent of respondents had :Associate's Degree (or other 2-year degree)
Some (15) percent of respondents had :Bachelor's Degree
Interest Code : RIC
Realistic-Realistic occupations frequently involve work activities that include practical, hands-on problems and solutions. They often deal with plants, animals, and real-world materials like wood, tools, and machinery. Many of the occupations require working outside, and do not involve a lot of paperwork or working closely with others.
Investigative-Investigative occupations frequently involve working with ideas, and require an extensive amount of thinking. These occupations can involve searching for facts and figuring out problems mentally.
Conventional-Conventional occupations frequently involve following set procedures and routines. These occupations can include working with data and details more than with ideas. Usually there is a clear line of authority to follow.
Problem Sensitivity-The ability to tell when something is wrong or is likely to go wrong. It does not involve solving the problem, only recognizing there is a problem.
Near Vision-The ability to see details at close range (within a few feet of the observer).
Oral Comprehension-The ability to listen to and understand information and ideas presented through spoken words and sentences.
Written Comprehension-The ability to read and understand information and ideas presented in writing.
Deductive Reasoning-The ability to apply general rules to specific problems to produce answers that make sense.
Inductive Reasoning-The ability to combine pieces of information to form general rules or conclusions (includes finding a relationship among seemingly unrelated events).
Integrity-Job requires being honest and ethical.
Dependability-Job requires being reliable, responsible, and dependable, and fulfilling obligations.
Attention to Detail-Job requires being careful about detail and thorough in completing work tasks.
Cooperation-Job requires being pleasant with others on the job and displaying a good-natured, cooperative attitude.
Initiative-Job requires a willingness to take on responsibilities and challenges.
Self Control-Job requires maintaining composure, keeping emotions in check, controlling anger, and avoiding aggressive behavior, even in very difficult situations.
Top 3 Values
Support-Occupations that satisfy this work value offer supportive management that stands behind employees. Corresponding needs are Company Policies, Supervision: Human Relations and Supervision: Technical.
Independence-Occupations that satisfy this work value allow employees to work on their own and make decisions. Corresponding needs are Creativity, Responsibility and Autonomy.
Achievement-Occupations that satisfy this work value are results oriented and allow employees to use their strongest abilities, giving them a feeling of accomplishment. Corresponding needs are Ability Utilization and Achievement.
Quality Control Analysis-Conducting tests and inspections of products, services, or processes to evaluate quality or performance.
Reading Comprehension-Understanding written sentences and paragraphs in work related documents.
Critical Thinking-Using logic and reasoning to identify the strengths and weaknesses of alternative solutions, conclusions or approaches to problems.
Active Learning-Understanding the implications of new information for both current and future problem-solving and decision-making.
Active Listening-Giving full attention to what other people are saying, taking time to understand the points being made, asking questions as appropriate, and not interrupting at inappropriate times.
Monitoring-Monitoring/Assessing performance of yourself, other individuals, or organizations to make improvements or take corrective action.
Education and Training-Knowledge of principles and methods for curriculum and training design, teaching and instruction for individuals and groups, and the measurement of training effects.
Mathematics-Knowledge of arithmetic, algebra, geometry, calculus, statistics, and their applications.
Production and Processing-Knowledge of raw materials, production processes, quality control, costs, and other techniques for maximizing the effective manufacture and distribution of goods.
Engineering and Technology-Knowledge of the practical application of engineering science and technology. This includes applying principles, techniques, procedures, and equipment to the design and production of various goods and services.
Customer and Personal Service-Knowledge of principles and processes for providing customer and personal services. This includes customer needs assessment, meeting quality standards for services, and evaluation of customer satisfaction.
English Language-Knowledge of the structure and content of the English language including the meaning and spelling of words, rules of composition, and grammar.
Interpret or evaluate test results in accordance with applicable codes, standards, specifications, or procedures.
Interpret the results of all methods of non-destructive testing (NDT), such as acoustic emission, electromagnetic, leak, liquid penetrant, magnetic particle, neutron radiographic, radiographic, thermal or infrared, ultrasonic, vibration analysis, and visual testing.
Examine structures or vehicles such as aircraft, trains, nuclear reactors, bridges, dams, and pipelines, using non-destructive testing (NDT) techniques.
Select, calibrate, or operate equipment used in the non-destructive testing (NDT) of products or materials.
Identify defects in solid materials using ultrasonic testing techniques.
Prepare reports on non-destructive testing (NDT) results.
Document non-destructive testing (NDT) methods, processes, or results.
Supervise or direct the work of non-destructive testing (NDT) trainees or staff.
Produce images of objects on film, using radiographic techniques.
Make radiographic images to detect flaws in objects while leaving objects intact.
Evaluating Information to Determine Compliance with Standards-Using relevant information and individual judgment to determine whether events or processes comply with laws, regulations, or standards.
Inspecting Equipment, Structures, or Material-Inspecting equipment, structures, or materials to identify the cause of errors or other problems or defects.
Getting Information-Observing, receiving, and otherwise obtaining information from all relevant sources.
Communicating with Supervisors, Peers, or Subordinates-Providing information to supervisors, co-workers, and subordinates by telephone, in written form, e-mail, or in person.
Monitor Processes, Materials, or Surroundings-Monitoring and reviewing information from materials, events, or the environment, to detect or assess problems.
Documenting/Recording Information-Entering, transcribing, recording, storing, or maintaining information in written or electronic/magnetic form.
Wear Common Protective or Safety Equipment such as Safety Shoes, Glasses, Gloves, Hearing Protection, Hard Hats, or Life Jackets-Requires wearing common protective or safety equipment such as safety shoes, glasses, gloves, hard hats or life jackets
Face-to-Face Discussions-Mostly you have to have face-to-face discussions with individuals or teams in this job?
Time Pressure-This job require the worker to meet strict deadlines
Telephone-Mostly you have telephone conversations in this job
Importance of Being Exact or Accurate-Required to be very exact or highly accurate in performing this job
Impact of Decisions on Co-workers or Company Results-The decisions an employee makes impact the results of co-workers, clients or the company
Electronic Mail-Mostly you use electronic mail in this job
Frequency of Decision Making-The worker is required to make decisions that affect other people, the financial resources, and/or the image and reputation of the organization
Computer aided design CAD software e.g. Autodesk AutoCAD
Analytical or scientific software e.g. Fractal Concept SoftScan
Electronic mail software e.g. IBM Notes
Data base user interface and query software e.g. Microsoft Access
Spreadsheet software e.g. Microsoft Excel
Office suite software e.g. Microsoft Office
Presentation software e.g. Microsoft PowerPoint
Project management software e.g. Microsoft Project
Word processing software e.g. Microsoft Word
Analytical or scientific software e.g. National Instruments DAQ Assistant
Sound measuring apparatus or decibel meter e.g.Acoustic emissions systems
Acoustic sensors e.g.Acoustic testers
Voltage or current meters e.g.Amp meters
Polarizing microscopes e.g.Binocular polarizing microscopes
Binoculars
Ultraviolet UV lamps e.g.Black lights
Capacitance meters e.g.Capacitance testers
Photo attachments for microscopes e.g.Charge-coupled device CCD cameras
Televisions e.g.Closed circuit television systems
X ray radiography examination equipment e.g.Computer assisted tomography CAT inspection equipment