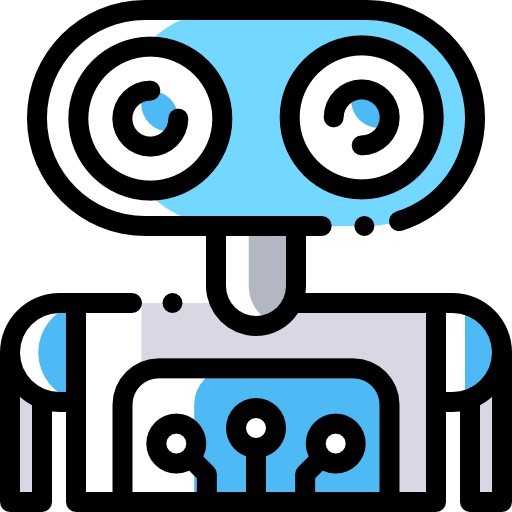 Automation Impact
High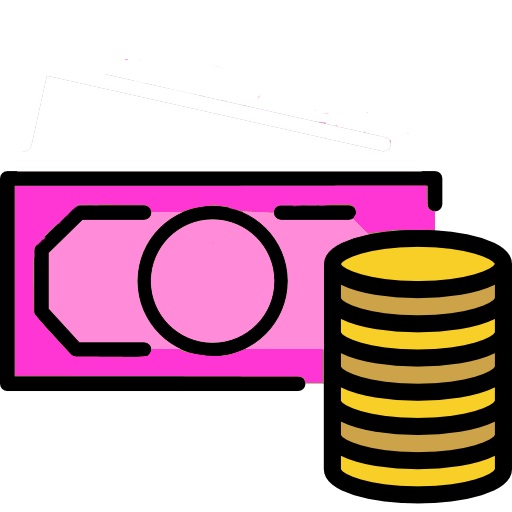 Salary Level
Much Below Average
| | |
| --- | --- |
| Title | Job Zone Three: Medium Preparation Needed |
| Experience | Previous work-related skill, knowledge, or experience is required for these occupations. For example, an electrician must have completed three or four years of apprenticeship or several years of vocational training, and often must have passed a licensing exam, in order to perform the job. |
| Education | Most occupations in this zone require training in vocational schools, related on-the-job experience, or an associate's degree. |
| Job Training | Employees in these occupations usually need one or two years of training involving both on-the-job experience and informal training with experienced workers. A recognized apprenticeship program may be associated with these occupations. |
| Examples | These occupations usually involve using communication and organizational skills to coordinate, supervise, manage, or train others to accomplish goals. Examples include food service managers, electricians, agricultural technicians, legal secretaries, interviewers, and insurance sales agents. |
| SVP Range | (6.0 to 7.0) |
Majority (39.46) percent of respondents had : High School Diploma (or GED or High School Equivalence Certificate)
Some (19.52) percent of respondents had :Some College Courses
Some (17.64) percent of respondents had :Bachelor's Degree
Interest Code : AER
Artistic-Artistic occupations frequently involve working with forms, designs and patterns. They often require self-expression and the work can be done without following a clear set of rules.
Enterprising-Enterprising occupations frequently involve starting up and carrying out projects. These occupations can involve leading people and making many decisions. Sometimes they require risk taking and often deal with business.
Realistic-Realistic occupations frequently involve work activities that include practical, hands-on problems and solutions. They often deal with plants, animals, and real-world materials like wood, tools, and machinery. Many of the occupations require working outside, and do not involve a lot of paperwork or working closely with others.
Visualization-The ability to imagine how something will look after it is moved around or when its parts are moved or rearranged.
Oral Comprehension-The ability to listen to and understand information and ideas presented through spoken words and sentences.
Oral Expression-The ability to communicate information and ideas in speaking so others will understand.
Speech Clarity-The ability to speak clearly so others can understand you.
Fluency of Ideas-The ability to come up with a number of ideas about a topic (the number of ideas is important, not their quality, correctness, or creativity).
Manual Dexterity-The ability to quickly move your hand, your hand together with your arm, or your two hands to grasp, manipulate, or assemble objects.
Attention to Detail-Job requires being careful about detail and thorough in completing work tasks.
Cooperation-Job requires being pleasant with others on the job and displaying a good-natured, cooperative attitude.
Dependability-Job requires being reliable, responsible, and dependable, and fulfilling obligations.
Integrity-Job requires being honest and ethical.
Innovation-Job requires creativity and alternative thinking to develop new ideas for and answers to work-related problems.
Adaptability/Flexibility-Job requires being open to change (positive or negative) and to considerable variety in the workplace.
Top 3 Values
Relationships-Occupations that satisfy this work value allow employees to provide service to others and work with co-workers in a friendly non-competitive environment. Corresponding needs are Co-workers, Moral Values and Social Service.
Independence-Occupations that satisfy this work value allow employees to work on their own and make decisions. Corresponding needs are Creativity, Responsibility and Autonomy.
Achievement-Occupations that satisfy this work value are results oriented and allow employees to use their strongest abilities, giving them a feeling of accomplishment. Corresponding needs are Ability Utilization and Achievement.
Active Listening-Giving full attention to what other people are saying, taking time to understand the points being made, asking questions as appropriate, and not interrupting at inappropriate times.
Speaking-Talking to others to convey information effectively.
Critical Thinking-Using logic and reasoning to identify the strengths and weaknesses of alternative solutions, conclusions or approaches to problems.
Judgment and Decision Making-Considering the relative costs and benefits of potential actions to choose the most appropriate one.
Reading Comprehension-Understanding written sentences and paragraphs in work related documents.
Social Perceptiveness-Being aware of others' reactions and understanding why they react as they do.
Customer and Personal Service-Knowledge of principles and processes for providing customer and personal services. This includes customer needs assessment, meeting quality standards for services, and evaluation of customer satisfaction.
Sales and Marketing-Knowledge of principles and methods for showing, promoting, and selling products or services. This includes marketing strategy and tactics, product demonstration, sales techniques, and sales control systems.
English Language-Knowledge of the structure and content of the English language including the meaning and spelling of words, rules of composition, and grammar.
Administration and Management-Knowledge of business and management principles involved in strategic planning, resource allocation, human resources modeling, leadership technique, production methods, and coordination of people and resources.
Design-Knowledge of design techniques, tools, and principles involved in production of precision technical plans, blueprints, drawings, and models.
Computers and Electronics-Knowledge of circuit boards, processors, chips, electronic equipment, and computer hardware and software, including applications and programming.
Dress mannequins for displays.
Plan commercial displays to entice and appeal to customers.
Arrange properties, furniture, merchandise, backdrops, or other accessories, as shown in prepared sketches.
Change or rotate window displays, interior display areas, or signage to reflect changes in inventory or promotion.
Place prices or descriptive signs on backdrops, fixtures, merchandise, or floor.
Consult with store managers, buyers, sales associates, housekeeping staff, or engineering staff to determine appropriate placement of displays or products.
Maintain props, products, or mannequins, inspecting them for imperfections, doing touch-ups, cleaning up after customers, or applying preservative coatings as necessary.
Supervise or train staff members on daily tasks, such as visual merchandising.
Develop ideas or plans for merchandise displays or window decorations.
Assemble or set up displays, furniture, or products in store space while utilizing colors, lights, pictures, or other accessories to display the product.
Getting Information-Observing, receiving, and otherwise obtaining information from all relevant sources.
Thinking Creatively-Developing, designing, or creating new applications, ideas, relationships, systems, or products, including artistic contributions.
Performing General Physical Activities-Performing physical activities that require considerable use of your arms and legs and moving your whole body, such as climbing, lifting, balancing, walking, stooping, and handling of materials.
Handling and Moving Objects-Using hands and arms in handling, installing, positioning, and moving materials, and manipulating things.
Communicating with Supervisors, Peers, or Subordinates-Providing information to supervisors, co-workers, and subordinates by telephone, in written form, e-mail, or in person.
Organizing, Planning, and Prioritizing Work-Developing specific goals and plans to prioritize, organize, and accomplish your work.
Face-to-Face Discussions-Mostly you have to have face-to-face discussions with individuals or teams in this job?
Frequency of Decision Making-The worker is required to make decisions that affect other people, the financial resources, and/or the image and reputation of the organization
Exposed to Contaminants-Mostly this job require working exposed to contaminants (such as pollutants, gases, dust or odors)
Telephone-Mostly you have telephone conversations in this job
Contact With Others-This job require the worker to be in contact with others (face-to-face, by telephone, or otherwise) in order to perform it?
Work With Work Group or Team-Important to work with others in a group or team in this job
Time Pressure-This job require the worker to meet strict deadlines
Spend Time Walking and Running-Mostly this job requires walking and running
Document management software e.g. Adobe Systems Adobe Acrobat
Graphics or photo imaging software e.g. Adobe Systems Adobe Creative Cloud
Desktop publishing software e.g. Adobe Systems Adobe InDesign
Computer aided design CAD software e.g. Autodesk AutoCAD
Data base user interface and query software e.g. Data entry software
Electronic mail software e.g. Email software
Graphics or photo imaging software e.g. Graphics software
Electronic mail software e.g. IBM Lotus Notes
Inventory management software e.g. Inventory control systems
Spreadsheet software e.g. Microsoft Excel
Air brushes
Paint brushes e.g.Artists' brushes
Claw hammer e.g.Claw hammers
Desktop computers
Digital cameras
Dollies
Glue guns
Saws e.g.Hand saws
Ladders
Locking pliers