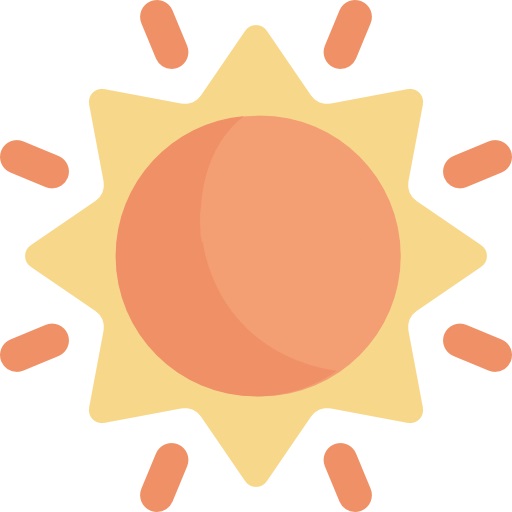 Bright Outlook
Yes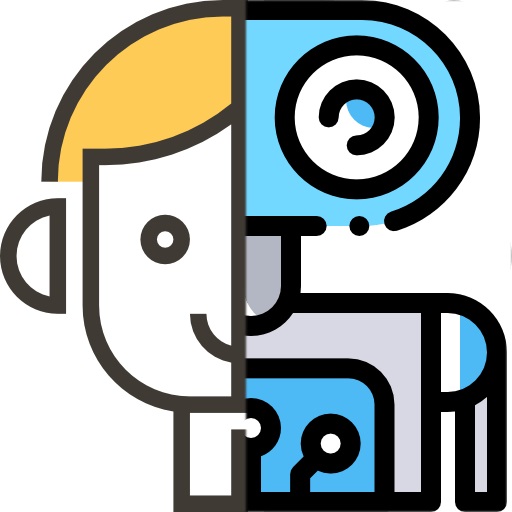 Automation Impact
Medium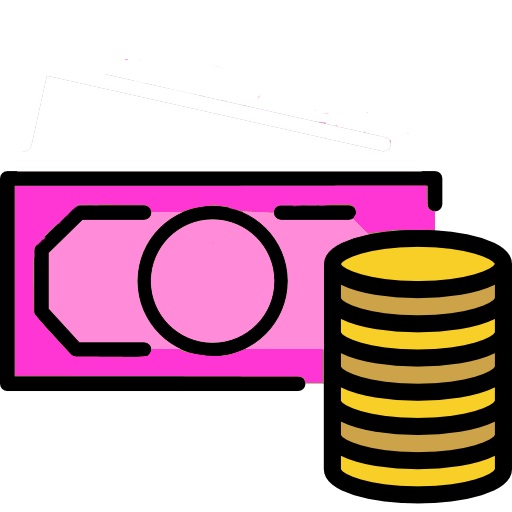 Salary Level
Much Below Average
| | |
| --- | --- |
| Title | Job Zone Three: Medium Preparation Needed |
| Experience | Previous work-related skill, knowledge, or experience is required for these occupations. For example, an electrician must have completed three or four years of apprenticeship or several years of vocational training, and often must have passed a licensing exam, in order to perform the job. |
| Education | Most occupations in this zone require training in vocational schools, related on-the-job experience, or an associate's degree. |
| Job Training | Employees in these occupations usually need one or two years of training involving both on-the-job experience and informal training with experienced workers. A recognized apprenticeship program may be associated with these occupations. |
| Examples | These occupations usually involve using communication and organizational skills to coordinate, supervise, manage, or train others to accomplish goals. Examples include food service managers, electricians, agricultural technicians, legal secretaries, interviewers, and insurance sales agents. |
| SVP Range | (6.0 to 7.0) |
Majority (64.99) percent of respondents had : Post-Secondary Certificate - awarded for training completed after high school (for example, in Personnel Services, Engineering-related Technologies, Vocational Home Economics, Construction Trades, Mechanics and Repairers, Precision Production Trades)
Some (17.85) percent of respondents had :Associate's Degree (or other 2-year degree)
Some (10.31) percent of respondents had :High School Diploma (or GED or High School Equivalence Certificate)
Interest Code : SCR
Social-Social occupations frequently involve working with, communicating with, and teaching people. These occupations often involve helping or providing service to others.
Conventional-Conventional occupations frequently involve following set procedures and routines. These occupations can include working with data and details more than with ideas. Usually there is a clear line of authority to follow.
Realistic-Realistic occupations frequently involve work activities that include practical, hands-on problems and solutions. They often deal with plants, animals, and real-world materials like wood, tools, and machinery. Many of the occupations require working outside, and do not involve a lot of paperwork or working closely with others.
Oral Comprehension-The ability to listen to and understand information and ideas presented through spoken words and sentences.
Oral Expression-The ability to communicate information and ideas in speaking so others will understand.
Written Comprehension-The ability to read and understand information and ideas presented in writing.
Problem Sensitivity-The ability to tell when something is wrong or is likely to go wrong. It does not involve solving the problem, only recognizing there is a problem.
Near Vision-The ability to see details at close range (within a few feet of the observer).
Speech Recognition-The ability to identify and understand the speech of another person.
Attention to Detail-Job requires being careful about detail and thorough in completing work tasks.
Dependability-Job requires being reliable, responsible, and dependable, and fulfilling obligations.
Integrity-Job requires being honest and ethical.
Cooperation-Job requires being pleasant with others on the job and displaying a good-natured, cooperative attitude.
Self Control-Job requires maintaining composure, keeping emotions in check, controlling anger, and avoiding aggressive behavior, even in very difficult situations.
Stress Tolerance-Job requires accepting criticism and dealing calmly and effectively with high stress situations.
Top 3 Values
Relationships-Occupations that satisfy this work value allow employees to provide service to others and work with co-workers in a friendly non-competitive environment. Corresponding needs are Co-workers, Moral Values and Social Service.
Support-Occupations that satisfy this work value offer supportive management that stands behind employees. Corresponding needs are Company Policies, Supervision: Human Relations and Supervision: Technical.
Achievement-Occupations that satisfy this work value are results oriented and allow employees to use their strongest abilities, giving them a feeling of accomplishment. Corresponding needs are Ability Utilization and Achievement.
Speaking-Talking to others to convey information effectively.
Reading Comprehension-Understanding written sentences and paragraphs in work related documents.
Active Listening-Giving full attention to what other people are saying, taking time to understand the points being made, asking questions as appropriate, and not interrupting at inappropriate times.
Social Perceptiveness-Being aware of others' reactions and understanding why they react as they do.
Monitoring-Monitoring/Assessing performance of yourself, other individuals, or organizations to make improvements or take corrective action.
Critical Thinking-Using logic and reasoning to identify the strengths and weaknesses of alternative solutions, conclusions or approaches to problems.
Customer and Personal Service-Knowledge of principles and processes for providing customer and personal services. This includes customer needs assessment, meeting quality standards for services, and evaluation of customer satisfaction.
Medicine and Dentistry-Knowledge of the information and techniques needed to diagnose and treat human injuries, diseases, and deformities. This includes symptoms, treatment alternatives, drug properties and interactions, and preventive health-care measures.
English Language-Knowledge of the structure and content of the English language including the meaning and spelling of words, rules of composition, and grammar.
Clerical-Knowledge of administrative and clerical procedures and systems such as word processing, managing files and records, stenography and transcription, designing forms, and other office procedures and terminology.
Computers and Electronics-Knowledge of circuit boards, processors, chips, electronic equipment, and computer hardware and software, including applications and programming.
Psychology-Knowledge of human behavior and performance; individual differences in ability, personality, and interests; learning and motivation; psychological research methods; and the assessment and treatment of behavioral and affective disorders.
Record patients' medical history, vital statistics, or information such as test results in medical records.
Prepare treatment rooms for patient examinations, keeping the rooms neat and clean.
Interview patients to obtain medical information and measure their vital signs, weight, and height.
Show patients to examination rooms and prepare them for the physician.
Prepare and administer medications as directed by a physician.
Collect blood, tissue, or other laboratory specimens, log the specimens, and prepare them for testing.
Authorize drug refills and provide prescription information to pharmacies.
Explain treatment procedures, medications, diets, or physicians' instructions to patients.
Clean and sterilize instruments and dispose of contaminated supplies.
Perform routine laboratory tests and sample analyses.
Assisting and Caring for Others-Providing personal assistance, medical attention, emotional support, or other personal care to others such as coworkers, customers, or patients.
Documenting/Recording Information-Entering, transcribing, recording, storing, or maintaining information in written or electronic/magnetic form.
Getting Information-Observing, receiving, and otherwise obtaining information from all relevant sources.
Communicating with Supervisors, Peers, or Subordinates-Providing information to supervisors, co-workers, and subordinates by telephone, in written form, e-mail, or in person.
Interacting With Computers-Using computers and computer systems (including hardware and software) to program, write software, set up functions, enter data, or process information.
Interpreting the Meaning of Information for Others-Translating or explaining what information means and how it can be used.
Contact With Others-This job require the worker to be in contact with others (face-to-face, by telephone, or otherwise) in order to perform it?
Work With Work Group or Team-Important to work with others in a group or team in this job
Importance of Being Exact or Accurate-Required to be very exact or highly accurate in performing this job
Telephone-Mostly you have telephone conversations in this job
Physical Proximity-Mostly this job require the worker to perform job tasks in close physical proximity to other people
Indoors, Environmentally Controlled-Mostly this job require working indoors in environmentally controlled conditions
Face-to-Face Discussions-Mostly you have to have face-to-face discussions with individuals or teams in this job?
Importance of Repeating Same Tasks-Repeating the same physical activities (e.g., key entry) or mental activities (e.g., checking entries in a ledger) over and over, without stopping, to performing this job?
Calendar and scheduling software e.g. Appointment scheduling software
Accounting software e.g. Billing software
Office suite software e.g. Business software applications
Data base user interface and query software e.g. Database software
Categorization or classification software e.g. Diagnostic and procedural coding software
Medical software e.g. eClinicalWorks
Electronic mail software e.g. Email software
Medical software e.g. Epic Systems
Document management software e.g. IDX Systems Patient Chart Tracking
Accounting software e.g. Intuit QuickBooks
Audiometers or accessories e.g.Audiometers
Steam autoclaves or sterilizers e.g.Autoclaves
Mercury blood pressure units e.g.Baumanometers
Binocular light compound microscopes
Chemistry analyzers e.g.Blood chemistry analyzers
Non vacuum blood collection tubes or containers e.g.Blood collection vials
Alcohol analysers e.g.Breathalyzers
Butterfly needles
Canes or cane accessories e.g.Canes
Cast cutters or saws e.g.Cast cutters
Cluster
Pathway
For more details on career pathways, refer here