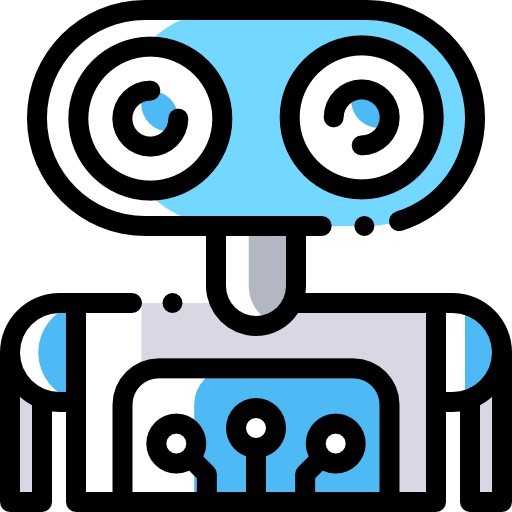 Automation Impact
High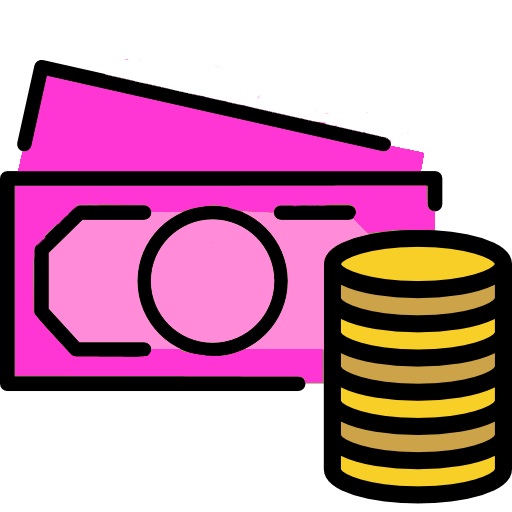 Salary Level
Average
| | |
| --- | --- |
| Title | Job Zone Two: Some Preparation Needed |
| Experience | Some previous work-related skill, knowledge, or experience is usually needed. For example, a teller would benefit from experience working directly with the public. |
| Education | These occupations usually require a high school diploma. |
| Job Training | Employees in these occupations need anywhere from a few months to one year of working with experienced employees. A recognized apprenticeship program may be associated with these occupations. |
| Examples | These occupations often involve using your knowledge and skills to help others. Examples include sheet metal workers, forest fire fighters, customer service representatives, physical therapist aides, salespersons (retail), and tellers. |
| SVP Range | (4.0 to 6.0) |
Majority (41.87) percent of respondents had : Less than a High School Diploma
Some (24.36) percent of respondents had :High School Diploma (or GED or High School Equivalence Certificate)
Some (19.3) percent of respondents had :Post-Secondary Certificate - awarded for training completed after high school (for example, in Personnel Services, Engineering-related Technologies, Vocational Home Economics, Construction Trades, Mechanics and Repairers, Precision Production Trades)
Interest Code : RC
Realistic-Realistic occupations frequently involve work activities that include practical, hands-on problems and solutions. They often deal with plants, animals, and real-world materials like wood, tools, and machinery. Many of the occupations require working outside, and do not involve a lot of paperwork or working closely with others.
Conventional-Conventional occupations frequently involve following set procedures and routines. These occupations can include working with data and details more than with ideas. Usually there is a clear line of authority to follow.
Arm-Hand Steadiness-The ability to keep your hand and arm steady while moving your arm or while holding your arm and hand in one position.
Manual Dexterity-The ability to quickly move your hand, your hand together with your arm, or your two hands to grasp, manipulate, or assemble objects.
Trunk Strength-The ability to use your abdominal and lower back muscles to support part of the body repeatedly or continuously over time without 'giving out' or fatiguing.
Extent Flexibility-The ability to bend, stretch, twist, or reach with your body, arms, and/or legs.
Near Vision-The ability to see details at close range (within a few feet of the observer).
Gross Body Equilibrium-The ability to keep or regain your body balance or stay upright when in an unstable position.
Attention to Detail-Job requires being careful about detail and thorough in completing work tasks.
Dependability-Job requires being reliable, responsible, and dependable, and fulfilling obligations.
Cooperation-Job requires being pleasant with others on the job and displaying a good-natured, cooperative attitude.
Integrity-Job requires being honest and ethical.
Achievement/Effort-Job requires establishing and maintaining personally challenging achievement goals and exerting effort toward mastering tasks.
Self Control-Job requires maintaining composure, keeping emotions in check, controlling anger, and avoiding aggressive behavior, even in very difficult situations.
Top 3 Values
Support-Occupations that satisfy this work value offer supportive management that stands behind employees. Corresponding needs are Company Policies, Supervision: Human Relations and Supervision: Technical.
Independence-Occupations that satisfy this work value allow employees to work on their own and make decisions. Corresponding needs are Creativity, Responsibility and Autonomy.
Working Conditions-Occupations that satisfy this work value offer job security and good working conditions. Corresponding needs are Activity, Compensation, Independence, Security, Variety and Working Conditions.
Critical Thinking-Using logic and reasoning to identify the strengths and weaknesses of alternative solutions, conclusions or approaches to problems.
Speaking-Talking to others to convey information effectively.
Monitoring-Monitoring/Assessing performance of yourself, other individuals, or organizations to make improvements or take corrective action.
Coordination-Adjusting actions in relation to others' actions.
Judgment and Decision Making-Considering the relative costs and benefits of potential actions to choose the most appropriate one.
Time Management-Managing one's own time and the time of others.
Building and Construction-Knowledge of materials, methods, and the tools involved in the construction or repair of houses, buildings, or other structures such as highways and roads.
Mathematics-Knowledge of arithmetic, algebra, geometry, calculus, statistics, and their applications.
Mechanical-Knowledge of machines and tools, including their designs, uses, repair, and maintenance.
Public Safety and Security-Knowledge of relevant equipment, policies, procedures, and strategies to promote effective local, state, or national security operations for the protection of people, data, property, and institutions.
Administration and Management-Knowledge of business and management principles involved in strategic planning, resource allocation, human resources modeling, leadership technique, production methods, and coordination of people and resources.
Design-Knowledge of design techniques, tools, and principles involved in production of precision technical plans, blueprints, drawings, and models.
Read blueprints or other specifications to determine methods of installation, work procedures, or material or tool requirements.
Measure and mark surfaces to lay out work, according to blueprints or drawings, using tape measures, straightedges or squares, and marking devices.
Fit and fasten wallboard or drywall into position on wood or metal frameworks, using glue, nails, or screws.
Measure and cut openings in panels or tiles for electrical outlets, windows, vents, plumbing, or other fixtures, using keyhole saws or other cutting tools.
Assemble or install metal framing or decorative trim for windows, doorways, or vents.
Cut metal or wood framing and trim to size, using cutting tools.
Inspect furrings, mechanical mountings, or masonry surfaces for plumbness and level, using spirit or water levels.
Cut fixture or border tiles to size, using keyhole saws, and insert them into surrounding frameworks.
Cut and screw together metal channels to make floor or ceiling frames, according to plans for the location of rooms or hallways.
Hang drywall panels on metal frameworks of walls and ceilings in offices, schools, or other large buildings, using lifts or hoists to adjust panel heights when necessary.
Handling and Moving Objects-Using hands and arms in handling, installing, positioning, and moving materials, and manipulating things.
Getting Information-Observing, receiving, and otherwise obtaining information from all relevant sources.
Performing General Physical Activities-Performing physical activities that require considerable use of your arms and legs and moving your whole body, such as climbing, lifting, balancing, walking, stooping, and handling of materials.
Inspecting Equipment, Structures, or Material-Inspecting equipment, structures, or materials to identify the cause of errors or other problems or defects.
Communicating with Supervisors, Peers, or Subordinates-Providing information to supervisors, co-workers, and subordinates by telephone, in written form, e-mail, or in person.
Organizing, Planning, and Prioritizing Work-Developing specific goals and plans to prioritize, organize, and accomplish your work.
Spend Time Using Your Hands to Handle, Control, or Feel Objects, Tools, or Controls-Mostly this job requires using your hands to handle, control, or feel objects, tools or controls
Spend Time Standing-Mostly this job requires standing
Face-to-Face Discussions-Mostly you have to have face-to-face discussions with individuals or teams in this job?
Exposed to High Places-Mostly this job require exposure to high places
Spend Time Walking and Running-Mostly this job requires walking and running
Importance of Being Exact or Accurate-Required to be very exact or highly accurate in performing this job
Time Pressure-This job require the worker to meet strict deadlines
Spend Time Bending or Twisting the Body-Mostlt this job require bending or twisting your body
Data base user interface and query software e.g. Business management software
Project management software e.g. Construction Software Center EasyEst
Accounting software e.g. Job costing software
Optical character reader OCR or scanning software e.g. Logic Group Scanner Digitizing Software
Office suite software e.g. Microsoft Office
Operating system software e.g. Microsoft Windows
Word processing software e.g. Microsoft Word
Project management software e.g. On Center Quick Bid
Operating system software e.g. Palm OS
Project management software e.g. Turtle Creek Software Goldenseal
Glue guns e.g.Adhesive guns
Air compressors
Tape guide e.g.Automatic taping tools
Levels e.g.Box beam levels
Trowels e.g.Bullnose trowels
Caulking guns
Chalk lines
Miter saw e.g.Chop saws
Hole saws e.g.Circle cutters
Putty knives e.g.Corner knives