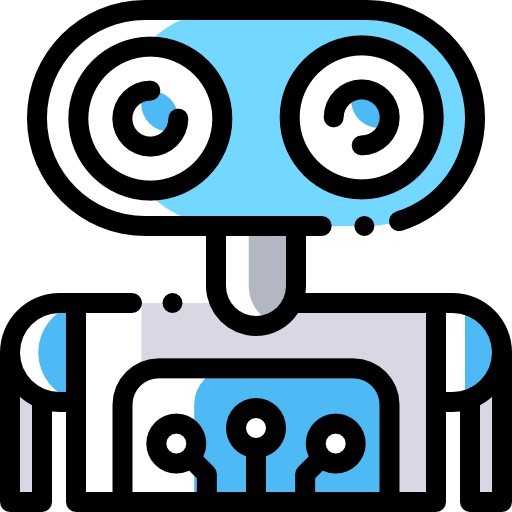 Automation Impact
High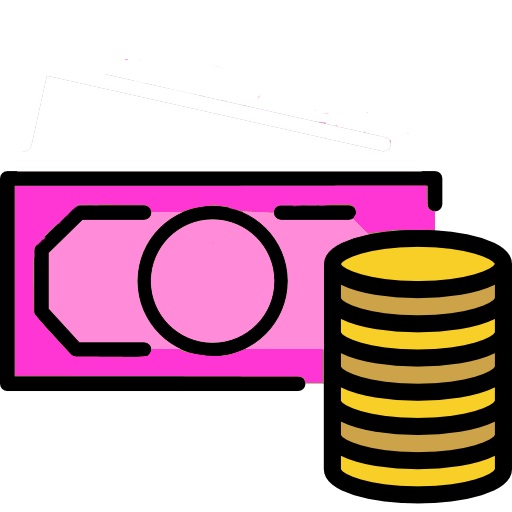 Salary Level
Below Average
| | |
| --- | --- |
| Title | Job Zone Two: Some Preparation Needed |
| Experience | Some previous work-related skill, knowledge, or experience is usually needed. For example, a teller would benefit from experience working directly with the public. |
| Education | These occupations usually require a high school diploma. |
| Job Training | Employees in these occupations need anywhere from a few months to one year of working with experienced employees. A recognized apprenticeship program may be associated with these occupations. |
| Examples | These occupations often involve using your knowledge and skills to help others. Examples include sheet metal workers, forest fire fighters, customer service representatives, physical therapist aides, salespersons (retail), and tellers. |
| SVP Range | (4.0 to 6.0) |
Majority (61.7) percent of respondents had : High School Diploma (or GED or High School Equivalence Certificate)
Some (11.27) percent of respondents had :Less than a High School Diploma
Some (10.71) percent of respondents had :Associate's Degree (or other 2-year degree)
Interest Code : CRE
Conventional-Conventional occupations frequently involve following set procedures and routines. These occupations can include working with data and details more than with ideas. Usually there is a clear line of authority to follow.
Realistic-Realistic occupations frequently involve work activities that include practical, hands-on problems and solutions. They often deal with plants, animals, and real-world materials like wood, tools, and machinery. Many of the occupations require working outside, and do not involve a lot of paperwork or working closely with others.
Enterprising-Enterprising occupations frequently involve starting up and carrying out projects. These occupations can involve leading people and making many decisions. Sometimes they require risk taking and often deal with business.
Oral Comprehension-The ability to listen to and understand information and ideas presented through spoken words and sentences.
Oral Expression-The ability to communicate information and ideas in speaking so others will understand.
Speech Recognition-The ability to identify and understand the speech of another person.
Speech Clarity-The ability to speak clearly so others can understand you.
Problem Sensitivity-The ability to tell when something is wrong or is likely to go wrong. It does not involve solving the problem, only recognizing there is a problem.
Near Vision-The ability to see details at close range (within a few feet of the observer).
Dependability-Job requires being reliable, responsible, and dependable, and fulfilling obligations.
Attention to Detail-Job requires being careful about detail and thorough in completing work tasks.
Stress Tolerance-Job requires accepting criticism and dealing calmly and effectively with high stress situations.
Self Control-Job requires maintaining composure, keeping emotions in check, controlling anger, and avoiding aggressive behavior, even in very difficult situations.
Integrity-Job requires being honest and ethical.
Independence-Job requires developing one's own ways of doing things, guiding oneself with little or no supervision, and depending on oneself to get things done.
Top 3 Values
Support-Occupations that satisfy this work value offer supportive management that stands behind employees. Corresponding needs are Company Policies, Supervision: Human Relations and Supervision: Technical.
Independence-Occupations that satisfy this work value allow employees to work on their own and make decisions. Corresponding needs are Creativity, Responsibility and Autonomy.
Working Conditions-Occupations that satisfy this work value offer job security and good working conditions. Corresponding needs are Activity, Compensation, Independence, Security, Variety and Working Conditions.
Active Listening-Giving full attention to what other people are saying, taking time to understand the points being made, asking questions as appropriate, and not interrupting at inappropriate times.
Speaking-Talking to others to convey information effectively.
Coordination-Adjusting actions in relation to others' actions.
Reading Comprehension-Understanding written sentences and paragraphs in work related documents.
Monitoring-Monitoring/Assessing performance of yourself, other individuals, or organizations to make improvements or take corrective action.
Time Management-Managing one's own time and the time of others.
Customer and Personal Service-Knowledge of principles and processes for providing customer and personal services. This includes customer needs assessment, meeting quality standards for services, and evaluation of customer satisfaction.
Transportation-Knowledge of principles and methods for moving people or goods by air, rail, sea, or road, including the relative costs and benefits.
English Language-Knowledge of the structure and content of the English language including the meaning and spelling of words, rules of composition, and grammar.
Administration and Management-Knowledge of business and management principles involved in strategic planning, resource allocation, human resources modeling, leadership technique, production methods, and coordination of people and resources.
Public Safety and Security-Knowledge of relevant equipment, policies, procedures, and strategies to promote effective local, state, or national security operations for the protection of people, data, property, and institutions.
Clerical-Knowledge of administrative and clerical procedures and systems such as word processing, managing files and records, stenography and transcription, designing forms, and other office procedures and terminology.
Monitor personnel or equipment locations and utilization to coordinate service and schedules.
Schedule or dispatch workers, work crews, equipment, or service vehicles to appropriate locations, according to customer requests, specifications, or needs, using radios or telephones.
Oversee all communications within specifically assigned territories.
Relay work orders, messages, or information to or from work crews, supervisors, or field inspectors, using telephones or two-way radios.
Confer with customers or supervising personnel to address questions, problems, or requests for service or equipment.
Prepare daily work and run schedules.
Record and maintain files or records of customer requests, work or services performed, charges, expenses, inventory, or other dispatch information.
Receive or prepare work orders.
Determine types or amounts of equipment, vehicles, materials, or personnel required, according to work orders or specifications.
Advise personnel about traffic problems, such as construction areas, accidents, congestion, weather conditions, or other hazards.
Getting Information-Observing, receiving, and otherwise obtaining information from all relevant sources.
Communicating with Supervisors, Peers, or Subordinates-Providing information to supervisors, co-workers, and subordinates by telephone, in written form, e-mail, or in person.
Interacting With Computers-Using computers and computer systems (including hardware and software) to program, write software, set up functions, enter data, or process information.
Scheduling Work and Activities-Scheduling events, programs, and activities, as well as the work of others.
Organizing, Planning, and Prioritizing Work-Developing specific goals and plans to prioritize, organize, and accomplish your work.
Identifying Objects, Actions, and Events-Identifying information by categorizing, estimating, recognizing differences or similarities, and detecting changes in circumstances or events.
Telephone-Mostly you have telephone conversations in this job
Contact With Others-This job require the worker to be in contact with others (face-to-face, by telephone, or otherwise) in order to perform it?
Spend Time Sitting-Mostly this job requires sitting
Electronic Mail-Mostly you use electronic mail in this job
Work With Work Group or Team-Important to work with others in a group or team in this job
Face-to-Face Discussions-Mostly you have to have face-to-face discussions with individuals or teams in this job?
Deal With External Customers-Important to work with external customers or the public in this job
Frequency of Decision Making-The worker is required to make decisions that affect other people, the financial resources, and/or the image and reputation of the organization
Mobile location based services software e.g. Air-Trak Cloudberry
Aviation ground support software e.g. Bornemann Associates Flight Plan
Customer relationship management CRM software e.g. Command Alkon COMMANDconcrete
Computer aided design CAD software
Helpdesk or call center software e.g. Computer aided dispatch software
Expert system software e.g. Computer aided dispatching auto routing software
Data base user interface and query software e.g. Database software
Customer relationship management CRM software e.g. Digital Gateway e-automate
Mobile location based services software e.g. Dr. Dispatch
Electronic mail software e.g. Email software
Automatic call distributor ACD e.g.Call management systems CMS
Railway signaling systems e.g.Centralized traffic control units
Desktop computers
Interactive voice recognition equipment e.g.Dispatch servers
Vehicular global positioning system GPS e.g.Job dispatch and vehicle tracking systems
Notebook computers e.g.Mobile data terminal MDT equipment
Two way radios e.g.Mobile radios
Special purpose telephones e.g.Multi-line telephone systems
Special purpose telephones e.g.Personal banking chamber PBC telephones
Personal computers