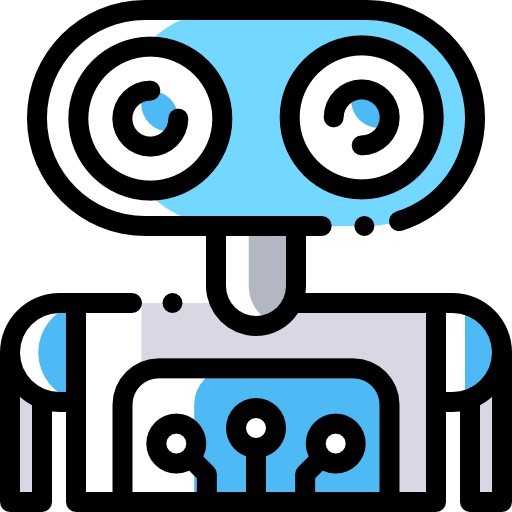 Automation Impact
High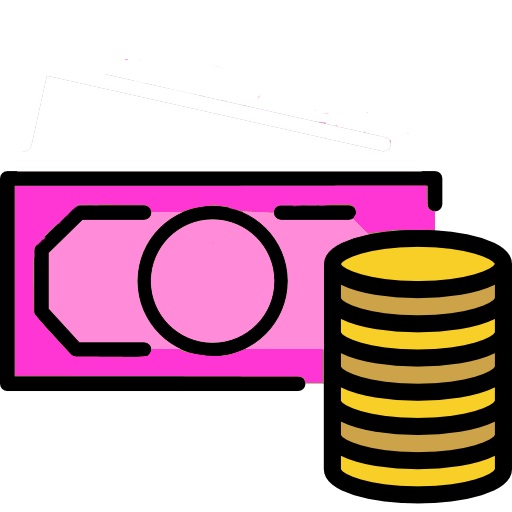 Salary Level
Much Below Average
| | |
| --- | --- |
| Title | Job Zone Two: Some Preparation Needed |
| Experience | Some previous work-related skill, knowledge, or experience is usually needed. For example, a teller would benefit from experience working directly with the public. |
| Education | These occupations usually require a high school diploma. |
| Job Training | Employees in these occupations need anywhere from a few months to one year of working with experienced employees. A recognized apprenticeship program may be associated with these occupations. |
| Examples | These occupations often involve using your knowledge and skills to help others. Examples include sheet metal workers, forest fire fighters, customer service representatives, physical therapist aides, salespersons (retail), and tellers. |
| SVP Range | (4.0 to 6.0) |
Majority (64.35) percent of respondents had : High School Diploma (or GED or High School Equivalence Certificate)
Some (34.99) percent of respondents had :Less than a High School Diploma
Some (0.65) percent of respondents had :Master's Degree
Interest Code : ECR
Enterprising-Enterprising occupations frequently involve starting up and carrying out projects. These occupations can involve leading people and making many decisions. Sometimes they require risk taking and often deal with business.
Conventional-Conventional occupations frequently involve following set procedures and routines. These occupations can include working with data and details more than with ideas. Usually there is a clear line of authority to follow.
Realistic-Realistic occupations frequently involve work activities that include practical, hands-on problems and solutions. They often deal with plants, animals, and real-world materials like wood, tools, and machinery. Many of the occupations require working outside, and do not involve a lot of paperwork or working closely with others.
Oral Comprehension-The ability to listen to and understand information and ideas presented through spoken words and sentences.
Oral Expression-The ability to communicate information and ideas in speaking so others will understand.
Speech Clarity-The ability to speak clearly so others can understand you.
Speech Recognition-The ability to identify and understand the speech of another person.
Deductive Reasoning-The ability to apply general rules to specific problems to produce answers that make sense.
Near Vision-The ability to see details at close range (within a few feet of the observer).
Dependability-Job requires being reliable, responsible, and dependable, and fulfilling obligations.
Integrity-Job requires being honest and ethical.
Cooperation-Job requires being pleasant with others on the job and displaying a good-natured, cooperative attitude.
Social Orientation-Job requires preferring to work with others rather than alone, and being personally connected with others on the job.
Concern for Others-Job requires being sensitive to others' needs and feelings and being understanding and helpful on the job.
Independence-Job requires developing one's own ways of doing things, guiding oneself with little or no supervision, and depending on oneself to get things done.
Top 3 Values
Relationships-Occupations that satisfy this work value allow employees to provide service to others and work with co-workers in a friendly non-competitive environment. Corresponding needs are Co-workers, Moral Values and Social Service.
Independence-Occupations that satisfy this work value allow employees to work on their own and make decisions. Corresponding needs are Creativity, Responsibility and Autonomy.
Recognition-Occupations that satisfy this work value offer advancement, potential for leadership, and are often considered prestigious. Corresponding needs are Advancement, Authority, Recognition and Social Status.
Active Listening-Giving full attention to what other people are saying, taking time to understand the points being made, asking questions as appropriate, and not interrupting at inappropriate times.
Speaking-Talking to others to convey information effectively.
Persuasion-Persuading others to change their minds or behavior.
Reading Comprehension-Understanding written sentences and paragraphs in work related documents.
Service Orientation-Actively looking for ways to help people.
Writing-Communicating effectively in writing as appropriate for the needs of the audience.
Customer and Personal Service-Knowledge of principles and processes for providing customer and personal services. This includes customer needs assessment, meeting quality standards for services, and evaluation of customer satisfaction.
Sales and Marketing-Knowledge of principles and methods for showing, promoting, and selling products or services. This includes marketing strategy and tactics, product demonstration, sales techniques, and sales control systems.
English Language-Knowledge of the structure and content of the English language including the meaning and spelling of words, rules of composition, and grammar.
Food Production-Knowledge of techniques and equipment for planting, growing, and harvesting food products (both plant and animal) for consumption, including storage/handling techniques.
Public Safety and Security-Knowledge of relevant equipment, policies, procedures, and strategies to promote effective local, state, or national security operations for the protection of people, data, property, and institutions.
Psychology-Knowledge of human behavior and performance; individual differences in ability, personality, and interests; learning and motivation; psychological research methods; and the assessment and treatment of behavioral and affective disorders.
Provide product samples, coupons, informational brochures, or other incentives to persuade people to buy products.
Sell products being promoted and keep records of sales.
Keep areas neat while working and return items to correct locations following demonstrations.
Demonstrate or explain products, methods, or services to persuade customers to purchase products or use services.
Record and report demonstration-related information, such as the number of questions asked by the audience or the number of coupons distributed.
Suggest specific product purchases to meet customers' needs.
Research or investigate products to be presented to prepare for demonstrations.
Set up and arrange displays or demonstration areas to attract the attention of prospective customers.
Identify interested and qualified customers to provide them with additional information.
Visit trade shows, stores, community organizations, or other venues to demonstrate products or services or to answer questions from potential customers.
Performing for or Working Directly with the Public-Performing for people or dealing directly with the public. This includes serving customers in restaurants and stores, and receiving clients or guests.
Selling or Influencing Others-Convincing others to buy merchandise/goods or to otherwise change their minds or actions.
Establishing and Maintaining Interpersonal Relationships-Developing constructive and cooperative working relationships with others, and maintaining them over time.
Communicating with Persons Outside Organization-Communicating with people outside the organization, representing the organization to customers, the public, government, and other external sources. This information can be exchanged in person, in writing, or by telephone or e-mail.
Communicating with Supervisors, Peers, or Subordinates-Providing information to supervisors, co-workers, and subordinates by telephone, in written form, e-mail, or in person.
Getting Information-Observing, receiving, and otherwise obtaining information from all relevant sources.
Spend Time Standing-Mostly this job requires standing
Freedom to Make Decisions-The job offers decision making freedom without supervision
Telephone-Mostly you have telephone conversations in this job
Contact With Others-This job require the worker to be in contact with others (face-to-face, by telephone, or otherwise) in order to perform it?
Time Pressure-This job require the worker to meet strict deadlines
Deal With External Customers-Important to work with external customers or the public in this job
Impact of Decisions on Co-workers or Company Results-The decisions an employee makes impact the results of co-workers, clients or the company
Work With Work Group or Team-Important to work with others in a group or team in this job
Electronic mail software e.g. Email software
Web platform development software e.g. Hypertext markup language HTML
Spreadsheet software e.g. Microsoft Excel
Office suite software e.g. Microsoft Office
Electronic mail software e.g. Microsoft Outlook
Presentation software e.g. Microsoft PowerPoint
Operating system software e.g. Microsoft Windows
Word processing software e.g. Microsoft Word
Presentation software
Spreadsheet software
Bar code reader equipment e.g.Barcode scanners
Desktop computers
Digital cameras
Domestic coffee makers
Domestic electric skillets
Domestic toaster ovens
Cappuccino or espresso machines e.g.Espresso makers
Pocket calculator e.g.Handheld calculators
Personal computers