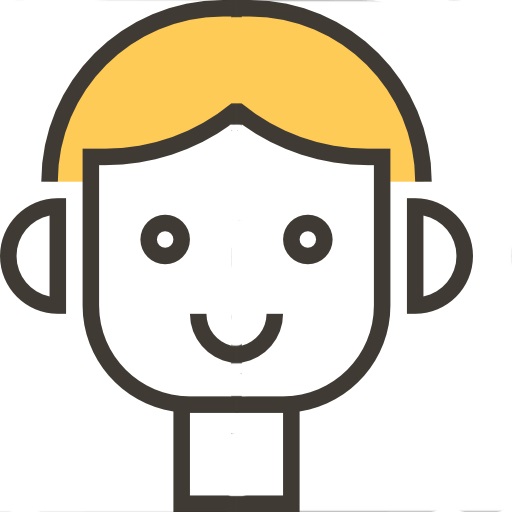 Automation Impact
Low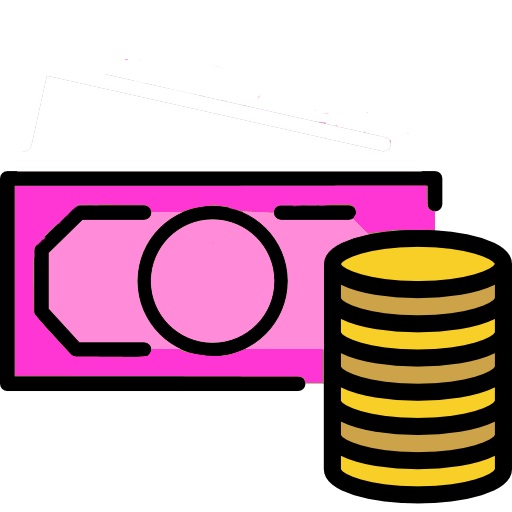 Salary Level
Much Below Average
| | |
| --- | --- |
| Title | Job Zone Three: Medium Preparation Needed |
| Experience | Previous work-related skill, knowledge, or experience is required for these occupations. For example, an electrician must have completed three or four years of apprenticeship or several years of vocational training, and often must have passed a licensing exam, in order to perform the job. |
| Education | Most occupations in this zone require training in vocational schools, related on-the-job experience, or an associate's degree. |
| Job Training | Employees in these occupations usually need one or two years of training involving both on-the-job experience and informal training with experienced workers. A recognized apprenticeship program may be associated with these occupations. |
| Examples | These occupations usually involve using communication and organizational skills to coordinate, supervise, manage, or train others to accomplish goals. Examples include food service managers, electricians, agricultural technicians, legal secretaries, interviewers, and insurance sales agents. |
| SVP Range | (6.0 to 7.0) |
Majority (24) percent of respondents had : Bachelor's Degree
Some (20) percent of respondents had :Less than a High School Diploma
Some (16) percent of respondents had :High School Diploma (or GED or High School Equivalence Certificate)
Interest Code : ARE
Artistic-Artistic occupations frequently involve working with forms, designs and patterns. They often require self-expression and the work can be done without following a clear set of rules.
Realistic-Realistic occupations frequently involve work activities that include practical, hands-on problems and solutions. They often deal with plants, animals, and real-world materials like wood, tools, and machinery. Many of the occupations require working outside, and do not involve a lot of paperwork or working closely with others.
Enterprising-Enterprising occupations frequently involve starting up and carrying out projects. These occupations can involve leading people and making many decisions. Sometimes they require risk taking and often deal with business.
Originality-The ability to come up with unusual or clever ideas about a given topic or situation, or to develop creative ways to solve a problem.
Finger Dexterity-The ability to make precisely coordinated movements of the fingers of one or both hands to grasp, manipulate, or assemble very small objects.
Arm-Hand Steadiness-The ability to keep your hand and arm steady while moving your arm or while holding your arm and hand in one position.
Manual Dexterity-The ability to quickly move your hand, your hand together with your arm, or your two hands to grasp, manipulate, or assemble objects.
Fluency of Ideas-The ability to come up with a number of ideas about a topic (the number of ideas is important, not their quality, correctness, or creativity).
Visualization-The ability to imagine how something will look after it is moved around or when its parts are moved or rearranged.
Attention to Detail-Job requires being careful about detail and thorough in completing work tasks.
Independence-Job requires developing one's own ways of doing things, guiding oneself with little or no supervision, and depending on oneself to get things done.
Achievement/Effort-Job requires establishing and maintaining personally challenging achievement goals and exerting effort toward mastering tasks.
Persistence-Job requires persistence in the face of obstacles.
Innovation-Job requires creativity and alternative thinking to develop new ideas for and answers to work-related problems.
Initiative-Job requires a willingness to take on responsibilities and challenges.
Top 3 Values
Achievement-Occupations that satisfy this work value are results oriented and allow employees to use their strongest abilities, giving them a feeling of accomplishment. Corresponding needs are Ability Utilization and Achievement.
Independence-Occupations that satisfy this work value allow employees to work on their own and make decisions. Corresponding needs are Creativity, Responsibility and Autonomy.
Working Conditions-Occupations that satisfy this work value offer job security and good working conditions. Corresponding needs are Activity, Compensation, Independence, Security, Variety and Working Conditions.
Reading Comprehension-Understanding written sentences and paragraphs in work related documents.
Active Listening-Giving full attention to what other people are saying, taking time to understand the points being made, asking questions as appropriate, and not interrupting at inappropriate times.
Speaking-Talking to others to convey information effectively.
Social Perceptiveness-Being aware of others' reactions and understanding why they react as they do.
Critical Thinking-Using logic and reasoning to identify the strengths and weaknesses of alternative solutions, conclusions or approaches to problems.
Monitoring-Monitoring/Assessing performance of yourself, other individuals, or organizations to make improvements or take corrective action.
Fine Arts-Knowledge of the theory and techniques required to compose, produce, and perform works of music, dance, visual arts, drama, and sculpture.
Sales and Marketing-Knowledge of principles and methods for showing, promoting, and selling products or services. This includes marketing strategy and tactics, product demonstration, sales techniques, and sales control systems.
Customer and Personal Service-Knowledge of principles and processes for providing customer and personal services. This includes customer needs assessment, meeting quality standards for services, and evaluation of customer satisfaction.
Production and Processing-Knowledge of raw materials, production processes, quality control, costs, and other techniques for maximizing the effective manufacture and distribution of goods.
Design-Knowledge of design techniques, tools, and principles involved in production of precision technical plans, blueprints, drawings, and models.
Mechanical-Knowledge of machines and tools, including their designs, uses, repair, and maintenance.
Create functional or decorative objects by hand, using a variety of methods and materials.
Cut, shape, fit, join, mold, or otherwise process materials, using hand tools, power tools, or machinery.
Apply finishes to objects being crafted.
Develop concepts or creative ideas for craft objects.
Select materials for use based on strength, color, texture, balance, weight, size, malleability and other characteristics.
Advertise products and work, using media such as internet advertising and brochures.
Set specifications for materials, dimensions, and finishes.
Plan and attend craft shows to market products.
Create prototypes or models of objects to be crafted.
Confer with customers to assess customer needs or obtain feedback.
Thinking Creatively-Developing, designing, or creating new applications, ideas, relationships, systems, or products, including artistic contributions.
Handling and Moving Objects-Using hands and arms in handling, installing, positioning, and moving materials, and manipulating things.
Performing General Physical Activities-Performing physical activities that require considerable use of your arms and legs and moving your whole body, such as climbing, lifting, balancing, walking, stooping, and handling of materials.
Organizing, Planning, and Prioritizing Work-Developing specific goals and plans to prioritize, organize, and accomplish your work.
Selling or Influencing Others-Convincing others to buy merchandise/goods or to otherwise change their minds or actions.
Monitoring and Controlling Resources-Monitoring and controlling resources and overseeing the spending of money.
Spend Time Using Your Hands to Handle, Control, or Feel Objects, Tools, or Controls-Mostly this job requires using your hands to handle, control, or feel objects, tools or controls
Freedom to Make Decisions-The job offers decision making freedom without supervision
Telephone-Mostly you have telephone conversations in this job
Structured versus Unstructured Work-Job is structured for the worker, rather than allowing the worker to determine tasks, priorities, and goals
Spend Time Making Repetitive Motions-Mostly this job require making repetitive motions
Importance of Being Exact or Accurate-Required to be very exact or highly accurate in performing this job
Electronic Mail-Mostly you use electronic mail in this job
Deal With External Customers-Important to work with external customers or the public in this job
Computer aided design CAD software e.g. DRAWSTITCH Artistic Sewing Suite
Electronic mail software e.g. Email software
Computer aided design CAD software e.g. Embroidery design software
Web page creation and editing software e.g. Facebook
Computer aided design CAD software e.g. Floriani MDQ My Decorative Quilter
Analytical or scientific software e.g. John Hesselberth and Ron Roy GlazeMaster
Computer aided design CAD software e.g. Pattern design software
Point of sale POS software e.g. Sales management software
Instant messaging software e.g. Twitter
Internet browser software e.g. Web browser software
Spirit burners e.g.Alcohol lamps
Hex keys e.g.Allen wrenches
Silk screen screens e.g.Aluminum silkscreening screens
Specialty brushes e.g.Angled paint brushes
Air brushes e.g.Artists' air brushes
Paint brushes e.g.Artists' paint brushes
Palette knives e.g.Artists' palette knives
Palettes for paint or ink mixing e.g.Artists' palettes
Mini pliers e.g.Bail shaping pliers
Grinding machines e.g.Ball mills
Cluster
Pathway
For more details on career pathways, refer here