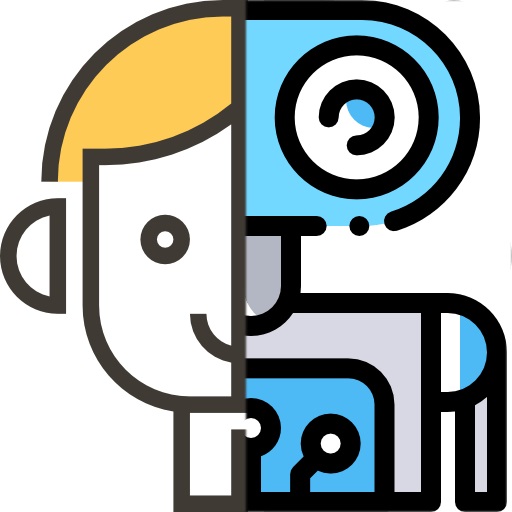 Automation Impact
Medium
Salary Level
| | |
| --- | --- |
| Title | Job Zone Four: Considerable Preparation Needed |
| Experience | A considerable amount of work-related skill, knowledge, or experience is needed for these occupations. For example, an accountant must complete four years of college and work for several years in accounting to be considered qualified. |
| Education | Most of these occupations require a four-year bachelor's degree, but some do not. |
| Job Training | Employees in these occupations usually need several years of work-related experience, on-the-job training, and/or vocational training. |
| Examples | Many of these occupations involve coordinating, supervising, managing, or training others. Examples include accountants, sales managers, database administrators, teachers, chemists, environmental engineers, criminal investigators, and special agents. |
| SVP Range | (7.0 to 8.0) |
Majority (52.77) percent of respondents had : Bachelor's Degree
Some (17.85) percent of respondents had :Master's Degree
Some (10.08) percent of respondents had :Post-Secondary Certificate - awarded for training completed after high school (for example, in Personnel Services, Engineering-related Technologies, Vocational Home Economics, Construction Trades, Mechanics and Repairers, Precision Production Trades)
Interest Code : ECR
Enterprising-Enterprising occupations frequently involve starting up and carrying out projects. These occupations can involve leading people and making many decisions. Sometimes they require risk taking and often deal with business.
Conventional-Conventional occupations frequently involve following set procedures and routines. These occupations can include working with data and details more than with ideas. Usually there is a clear line of authority to follow.
Realistic-Realistic occupations frequently involve work activities that include practical, hands-on problems and solutions. They often deal with plants, animals, and real-world materials like wood, tools, and machinery. Many of the occupations require working outside, and do not involve a lot of paperwork or working closely with others.
Oral Comprehension-The ability to listen to and understand information and ideas presented through spoken words and sentences.
Oral Expression-The ability to communicate information and ideas in speaking so others will understand.
Problem Sensitivity-The ability to tell when something is wrong or is likely to go wrong. It does not involve solving the problem, only recognizing there is a problem.
Written Comprehension-The ability to read and understand information and ideas presented in writing.
Deductive Reasoning-The ability to apply general rules to specific problems to produce answers that make sense.
Inductive Reasoning-The ability to combine pieces of information to form general rules or conclusions (includes finding a relationship among seemingly unrelated events).
Dependability-Job requires being reliable, responsible, and dependable, and fulfilling obligations.
Attention to Detail-Job requires being careful about detail and thorough in completing work tasks.
Leadership-Job requires a willingness to lead, take charge, and offer opinions and direction.
Adaptability/Flexibility-Job requires being open to change (positive or negative) and to considerable variety in the workplace.
Integrity-Job requires being honest and ethical.
Stress Tolerance-Job requires accepting criticism and dealing calmly and effectively with high stress situations.
Top 3 Values
Achievement-Occupations that satisfy this work value are results oriented and allow employees to use their strongest abilities, giving them a feeling of accomplishment. Corresponding needs are Ability Utilization and Achievement.
Working Conditions-Occupations that satisfy this work value offer job security and good working conditions. Corresponding needs are Activity, Compensation, Independence, Security, Variety and Working Conditions.
Recognition-Occupations that satisfy this work value offer advancement, potential for leadership, and are often considered prestigious. Corresponding needs are Advancement, Authority, Recognition and Social Status.
Speaking-Talking to others to convey information effectively.
Critical Thinking-Using logic and reasoning to identify the strengths and weaknesses of alternative solutions, conclusions or approaches to problems.
Monitoring-Monitoring/Assessing performance of yourself, other individuals, or organizations to make improvements or take corrective action.
Active Listening-Giving full attention to what other people are saying, taking time to understand the points being made, asking questions as appropriate, and not interrupting at inappropriate times.
Reading Comprehension-Understanding written sentences and paragraphs in work related documents.
Social Perceptiveness-Being aware of others' reactions and understanding why they react as they do.
Administration and Management-Knowledge of business and management principles involved in strategic planning, resource allocation, human resources modeling, leadership technique, production methods, and coordination of people and resources.
Mechanical-Knowledge of machines and tools, including their designs, uses, repair, and maintenance.
Public Safety and Security-Knowledge of relevant equipment, policies, procedures, and strategies to promote effective local, state, or national security operations for the protection of people, data, property, and institutions.
Customer and Personal Service-Knowledge of principles and processes for providing customer and personal services. This includes customer needs assessment, meeting quality standards for services, and evaluation of customer satisfaction.
English Language-Knowledge of the structure and content of the English language including the meaning and spelling of words, rules of composition, and grammar.
Clerical-Knowledge of administrative and clerical procedures and systems such as word processing, managing files and records, stenography and transcription, designing forms, and other office procedures and terminology.
Track and maintain records for wind operations, such as site performance, downtime events, parts usage, or substation events.
Oversee the maintenance of wind field equipment or structures, such as towers, transformers, electrical collector systems, roadways, or other site assets.
Supervise employees or subcontractors to ensure quality of work or adherence to safety regulations or policies.
Develop relationships and communicate with customers, site managers, developers, land owners, authorities, utility representatives, or residents.
Maintain operations records, such as work orders, site inspection forms, or other documentation.
Establish goals, objectives, or priorities for wind field operations.
Monitor and maintain records of daily facility operations.
Prepare wind field operational budgets.
Train or coordinate the training of employees in operations, safety, environmental issues, or technical issues.
Estimate costs associated with operations, including repairs or preventive maintenance.
Getting Information-Observing, receiving, and otherwise obtaining information from all relevant sources.
Communicating with Supervisors, Peers, or Subordinates-Providing information to supervisors, co-workers, and subordinates by telephone, in written form, e-mail, or in person.
Making Decisions and Solving Problems-Analyzing information and evaluating results to choose the best solution and solve problems.
Monitor Processes, Materials, or Surroundings-Monitoring and reviewing information from materials, events, or the environment, to detect or assess problems.
Inspecting Equipment, Structures, or Material-Inspecting equipment, structures, or materials to identify the cause of errors or other problems or defects.
Evaluating Information to Determine Compliance with Standards-Using relevant information and individual judgment to determine whether events or processes comply with laws, regulations, or standards.
Computer aided design CAD software e.g. Autodesk AutoCAD
Analytical or scientific software e.g. Computerized diagnostic software
Facilities management software e.g. Computerized maintenance management system CMMS
Calendar and scheduling software e.g. Employee scheduling software
Compliance software e.g. Gensuite
Electronic mail software e.g. IBM Lotus Notes
Inventory management software e.g. Inventory control software
LAN software e.g. Local area network LAN software
Spreadsheet software e.g. Microsoft Excel
Office suite software e.g. Microsoft Office
Adjustable widemouth pliers
Adjustable wrenches
Ammeters e.g.Amp clamp meters
Desktop computers
Calipers e.g.Digital calipers
Micrometers e.g.Digital micrometers
Oscilloscopes e.g.Digital oscilloscopes
Safety harnesses or belts e.g.Fall arrest systems
Forklifts e.g.Field forklifts
Hard hats