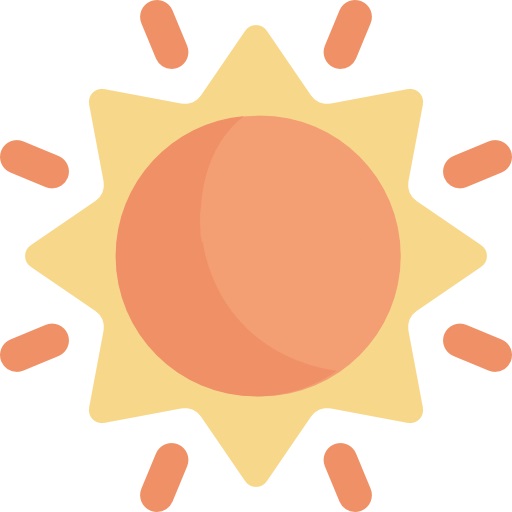 Bright Outlook
Yes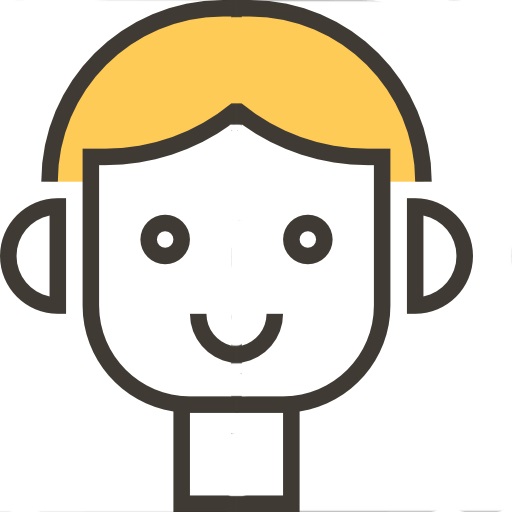 Automation Impact
Low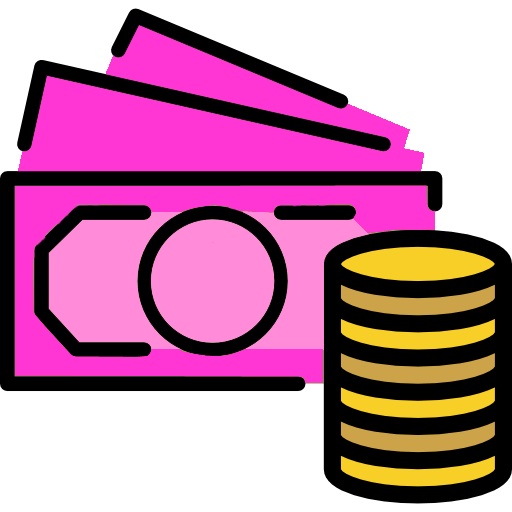 Salary Level
Above Average
| | |
| --- | --- |
| Title | Job Zone Five: Extensive Preparation Needed |
| Experience | Extensive skill, knowledge, and experience are needed for these occupations. Many require more than five years of experience. For example, surgeons must complete four years of college and an additional five to seven years of specialized medical training to be able to do their job. |
| Education | Most of these occupations require graduate school. For example, they may require a master's degree, and some require a Ph.D., M.D., or J.D. (law degree). |
| Job Training | Employees may need some on-the-job training, but most of these occupations assume that the person will already have the required skills, knowledge, work-related experience, and/or training. |
| Examples | These occupations often involve coordinating, training, supervising, or managing the activities of others to accomplish goals. Very advanced communication and organizational skills are required. Examples include librarians, lawyers, aerospace engineers, wildlife biologists, school psychologists, surgeons, treasurers, and controllers. |
| SVP Range | (8.0 and above) |
Majority (80.56) percent of respondents had : Master's Degree
Some (8.33) percent of respondents had :Bachelor's Degree
Some (5.56) percent of respondents had :First Professional Degree - awarded for completion of a program that: requires at least 2 years of college work before entrance into the program, includes a total of at least 6 academic years of work to complete, and provides all remaining academic requirements to begin practice in a profession
Interest Code : IEA
Investigative-Investigative occupations frequently involve working with ideas, and require an extensive amount of thinking. These occupations can involve searching for facts and figuring out problems mentally.
Enterprising-Enterprising occupations frequently involve starting up and carrying out projects. These occupations can involve leading people and making many decisions. Sometimes they require risk taking and often deal with business.
Artistic-Artistic occupations frequently involve working with forms, designs and patterns. They often require self-expression and the work can be done without following a clear set of rules.
Oral Expression-The ability to communicate information and ideas in speaking so others will understand.
Oral Comprehension-The ability to listen to and understand information and ideas presented through spoken words and sentences.
Written Comprehension-The ability to read and understand information and ideas presented in writing.
Written Expression-The ability to communicate information and ideas in writing so others will understand.
Problem Sensitivity-The ability to tell when something is wrong or is likely to go wrong. It does not involve solving the problem, only recognizing there is a problem.
Deductive Reasoning-The ability to apply general rules to specific problems to produce answers that make sense.
Integrity-Job requires being honest and ethical.
Cooperation-Job requires being pleasant with others on the job and displaying a good-natured, cooperative attitude.
Dependability-Job requires being reliable, responsible, and dependable, and fulfilling obligations.
Analytical Thinking-Job requires analyzing information and using logic to address work-related issues and problems.
Persistence-Job requires persistence in the face of obstacles.
Achievement/Effort-Job requires establishing and maintaining personally challenging achievement goals and exerting effort toward mastering tasks.
Top 3 Values
Relationships-Occupations that satisfy this work value allow employees to provide service to others and work with co-workers in a friendly non-competitive environment. Corresponding needs are Co-workers, Moral Values and Social Service.
Achievement-Occupations that satisfy this work value are results oriented and allow employees to use their strongest abilities, giving them a feeling of accomplishment. Corresponding needs are Ability Utilization and Achievement.
Working Conditions-Occupations that satisfy this work value offer job security and good working conditions. Corresponding needs are Activity, Compensation, Independence, Security, Variety and Working Conditions.
Reading Comprehension-Understanding written sentences and paragraphs in work related documents.
Active Listening-Giving full attention to what other people are saying, taking time to understand the points being made, asking questions as appropriate, and not interrupting at inappropriate times.
Speaking-Talking to others to convey information effectively.
Critical Thinking-Using logic and reasoning to identify the strengths and weaknesses of alternative solutions, conclusions or approaches to problems.
Judgment and Decision Making-Considering the relative costs and benefits of potential actions to choose the most appropriate one.
Systems Analysis-Determining how a system should work and how changes in conditions, operations, and the environment will affect outcomes.
English Language-Knowledge of the structure and content of the English language including the meaning and spelling of words, rules of composition, and grammar.
Law and Government-Knowledge of laws, legal codes, court procedures, precedents, government regulations, executive orders, agency rules, and the democratic political process.
Administration and Management-Knowledge of business and management principles involved in strategic planning, resource allocation, human resources modeling, leadership technique, production methods, and coordination of people and resources.
Geography-Knowledge of principles and methods for describing the features of land, sea, and air masses, including their physical characteristics, locations, interrelationships, and distribution of plant, animal, and human life.
Communications and Media-Knowledge of media production, communication, and dissemination techniques and methods. This includes alternative ways to inform and entertain via written, oral, and visual media.
Customer and Personal Service-Knowledge of principles and processes for providing customer and personal services. This includes customer needs assessment, meeting quality standards for services, and evaluation of customer satisfaction.
Hold public meetings with government officials, social scientists, lawyers, developers, the public, or special interest groups to formulate, develop, or address issues regarding land use or community plans.
Design, promote, or administer government plans or policies affecting land use, zoning, public utilities, community facilities, housing, or transportation.
Advise planning officials on project feasibility, cost-effectiveness, regulatory conformance, or possible alternatives.
Recommend approval, denial, or conditional approval of proposals.
Discuss with planning officials the purpose of land use projects, such as transportation, conservation, residential, commercial, industrial, or community use.
Conduct field investigations, surveys, impact studies, or other research to compile and analyze data on economic, social, regulatory, or physical factors affecting land use.
Determine the effects of regulatory limitations on land use projects.
Advocate for sustainability to community groups, government agencies, the general public, or special interest groups.
Mediate community disputes or assist in developing alternative plans or recommendations for programs or projects.
Keep informed about economic or legal issues involved in zoning codes, building codes, or environmental regulations.
Developing Objectives and Strategies-Establishing long-range objectives and specifying the strategies and actions to achieve them.
Communicating with Persons Outside Organization-Communicating with people outside the organization, representing the organization to customers, the public, government, and other external sources. This information can be exchanged in person, in writing, or by telephone or e-mail.
Getting Information-Observing, receiving, and otherwise obtaining information from all relevant sources.
Performing for or Working Directly with the Public-Performing for people or dealing directly with the public. This includes serving customers in restaurants and stores, and receiving clients or guests.
Communicating with Supervisors, Peers, or Subordinates-Providing information to supervisors, co-workers, and subordinates by telephone, in written form, e-mail, or in person.
Making Decisions and Solving Problems-Analyzing information and evaluating results to choose the best solution and solve problems.
Electronic Mail-Mostly you use electronic mail in this job
Telephone-Mostly you have telephone conversations in this job
Face-to-Face Discussions-Mostly you have to have face-to-face discussions with individuals or teams in this job?
Spend Time Sitting-Mostly this job requires sitting
Indoors, Environmentally Controlled-Mostly this job require working indoors in environmentally controlled conditions
Work With Work Group or Team-Important to work with others in a group or team in this job
Contact With Others-This job require the worker to be in contact with others (face-to-face, by telephone, or otherwise) in order to perform it?
Letters and Memos-Mostly the job require written letters and memos
Computer aided design CAD software e.g. 3D urban simulation modeling software
Enterprise resource planning ERP software e.g. Accela KIVA DMS
Compliance software e.g. Accela PERMITS Plus
Document management software e.g. Adobe Systems Adobe Acrobat
Development environment software e.g. Adobe Systems Adobe Creative Suite
Web page creation and editing software e.g. Adobe Systems Adobe Dreamweaver
Graphics or photo imaging software e.g. Adobe Systems Adobe Freehand
Desktop publishing software e.g. Adobe Systems Adobe InDesign
Graphics or photo imaging software e.g. Adobe Systems Adobe Photoshop
Computer aided design CAD software e.g. Autodesk 3ds Max Design
Global positioning system GPS receiver e.g.Global positioning system GPS receivers
Laser printers
Notebook computers
Personal computers