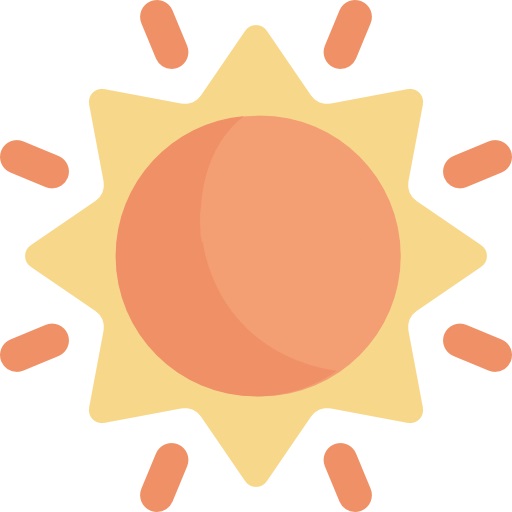 Bright Outlook
Yes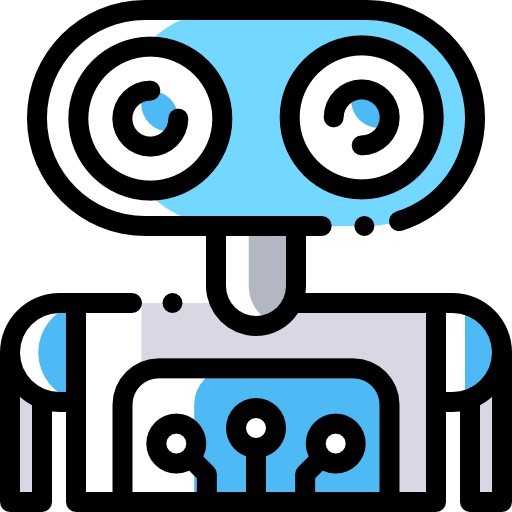 Automation Impact
High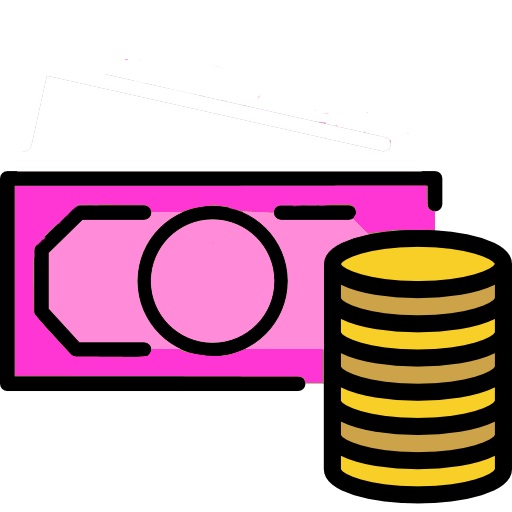 Salary Level
Below Average
| | |
| --- | --- |
| Title | Job Zone Two: Some Preparation Needed |
| Experience | Some previous work-related skill, knowledge, or experience is usually needed. For example, a teller would benefit from experience working directly with the public. |
| Education | These occupations usually require a high school diploma. |
| Job Training | Employees in these occupations need anywhere from a few months to one year of working with experienced employees. A recognized apprenticeship program may be associated with these occupations. |
| Examples | These occupations often involve using your knowledge and skills to help others. Examples include sheet metal workers, forest fire fighters, customer service representatives, physical therapist aides, salespersons (retail), and tellers. |
| SVP Range | (4.0 to 6.0) |
Majority (51.23) percent of respondents had : Less than a High School Diploma
Some (31.36) percent of respondents had :High School Diploma (or GED or High School Equivalence Certificate)
Some (17.42) percent of respondents had :Post-Secondary Certificate - awarded for training completed after high school (for example, in Personnel Services, Engineering-related Technologies, Vocational Home Economics, Construction Trades, Mechanics and Repairers, Precision Production Trades)
Interest Code : RCA
Realistic-Realistic occupations frequently involve work activities that include practical, hands-on problems and solutions. They often deal with plants, animals, and real-world materials like wood, tools, and machinery. Many of the occupations require working outside, and do not involve a lot of paperwork or working closely with others.
Conventional-Conventional occupations frequently involve following set procedures and routines. These occupations can include working with data and details more than with ideas. Usually there is a clear line of authority to follow.
Artistic-Artistic occupations frequently involve working with forms, designs and patterns. They often require self-expression and the work can be done without following a clear set of rules.
Visualization-The ability to imagine how something will look after it is moved around or when its parts are moved or rearranged.
Trunk Strength-The ability to use your abdominal and lower back muscles to support part of the body repeatedly or continuously over time without 'giving out' or fatiguing.
Extent Flexibility-The ability to bend, stretch, twist, or reach with your body, arms, and/or legs.
Problem Sensitivity-The ability to tell when something is wrong or is likely to go wrong. It does not involve solving the problem, only recognizing there is a problem.
Near Vision-The ability to see details at close range (within a few feet of the observer).
Oral Comprehension-The ability to listen to and understand information and ideas presented through spoken words and sentences.
Attention to Detail-Job requires being careful about detail and thorough in completing work tasks.
Dependability-Job requires being reliable, responsible, and dependable, and fulfilling obligations.
Integrity-Job requires being honest and ethical.
Independence-Job requires developing one's own ways of doing things, guiding oneself with little or no supervision, and depending on oneself to get things done.
Cooperation-Job requires being pleasant with others on the job and displaying a good-natured, cooperative attitude.
Stress Tolerance-Job requires accepting criticism and dealing calmly and effectively with high stress situations.
Top 3 Values
Independence-Occupations that satisfy this work value allow employees to work on their own and make decisions. Corresponding needs are Creativity, Responsibility and Autonomy.
Support-Occupations that satisfy this work value offer supportive management that stands behind employees. Corresponding needs are Company Policies, Supervision: Human Relations and Supervision: Technical.
Working Conditions-Occupations that satisfy this work value offer job security and good working conditions. Corresponding needs are Activity, Compensation, Independence, Security, Variety and Working Conditions.
Critical Thinking-Using logic and reasoning to identify the strengths and weaknesses of alternative solutions, conclusions or approaches to problems.
Active Listening-Giving full attention to what other people are saying, taking time to understand the points being made, asking questions as appropriate, and not interrupting at inappropriate times.
Speaking-Talking to others to convey information effectively.
Coordination-Adjusting actions in relation to others' actions.
Mathematics-Using mathematics to solve problems.
Time Management-Managing one's own time and the time of others.
Building and Construction-Knowledge of materials, methods, and the tools involved in the construction or repair of houses, buildings, or other structures such as highways and roads.
English Language-Knowledge of the structure and content of the English language including the meaning and spelling of words, rules of composition, and grammar.
Mathematics-Knowledge of arithmetic, algebra, geometry, calculus, statistics, and their applications.
Design-Knowledge of design techniques, tools, and principles involved in production of precision technical plans, blueprints, drawings, and models.
Customer and Personal Service-Knowledge of principles and processes for providing customer and personal services. This includes customer needs assessment, meeting quality standards for services, and evaluation of customer satisfaction.
Mechanical-Knowledge of machines and tools, including their designs, uses, repair, and maintenance.
Cut and shape tile to fit around obstacles and into odd spaces and corners, using hand and power cutting tools.
Lay and set mosaic tiles to create decorative wall, mural, and floor designs.
Align and straighten tile using levels, squares, and straightedges.
Prepare cost and labor estimates, based on calculations of time and materials needed for project.
Determine and implement the best layout to achieve a desired pattern.
Measure and mark surfaces to be tiled, following blueprints.
Finish and dress the joints and wipe excess grout from between tiles, using damp sponge.
Study blueprints and examine surface to be covered to determine amount of material needed.
Cut, surface, polish, and install marble and granite or install pre-cast terrazzo, granite or marble units.
Mix, apply, and spread plaster, concrete, mortar, cement, mastic, glue or other adhesives to form a bed for the tiles, using brush, trowel and screed.
Handling and Moving Objects-Using hands and arms in handling, installing, positioning, and moving materials, and manipulating things.
Getting Information-Observing, receiving, and otherwise obtaining information from all relevant sources.
Performing General Physical Activities-Performing physical activities that require considerable use of your arms and legs and moving your whole body, such as climbing, lifting, balancing, walking, stooping, and handling of materials.
Making Decisions and Solving Problems-Analyzing information and evaluating results to choose the best solution and solve problems.
Estimating the Quantifiable Characteristics of Products, Events, or Information-Estimating sizes, distances, and quantities; or determining time, costs, resources, or materials needed to perform a work activity.
Identifying Objects, Actions, and Events-Identifying information by categorizing, estimating, recognizing differences or similarities, and detecting changes in circumstances or events.
Spend Time Kneeling, Crouching, Stooping, or Crawling-Mostly this job requires kneeling, crouching, stooping or crawling
Face-to-Face Discussions-Mostly you have to have face-to-face discussions with individuals or teams in this job?
Telephone-Mostly you have telephone conversations in this job
Spend Time Using Your Hands to Handle, Control, or Feel Objects, Tools, or Controls-Mostly this job requires using your hands to handle, control, or feel objects, tools or controls
Exposed to Contaminants-Mostly this job require working exposed to contaminants (such as pollutants, gases, dust or odors)
Spend Time Bending or Twisting the Body-Mostlt this job require bending or twisting your body
Time Pressure-This job require the worker to meet strict deadlines
Contact With Others-This job require the worker to be in contact with others (face-to-face, by telephone, or otherwise) in order to perform it?
Data base user interface and query software e.g. Aya Associates Comp-U-Floor
Computer aided design CAD software e.g. EasyCAD Iris 2D
Project management software e.g. Measure Square FloorEstimate Pro
Spreadsheet software e.g. Microsoft Excel
Office suite software e.g. Microsoft Office
Operating system software e.g. Microsoft operating system
Electronic mail software e.g. Microsoft Outlook
Presentation software e.g. Microsoft PowerPoint
Word processing software e.g. Microsoft Word
Customer relationship management CRM software e.g. Salesforce software
Adjustable widemouth pliers
Air compressors
Angle grinder e.g.Angle grinders
Articulating boom lift e.g.Articulating boom lifts
Power grinders e.g.Base grinders
Bench vises
Blow torch e.g.Blow torches
Levels e.g.Builders' levels
Floats e.g.Bull floats
Trowels e.g.Buttering trowels