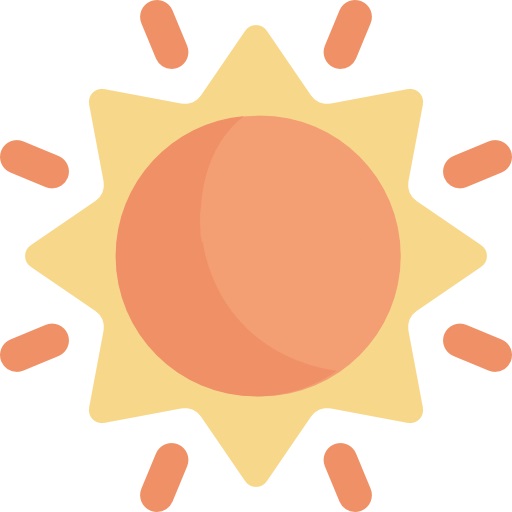 Bright Outlook
Yes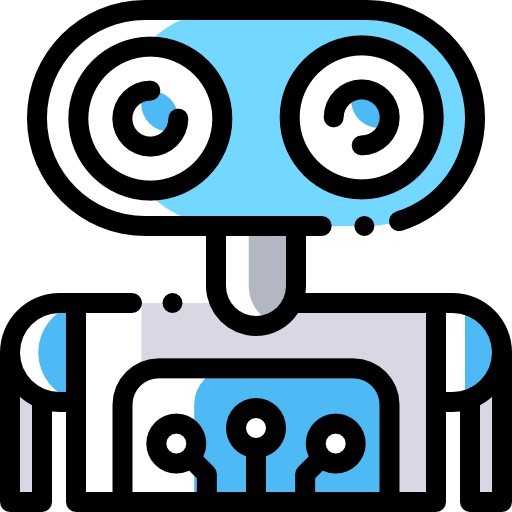 Automation Impact
High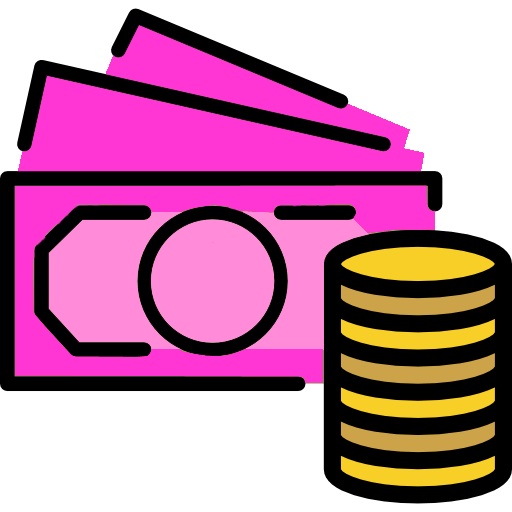 Salary Level
Above Average
| | |
| --- | --- |
| Title | Job Zone Two: Some Preparation Needed |
| Experience | Some previous work-related skill, knowledge, or experience is usually needed. For example, a teller would benefit from experience working directly with the public. |
| Education | These occupations usually require a high school diploma. |
| Job Training | Employees in these occupations need anywhere from a few months to one year of working with experienced employees. A recognized apprenticeship program may be associated with these occupations. |
| Examples | These occupations often involve using your knowledge and skills to help others. Examples include sheet metal workers, forest fire fighters, customer service representatives, physical therapist aides, salespersons (retail), and tellers. |
| SVP Range | (4.0 to 6.0) |
Majority (60.4) percent of respondents had : High School Diploma (or GED or High School Equivalence Certificate)
Some (24.1) percent of respondents had :Some College Courses
Some (6.99) percent of respondents had :Post-Secondary Certificate - awarded for training completed after high school (for example, in Personnel Services, Engineering-related Technologies, Vocational Home Economics, Construction Trades, Mechanics and Repairers, Precision Production Trades)
Interest Code : RC
Realistic-Realistic occupations frequently involve work activities that include practical, hands-on problems and solutions. They often deal with plants, animals, and real-world materials like wood, tools, and machinery. Many of the occupations require working outside, and do not involve a lot of paperwork or working closely with others.
Conventional-Conventional occupations frequently involve following set procedures and routines. These occupations can include working with data and details more than with ideas. Usually there is a clear line of authority to follow.
Control Precision-The ability to quickly and repeatedly adjust the controls of a machine or a vehicle to exact positions.
Multilimb Coordination-The ability to coordinate two or more limbs (for example, two arms, two legs, or one leg and one arm) while sitting, standing, or lying down. It does not involve performing the activities while the whole body is in motion.
Depth Perception-The ability to judge which of several objects is closer or farther away from you, or to judge the distance between you and an object.
Oral Expression-The ability to communicate information and ideas in speaking so others will understand.
Problem Sensitivity-The ability to tell when something is wrong or is likely to go wrong. It does not involve solving the problem, only recognizing there is a problem.
Reaction Time-The ability to quickly respond (with the hand, finger, or foot) to a signal (sound, light, picture) when it appears.
Dependability-Job requires being reliable, responsible, and dependable, and fulfilling obligations.
Stress Tolerance-Job requires accepting criticism and dealing calmly and effectively with high stress situations.
Self Control-Job requires maintaining composure, keeping emotions in check, controlling anger, and avoiding aggressive behavior, even in very difficult situations.
Attention to Detail-Job requires being careful about detail and thorough in completing work tasks.
Cooperation-Job requires being pleasant with others on the job and displaying a good-natured, cooperative attitude.
Concern for Others-Job requires being sensitive to others' needs and feelings and being understanding and helpful on the job.
Top 3 Values
Relationships-Occupations that satisfy this work value allow employees to provide service to others and work with co-workers in a friendly non-competitive environment. Corresponding needs are Co-workers, Moral Values and Social Service.
Support-Occupations that satisfy this work value offer supportive management that stands behind employees. Corresponding needs are Company Policies, Supervision: Human Relations and Supervision: Technical.
Working Conditions-Occupations that satisfy this work value offer job security and good working conditions. Corresponding needs are Activity, Compensation, Independence, Security, Variety and Working Conditions.
Operation and Control-Controlling operations of equipment or systems.
Operation Monitoring-Watching gauges, dials, or other indicators to make sure a machine is working properly.
Active Listening-Giving full attention to what other people are saying, taking time to understand the points being made, asking questions as appropriate, and not interrupting at inappropriate times.
Speaking-Talking to others to convey information effectively.
Monitoring-Monitoring/Assessing performance of yourself, other individuals, or organizations to make improvements or take corrective action.
Critical Thinking-Using logic and reasoning to identify the strengths and weaknesses of alternative solutions, conclusions or approaches to problems.
Transportation-Knowledge of principles and methods for moving people or goods by air, rail, sea, or road, including the relative costs and benefits.
Public Safety and Security-Knowledge of relevant equipment, policies, procedures, and strategies to promote effective local, state, or national security operations for the protection of people, data, property, and institutions.
Customer and Personal Service-Knowledge of principles and processes for providing customer and personal services. This includes customer needs assessment, meeting quality standards for services, and evaluation of customer satisfaction.
English Language-Knowledge of the structure and content of the English language including the meaning and spelling of words, rules of composition, and grammar.
Telecommunications-Knowledge of transmission, broadcasting, switching, control, and operation of telecommunications systems.
Education and Training-Knowledge of principles and methods for curriculum and training design, teaching and instruction for individuals and groups, and the measurement of training effects.
Operate controls to open and close transit vehicle doors.
Drive and control rail-guided public transportation, such as subways, elevated trains, and electric-powered streetcars, trams, or trolleys, to transport passengers.
Monitor lights indicating obstructions or other trains ahead and watch for car and truck traffic at crossings to stay alert to potential hazards.
Direct emergency evacuation procedures.
Regulate vehicle speed and the time spent at each stop to maintain schedules.
Report delays, mechanical problems, and emergencies to supervisors or dispatchers, using radios.
Make announcements to passengers, such as notifications of upcoming stops or schedule delays.
Complete reports, including shift summaries and incident or accident reports.
Greet passengers, provide information, and answer questions concerning fares, schedules, transfers, and routings.
Collect fares from passengers, and issue change and transfers.
Getting Information-Observing, receiving, and otherwise obtaining information from all relevant sources.
Operating Vehicles, Mechanized Devices, or Equipment-Running, maneuvering, navigating, or driving vehicles or mechanized equipment, such as forklifts, passenger vehicles, aircraft, or water craft.
Identifying Objects, Actions, and Events-Identifying information by categorizing, estimating, recognizing differences or similarities, and detecting changes in circumstances or events.
Communicating with Supervisors, Peers, or Subordinates-Providing information to supervisors, co-workers, and subordinates by telephone, in written form, e-mail, or in person.
Inspecting Equipment, Structures, or Material-Inspecting equipment, structures, or materials to identify the cause of errors or other problems or defects.
Monitor Processes, Materials, or Surroundings-Monitoring and reviewing information from materials, events, or the environment, to detect or assess problems.
In an Enclosed Vehicle or Equipment-Mostly this job require working in a closed vehicle or equipment (e.g., car)
Spend Time Using Your Hands to Handle, Control, or Feel Objects, Tools, or Controls-Mostly this job requires using your hands to handle, control, or feel objects, tools or controls
Contact With Others-This job require the worker to be in contact with others (face-to-face, by telephone, or otherwise) in order to perform it?
Importance of Being Exact or Accurate-Required to be very exact or highly accurate in performing this job
Deal With Unpleasant or Angry People-Frequently the worker have to deal with unpleasant, angry, or discourteous individuals as part of the job requirements
Spend Time Making Repetitive Motions-Mostly this job require making repetitive motions
Consequence of Error-Results are serious usually be if the worker made a mistake that was not readily correctable
Frequency of Decision Making-The worker is required to make decisions that affect other people, the financial resources, and/or the image and reputation of the organization
Intercom systems e.g.Customer-to-operator two-way communication systems
Train braking systems e.g.Deadman pedals
Diesel passenger locomotives e.g.Diesel powered train engines
Door openers e.g.Door opening controls
Electric passenger locomotives e.g.Electric train engines
Public address systems e.g.In-train public address systems
Fire extinguishers e.g.Multipurpose fire extinguishers
Two way radios e.g.Portable two way radios
Train defrosting or defogging systems e.g.Railcar defrosting systems
Streetcars or tramway cars e.g.Streetcars
Job Family
Sub Family
Industries
Cluster
For more details on career clusters, refer here
Pathway