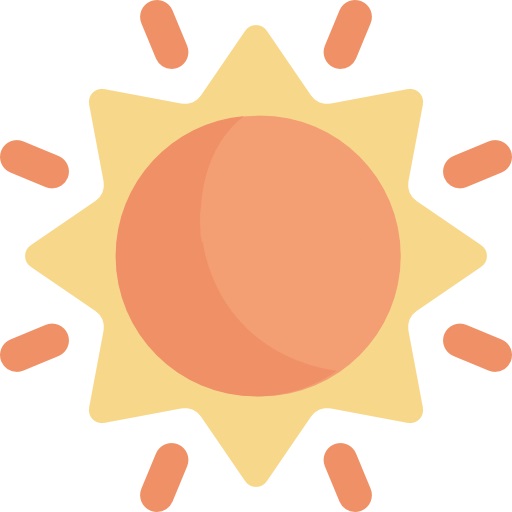 Bright Outlook
Yes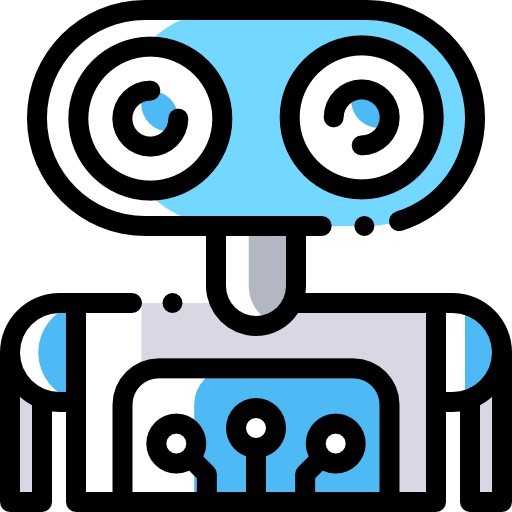 Automation Impact
High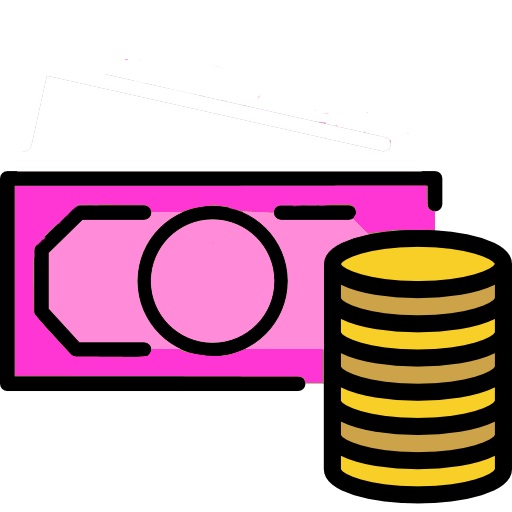 Salary Level
Below Average
| | |
| --- | --- |
| Title | Job Zone One: Little or No Preparation Needed |
| Experience | Little or no previous work-related skill, knowledge, or experience is needed for these occupations. For example, a person can become a waiter or waitress even if he/she has never worked before. |
| Education | Some of these occupations may require a high school diploma or GED certificate. |
| Job Training | Employees in these occupations need anywhere from a few days to a few months of training. Usually, an experienced worker could show you how to do the job. |
| Examples | These occupations involve following instructions and helping others. Examples include taxi drivers, amusement and recreation attendants, counter and rental clerks, construction laborers, continuous mining machine operators, and waiters/waitresses. |
| SVP Range | (Below 4.0) |
Majority (40.44) percent of respondents had : High School Diploma (or GED or High School Equivalence Certificate)
Some (37.08) percent of respondents had :Less than a High School Diploma
Some (22.13) percent of respondents had :Post-Secondary Certificate - awarded for training completed after high school (for example, in Personnel Services, Engineering-related Technologies, Vocational Home Economics, Construction Trades, Mechanics and Repairers, Precision Production Trades)
Interest Code : R
Realistic-Realistic occupations frequently involve work activities that include practical, hands-on problems and solutions. They often deal with plants, animals, and real-world materials like wood, tools, and machinery. Many of the occupations require working outside, and do not involve a lot of paperwork or working closely with others.
Manual Dexterity-The ability to quickly move your hand, your hand together with your arm, or your two hands to grasp, manipulate, or assemble objects.
Control Precision-The ability to quickly and repeatedly adjust the controls of a machine or a vehicle to exact positions.
Oral Comprehension-The ability to listen to and understand information and ideas presented through spoken words and sentences.
Problem Sensitivity-The ability to tell when something is wrong or is likely to go wrong. It does not involve solving the problem, only recognizing there is a problem.
Flexibility of Closure-The ability to identify or detect a known pattern (a figure, object, word, or sound) that is hidden in other distracting material.
Arm-Hand Steadiness-The ability to keep your hand and arm steady while moving your arm or while holding your arm and hand in one position.
Dependability-Job requires being reliable, responsible, and dependable, and fulfilling obligations.
Integrity-Job requires being honest and ethical.
Attention to Detail-Job requires being careful about detail and thorough in completing work tasks.
Independence-Job requires developing one's own ways of doing things, guiding oneself with little or no supervision, and depending on oneself to get things done.
Cooperation-Job requires being pleasant with others on the job and displaying a good-natured, cooperative attitude.
Self Control-Job requires maintaining composure, keeping emotions in check, controlling anger, and avoiding aggressive behavior, even in very difficult situations.
Top 3 Values
Relationships-Occupations that satisfy this work value allow employees to provide service to others and work with co-workers in a friendly non-competitive environment. Corresponding needs are Co-workers, Moral Values and Social Service.
Support-Occupations that satisfy this work value offer supportive management that stands behind employees. Corresponding needs are Company Policies, Supervision: Human Relations and Supervision: Technical.
Independence-Occupations that satisfy this work value allow employees to work on their own and make decisions. Corresponding needs are Creativity, Responsibility and Autonomy.
Operation and Control-Controlling operations of equipment or systems.
Operation Monitoring-Watching gauges, dials, or other indicators to make sure a machine is working properly.
Critical Thinking-Using logic and reasoning to identify the strengths and weaknesses of alternative solutions, conclusions or approaches to problems.
Active Listening-Giving full attention to what other people are saying, taking time to understand the points being made, asking questions as appropriate, and not interrupting at inappropriate times.
Equipment Maintenance-Performing routine maintenance on equipment and determining when and what kind of maintenance is needed.
Troubleshooting-Determining causes of operating errors and deciding what to do about it.
Customer and Personal Service-Knowledge of principles and processes for providing customer and personal services. This includes customer needs assessment, meeting quality standards for services, and evaluation of customer satisfaction.
Transportation-Knowledge of principles and methods for moving people or goods by air, rail, sea, or road, including the relative costs and benefits.
Mechanical-Knowledge of machines and tools, including their designs, uses, repair, and maintenance.
English Language-Knowledge of the structure and content of the English language including the meaning and spelling of words, rules of composition, and grammar.
Public Safety and Security-Knowledge of relevant equipment, policies, procedures, and strategies to promote effective local, state, or national security operations for the protection of people, data, property, and institutions.
Mathematics-Knowledge of arithmetic, algebra, geometry, calculus, statistics, and their applications.
Communicate with supervisors and other workers, using equipment such as wireless phones, pagers, or radio telephones.
Drive trucks to transport crews, materials, and equipment.
Inspect manholes to locate sewer line stoppages.
Operate sewer cleaning equipment, including power rodders, high-velocity water jets, sewer flushers, bucket machines, wayne balls, and vac-alls.
Prepare and keep records of actions taken, including maintenance and repair work.
Clean and repair septic tanks, sewer lines, or related structures such as manholes, culverts, and catch basins.
Measure excavation sites, using plumbers' snakes, tapelines, or lengths of cutting heads within sewers, and mark areas for digging.
Service, adjust, and make minor repairs to equipment, machines, and attachments.
Clean and disinfect domestic basements and other areas flooded by sewer stoppages.
Locate problems, using specially designed equipment, and mark where digging must occur to reach damaged tanks or pipes.
Operating Vehicles, Mechanized Devices, or Equipment-Running, maneuvering, navigating, or driving vehicles or mechanized equipment, such as forklifts, passenger vehicles, aircraft, or water craft.
Getting Information-Observing, receiving, and otherwise obtaining information from all relevant sources.
Performing General Physical Activities-Performing physical activities that require considerable use of your arms and legs and moving your whole body, such as climbing, lifting, balancing, walking, stooping, and handling of materials.
Making Decisions and Solving Problems-Analyzing information and evaluating results to choose the best solution and solve problems.
Communicating with Supervisors, Peers, or Subordinates-Providing information to supervisors, co-workers, and subordinates by telephone, in written form, e-mail, or in person.
Documenting/Recording Information-Entering, transcribing, recording, storing, or maintaining information in written or electronic/magnetic form.
Face-to-Face Discussions-Mostly you have to have face-to-face discussions with individuals or teams in this job?
Contact With Others-This job require the worker to be in contact with others (face-to-face, by telephone, or otherwise) in order to perform it?
Outdoors, Exposed to Weather-Mostly this job require working outdoors, exposed to all weather conditions
Wear Common Protective or Safety Equipment such as Safety Shoes, Glasses, Gloves, Hearing Protection, Hard Hats, or Life Jackets-Requires wearing common protective or safety equipment such as safety shoes, glasses, gloves, hard hats or life jackets
Exposed to Contaminants-Mostly this job require working exposed to contaminants (such as pollutants, gases, dust or odors)
Telephone-Mostly you have telephone conversations in this job
Very Hot or Cold Temperatures-Mostly this job require working in very hot (above 90 F degrees) or very cold (below 32 F degrees) temperatures
Spend Time Using Your Hands to Handle, Control, or Feel Objects, Tools, or Controls-Mostly this job requires using your hands to handle, control, or feel objects, tools or controls
Data base user interface and query software e.g. Data entry software
Accounting software e.g. Intuit QuickBooks
Route navigation software e.g. Route mapping software
Internet browser software e.g. Web browser software
Word processing software
Calendar and scheduling software e.g. Work scheduling software
Pneumatic hammer e.g.Air hammers
Tampers e.g.Air tampers
Earthmoving buckets or its parts or accessories e.g.Bucket machines
Caulking guns e.g.Caulk dispensing tools
Claw hammer e.g.Claw hammers
Shovels e.g.Dirt shovels
Pipe wrenches e.g.End pipe wrenches
Global positioning system GPS receiver e.g.Global positioning system GPS receivers
Drain or pipe cleaning equipment e.g.High velocity water jetters
Water pumps e.g.Liquid pumps