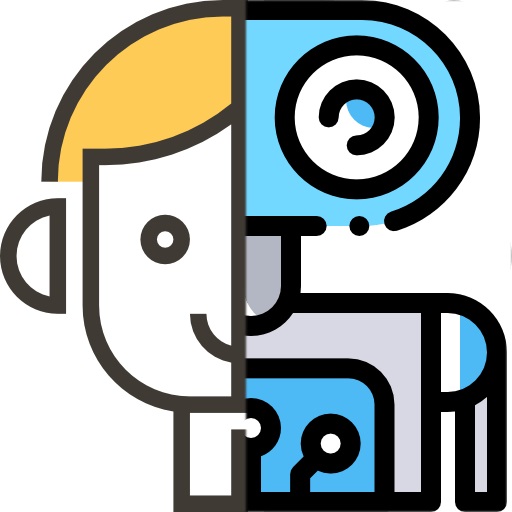 Automation Impact
Medium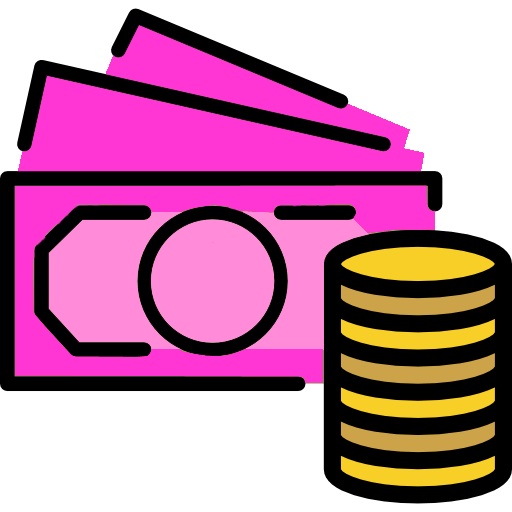 Salary Level
Much Above Average
| | |
| --- | --- |
| Title | Job Zone Five: Extensive Preparation Needed |
| Experience | Extensive skill, knowledge, and experience are needed for these occupations. Many require more than five years of experience. For example, surgeons must complete four years of college and an additional five to seven years of specialized medical training to be able to do their job. |
| Education | Most of these occupations require graduate school. For example, they may require a master's degree, and some require a Ph.D., M.D., or J.D. (law degree). |
| Job Training | Employees may need some on-the-job training, but most of these occupations assume that the person will already have the required skills, knowledge, work-related experience, and/or training. |
| Examples | These occupations often involve coordinating, training, supervising, or managing the activities of others to accomplish goals. Very advanced communication and organizational skills are required. Examples include librarians, lawyers, aerospace engineers, wildlife biologists, school psychologists, surgeons, treasurers, and controllers. |
| SVP Range | (8.0 and above) |
Majority (35.71) percent of respondents had : Master's Degree
Some (25) percent of respondents had :Doctoral Degree
Some (21.43) percent of respondents had :Bachelor's Degree
Interest Code : RI
Realistic-Realistic occupations frequently involve work activities that include practical, hands-on problems and solutions. They often deal with plants, animals, and real-world materials like wood, tools, and machinery. Many of the occupations require working outside, and do not involve a lot of paperwork or working closely with others.
Investigative-Investigative occupations frequently involve working with ideas, and require an extensive amount of thinking. These occupations can involve searching for facts and figuring out problems mentally.
Written Comprehension-The ability to read and understand information and ideas presented in writing.
Oral Expression-The ability to communicate information and ideas in speaking so others will understand.
Problem Sensitivity-The ability to tell when something is wrong or is likely to go wrong. It does not involve solving the problem, only recognizing there is a problem.
Deductive Reasoning-The ability to apply general rules to specific problems to produce answers that make sense.
Inductive Reasoning-The ability to combine pieces of information to form general rules or conclusions (includes finding a relationship among seemingly unrelated events).
Information Ordering-The ability to arrange things or actions in a certain order or pattern according to a specific rule or set of rules (e.g., patterns of numbers, letters, words, pictures, mathematical operations).
Analytical Thinking-Job requires analyzing information and using logic to address work-related issues and problems.
Attention to Detail-Job requires being careful about detail and thorough in completing work tasks.
Integrity-Job requires being honest and ethical.
Dependability-Job requires being reliable, responsible, and dependable, and fulfilling obligations.
Initiative-Job requires a willingness to take on responsibilities and challenges.
Achievement/Effort-Job requires establishing and maintaining personally challenging achievement goals and exerting effort toward mastering tasks.
Top 3 Values
Achievement-Occupations that satisfy this work value are results oriented and allow employees to use their strongest abilities, giving them a feeling of accomplishment. Corresponding needs are Ability Utilization and Achievement.
Recognition-Occupations that satisfy this work value offer advancement, potential for leadership, and are often considered prestigious. Corresponding needs are Advancement, Authority, Recognition and Social Status.
Independence-Occupations that satisfy this work value allow employees to work on their own and make decisions. Corresponding needs are Creativity, Responsibility and Autonomy.
Reading Comprehension-Understanding written sentences and paragraphs in work related documents.
Science-Using scientific rules and methods to solve problems.
Critical Thinking-Using logic and reasoning to identify the strengths and weaknesses of alternative solutions, conclusions or approaches to problems.
Writing-Communicating effectively in writing as appropriate for the needs of the audience.
Speaking-Talking to others to convey information effectively.
Mathematics-Using mathematics to solve problems.
Geography-Knowledge of principles and methods for describing the features of land, sea, and air masses, including their physical characteristics, locations, interrelationships, and distribution of plant, animal, and human life.
Mathematics-Knowledge of arithmetic, algebra, geometry, calculus, statistics, and their applications.
English Language-Knowledge of the structure and content of the English language including the meaning and spelling of words, rules of composition, and grammar.
Computers and Electronics-Knowledge of circuit boards, processors, chips, electronic equipment, and computer hardware and software, including applications and programming.
Physics-Knowledge and prediction of physical principles, laws, their interrelationships, and applications to understanding fluid, material, and atmospheric dynamics, and mechanical, electrical, atomic and sub- atomic structures and processes.
Education and Training-Knowledge of principles and methods for curriculum and training design, teaching and instruction for individuals and groups, and the measurement of training effects.
Manage or analyze data obtained from remote sensing systems to obtain meaningful results.
Analyze data acquired from aircraft, satellites, or ground-based platforms, using statistical analysis software, image analysis software, or Geographic Information Systems (GIS).
Process aerial or satellite imagery to create products such as land cover maps.
Design or implement strategies for collection, analysis, or display of geographic data.
Integrate other geospatial data sources into projects.
Discuss project goals, equipment requirements, or methodologies with colleagues or team members.
Develop or build databases for remote sensing or related geospatial project information.
Collect supporting data, such as climatic or field survey data, to corroborate remote sensing data analyses.
Prepare or deliver reports or presentations of geospatial project information.
Participate in fieldwork.
Interacting With Computers-Using computers and computer systems (including hardware and software) to program, write software, set up functions, enter data, or process information.
Processing Information-Compiling, coding, categorizing, calculating, tabulating, auditing, or verifying information or data.
Updating and Using Relevant Knowledge-Keeping up-to-date technically and applying new knowledge to your job.
Getting Information-Observing, receiving, and otherwise obtaining information from all relevant sources.
Analyzing Data or Information-Identifying the underlying principles, reasons, or facts of information by breaking down information or data into separate parts.
Documenting/Recording Information-Entering, transcribing, recording, storing, or maintaining information in written or electronic/magnetic form.
Electronic Mail-Mostly you use electronic mail in this job
Indoors, Environmentally Controlled-Mostly this job require working indoors in environmentally controlled conditions
Spend Time Sitting-Mostly this job requires sitting
Telephone-Mostly you have telephone conversations in this job
Face-to-Face Discussions-Mostly you have to have face-to-face discussions with individuals or teams in this job?
Importance of Being Exact or Accurate-Required to be very exact or highly accurate in performing this job
Freedom to Make Decisions-The job offers decision making freedom without supervision
Work With Work Group or Team-Important to work with others in a group or team in this job
Map creation software e.g. BAE Systems SOCET GXP
Development environment software e.g. C
Object or component oriented development software e.g. C++
Map creation software e.g. ESRI ArcGIS software
Graphics or photo imaging software e.g. Image processing software
Development environment software e.g. Interface definition language IDL
Map creation software e.g. Leica Geosystems ERDAS IMAGINE
Operating system software e.g. Linux
Spreadsheet software e.g. Microsoft Excel
Office suite software e.g. Microsoft Office
Aerial cameras e.g.Airborne imaging systems
Desktop computers
Radarbased surveillance systems e.g.Doppler Rayleigh laser imaging ranging and detecting LIDAR systems
Spectrographs e.g.Hyperspectral imaging equipment
Mainframe computers
Infrared spectrometers e.g.Multispectral imaging equipment
Personal computers
Aerial cameras e.g.Spaceborne imaging systems
Spectrographs e.g.Spectral imaging systems
Radarbased surveillance systems e.g.Synthetic aperture radar SAR