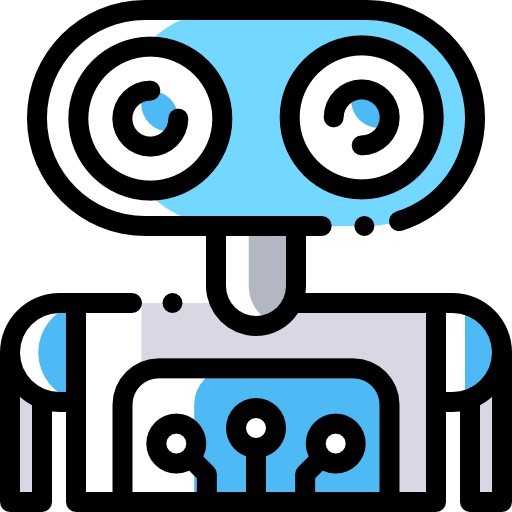 Automation Impact
High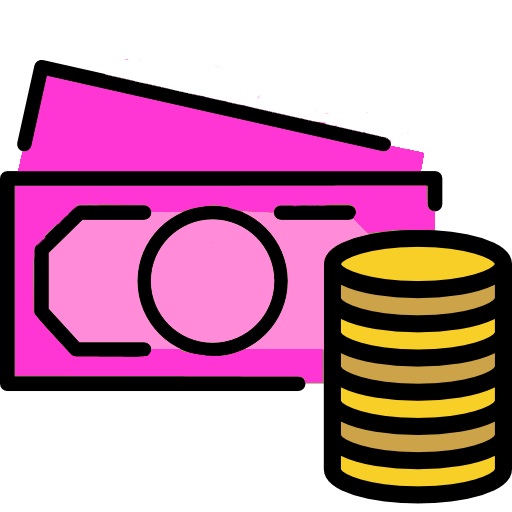 Salary Level
Average
| | |
| --- | --- |
| Title | Job Zone Three: Medium Preparation Needed |
| Experience | Previous work-related skill, knowledge, or experience is required for these occupations. For example, an electrician must have completed three or four years of apprenticeship or several years of vocational training, and often must have passed a licensing exam, in order to perform the job. |
| Education | Most occupations in this zone require training in vocational schools, related on-the-job experience, or an associate's degree. |
| Job Training | Employees in these occupations usually need one or two years of training involving both on-the-job experience and informal training with experienced workers. A recognized apprenticeship program may be associated with these occupations. |
| Examples | These occupations usually involve using communication and organizational skills to coordinate, supervise, manage, or train others to accomplish goals. Examples include food service managers, electricians, agricultural technicians, legal secretaries, interviewers, and insurance sales agents. |
| SVP Range | (6.0 to 7.0) |
Majority (36.72) percent of respondents had : High School Diploma (or GED or High School Equivalence Certificate)
Some (19.25) percent of respondents had :Associate's Degree (or other 2-year degree)
Some (16.23) percent of respondents had :Some College Courses
Interest Code : RC
Realistic-Realistic occupations frequently involve work activities that include practical, hands-on problems and solutions. They often deal with plants, animals, and real-world materials like wood, tools, and machinery. Many of the occupations require working outside, and do not involve a lot of paperwork or working closely with others.
Conventional-Conventional occupations frequently involve following set procedures and routines. These occupations can include working with data and details more than with ideas. Usually there is a clear line of authority to follow.
Problem Sensitivity-The ability to tell when something is wrong or is likely to go wrong. It does not involve solving the problem, only recognizing there is a problem.
Near Vision-The ability to see details at close range (within a few feet of the observer).
Deductive Reasoning-The ability to apply general rules to specific problems to produce answers that make sense.
Finger Dexterity-The ability to make precisely coordinated movements of the fingers of one or both hands to grasp, manipulate, or assemble very small objects.
Oral Comprehension-The ability to listen to and understand information and ideas presented through spoken words and sentences.
Information Ordering-The ability to arrange things or actions in a certain order or pattern according to a specific rule or set of rules (e.g., patterns of numbers, letters, words, pictures, mathematical operations).
Attention to Detail-Job requires being careful about detail and thorough in completing work tasks.
Dependability-Job requires being reliable, responsible, and dependable, and fulfilling obligations.
Integrity-Job requires being honest and ethical.
Stress Tolerance-Job requires accepting criticism and dealing calmly and effectively with high stress situations.
Analytical Thinking-Job requires analyzing information and using logic to address work-related issues and problems.
Initiative-Job requires a willingness to take on responsibilities and challenges.
Top 3 Values
Achievement-Occupations that satisfy this work value are results oriented and allow employees to use their strongest abilities, giving them a feeling of accomplishment. Corresponding needs are Ability Utilization and Achievement.
Support-Occupations that satisfy this work value offer supportive management that stands behind employees. Corresponding needs are Company Policies, Supervision: Human Relations and Supervision: Technical.
Working Conditions-Occupations that satisfy this work value offer job security and good working conditions. Corresponding needs are Activity, Compensation, Independence, Security, Variety and Working Conditions.
Equipment Maintenance-Performing routine maintenance on equipment and determining when and what kind of maintenance is needed.
Repairing-Repairing machines or systems using the needed tools.
Active Listening-Giving full attention to what other people are saying, taking time to understand the points being made, asking questions as appropriate, and not interrupting at inappropriate times.
Critical Thinking-Using logic and reasoning to identify the strengths and weaknesses of alternative solutions, conclusions or approaches to problems.
Installation-Installing equipment, machines, wiring, or programs to meet specifications.
Troubleshooting-Determining causes of operating errors and deciding what to do about it.
Telecommunications-Knowledge of transmission, broadcasting, switching, control, and operation of telecommunications systems.
Computers and Electronics-Knowledge of circuit boards, processors, chips, electronic equipment, and computer hardware and software, including applications and programming.
Engineering and Technology-Knowledge of the practical application of engineering science and technology. This includes applying principles, techniques, procedures, and equipment to the design and production of various goods and services.
Mechanical-Knowledge of machines and tools, including their designs, uses, repair, and maintenance.
English Language-Knowledge of the structure and content of the English language including the meaning and spelling of words, rules of composition, and grammar.
Clerical-Knowledge of administrative and clerical procedures and systems such as word processing, managing files and records, stenography and transcription, designing forms, and other office procedures and terminology.
Climb communication towers to install, replace, or repair antennas or auxiliary equipment used to transmit and receive radio waves.
Perform maintenance or repair work on existing tower equipment, using hand or power tools.
Read work orders, blueprints, plans, datasheets or site drawings to determine work to be done.
Inspect completed work to ensure all hardware is tight, antennas are level, hangers are properly fastened, proper support is in place, or adequate weather proofing has been installed.
Bolt equipment into place, using hand or power tools.
Test operation of tower transmission components, using sweep testing tools or software.
Lift equipment into position, using cranes and rigging tools or equipment, such as gin poles.
Run appropriate power, ground, or coaxial cables.
Climb towers to access components, using safety equipment, such as full-body harnesses.
Install, connect, or test underground or aboveground grounding systems.
Getting Information-Observing, receiving, and otherwise obtaining information from all relevant sources.
Inspecting Equipment, Structures, or Material-Inspecting equipment, structures, or materials to identify the cause of errors or other problems or defects.
Repairing and Maintaining Electronic Equipment-Servicing, repairing, calibrating, regulating, fine-tuning, or testing machines, devices, and equipment that operate primarily on the basis of electrical or electronic (not mechanical) principles.
Monitor Processes, Materials, or Surroundings-Monitoring and reviewing information from materials, events, or the environment, to detect or assess problems.
Identifying Objects, Actions, and Events-Identifying information by categorizing, estimating, recognizing differences or similarities, and detecting changes in circumstances or events.
Interacting With Computers-Using computers and computer systems (including hardware and software) to program, write software, set up functions, enter data, or process information.
Importance of Being Exact or Accurate-Required to be very exact or highly accurate in performing this job
Face-to-Face Discussions-Mostly you have to have face-to-face discussions with individuals or teams in this job?
Freedom to Make Decisions-The job offers decision making freedom without supervision
Structured versus Unstructured Work-Job is structured for the worker, rather than allowing the worker to determine tasks, priorities, and goals
Deal With External Customers-Important to work with external customers or the public in this job
Electronic Mail-Mostly you use electronic mail in this job
Spend Time Using Your Hands to Handle, Control, or Feel Objects, Tools, or Controls-Mostly this job requires using your hands to handle, control, or feel objects, tools or controls
Work With Work Group or Team-Important to work with others in a group or team in this job
Analytical or scientific software e.g. AERONET calculator
Map creation software e.g. Caliper Maptitude
Facilities management software e.g. Maintenance documentation software
Spreadsheet software e.g. Microsoft Excel
Electronic mail software e.g. Microsoft Outlook
Presentation software e.g. Microsoft PowerPoint
Project management software e.g. Microsoft Project
Operating system software e.g. Microsoft Windows
Word processing software e.g. Microsoft Word
Analytical or scientific software e.g. Sweep analysis software
Electrician kits e.g.Alignment tools
Tinners snips e.g.All-purpose snips
Frequency analyzers e.g.Antenna analyzers
Socket sets e.g.Antenna socket sets
Backhoes
Ball peen hammer e.g.Ball peen hammers
Articulating boom lift e.g.Bucket trucks
Soldering iron e.g.Butane soldering irons
Wire or cable cutter e.g.Cable cutters
Electrical power sensors e.g.Cable locators