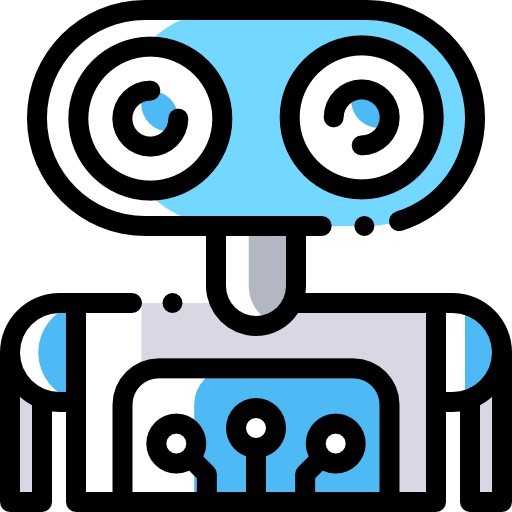 Automation Impact
High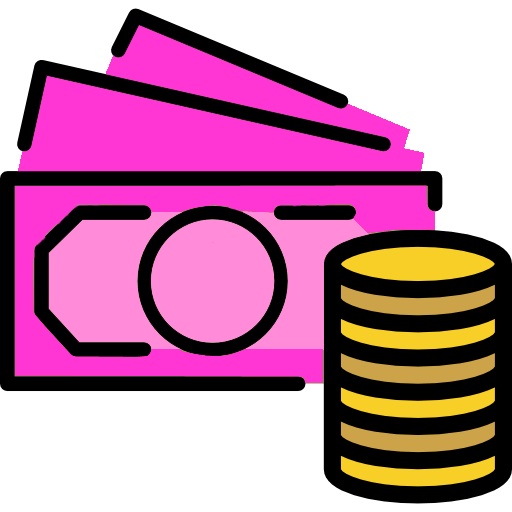 Salary Level
Much Above Average
| | |
| --- | --- |
| Title | Job Zone Three: Medium Preparation Needed |
| Experience | Previous work-related skill, knowledge, or experience is required for these occupations. For example, an electrician must have completed three or four years of apprenticeship or several years of vocational training, and often must have passed a licensing exam, in order to perform the job. |
| Education | Most occupations in this zone require training in vocational schools, related on-the-job experience, or an associate's degree. |
| Job Training | Employees in these occupations usually need one or two years of training involving both on-the-job experience and informal training with experienced workers. A recognized apprenticeship program may be associated with these occupations. |
| Examples | These occupations usually involve using communication and organizational skills to coordinate, supervise, manage, or train others to accomplish goals. Examples include food service managers, electricians, agricultural technicians, legal secretaries, interviewers, and insurance sales agents. |
| SVP Range | (6.0 to 7.0) |
Majority (51.92) percent of respondents had : High School Diploma (or GED or High School Equivalence Certificate)
Some (17.87) percent of respondents had :Post-Secondary Certificate - awarded for training completed after high school (for example, in Personnel Services, Engineering-related Technologies, Vocational Home Economics, Construction Trades, Mechanics and Repairers, Precision Production Trades)
Some (15.47) percent of respondents had :Some College Courses
Interest Code : RIC
Realistic-Realistic occupations frequently involve work activities that include practical, hands-on problems and solutions. They often deal with plants, animals, and real-world materials like wood, tools, and machinery. Many of the occupations require working outside, and do not involve a lot of paperwork or working closely with others.
Investigative-Investigative occupations frequently involve working with ideas, and require an extensive amount of thinking. These occupations can involve searching for facts and figuring out problems mentally.
Conventional-Conventional occupations frequently involve following set procedures and routines. These occupations can include working with data and details more than with ideas. Usually there is a clear line of authority to follow.
Oral Comprehension-The ability to listen to and understand information and ideas presented through spoken words and sentences.
Oral Expression-The ability to communicate information and ideas in speaking so others will understand.
Problem Sensitivity-The ability to tell when something is wrong or is likely to go wrong. It does not involve solving the problem, only recognizing there is a problem.
Written Comprehension-The ability to read and understand information and ideas presented in writing.
Inductive Reasoning-The ability to combine pieces of information to form general rules or conclusions (includes finding a relationship among seemingly unrelated events).
Near Vision-The ability to see details at close range (within a few feet of the observer).
Dependability-Job requires being reliable, responsible, and dependable, and fulfilling obligations.
Attention to Detail-Job requires being careful about detail and thorough in completing work tasks.
Stress Tolerance-Job requires accepting criticism and dealing calmly and effectively with high stress situations.
Self Control-Job requires maintaining composure, keeping emotions in check, controlling anger, and avoiding aggressive behavior, even in very difficult situations.
Integrity-Job requires being honest and ethical.
Persistence-Job requires persistence in the face of obstacles.
Top 3 Values
Support-Occupations that satisfy this work value offer supportive management that stands behind employees. Corresponding needs are Company Policies, Supervision: Human Relations and Supervision: Technical.
Independence-Occupations that satisfy this work value allow employees to work on their own and make decisions. Corresponding needs are Creativity, Responsibility and Autonomy.
Working Conditions-Occupations that satisfy this work value offer job security and good working conditions. Corresponding needs are Activity, Compensation, Independence, Security, Variety and Working Conditions.
Active Listening-Giving full attention to what other people are saying, taking time to understand the points being made, asking questions as appropriate, and not interrupting at inappropriate times.
Critical Thinking-Using logic and reasoning to identify the strengths and weaknesses of alternative solutions, conclusions or approaches to problems.
Monitoring-Monitoring/Assessing performance of yourself, other individuals, or organizations to make improvements or take corrective action.
Reading Comprehension-Understanding written sentences and paragraphs in work related documents.
Speaking-Talking to others to convey information effectively.
Complex Problem Solving-Identifying complex problems and reviewing related information to develop and evaluate options and implement solutions.
Public Safety and Security-Knowledge of relevant equipment, policies, procedures, and strategies to promote effective local, state, or national security operations for the protection of people, data, property, and institutions.
English Language-Knowledge of the structure and content of the English language including the meaning and spelling of words, rules of composition, and grammar.
Engineering and Technology-Knowledge of the practical application of engineering science and technology. This includes applying principles, techniques, procedures, and equipment to the design and production of various goods and services.
Computers and Electronics-Knowledge of circuit boards, processors, chips, electronic equipment, and computer hardware and software, including applications and programming.
Mechanical-Knowledge of machines and tools, including their designs, uses, repair, and maintenance.
Telecommunications-Knowledge of transmission, broadcasting, switching, control, and operation of telecommunications systems.
Respond to emergencies, such as transformer or transmission line failures, and route current around affected areas.
Prepare switching orders that will isolate work areas without causing power outages, referring to drawings of power systems.
Control, monitor, or operate equipment that regulates or distributes electricity or steam, using data obtained from instruments or computers.
Direct personnel engaged in controlling or operating distribution equipment or machinery, such as instructing control room operators to start boilers or generators.
Coordinate with engineers, planners, field personnel, or other utility workers to provide information such as clearances, switching orders, or distribution process changes.
Distribute or regulate the flow of power between entities, such as generating stations, substations, distribution lines, or users, keeping track of the status of circuits or connections.
Monitor and record switchboard or control board readings to ensure that electrical or steam distribution equipment is operating properly.
Inspect equipment to ensure that specifications are met or to detect any defects.
Record and compile operational data, such as chart or meter readings, power demands, or usage and operating times, using transmission system maps.
Manipulate controls to adjust or activate power distribution equipment or machines.
Getting Information-Observing, receiving, and otherwise obtaining information from all relevant sources.
Making Decisions and Solving Problems-Analyzing information and evaluating results to choose the best solution and solve problems.
Monitor Processes, Materials, or Surroundings-Monitoring and reviewing information from materials, events, or the environment, to detect or assess problems.
Identifying Objects, Actions, and Events-Identifying information by categorizing, estimating, recognizing differences or similarities, and detecting changes in circumstances or events.
Inspecting Equipment, Structures, or Material-Inspecting equipment, structures, or materials to identify the cause of errors or other problems or defects.
Interacting With Computers-Using computers and computer systems (including hardware and software) to program, write software, set up functions, enter data, or process information.
Telephone-Mostly you have telephone conversations in this job
Electronic Mail-Mostly you use electronic mail in this job
Face-to-Face Discussions-Mostly you have to have face-to-face discussions with individuals or teams in this job?
Consequence of Error-Results are serious usually be if the worker made a mistake that was not readily correctable
Freedom to Make Decisions-The job offers decision making freedom without supervision
Responsible for Others' Health and Safety-Responsibility is there for the health and safety of others in this job
Impact of Decisions on Co-workers or Company Results-The decisions an employee makes impact the results of co-workers, clients or the company
Importance of Being Exact or Accurate-Required to be very exact or highly accurate in performing this job
Industrial control software e.g. ABB MicroSCADA Pro DMS
Map creation software e.g. Geographic information system GIS software
Data base user interface and query software e.g. Microsoft Access
Spreadsheet software e.g. Microsoft Excel
Presentation software e.g. Microsoft PowerPoint
Industrial control software e.g. Milsoft DisSPatch
Electrical control panels for generators e.g.Integrated power system switchboards
Mainframe computers
Electrical control panels for generators e.g.Multi-metering switchboards
Distribution or control board fixtures e.g.Panelboard switches
Distribution or control board fixtures e.g.Panelboards