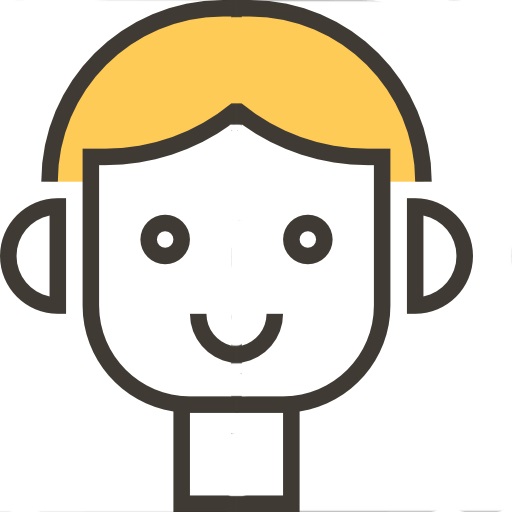 Automation Impact
Low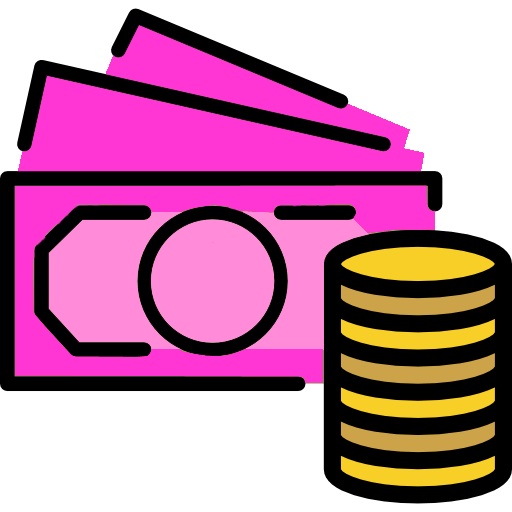 Salary Level
Much Above Average
| | |
| --- | --- |
| Title | Job Zone Five: Extensive Preparation Needed |
| Experience | Extensive skill, knowledge, and experience are needed for these occupations. Many require more than five years of experience. For example, surgeons must complete four years of college and an additional five to seven years of specialized medical training to be able to do their job. |
| Education | Most of these occupations require graduate school. For example, they may require a master's degree, and some require a Ph.D., M.D., or J.D. (law degree). |
| Job Training | Employees may need some on-the-job training, but most of these occupations assume that the person will already have the required skills, knowledge, work-related experience, and/or training. |
| Examples | These occupations often involve coordinating, training, supervising, or managing the activities of others to accomplish goals. Very advanced communication and organizational skills are required. Examples include librarians, lawyers, aerospace engineers, wildlife biologists, school psychologists, surgeons, treasurers, and controllers. |
| SVP Range | (8.0 and above) |
Majority (37.54) percent of respondents had : First Professional Degree - awarded for completion of a program that: requires at least 2 years of college work before entrance into the program, includes a total of at least 6 academic years of work to complete, and provides all remaining academic requirements to begin practice in a profession
Some (36.83) percent of respondents had :Doctoral Degree
Some (11.3) percent of respondents had :Post-Baccalaureate Certificate - awarded for completion of an organized program of study; designed for people who have completed a Baccalaureate degree, but do not meet the requirements of academic degrees carrying the title of Master
Interest Code : ICS
Investigative-Investigative occupations frequently involve working with ideas, and require an extensive amount of thinking. These occupations can involve searching for facts and figuring out problems mentally.
Conventional-Conventional occupations frequently involve following set procedures and routines. These occupations can include working with data and details more than with ideas. Usually there is a clear line of authority to follow.
Social-Social occupations frequently involve working with, communicating with, and teaching people. These occupations often involve helping or providing service to others.
Oral Comprehension-The ability to listen to and understand information and ideas presented through spoken words and sentences.
Written Comprehension-The ability to read and understand information and ideas presented in writing.
Oral Expression-The ability to communicate information and ideas in speaking so others will understand.
Problem Sensitivity-The ability to tell when something is wrong or is likely to go wrong. It does not involve solving the problem, only recognizing there is a problem.
Near Vision-The ability to see details at close range (within a few feet of the observer).
Written Expression-The ability to communicate information and ideas in writing so others will understand.
Attention to Detail-Job requires being careful about detail and thorough in completing work tasks.
Integrity-Job requires being honest and ethical.
Dependability-Job requires being reliable, responsible, and dependable, and fulfilling obligations.
Stress Tolerance-Job requires accepting criticism and dealing calmly and effectively with high stress situations.
Concern for Others-Job requires being sensitive to others' needs and feelings and being understanding and helpful on the job.
Self Control-Job requires maintaining composure, keeping emotions in check, controlling anger, and avoiding aggressive behavior, even in very difficult situations.
Top 3 Values
Recognition-Occupations that satisfy this work value offer advancement, potential for leadership, and are often considered prestigious. Corresponding needs are Advancement, Authority, Recognition and Social Status.
Support-Occupations that satisfy this work value offer supportive management that stands behind employees. Corresponding needs are Company Policies, Supervision: Human Relations and Supervision: Technical.
Relationships-Occupations that satisfy this work value allow employees to provide service to others and work with co-workers in a friendly non-competitive environment. Corresponding needs are Co-workers, Moral Values and Social Service.
Reading Comprehension-Understanding written sentences and paragraphs in work related documents.
Active Listening-Giving full attention to what other people are saying, taking time to understand the points being made, asking questions as appropriate, and not interrupting at inappropriate times.
Writing-Communicating effectively in writing as appropriate for the needs of the audience.
Speaking-Talking to others to convey information effectively.
Critical Thinking-Using logic and reasoning to identify the strengths and weaknesses of alternative solutions, conclusions or approaches to problems.
Monitoring-Monitoring/Assessing performance of yourself, other individuals, or organizations to make improvements or take corrective action.
Medicine and Dentistry-Knowledge of the information and techniques needed to diagnose and treat human injuries, diseases, and deformities. This includes symptoms, treatment alternatives, drug properties and interactions, and preventive health-care measures.
Customer and Personal Service-Knowledge of principles and processes for providing customer and personal services. This includes customer needs assessment, meeting quality standards for services, and evaluation of customer satisfaction.
Mathematics-Knowledge of arithmetic, algebra, geometry, calculus, statistics, and their applications.
Chemistry-Knowledge of the chemical composition, structure, and properties of substances and of the chemical processes and transformations that they undergo. This includes uses of chemicals and their interactions, danger signs, production techniques, and disposal methods.
English Language-Knowledge of the structure and content of the English language including the meaning and spelling of words, rules of composition, and grammar.
Biology-Knowledge of plant and animal organisms, their tissues, cells, functions, interdependencies, and interactions with each other and the environment.
Review prescriptions to assure accuracy, to ascertain the needed ingredients, and to evaluate their suitability.
Provide information and advice regarding drug interactions, side effects, dosage, and proper medication storage.
Maintain records, such as pharmacy files, patient profiles, charge system files, inventories, control records for radioactive nuclei, or registries of poisons, narcotics, or controlled drugs.
Work in hospitals or clinics or for Health Management Organizations (HMOs), dispensing prescriptions, serving as a medical team consultant, or specializing in specific drug therapy areas, such as oncology or nuclear pharmacotherapy.
Plan, implement, or maintain procedures for mixing, packaging, or labeling pharmaceuticals, according to policy and legal requirements, to ensure quality, security, and proper disposal.
Assess the identity, strength, or purity of medications.
Prepare sterile solutions or infusions for use in surgical procedures, emergency rooms, or patients' homes.
Collaborate with other health care professionals to plan, monitor, review, or evaluate the quality or effectiveness of drugs or drug regimens, providing advice on drug applications or characteristics.
Order and purchase pharmaceutical supplies, medical supplies, or drugs, maintaining stock and storing and handling it properly.
Analyze prescribing trends to monitor patient compliance and to prevent excessive usage or harmful interactions.
Updating and Using Relevant Knowledge-Keeping up-to-date technically and applying new knowledge to your job.
Interacting With Computers-Using computers and computer systems (including hardware and software) to program, write software, set up functions, enter data, or process information.
Getting Information-Observing, receiving, and otherwise obtaining information from all relevant sources.
Processing Information-Compiling, coding, categorizing, calculating, tabulating, auditing, or verifying information or data.
Documenting/Recording Information-Entering, transcribing, recording, storing, or maintaining information in written or electronic/magnetic form.
Evaluating Information to Determine Compliance with Standards-Using relevant information and individual judgment to determine whether events or processes comply with laws, regulations, or standards.
Telephone-Mostly you have telephone conversations in this job
Indoors, Environmentally Controlled-Mostly this job require working indoors in environmentally controlled conditions
Face-to-Face Discussions-Mostly you have to have face-to-face discussions with individuals or teams in this job?
Importance of Being Exact or Accurate-Required to be very exact or highly accurate in performing this job
Contact With Others-This job require the worker to be in contact with others (face-to-face, by telephone, or otherwise) in order to perform it?
Consequence of Error-Results are serious usually be if the worker made a mistake that was not readily correctable
Impact of Decisions on Co-workers or Company Results-The decisions an employee makes impact the results of co-workers, clients or the company
Frequency of Decision Making-The worker is required to make decisions that affect other people, the financial resources, and/or the image and reputation of the organization
Data base user interface and query software e.g. Computer records systems
Medical software e.g. Epic Systems
Data base user interface and query software e.g. Healthprolink MedAtlas
Accounting software e.g. Insurance claim processing software
Label making software e.g. Label-making software
Medical software e.g. MEDITECH software
Computer based training software e.g. MedTeach
Spreadsheet software e.g. Microsoft Excel
Office suite software e.g. Microsoft Office
Electronic mail software e.g. Microsoft Outlook
Ampoule filling equipment e.g.Ampoule filling machines
Radiation detectors e.g.Area survey meters
Sterile or aseptic processing or filling machines e.g.Automated drug dispensing equipment
Bar code reader equipment e.g.Barcode scanning/prescription tracking systems
Binocular light compound microscopes
Tablet counters e.g.Capsule counters
Electronic blood pressure units e.g.Electronic blood pressure monitors
Electronic toploading balances
Pharmaceutical filters or ultra filters e.g.Filters for glass containers/ampoules
Geiger counters e.g.Geiger-Muller counters
Cluster
Pathway
For more details on career pathways, refer here