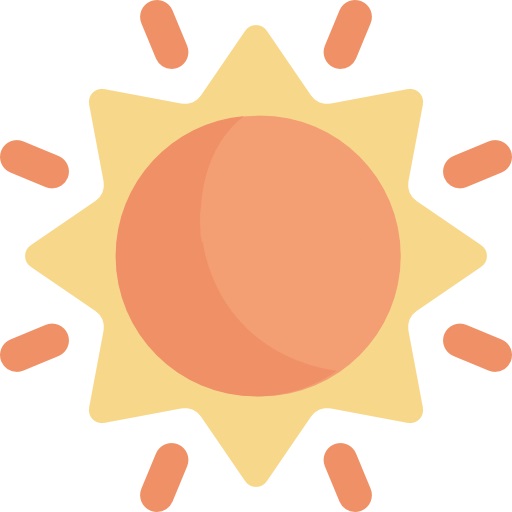 Bright Outlook
Yes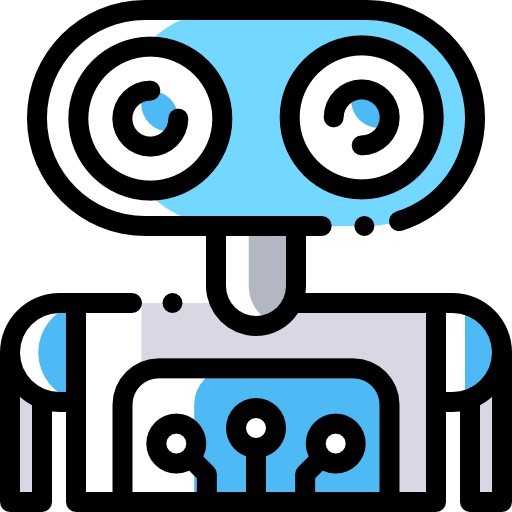 Automation Impact
High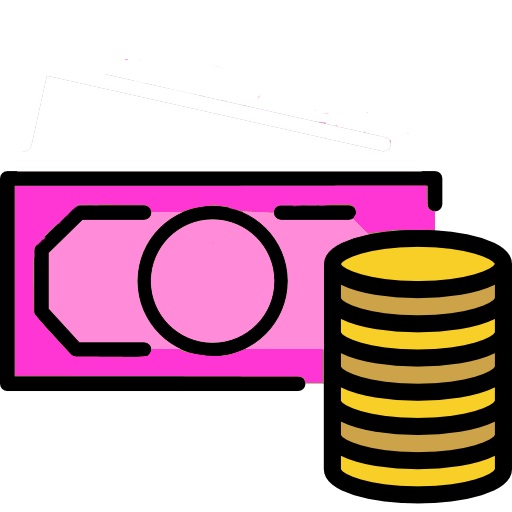 Salary Level
Below Average
| | |
| --- | --- |
| Title | Job Zone Two: Some Preparation Needed |
| Experience | Some previous work-related skill, knowledge, or experience is usually needed. For example, a teller would benefit from experience working directly with the public. |
| Education | These occupations usually require a high school diploma. |
| Job Training | Employees in these occupations need anywhere from a few months to one year of working with experienced employees. A recognized apprenticeship program may be associated with these occupations. |
| Examples | These occupations often involve using your knowledge and skills to help others. Examples include sheet metal workers, forest fire fighters, customer service representatives, physical therapist aides, salespersons (retail), and tellers. |
| SVP Range | (4.0 to 6.0) |
Majority (56.25) percent of respondents had : High School Diploma (or GED or High School Equivalence Certificate)
Some (15.68) percent of respondents had :Post-Secondary Certificate - awarded for training completed after high school (for example, in Personnel Services, Engineering-related Technologies, Vocational Home Economics, Construction Trades, Mechanics and Repairers, Precision Production Trades)
Some (14.99) percent of respondents had :Less than a High School Diploma
Interest Code : RC
Realistic-Realistic occupations frequently involve work activities that include practical, hands-on problems and solutions. They often deal with plants, animals, and real-world materials like wood, tools, and machinery. Many of the occupations require working outside, and do not involve a lot of paperwork or working closely with others.
Conventional-Conventional occupations frequently involve following set procedures and routines. These occupations can include working with data and details more than with ideas. Usually there is a clear line of authority to follow.
Near Vision-The ability to see details at close range (within a few feet of the observer).
Arm-Hand Steadiness-The ability to keep your hand and arm steady while moving your arm or while holding your arm and hand in one position.
Control Precision-The ability to quickly and repeatedly adjust the controls of a machine or a vehicle to exact positions.
Oral Comprehension-The ability to listen to and understand information and ideas presented through spoken words and sentences.
Problem Sensitivity-The ability to tell when something is wrong or is likely to go wrong. It does not involve solving the problem, only recognizing there is a problem.
Deductive Reasoning-The ability to apply general rules to specific problems to produce answers that make sense.
Dependability-Job requires being reliable, responsible, and dependable, and fulfilling obligations.
Attention to Detail-Job requires being careful about detail and thorough in completing work tasks.
Independence-Job requires developing one's own ways of doing things, guiding oneself with little or no supervision, and depending on oneself to get things done.
Cooperation-Job requires being pleasant with others on the job and displaying a good-natured, cooperative attitude.
Integrity-Job requires being honest and ethical.
Self Control-Job requires maintaining composure, keeping emotions in check, controlling anger, and avoiding aggressive behavior, even in very difficult situations.
Top 3 Values
Support-Occupations that satisfy this work value offer supportive management that stands behind employees. Corresponding needs are Company Policies, Supervision: Human Relations and Supervision: Technical.
Independence-Occupations that satisfy this work value allow employees to work on their own and make decisions. Corresponding needs are Creativity, Responsibility and Autonomy.
Working Conditions-Occupations that satisfy this work value offer job security and good working conditions. Corresponding needs are Activity, Compensation, Independence, Security, Variety and Working Conditions.
Active Listening-Giving full attention to what other people are saying, taking time to understand the points being made, asking questions as appropriate, and not interrupting at inappropriate times.
Speaking-Talking to others to convey information effectively.
Critical Thinking-Using logic and reasoning to identify the strengths and weaknesses of alternative solutions, conclusions or approaches to problems.
Time Management-Managing one's own time and the time of others.
Reading Comprehension-Understanding written sentences and paragraphs in work related documents.
Social Perceptiveness-Being aware of others' reactions and understanding why they react as they do.
Customer and Personal Service-Knowledge of principles and processes for providing customer and personal services. This includes customer needs assessment, meeting quality standards for services, and evaluation of customer satisfaction.
Biology-Knowledge of plant and animal organisms, their tissues, cells, functions, interdependencies, and interactions with each other and the environment.
Production and Processing-Knowledge of raw materials, production processes, quality control, costs, and other techniques for maximizing the effective manufacture and distribution of goods.
English Language-Knowledge of the structure and content of the English language including the meaning and spelling of words, rules of composition, and grammar.
Administration and Management-Knowledge of business and management principles involved in strategic planning, resource allocation, human resources modeling, leadership technique, production methods, and coordination of people and resources.
Public Safety and Security-Knowledge of relevant equipment, policies, procedures, and strategies to promote effective local, state, or national security operations for the protection of people, data, property, and institutions.
Mix pesticides, herbicides, or fungicides for application to trees, shrubs, lawns, or botanical crops.
Fill sprayer tanks with water and chemicals, according to formulas.
Lift, push, and swing nozzles, hoses, and tubes to direct spray over designated areas.
Identify lawn or plant diseases to determine the appropriate course of treatment.
Cover areas to specified depths with pesticides, applying knowledge of weather conditions, droplet sizes, elevation-to-distance ratios, and obstructions.
Start motors and engage machinery, such as sprayer agitators or pumps or portable spray equipment.
Connect hoses and nozzles selected according to terrain, distribution pattern requirements, types of infestations, and velocities.
Clean or service machinery to ensure operating efficiency, using water, gasoline, lubricants, or hand tools.
Provide driving instructions to truck drivers to ensure complete coverage of designated areas, using hand and horn signals.
Plant grass with seed spreaders and operate straw blowers to cover seeded areas with mixtures of asphalt and straw.
Operating Vehicles, Mechanized Devices, or Equipment-Running, maneuvering, navigating, or driving vehicles or mechanized equipment, such as forklifts, passenger vehicles, aircraft, or water craft.
Monitor Processes, Materials, or Surroundings-Monitoring and reviewing information from materials, events, or the environment, to detect or assess problems.
Getting Information-Observing, receiving, and otherwise obtaining information from all relevant sources.
Performing General Physical Activities-Performing physical activities that require considerable use of your arms and legs and moving your whole body, such as climbing, lifting, balancing, walking, stooping, and handling of materials.
Identifying Objects, Actions, and Events-Identifying information by categorizing, estimating, recognizing differences or similarities, and detecting changes in circumstances or events.
Handling and Moving Objects-Using hands and arms in handling, installing, positioning, and moving materials, and manipulating things.
Freedom to Make Decisions-The job offers decision making freedom without supervision
Frequency of Decision Making-The worker is required to make decisions that affect other people, the financial resources, and/or the image and reputation of the organization
Wear Common Protective or Safety Equipment such as Safety Shoes, Glasses, Gloves, Hearing Protection, Hard Hats, or Life Jackets-Requires wearing common protective or safety equipment such as safety shoes, glasses, gloves, hard hats or life jackets
Outdoors, Exposed to Weather-Mostly this job require working outdoors, exposed to all weather conditions
Face-to-Face Discussions-Mostly you have to have face-to-face discussions with individuals or teams in this job?
Impact of Decisions on Co-workers or Company Results-The decisions an employee makes impact the results of co-workers, clients or the company
Structured versus Unstructured Work-Job is structured for the worker, rather than allowing the worker to determine tasks, priorities, and goals
Contact With Others-This job require the worker to be in contact with others (face-to-face, by telephone, or otherwise) in order to perform it?
Data base user interface and query software e.g. Customer database software
Inventory management software e.g. Materials inventory software
Analytical or scientific software e.g. Rate calculation software
Respirators e.g.Air purifying respirators
Sprayers e.g.Backpack sprayers
Sprayers e.g.Boom sprayers
Sprayers e.g.Broadcast boom sprayers
Chemical resistant gloves e.g.Chemical protection gloves
Hazardous material protective footwear e.g.Chemical-resistant footwear
Hazardous material protective apparel e.g.Chemical-resistant suits
Fog or mist generators e.g.Cold foggers
Flow sensors e.g.Digital flowmeters
Stop watch e.g.Digital stopwatches