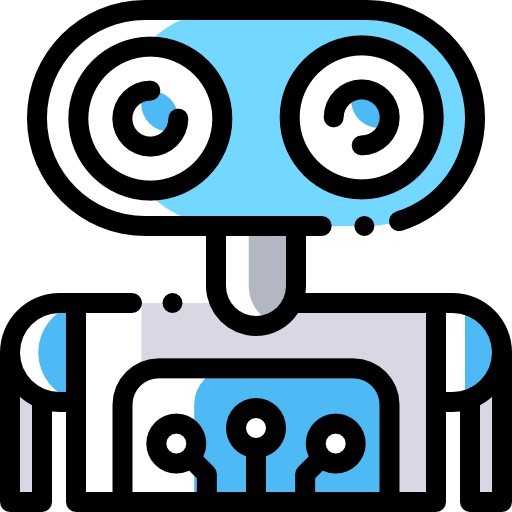 Automation Impact
High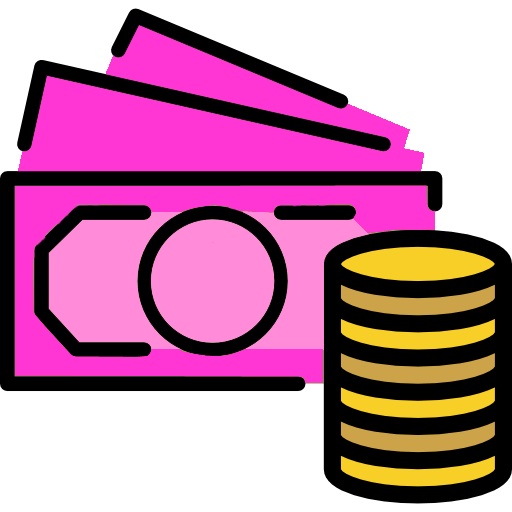 Salary Level
Much Above Average
| | |
| --- | --- |
| Title | Job Zone Four: Considerable Preparation Needed |
| Experience | A considerable amount of work-related skill, knowledge, or experience is needed for these occupations. For example, an accountant must complete four years of college and work for several years in accounting to be considered qualified. |
| Education | Most of these occupations require a four-year bachelor's degree, but some do not. |
| Job Training | Employees in these occupations usually need several years of work-related experience, on-the-job training, and/or vocational training. |
| Examples | Many of these occupations involve coordinating, supervising, managing, or training others. Examples include accountants, sales managers, database administrators, teachers, chemists, environmental engineers, criminal investigators, and special agents. |
| SVP Range | (7.0 to 8.0) |
Majority (57.14) percent of respondents had : Bachelor's Degree
Some (21.43) percent of respondents had :Post-Baccalaureate Certificate - awarded for completion of an organized program of study; designed for people who have completed a Baccalaureate degree, but do not meet the requirements of academic degrees carrying the title of Master
Some (10.71) percent of respondents had :First Professional Degree - awarded for completion of a program that: requires at least 2 years of college work before entrance into the program, includes a total of at least 6 academic years of work to complete, and provides all remaining academic requirements to begin practice in a profession
Interest Code : ECS
Enterprising-Enterprising occupations frequently involve starting up and carrying out projects. These occupations can involve leading people and making many decisions. Sometimes they require risk taking and often deal with business.
Conventional-Conventional occupations frequently involve following set procedures and routines. These occupations can include working with data and details more than with ideas. Usually there is a clear line of authority to follow.
Social-Social occupations frequently involve working with, communicating with, and teaching people. These occupations often involve helping or providing service to others.
Oral Comprehension-The ability to listen to and understand information and ideas presented through spoken words and sentences.
Written Comprehension-The ability to read and understand information and ideas presented in writing.
Oral Expression-The ability to communicate information and ideas in speaking so others will understand.
Deductive Reasoning-The ability to apply general rules to specific problems to produce answers that make sense.
Inductive Reasoning-The ability to combine pieces of information to form general rules or conclusions (includes finding a relationship among seemingly unrelated events).
Written Expression-The ability to communicate information and ideas in writing so others will understand.
Integrity-Job requires being honest and ethical.
Dependability-Job requires being reliable, responsible, and dependable, and fulfilling obligations.
Attention to Detail-Job requires being careful about detail and thorough in completing work tasks.
Concern for Others-Job requires being sensitive to others' needs and feelings and being understanding and helpful on the job.
Persistence-Job requires persistence in the face of obstacles.
Analytical Thinking-Job requires analyzing information and using logic to address work-related issues and problems.
Top 3 Values
Independence-Occupations that satisfy this work value allow employees to work on their own and make decisions. Corresponding needs are Creativity, Responsibility and Autonomy.
Achievement-Occupations that satisfy this work value are results oriented and allow employees to use their strongest abilities, giving them a feeling of accomplishment. Corresponding needs are Ability Utilization and Achievement.
Working Conditions-Occupations that satisfy this work value offer job security and good working conditions. Corresponding needs are Activity, Compensation, Independence, Security, Variety and Working Conditions.
Reading Comprehension-Understanding written sentences and paragraphs in work related documents.
Active Listening-Giving full attention to what other people are saying, taking time to understand the points being made, asking questions as appropriate, and not interrupting at inappropriate times.
Speaking-Talking to others to convey information effectively.
Critical Thinking-Using logic and reasoning to identify the strengths and weaknesses of alternative solutions, conclusions or approaches to problems.
Judgment and Decision Making-Considering the relative costs and benefits of potential actions to choose the most appropriate one.
Service Orientation-Actively looking for ways to help people.
Customer and Personal Service-Knowledge of principles and processes for providing customer and personal services. This includes customer needs assessment, meeting quality standards for services, and evaluation of customer satisfaction.
Economics and Accounting-Knowledge of economic and accounting principles and practices, the financial markets, banking and the analysis and reporting of financial data.
English Language-Knowledge of the structure and content of the English language including the meaning and spelling of words, rules of composition, and grammar.
Sales and Marketing-Knowledge of principles and methods for showing, promoting, and selling products or services. This includes marketing strategy and tactics, product demonstration, sales techniques, and sales control systems.
Administration and Management-Knowledge of business and management principles involved in strategic planning, resource allocation, human resources modeling, leadership technique, production methods, and coordination of people and resources.
Mathematics-Knowledge of arithmetic, algebra, geometry, calculus, statistics, and their applications.
Interview clients to determine their current income, expenses, insurance coverage, tax status, financial objectives, risk tolerance, or other information needed to develop a financial plan.
Answer clients' questions about the purposes and details of financial plans and strategies.
Recommend to clients strategies in cash management, insurance coverage, investment planning, or other areas to help them achieve their financial goals.
Analyze financial information obtained from clients to determine strategies for meeting clients' financial objectives.
Implement financial planning recommendations or refer clients to someone who can assist them with plan implementation.
Review clients' accounts and plans regularly to determine whether life changes, economic changes, environmental concerns, or financial performance indicate a need for plan reassessment.
Manage client portfolios, keeping client plans up-to-date.
Contact clients periodically to determine any changes in their financial status.
Prepare or interpret for clients information such as investment performance reports, financial document summaries, or income projections.
Recruit and maintain client bases.
Getting Information-Observing, receiving, and otherwise obtaining information from all relevant sources.
Evaluating Information to Determine Compliance with Standards-Using relevant information and individual judgment to determine whether events or processes comply with laws, regulations, or standards.
Making Decisions and Solving Problems-Analyzing information and evaluating results to choose the best solution and solve problems.
Interacting With Computers-Using computers and computer systems (including hardware and software) to program, write software, set up functions, enter data, or process information.
Establishing and Maintaining Interpersonal Relationships-Developing constructive and cooperative working relationships with others, and maintaining them over time.
Analyzing Data or Information-Identifying the underlying principles, reasons, or facts of information by breaking down information or data into separate parts.
Electronic Mail-Mostly you use electronic mail in this job
Indoors, Environmentally Controlled-Mostly this job require working indoors in environmentally controlled conditions
Telephone-Mostly you have telephone conversations in this job
Spend Time Sitting-Mostly this job requires sitting
Contact With Others-This job require the worker to be in contact with others (face-to-face, by telephone, or otherwise) in order to perform it?
Importance of Being Exact or Accurate-Required to be very exact or highly accurate in performing this job
Frequency of Decision Making-The worker is required to make decisions that affect other people, the financial resources, and/or the image and reputation of the organization
Face-to-Face Discussions-Mostly you have to have face-to-face discussions with individuals or teams in this job?
Customer relationship management CRM software e.g. ACT! ACT4Advisors
Financial analysis software e.g. Advent Axys
Word processing software e.g. Automatic Data Processing ProxyEdge
Financial analysis software e.g. Brentmark Stock Option Risk Analyzer
Document management software e.g. Cabinet NG CNG-SAFE
Financial analysis software e.g. Cheshire Financial Planning Suite
Compliance software e.g. ComplianceMAX
Spreadsheet software e.g. Corel QuattroPro
Customer relationship management CRM software e.g. CRM Software Junxure
Financial analysis software e.g. Cygnus IncomeMax
Desktop calculator e.g.10-key calculators
Desktop computers
Notebook computers
Personal computers
Personal digital assistant PDAs or organizers e.g.Personal digital assistants PDA
Tablet computers