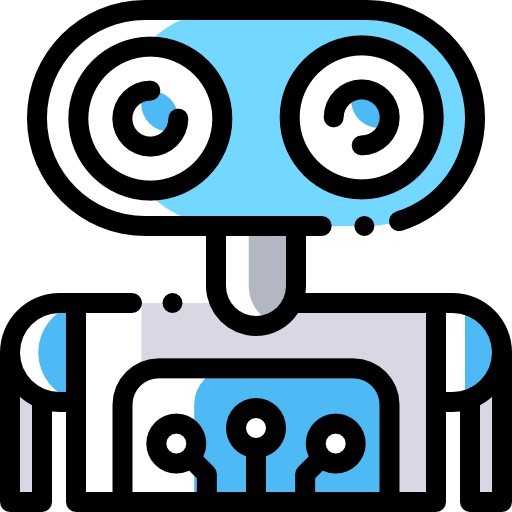 Automation Impact
High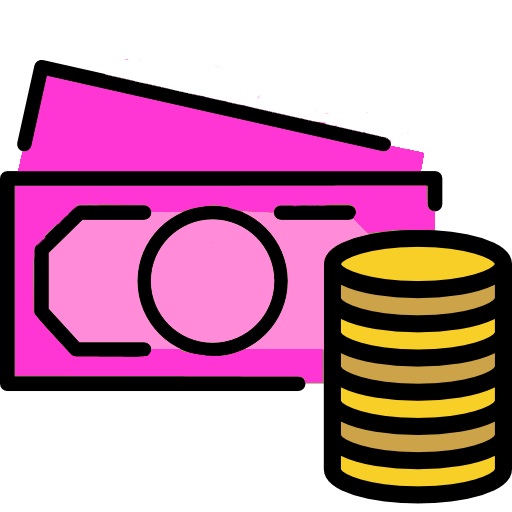 Salary Level
Average
| | |
| --- | --- |
| Title | Job Zone Two: Some Preparation Needed |
| Experience | Some previous work-related skill, knowledge, or experience is usually needed. For example, a teller would benefit from experience working directly with the public. |
| Education | These occupations usually require a high school diploma. |
| Job Training | Employees in these occupations need anywhere from a few months to one year of working with experienced employees. A recognized apprenticeship program may be associated with these occupations. |
| Examples | These occupations often involve using your knowledge and skills to help others. Examples include sheet metal workers, forest fire fighters, customer service representatives, physical therapist aides, salespersons (retail), and tellers. |
| SVP Range | (4.0 to 6.0) |
Majority (47.34) percent of respondents had : Post-Secondary Certificate - awarded for training completed after high school (for example, in Personnel Services, Engineering-related Technologies, Vocational Home Economics, Construction Trades, Mechanics and Repairers, Precision Production Trades)
Some (25.63) percent of respondents had :Some College Courses
Some (20.55) percent of respondents had :Less than a High School Diploma
Interest Code : REC
Realistic-Realistic occupations frequently involve work activities that include practical, hands-on problems and solutions. They often deal with plants, animals, and real-world materials like wood, tools, and machinery. Many of the occupations require working outside, and do not involve a lot of paperwork or working closely with others.
Enterprising-Enterprising occupations frequently involve starting up and carrying out projects. These occupations can involve leading people and making many decisions. Sometimes they require risk taking and often deal with business.
Conventional-Conventional occupations frequently involve following set procedures and routines. These occupations can include working with data and details more than with ideas. Usually there is a clear line of authority to follow.
Control Precision-The ability to quickly and repeatedly adjust the controls of a machine or a vehicle to exact positions.
Far Vision-The ability to see details at a distance.
Problem Sensitivity-The ability to tell when something is wrong or is likely to go wrong. It does not involve solving the problem, only recognizing there is a problem.
Spatial Orientation-The ability to know your location in relation to the environment or to know where other objects are in relation to you.
Arm-Hand Steadiness-The ability to keep your hand and arm steady while moving your arm or while holding your arm and hand in one position.
Manual Dexterity-The ability to quickly move your hand, your hand together with your arm, or your two hands to grasp, manipulate, or assemble objects.
Dependability-Job requires being reliable, responsible, and dependable, and fulfilling obligations.
Cooperation-Job requires being pleasant with others on the job and displaying a good-natured, cooperative attitude.
Concern for Others-Job requires being sensitive to others' needs and feelings and being understanding and helpful on the job.
Integrity-Job requires being honest and ethical.
Stress Tolerance-Job requires accepting criticism and dealing calmly and effectively with high stress situations.
Self Control-Job requires maintaining composure, keeping emotions in check, controlling anger, and avoiding aggressive behavior, even in very difficult situations.
Top 3 Values
Relationships-Occupations that satisfy this work value allow employees to provide service to others and work with co-workers in a friendly non-competitive environment. Corresponding needs are Co-workers, Moral Values and Social Service.
Support-Occupations that satisfy this work value offer supportive management that stands behind employees. Corresponding needs are Company Policies, Supervision: Human Relations and Supervision: Technical.
Independence-Occupations that satisfy this work value allow employees to work on their own and make decisions. Corresponding needs are Creativity, Responsibility and Autonomy.
Operation and Control-Controlling operations of equipment or systems.
Operation Monitoring-Watching gauges, dials, or other indicators to make sure a machine is working properly.
Speaking-Talking to others to convey information effectively.
Active Listening-Giving full attention to what other people are saying, taking time to understand the points being made, asking questions as appropriate, and not interrupting at inappropriate times.
Judgment and Decision Making-Considering the relative costs and benefits of potential actions to choose the most appropriate one.
Critical Thinking-Using logic and reasoning to identify the strengths and weaknesses of alternative solutions, conclusions or approaches to problems.
Customer and Personal Service-Knowledge of principles and processes for providing customer and personal services. This includes customer needs assessment, meeting quality standards for services, and evaluation of customer satisfaction.
Geography-Knowledge of principles and methods for describing the features of land, sea, and air masses, including their physical characteristics, locations, interrelationships, and distribution of plant, animal, and human life.
Mechanical-Knowledge of machines and tools, including their designs, uses, repair, and maintenance.
Transportation-Knowledge of principles and methods for moving people or goods by air, rail, sea, or road, including the relative costs and benefits.
Public Safety and Security-Knowledge of relevant equipment, policies, procedures, and strategies to promote effective local, state, or national security operations for the protection of people, data, property, and institutions.
Biology-Knowledge of plant and animal organisms, their tissues, cells, functions, interdependencies, and interactions with each other and the environment.
Maintain desired courses, using compasses or electronic navigational aids.
Follow safety procedures to ensure the protection of passengers, cargo, and vessels.
Direct safety operations in emergency situations.
Operate engine throttles and steering mechanisms to guide boats on desired courses.
Oversee operation of vessels used for carrying passengers, motor vehicles, or goods across rivers, harbors, lakes, and coastal waters.
Secure boats to docks with mooring lines, and cast off lines to enable departure.
Service motors by performing tasks such as changing oil and lubricating parts.
Arrange repairs, fuel, and supplies for vessels.
Take depth soundings in turning basins.
Maintain equipment such as range markers, fire extinguishers, boat fenders, lines, pumps, and fittings.
Operating Vehicles, Mechanized Devices, or Equipment-Running, maneuvering, navigating, or driving vehicles or mechanized equipment, such as forklifts, passenger vehicles, aircraft, or water craft.
Getting Information-Observing, receiving, and otherwise obtaining information from all relevant sources.
Communicating with Supervisors, Peers, or Subordinates-Providing information to supervisors, co-workers, and subordinates by telephone, in written form, e-mail, or in person.
Performing for or Working Directly with the Public-Performing for people or dealing directly with the public. This includes serving customers in restaurants and stores, and receiving clients or guests.
Inspecting Equipment, Structures, or Material-Inspecting equipment, structures, or materials to identify the cause of errors or other problems or defects.
Establishing and Maintaining Interpersonal Relationships-Developing constructive and cooperative working relationships with others, and maintaining them over time.
Telephone-Mostly you have telephone conversations in this job
Face-to-Face Discussions-Mostly you have to have face-to-face discussions with individuals or teams in this job?
Deal With External Customers-Important to work with external customers or the public in this job
Contact With Others-This job require the worker to be in contact with others (face-to-face, by telephone, or otherwise) in order to perform it?
Freedom to Make Decisions-The job offers decision making freedom without supervision
Wear Common Protective or Safety Equipment such as Safety Shoes, Glasses, Gloves, Hearing Protection, Hard Hats, or Life Jackets-Requires wearing common protective or safety equipment such as safety shoes, glasses, gloves, hard hats or life jackets
In an Enclosed Vehicle or Equipment-Mostly this job require working in a closed vehicle or equipment (e.g., car)
Outdoors, Exposed to Weather-Mostly this job require working outdoors, exposed to all weather conditions
Expert system software e.g. Autopilot software
Map creation software e.g. Cartography software
Analytical or scientific software e.g. Echo sounder software
Mobile location based services software e.g. Global positioning system GPS software
Analytical or scientific software e.g. Radar software
Internet browser software e.g. Web browser software
Adjustable wrenches e.g.Adjustable wrench sets
Safety horns e.g.Air horns
Exterior ship or boat lighting e.g.Anchor lights
Dewatering pumps e.g.Automatic bilge pumps
Flame arrestor e.g.Backfire flame arrestors
Binoculars
Boathooks e.g.Boat hooks
Marine steering gear e.g.Boat steering mechanisms
Tillers e.g.Boat tillers
Towing hook e.g.Boat towing hooks
Cluster
For more details on career clusters, refer here
Pathway