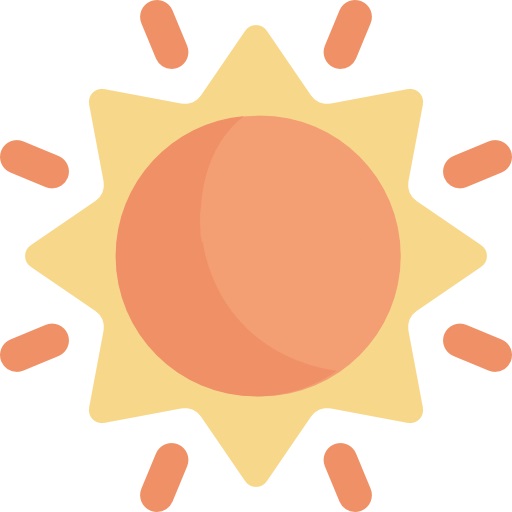 Bright Outlook
Yes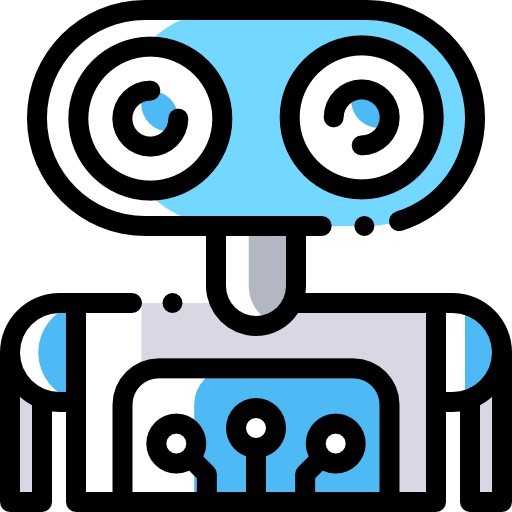 Automation Impact
High
Salary Level
| | |
| --- | --- |
| Title | Job Zone Three: Medium Preparation Needed |
| Experience | Previous work-related skill, knowledge, or experience is required for these occupations. For example, an electrician must have completed three or four years of apprenticeship or several years of vocational training, and often must have passed a licensing exam, in order to perform the job. |
| Education | Most occupations in this zone require training in vocational schools, related on-the-job experience, or an associate's degree. |
| Job Training | Employees in these occupations usually need one or two years of training involving both on-the-job experience and informal training with experienced workers. A recognized apprenticeship program may be associated with these occupations. |
| Examples | These occupations usually involve using communication and organizational skills to coordinate, supervise, manage, or train others to accomplish goals. Examples include food service managers, electricians, agricultural technicians, legal secretaries, interviewers, and insurance sales agents. |
| SVP Range | (6.0 to 7.0) |
Majority (45.93) percent of respondents had : Bachelor's Degree
Some (30.9) percent of respondents had :Associate's Degree (or other 2-year degree)
Some (10.47) percent of respondents had :Post-Baccalaureate Certificate - awarded for completion of an organized program of study; designed for people who have completed a Baccalaureate degree, but do not meet the requirements of academic degrees carrying the title of Master
Interest Code : RIC
Realistic-Realistic occupations frequently involve work activities that include practical, hands-on problems and solutions. They often deal with plants, animals, and real-world materials like wood, tools, and machinery. Many of the occupations require working outside, and do not involve a lot of paperwork or working closely with others.
Investigative-Investigative occupations frequently involve working with ideas, and require an extensive amount of thinking. These occupations can involve searching for facts and figuring out problems mentally.
Conventional-Conventional occupations frequently involve following set procedures and routines. These occupations can include working with data and details more than with ideas. Usually there is a clear line of authority to follow.
Near Vision-The ability to see details at close range (within a few feet of the observer).
Oral Expression-The ability to communicate information and ideas in speaking so others will understand.
Problem Sensitivity-The ability to tell when something is wrong or is likely to go wrong. It does not involve solving the problem, only recognizing there is a problem.
Information Ordering-The ability to arrange things or actions in a certain order or pattern according to a specific rule or set of rules (e.g., patterns of numbers, letters, words, pictures, mathematical operations).
Oral Comprehension-The ability to listen to and understand information and ideas presented through spoken words and sentences.
Written Comprehension-The ability to read and understand information and ideas presented in writing.
Attention to Detail-Job requires being careful about detail and thorough in completing work tasks.
Dependability-Job requires being reliable, responsible, and dependable, and fulfilling obligations.
Integrity-Job requires being honest and ethical.
Independence-Job requires developing one's own ways of doing things, guiding oneself with little or no supervision, and depending on oneself to get things done.
Cooperation-Job requires being pleasant with others on the job and displaying a good-natured, cooperative attitude.
Analytical Thinking-Job requires analyzing information and using logic to address work-related issues and problems.
Top 3 Values
Support-Occupations that satisfy this work value offer supportive management that stands behind employees. Corresponding needs are Company Policies, Supervision: Human Relations and Supervision: Technical.
Relationships-Occupations that satisfy this work value allow employees to provide service to others and work with co-workers in a friendly non-competitive environment. Corresponding needs are Co-workers, Moral Values and Social Service.
Independence-Occupations that satisfy this work value allow employees to work on their own and make decisions. Corresponding needs are Creativity, Responsibility and Autonomy.
Active Listening-Giving full attention to what other people are saying, taking time to understand the points being made, asking questions as appropriate, and not interrupting at inappropriate times.
Reading Comprehension-Understanding written sentences and paragraphs in work related documents.
Speaking-Talking to others to convey information effectively.
Critical Thinking-Using logic and reasoning to identify the strengths and weaknesses of alternative solutions, conclusions or approaches to problems.
Science-Using scientific rules and methods to solve problems.
Writing-Communicating effectively in writing as appropriate for the needs of the audience.
Chemistry-Knowledge of the chemical composition, structure, and properties of substances and of the chemical processes and transformations that they undergo. This includes uses of chemicals and their interactions, danger signs, production techniques, and disposal methods.
Biology-Knowledge of plant and animal organisms, their tissues, cells, functions, interdependencies, and interactions with each other and the environment.
English Language-Knowledge of the structure and content of the English language including the meaning and spelling of words, rules of composition, and grammar.
Mathematics-Knowledge of arithmetic, algebra, geometry, calculus, statistics, and their applications.
Customer and Personal Service-Knowledge of principles and processes for providing customer and personal services. This includes customer needs assessment, meeting quality standards for services, and evaluation of customer satisfaction.
Public Safety and Security-Knowledge of relevant equipment, policies, procedures, and strategies to promote effective local, state, or national security operations for the protection of people, data, property, and institutions.
Conduct blood tests for transfusion purposes and perform blood counts.
Conduct chemical analyses of body fluids, such as blood or urine, using microscope or automatic analyzer to detect abnormalities or diseases and enter findings into computer.
Analyze the results of tests or experiments to ensure conformity to specifications, using special mechanical or electrical devices.
Inoculate fertilized eggs, broths, or other bacteriological media with organisms.
Set up, maintain, calibrate, clean, and test sterility of medical laboratory equipment.
Obtain specimens, cultivating, isolating, and identifying microorganisms for analysis.
Prepare standard volumetric solutions or reagents to be combined with samples, following standardized formulas or experimental procedures.
Examine cells stained with dye to locate abnormalities.
Consult with a pathologist to determine a final diagnosis when abnormal cells are found.
Cut, stain, and mount tissue samples for examination by pathologists.
Processing Information-Compiling, coding, categorizing, calculating, tabulating, auditing, or verifying information or data.
Interacting With Computers-Using computers and computer systems (including hardware and software) to program, write software, set up functions, enter data, or process information.
Getting Information-Observing, receiving, and otherwise obtaining information from all relevant sources.
Updating and Using Relevant Knowledge-Keeping up-to-date technically and applying new knowledge to your job.
Making Decisions and Solving Problems-Analyzing information and evaluating results to choose the best solution and solve problems.
Documenting/Recording Information-Entering, transcribing, recording, storing, or maintaining information in written or electronic/magnetic form.
Telephone-Mostly you have telephone conversations in this job
Wear Common Protective or Safety Equipment such as Safety Shoes, Glasses, Gloves, Hearing Protection, Hard Hats, or Life Jackets-Requires wearing common protective or safety equipment such as safety shoes, glasses, gloves, hard hats or life jackets
Exposed to Disease or Infections-Mostly this job require exposure to disease/infections
Indoors, Environmentally Controlled-Mostly this job require working indoors in environmentally controlled conditions
Contact With Others-This job require the worker to be in contact with others (face-to-face, by telephone, or otherwise) in order to perform it?
Importance of Being Exact or Accurate-Required to be very exact or highly accurate in performing this job
Time Pressure-This job require the worker to meet strict deadlines
Exposed to Hazardous Conditions-Mostly this job require exposure to hazardous conditions
Accounting software e.g. Billing software
Medical software e.g. Commercial plate reader software
Data base user interface and query software e.g. Database software
Medical software e.g. Electronic medical record EMR software
Electronic mail software e.g. Email software
Data base user interface and query software e.g. FileMaker Pro
Medical software e.g. Hematology laboratory workflow management software
Electronic mail software e.g. IBM Notes
Medical software e.g. Laboratory information system LIS
Spreadsheet software e.g. Microsoft Excel
Hypodermic needle e.g.22-gauge needles
Hematology analyzers e.g.5-part differential automated hematology analyzers
Electronic multichannel pipetters e.g.8 and 12 channel pipettes
Blood bank analyzers e.g.Agglutination viewers
Anaerobic jars or accessories e.g.Anaerobe jars
Analytical balances
Tissue culture coated plates or dishes or inserts e.g.Antigen-coated test plates
Steam autoclaves or sterilizers e.g.Autoclaves
Chemistry analyzers e.g.Automated chemistry analyzers
Coagulation analyzers e.g.Automated coagulation analyzers