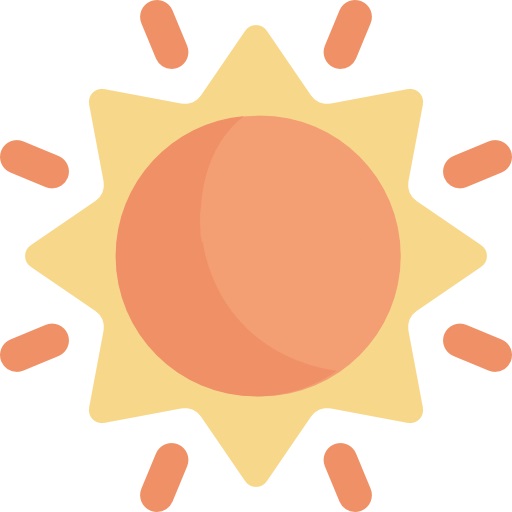 Bright Outlook
Yes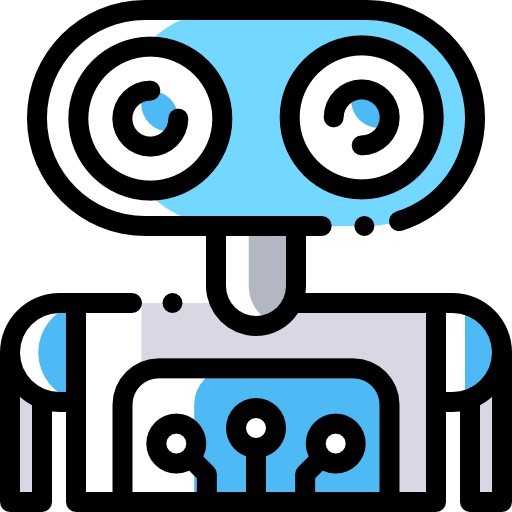 Automation Impact
High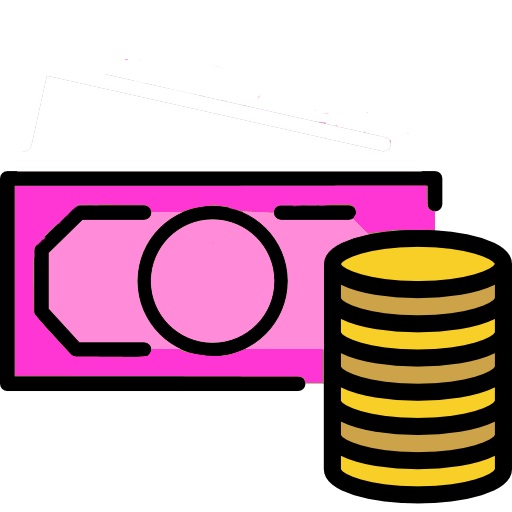 Salary Level
Below Average
| | |
| --- | --- |
| Title | Job Zone Three: Medium Preparation Needed |
| Experience | Previous work-related skill, knowledge, or experience is required for these occupations. For example, an electrician must have completed three or four years of apprenticeship or several years of vocational training, and often must have passed a licensing exam, in order to perform the job. |
| Education | Most occupations in this zone require training in vocational schools, related on-the-job experience, or an associate's degree. |
| Job Training | Employees in these occupations usually need one or two years of training involving both on-the-job experience and informal training with experienced workers. A recognized apprenticeship program may be associated with these occupations. |
| Examples | These occupations usually involve using communication and organizational skills to coordinate, supervise, manage, or train others to accomplish goals. Examples include food service managers, electricians, agricultural technicians, legal secretaries, interviewers, and insurance sales agents. |
| SVP Range | (6.0 to 7.0) |
Majority (36.77) percent of respondents had : High School Diploma (or GED or High School Equivalence Certificate)
Some (29.97) percent of respondents had :Post-Secondary Certificate - awarded for training completed after high school (for example, in Personnel Services, Engineering-related Technologies, Vocational Home Economics, Construction Trades, Mechanics and Repairers, Precision Production Trades)
Some (14.79) percent of respondents had :Less than a High School Diploma
Interest Code : RCI
Realistic-Realistic occupations frequently involve work activities that include practical, hands-on problems and solutions. They often deal with plants, animals, and real-world materials like wood, tools, and machinery. Many of the occupations require working outside, and do not involve a lot of paperwork or working closely with others.
Conventional-Conventional occupations frequently involve following set procedures and routines. These occupations can include working with data and details more than with ideas. Usually there is a clear line of authority to follow.
Investigative-Investigative occupations frequently involve working with ideas, and require an extensive amount of thinking. These occupations can involve searching for facts and figuring out problems mentally.
Arm-Hand Steadiness-The ability to keep your hand and arm steady while moving your arm or while holding your arm and hand in one position.
Manual Dexterity-The ability to quickly move your hand, your hand together with your arm, or your two hands to grasp, manipulate, or assemble objects.
Near Vision-The ability to see details at close range (within a few feet of the observer).
Problem Sensitivity-The ability to tell when something is wrong or is likely to go wrong. It does not involve solving the problem, only recognizing there is a problem.
Information Ordering-The ability to arrange things or actions in a certain order or pattern according to a specific rule or set of rules (e.g., patterns of numbers, letters, words, pictures, mathematical operations).
Visualization-The ability to imagine how something will look after it is moved around or when its parts are moved or rearranged.
Integrity-Job requires being honest and ethical.
Attention to Detail-Job requires being careful about detail and thorough in completing work tasks.
Cooperation-Job requires being pleasant with others on the job and displaying a good-natured, cooperative attitude.
Dependability-Job requires being reliable, responsible, and dependable, and fulfilling obligations.
Self Control-Job requires maintaining composure, keeping emotions in check, controlling anger, and avoiding aggressive behavior, even in very difficult situations.
Independence-Job requires developing one's own ways of doing things, guiding oneself with little or no supervision, and depending on oneself to get things done.
Top 3 Values
Support-Occupations that satisfy this work value offer supportive management that stands behind employees. Corresponding needs are Company Policies, Supervision: Human Relations and Supervision: Technical.
Relationships-Occupations that satisfy this work value allow employees to provide service to others and work with co-workers in a friendly non-competitive environment. Corresponding needs are Co-workers, Moral Values and Social Service.
Independence-Occupations that satisfy this work value allow employees to work on their own and make decisions. Corresponding needs are Creativity, Responsibility and Autonomy.
Equipment Maintenance-Performing routine maintenance on equipment and determining when and what kind of maintenance is needed.
Repairing-Repairing machines or systems using the needed tools.
Troubleshooting-Determining causes of operating errors and deciding what to do about it.
Critical Thinking-Using logic and reasoning to identify the strengths and weaknesses of alternative solutions, conclusions or approaches to problems.
Monitoring-Monitoring/Assessing performance of yourself, other individuals, or organizations to make improvements or take corrective action.
Equipment Selection-Determining the kind of tools and equipment needed to do a job.
Mechanical-Knowledge of machines and tools, including their designs, uses, repair, and maintenance.
Building and Construction-Knowledge of materials, methods, and the tools involved in the construction or repair of houses, buildings, or other structures such as highways and roads.
Customer and Personal Service-Knowledge of principles and processes for providing customer and personal services. This includes customer needs assessment, meeting quality standards for services, and evaluation of customer satisfaction.
Public Safety and Security-Knowledge of relevant equipment, policies, procedures, and strategies to promote effective local, state, or national security operations for the protection of people, data, property, and institutions.
English Language-Knowledge of the structure and content of the English language including the meaning and spelling of words, rules of composition, and grammar.
Engineering and Technology-Knowledge of the practical application of engineering science and technology. This includes applying principles, techniques, procedures, and equipment to the design and production of various goods and services.
Inspect, operate, or test machinery or equipment to diagnose machine malfunctions.
Dismantle machines, equipment, or devices to access and remove defective parts, using hoists, cranes, hand tools, or power tools.
Perform routine maintenance, such as inspecting drives, motors, or belts, checking fluid levels, replacing filters, or doing other preventive maintenance actions.
Diagnose mechanical problems and determine how to correct them, checking blueprints, repair manuals, or parts catalogs, as necessary.
Repair machines, equipment, or structures, using tools such as hammers, hoists, saws, drills, wrenches, or equipment such as precision measuring instruments or electrical or electronic testing devices.
Maintain or repair specialized equipment or machinery located in cafeterias, laundries, hospitals, stores, offices, or factories.
Assemble boilers at installation sites, using tools such as levels, plumb bobs, hammers, torches, or other hand tools.
Assemble, install, or repair wiring, electrical or electronic components, pipe systems, plumbing, machinery, or equipment.
Test and treat water supply.
Clean or lubricate shafts, bearings, gears, or other parts of machinery.
Inspecting Equipment, Structures, or Material-Inspecting equipment, structures, or materials to identify the cause of errors or other problems or defects.
Handling and Moving Objects-Using hands and arms in handling, installing, positioning, and moving materials, and manipulating things.
Performing General Physical Activities-Performing physical activities that require considerable use of your arms and legs and moving your whole body, such as climbing, lifting, balancing, walking, stooping, and handling of materials.
Getting Information-Observing, receiving, and otherwise obtaining information from all relevant sources.
Repairing and Maintaining Mechanical Equipment-Servicing, repairing, adjusting, and testing machines, devices, moving parts, and equipment that operate primarily on the basis of mechanical (not electronic) principles.
Monitor Processes, Materials, or Surroundings-Monitoring and reviewing information from materials, events, or the environment, to detect or assess problems.
Spend Time Using Your Hands to Handle, Control, or Feel Objects, Tools, or Controls-Mostly this job requires using your hands to handle, control, or feel objects, tools or controls
Wear Common Protective or Safety Equipment such as Safety Shoes, Glasses, Gloves, Hearing Protection, Hard Hats, or Life Jackets-Requires wearing common protective or safety equipment such as safety shoes, glasses, gloves, hard hats or life jackets
Contact With Others-This job require the worker to be in contact with others (face-to-face, by telephone, or otherwise) in order to perform it?
Spend Time Standing-Mostly this job requires standing
Freedom to Make Decisions-The job offers decision making freedom without supervision
Structured versus Unstructured Work-Job is structured for the worker, rather than allowing the worker to determine tasks, priorities, and goals
Work With Work Group or Team-Important to work with others in a group or team in this job
Face-to-Face Discussions-Mostly you have to have face-to-face discussions with individuals or teams in this job?
Operating system software e.g. Apple macOS
Computer aided design CAD software e.g. Autodesk AutoCAD
Facilities management software e.g. Computerized maintenance management system CMMS
Calendar and scheduling software e.g. Computerized time management systems
Data base user interface and query software e.g. Data entry software
Industrial control software e.g. Digital direct control DDC energy management software
Operating system software e.g. Handheld computer device software
Electronic mail software e.g. IBM Notes
Spreadsheet software e.g. Microsoft Excel
Electronic mail software e.g. Microsoft Exchange Server
Adjustable wrenches e.g.Adjustable crescent wrenches
Adjustable wrenches e.g.Adjustable hand wrenches
Adjustable wrenches e.g.Adjustable slip lock nut wrenches
Adjustable widemouth pliers
Air compressors
Hex keys e.g.Allen wrenches
Augers
Ball peen hammer e.g.Ball peen hammers
Specialty wrenches e.g.Basin wrenches
Pullers e.g.Bearing pullers