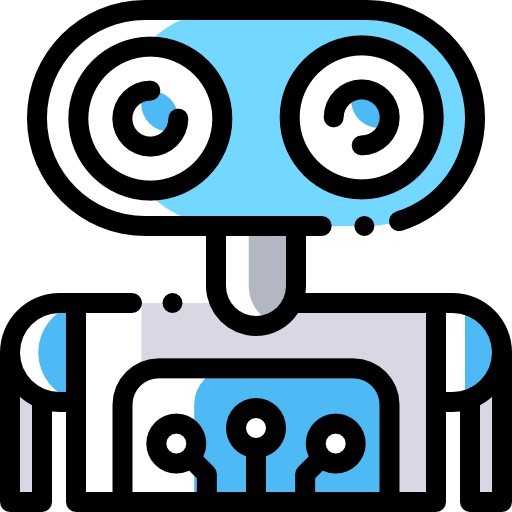 Automation Impact
High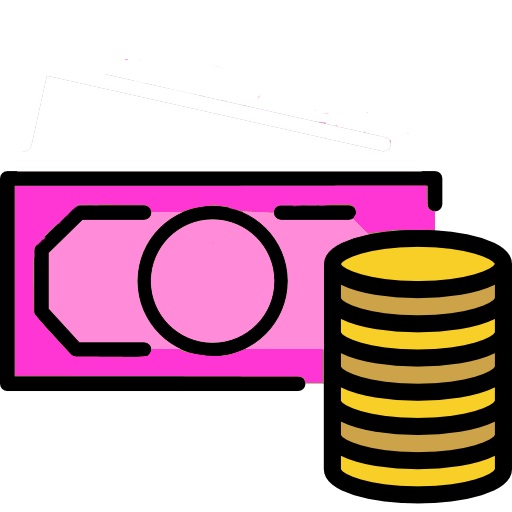 Salary Level
Below Average
| | |
| --- | --- |
| Title | Job Zone Two: Some Preparation Needed |
| Experience | Some previous work-related skill, knowledge, or experience is usually needed. For example, a teller would benefit from experience working directly with the public. |
| Education | These occupations usually require a high school diploma. |
| Job Training | Employees in these occupations need anywhere from a few months to one year of working with experienced employees. A recognized apprenticeship program may be associated with these occupations. |
| Examples | These occupations often involve using your knowledge and skills to help others. Examples include sheet metal workers, forest fire fighters, customer service representatives, physical therapist aides, salespersons (retail), and tellers. |
| SVP Range | (4.0 to 6.0) |
Majority (64.23) percent of respondents had : High School Diploma (or GED or High School Equivalence Certificate)
Some (11.64) percent of respondents had :Some College Courses
Some (11.18) percent of respondents had :Less than a High School Diploma
Interest Code : RC
Realistic-Realistic occupations frequently involve work activities that include practical, hands-on problems and solutions. They often deal with plants, animals, and real-world materials like wood, tools, and machinery. Many of the occupations require working outside, and do not involve a lot of paperwork or working closely with others.
Conventional-Conventional occupations frequently involve following set procedures and routines. These occupations can include working with data and details more than with ideas. Usually there is a clear line of authority to follow.
Near Vision-The ability to see details at close range (within a few feet of the observer).
Problem Sensitivity-The ability to tell when something is wrong or is likely to go wrong. It does not involve solving the problem, only recognizing there is a problem.
Oral Comprehension-The ability to listen to and understand information and ideas presented through spoken words and sentences.
Oral Expression-The ability to communicate information and ideas in speaking so others will understand.
Deductive Reasoning-The ability to apply general rules to specific problems to produce answers that make sense.
Inductive Reasoning-The ability to combine pieces of information to form general rules or conclusions (includes finding a relationship among seemingly unrelated events).
Dependability-Job requires being reliable, responsible, and dependable, and fulfilling obligations.
Attention to Detail-Job requires being careful about detail and thorough in completing work tasks.
Integrity-Job requires being honest and ethical.
Independence-Job requires developing one's own ways of doing things, guiding oneself with little or no supervision, and depending on oneself to get things done.
Initiative-Job requires a willingness to take on responsibilities and challenges.
Cooperation-Job requires being pleasant with others on the job and displaying a good-natured, cooperative attitude.
Top 3 Values
Independence-Occupations that satisfy this work value allow employees to work on their own and make decisions. Corresponding needs are Creativity, Responsibility and Autonomy.
Support-Occupations that satisfy this work value offer supportive management that stands behind employees. Corresponding needs are Company Policies, Supervision: Human Relations and Supervision: Technical.
Working Conditions-Occupations that satisfy this work value offer job security and good working conditions. Corresponding needs are Activity, Compensation, Independence, Security, Variety and Working Conditions.
Active Listening-Giving full attention to what other people are saying, taking time to understand the points being made, asking questions as appropriate, and not interrupting at inappropriate times.
Critical Thinking-Using logic and reasoning to identify the strengths and weaknesses of alternative solutions, conclusions or approaches to problems.
Speaking-Talking to others to convey information effectively.
Writing-Communicating effectively in writing as appropriate for the needs of the audience.
Active Learning-Understanding the implications of new information for both current and future problem-solving and decision-making.
Monitoring-Monitoring/Assessing performance of yourself, other individuals, or organizations to make improvements or take corrective action.
Production and Processing-Knowledge of raw materials, production processes, quality control, costs, and other techniques for maximizing the effective manufacture and distribution of goods.
Mathematics-Knowledge of arithmetic, algebra, geometry, calculus, statistics, and their applications.
Customer and Personal Service-Knowledge of principles and processes for providing customer and personal services. This includes customer needs assessment, meeting quality standards for services, and evaluation of customer satisfaction.
Administration and Management-Knowledge of business and management principles involved in strategic planning, resource allocation, human resources modeling, leadership technique, production methods, and coordination of people and resources.
Mechanical-Knowledge of machines and tools, including their designs, uses, repair, and maintenance.
Education and Training-Knowledge of principles and methods for curriculum and training design, teaching and instruction for individuals and groups, and the measurement of training effects.
Evaluate log characteristics and determine grades, using established criteria.
Record data about individual trees or load volumes into tally books or hand-held collection terminals.
Measure felled logs or loads of pulpwood to calculate volume, weight, dimensions, and marketable value, using measuring devices and conversion tables.
Paint identification marks of specified colors on logs to identify grades or species, using spray cans, or call out grades to log markers.
Jab logs with metal ends of scale sticks, and inspect logs to ascertain characteristics or defects such as water damage, splits, knots, broken ends, rotten areas, twists, and curves.
Identify logs of substandard or special grade so that they can be returned to shippers, regraded, recut, or transferred for other processing.
Arrange for hauling of logs to appropriate mill sites.
Weigh log trucks before and after unloading, and record load weights and supplier identities.
Measure log lengths and mark boles for bucking into logs, according to specifications.
Communicate with coworkers by using signals to direct log movement.
Judging the Qualities of Things, Services, or People-Assessing the value, importance, or quality of things or people.
Documenting/Recording Information-Entering, transcribing, recording, storing, or maintaining information in written or electronic/magnetic form.
Estimating the Quantifiable Characteristics of Products, Events, or Information-Estimating sizes, distances, and quantities; or determining time, costs, resources, or materials needed to perform a work activity.
Inspecting Equipment, Structures, or Material-Inspecting equipment, structures, or materials to identify the cause of errors or other problems or defects.
Evaluating Information to Determine Compliance with Standards-Using relevant information and individual judgment to determine whether events or processes comply with laws, regulations, or standards.
Communicating with Supervisors, Peers, or Subordinates-Providing information to supervisors, co-workers, and subordinates by telephone, in written form, e-mail, or in person.
Face-to-Face Discussions-Mostly you have to have face-to-face discussions with individuals or teams in this job?
Freedom to Make Decisions-The job offers decision making freedom without supervision
Structured versus Unstructured Work-Job is structured for the worker, rather than allowing the worker to determine tasks, priorities, and goals
Contact With Others-This job require the worker to be in contact with others (face-to-face, by telephone, or otherwise) in order to perform it?
Deal With External Customers-Important to work with external customers or the public in this job
Telephone-Mostly you have telephone conversations in this job
Frequency of Decision Making-The worker is required to make decisions that affect other people, the financial resources, and/or the image and reputation of the organization
Importance of Being Exact or Accurate-Required to be very exact or highly accurate in performing this job
Inventory management software e.g. Atterbury Consultants SuperACE/FLIPS
Spreadsheet software e.g. Microsoft Excel
Word processing software e.g. Microsoft Word
Laser measuring systems e.g.3D laser scanning systems
Ball peen hammer e.g.Ball peen hammers
Power saws e.g.Chain saws
Measuring wheels for distance e.g.Digital measuring wheels
Hard hats e.g.Forestry hard hats
Safety glasses e.g.Forestry safety glasses
Pocket calculator e.g.Hand calculators
Portable data input terminals e.g.Handheld computers
Notebook computers e.g.Laptop computers
Infrared imagers e.g.Light curtains