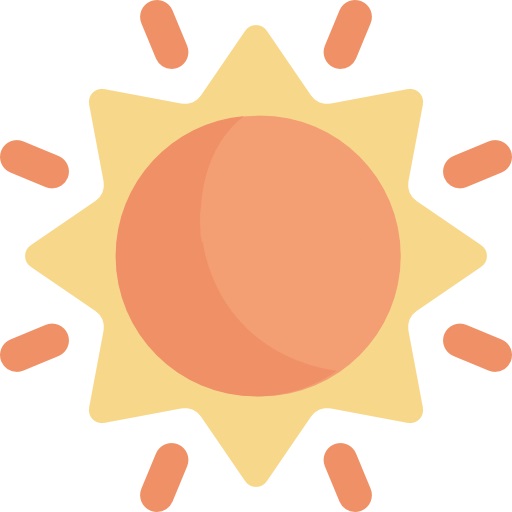 Bright Outlook
Yes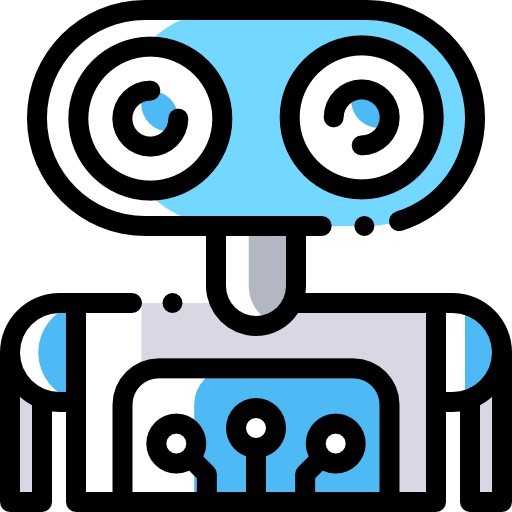 Automation Impact
High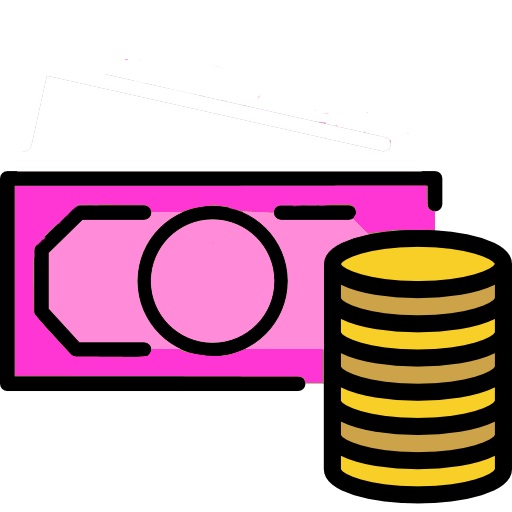 Salary Level
Much Below Average
| | |
| --- | --- |
| Title | Job Zone Two: Some Preparation Needed |
| Experience | Some previous work-related skill, knowledge, or experience is usually needed. For example, a teller would benefit from experience working directly with the public. |
| Education | These occupations usually require a high school diploma. |
| Job Training | Employees in these occupations need anywhere from a few months to one year of working with experienced employees. A recognized apprenticeship program may be associated with these occupations. |
| Examples | These occupations often involve using your knowledge and skills to help others. Examples include sheet metal workers, forest fire fighters, customer service representatives, physical therapist aides, salespersons (retail), and tellers. |
| SVP Range | (4.0 to 6.0) |
Majority (70.3) percent of respondents had : High School Diploma (or GED or High School Equivalence Certificate)
Some (19.45) percent of respondents had :Less than a High School Diploma
Some (5.22) percent of respondents had :Some College Courses
Interest Code : R
Realistic-Realistic occupations frequently involve work activities that include practical, hands-on problems and solutions. They often deal with plants, animals, and real-world materials like wood, tools, and machinery. Many of the occupations require working outside, and do not involve a lot of paperwork or working closely with others.
Static Strength-The ability to exert maximum muscle force to lift, push, pull, or carry objects.
Multilimb Coordination-The ability to coordinate two or more limbs (for example, two arms, two legs, or one leg and one arm) while sitting, standing, or lying down. It does not involve performing the activities while the whole body is in motion.
Trunk Strength-The ability to use your abdominal and lower back muscles to support part of the body repeatedly or continuously over time without 'giving out' or fatiguing.
Control Precision-The ability to quickly and repeatedly adjust the controls of a machine or a vehicle to exact positions.
Oral Comprehension-The ability to listen to and understand information and ideas presented through spoken words and sentences.
Manual Dexterity-The ability to quickly move your hand, your hand together with your arm, or your two hands to grasp, manipulate, or assemble objects.
Dependability-Job requires being reliable, responsible, and dependable, and fulfilling obligations.
Stress Tolerance-Job requires accepting criticism and dealing calmly and effectively with high stress situations.
Achievement/Effort-Job requires establishing and maintaining personally challenging achievement goals and exerting effort toward mastering tasks.
Integrity-Job requires being honest and ethical.
Attention to Detail-Job requires being careful about detail and thorough in completing work tasks.
Cooperation-Job requires being pleasant with others on the job and displaying a good-natured, cooperative attitude.
Top 3 Values
Relationships-Occupations that satisfy this work value allow employees to provide service to others and work with co-workers in a friendly non-competitive environment. Corresponding needs are Co-workers, Moral Values and Social Service.
Support-Occupations that satisfy this work value offer supportive management that stands behind employees. Corresponding needs are Company Policies, Supervision: Human Relations and Supervision: Technical.
Working Conditions-Occupations that satisfy this work value offer job security and good working conditions. Corresponding needs are Activity, Compensation, Independence, Security, Variety and Working Conditions.
Critical Thinking-Using logic and reasoning to identify the strengths and weaknesses of alternative solutions, conclusions or approaches to problems.
Coordination-Adjusting actions in relation to others' actions.
Operation and Control-Controlling operations of equipment or systems.
Reading Comprehension-Understanding written sentences and paragraphs in work related documents.
Active Listening-Giving full attention to what other people are saying, taking time to understand the points being made, asking questions as appropriate, and not interrupting at inappropriate times.
Speaking-Talking to others to convey information effectively.
English Language-Knowledge of the structure and content of the English language including the meaning and spelling of words, rules of composition, and grammar.
Mathematics-Knowledge of arithmetic, algebra, geometry, calculus, statistics, and their applications.
Transportation-Knowledge of principles and methods for moving people or goods by air, rail, sea, or road, including the relative costs and benefits.
Mechanical-Knowledge of machines and tools, including their designs, uses, repair, and maintenance.
Production and Processing-Knowledge of raw materials, production processes, quality control, costs, and other techniques for maximizing the effective manufacture and distribution of goods.
Public Safety and Security-Knowledge of relevant equipment, policies, procedures, and strategies to promote effective local, state, or national security operations for the protection of people, data, property, and institutions.
Move freight, stock, or other materials to and from storage or production areas, loading docks, delivery vehicles, ships, or containers, by hand or using trucks, tractors, or other equipment.
Sort cargo before loading and unloading.
Stack cargo in locations, such as transit sheds or in holds of ships as directed, using pallets or cargo boards.
Attach identifying tags to containers or mark them with identifying information.
Record numbers of units handled or moved, using daily production sheets or work tickets.
Read work orders or receive oral instructions to determine work assignments or material or equipment needs.
Install protective devices, such as bracing, padding, or strapping, to prevent shifting or damage to items being transported.
Direct spouts and position receptacles, such as bins, carts, or containers, so they can be loaded.
Attach slings, hooks, or other devices to lift cargo and guide loads.
Maintain equipment storage areas to ensure that inventory is protected.
Performing General Physical Activities-Performing physical activities that require considerable use of your arms and legs and moving your whole body, such as climbing, lifting, balancing, walking, stooping, and handling of materials.
Handling and Moving Objects-Using hands and arms in handling, installing, positioning, and moving materials, and manipulating things.
Identifying Objects, Actions, and Events-Identifying information by categorizing, estimating, recognizing differences or similarities, and detecting changes in circumstances or events.
Controlling Machines and Processes-Using either control mechanisms or direct physical activity to operate machines or processes (not including computers or vehicles).
Operating Vehicles, Mechanized Devices, or Equipment-Running, maneuvering, navigating, or driving vehicles or mechanized equipment, such as forklifts, passenger vehicles, aircraft, or water craft.
Establishing and Maintaining Interpersonal Relationships-Developing constructive and cooperative working relationships with others, and maintaining them over time.
Face-to-Face Discussions-Mostly you have to have face-to-face discussions with individuals or teams in this job?
Work With Work Group or Team-Important to work with others in a group or team in this job
Spend Time Using Your Hands to Handle, Control, or Feel Objects, Tools, or Controls-Mostly this job requires using your hands to handle, control, or feel objects, tools or controls
Wear Common Protective or Safety Equipment such as Safety Shoes, Glasses, Gloves, Hearing Protection, Hard Hats, or Life Jackets-Requires wearing common protective or safety equipment such as safety shoes, glasses, gloves, hard hats or life jackets
Time Pressure-This job require the worker to meet strict deadlines
Frequency of Decision Making-The worker is required to make decisions that affect other people, the financial resources, and/or the image and reputation of the organization
Indoors, Environmentally Controlled-Mostly this job require working indoors in environmentally controlled conditions
Importance of Being Exact or Accurate-Required to be very exact or highly accurate in performing this job
Computer aided design CAD software e.g. Autodesk AutoCAD
Data base user interface and query software e.g. Data entry software
Operating system software e.g. Handheld computer device software
Electronic mail software e.g. IBM Notes
Inventory management software e.g. Inventory tracking software
Industrial control software e.g. Machine control software
Spreadsheet software e.g. Microsoft Excel
Office suite software e.g. Microsoft Office
Electronic mail software e.g. Microsoft Outlook
Desktop publishing software e.g. Microsoft Publisher
Wrapping machinery e.g.Banding machines
Hammers e.g.Claw hanmers
Dollies
Forklifts
Saws e.g.Hand saws
Hand trucks or accessories e.g.Handtrucks
Jacks
Forklifts e.g.Lift trucks
Lifting hooks
Track cranes e.g.Overhead cranes
Cluster
For more details on career clusters, refer here
Pathway
For more details on career pathways, refer here