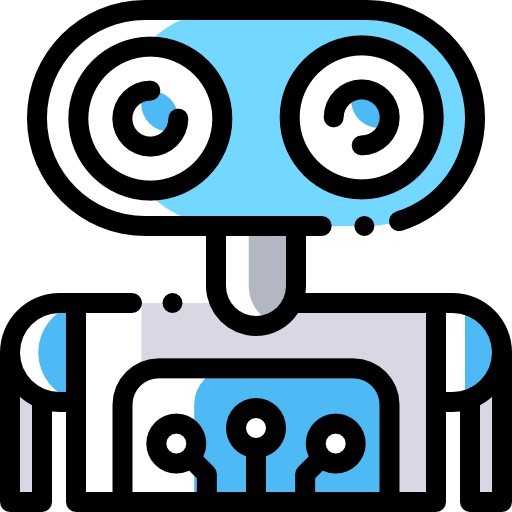 Automation Impact
High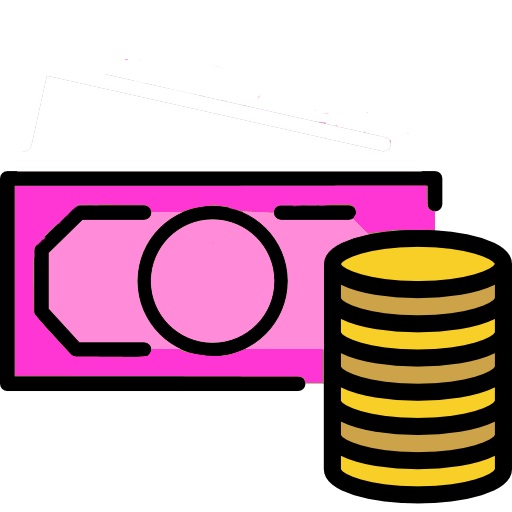 Salary Level
Below Average
| | |
| --- | --- |
| Title | Job Zone Two: Some Preparation Needed |
| Experience | Some previous work-related skill, knowledge, or experience is usually needed. For example, a teller would benefit from experience working directly with the public. |
| Education | These occupations usually require a high school diploma. |
| Job Training | Employees in these occupations need anywhere from a few months to one year of working with experienced employees. A recognized apprenticeship program may be associated with these occupations. |
| Examples | These occupations often involve using your knowledge and skills to help others. Examples include sheet metal workers, forest fire fighters, customer service representatives, physical therapist aides, salespersons (retail), and tellers. |
| SVP Range | (4.0 to 6.0) |
Majority (83.99) percent of respondents had : High School Diploma (or GED or High School Equivalence Certificate)
Some (8.97) percent of respondents had :Less than a High School Diploma
Some (4.75) percent of respondents had :Post-Secondary Certificate - awarded for training completed after high school (for example, in Personnel Services, Engineering-related Technologies, Vocational Home Economics, Construction Trades, Mechanics and Repairers, Precision Production Trades)
Interest Code : RC
Realistic-Realistic occupations frequently involve work activities that include practical, hands-on problems and solutions. They often deal with plants, animals, and real-world materials like wood, tools, and machinery. Many of the occupations require working outside, and do not involve a lot of paperwork or working closely with others.
Conventional-Conventional occupations frequently involve following set procedures and routines. These occupations can include working with data and details more than with ideas. Usually there is a clear line of authority to follow.
Control Precision-The ability to quickly and repeatedly adjust the controls of a machine or a vehicle to exact positions.
Multilimb Coordination-The ability to coordinate two or more limbs (for example, two arms, two legs, or one leg and one arm) while sitting, standing, or lying down. It does not involve performing the activities while the whole body is in motion.
Response Orientation-The ability to choose quickly between two or more movements in response to two or more different signals (lights, sounds, pictures). It includes the speed with which the correct response is started with the hand, foot, or other body part.
Manual Dexterity-The ability to quickly move your hand, your hand together with your arm, or your two hands to grasp, manipulate, or assemble objects.
Far Vision-The ability to see details at a distance.
Reaction Time-The ability to quickly respond (with the hand, finger, or foot) to a signal (sound, light, picture) when it appears.
Attention to Detail-Job requires being careful about detail and thorough in completing work tasks.
Self Control-Job requires maintaining composure, keeping emotions in check, controlling anger, and avoiding aggressive behavior, even in very difficult situations.
Concern for Others-Job requires being sensitive to others' needs and feelings and being understanding and helpful on the job.
Dependability-Job requires being reliable, responsible, and dependable, and fulfilling obligations.
Integrity-Job requires being honest and ethical.
Achievement/Effort-Job requires establishing and maintaining personally challenging achievement goals and exerting effort toward mastering tasks.
Top 3 Values
Relationships-Occupations that satisfy this work value allow employees to provide service to others and work with co-workers in a friendly non-competitive environment. Corresponding needs are Co-workers, Moral Values and Social Service.
Support-Occupations that satisfy this work value offer supportive management that stands behind employees. Corresponding needs are Company Policies, Supervision: Human Relations and Supervision: Technical.
Independence-Occupations that satisfy this work value allow employees to work on their own and make decisions. Corresponding needs are Creativity, Responsibility and Autonomy.
Operation and Control-Controlling operations of equipment or systems.
Operation Monitoring-Watching gauges, dials, or other indicators to make sure a machine is working properly.
Coordination-Adjusting actions in relation to others' actions.
Equipment Maintenance-Performing routine maintenance on equipment and determining when and what kind of maintenance is needed.
Time Management-Managing one's own time and the time of others.
Active Listening-Giving full attention to what other people are saying, taking time to understand the points being made, asking questions as appropriate, and not interrupting at inappropriate times.
Public Safety and Security-Knowledge of relevant equipment, policies, procedures, and strategies to promote effective local, state, or national security operations for the protection of people, data, property, and institutions.
English Language-Knowledge of the structure and content of the English language including the meaning and spelling of words, rules of composition, and grammar.
Customer and Personal Service-Knowledge of principles and processes for providing customer and personal services. This includes customer needs assessment, meeting quality standards for services, and evaluation of customer satisfaction.
Production and Processing-Knowledge of raw materials, production processes, quality control, costs, and other techniques for maximizing the effective manufacture and distribution of goods.
Mathematics-Knowledge of arithmetic, algebra, geometry, calculus, statistics, and their applications.
Transportation-Knowledge of principles and methods for moving people or goods by air, rail, sea, or road, including the relative costs and benefits.
Move levers or controls that operate lifting devices, such as forklifts, lift beams with swivel-hooks, hoists, or elevating platforms, to load, unload, transport, or stack material.
Inspect product load for accuracy and safely move it around the warehouse or facility to ensure timely and complete delivery.
Manually or mechanically load or unload materials from pallets, skids, platforms, cars, lifting devices, or other transport vehicles.
Move controls to drive gasoline- or electric-powered trucks, cars, or tractors and transport materials between loading, processing, and storage areas.
Position lifting devices under, over, or around loaded pallets, skids, or boxes and secure material or products for transport to designated areas.
Weigh materials or products and record weight or other production data on tags or labels.
Perform routine maintenance on vehicles or auxiliary equipment, such as cleaning, lubricating, recharging batteries, fueling, or replacing liquefied-gas tank.
Operate or tend automatic stacking, loading, packaging, or cutting machines.
Signal workers to discharge, dump, or level materials.
Hook tow trucks to trailer hitches and fasten attachments, such as graders, plows, rollers, or winch cables to tractors, using hitchpins.
Operating Vehicles, Mechanized Devices, or Equipment-Running, maneuvering, navigating, or driving vehicles or mechanized equipment, such as forklifts, passenger vehicles, aircraft, or water craft.
Inspecting Equipment, Structures, or Material-Inspecting equipment, structures, or materials to identify the cause of errors or other problems or defects.
Communicating with Supervisors, Peers, or Subordinates-Providing information to supervisors, co-workers, and subordinates by telephone, in written form, e-mail, or in person.
Handling and Moving Objects-Using hands and arms in handling, installing, positioning, and moving materials, and manipulating things.
Getting Information-Observing, receiving, and otherwise obtaining information from all relevant sources.
Monitor Processes, Materials, or Surroundings-Monitoring and reviewing information from materials, events, or the environment, to detect or assess problems.
Sounds, Noise Levels Are Distracting or Uncomfortable-Mostly this job require working exposed to sounds and noise levels that are distracting or uncomfortable
Time Pressure-This job require the worker to meet strict deadlines
Importance of Being Exact or Accurate-Required to be very exact or highly accurate in performing this job
Spend Time Using Your Hands to Handle, Control, or Feel Objects, Tools, or Controls-Mostly this job requires using your hands to handle, control, or feel objects, tools or controls
Exposed to Contaminants-Mostly this job require working exposed to contaminants (such as pollutants, gases, dust or odors)
Face-to-Face Discussions-Mostly you have to have face-to-face discussions with individuals or teams in this job?
Frequency of Decision Making-The worker is required to make decisions that affect other people, the financial resources, and/or the image and reputation of the organization
Very Hot or Cold Temperatures-Mostly this job require working in very hot (above 90 F degrees) or very cold (below 32 F degrees) temperatures
Inventory management software e.g. Argos Software ABECAS Insight WMS
Computer aided design CAD software e.g. Autodesk AutoCAD
Inventory management software e.g. BarControl Enterprise Manager iBEM
Spreadsheet software e.g. Microsoft Excel
Office suite software e.g. Microsoft Office
Inventory management software e.g. Motek Priya
Enterprise resource planning ERP software e.g. SAP
Materials requirements planning logistics and supply chain software e.g. SSA Global Supply Chain Management
Wrapping machinery e.g.Banding equipment
Belt conveyors
Forklift or elevator accessories or supplies e.g.Booms
Dock plates e.g.Bridgeplates
Bulk transporters e.g.Bulk liquid trucks
Forklifts e.g.Cantilever trucks
Lifts e.g.Combination vacuum lifts
Cargo handling equipment e.g.Container reach stackers
Cargo handling equipment e.g.Container top handlers
Lifts e.g.Counterbalanced front/side loader lift trucks
Cluster
For more details on career clusters, refer here
Pathway