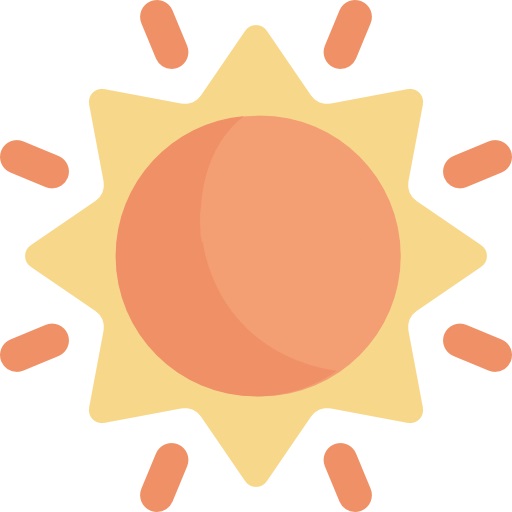 Bright Outlook
Yes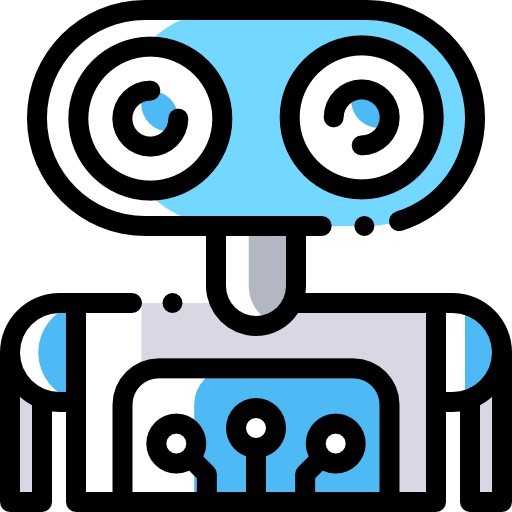 Automation Impact
High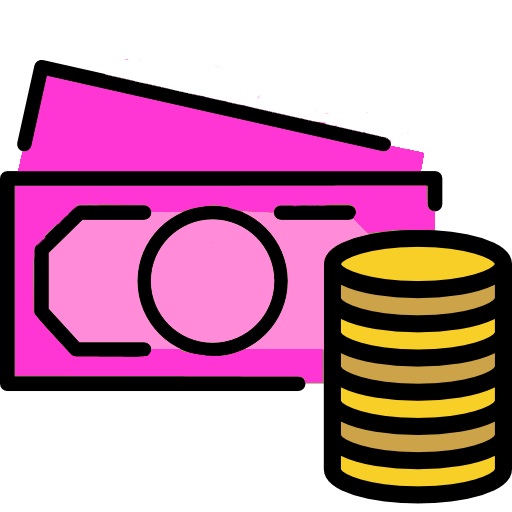 Salary Level
Average
| | |
| --- | --- |
| Title | Job Zone Three: Medium Preparation Needed |
| Experience | Previous work-related skill, knowledge, or experience is required for these occupations. For example, an electrician must have completed three or four years of apprenticeship or several years of vocational training, and often must have passed a licensing exam, in order to perform the job. |
| Education | Most occupations in this zone require training in vocational schools, related on-the-job experience, or an associate's degree. |
| Job Training | Employees in these occupations usually need one or two years of training involving both on-the-job experience and informal training with experienced workers. A recognized apprenticeship program may be associated with these occupations. |
| Examples | These occupations usually involve using communication and organizational skills to coordinate, supervise, manage, or train others to accomplish goals. Examples include food service managers, electricians, agricultural technicians, legal secretaries, interviewers, and insurance sales agents. |
| SVP Range | (6.0 to 7.0) |
Majority (47.99) percent of respondents had : Post-Secondary Certificate - awarded for training completed after high school (for example, in Personnel Services, Engineering-related Technologies, Vocational Home Economics, Construction Trades, Mechanics and Repairers, Precision Production Trades)
Some (25.34) percent of respondents had :High School Diploma (or GED or High School Equivalence Certificate)
Some (8.28) percent of respondents had :Bachelor's Degree
Interest Code : RIC
Realistic-Realistic occupations frequently involve work activities that include practical, hands-on problems and solutions. They often deal with plants, animals, and real-world materials like wood, tools, and machinery. Many of the occupations require working outside, and do not involve a lot of paperwork or working closely with others.
Investigative-Investigative occupations frequently involve working with ideas, and require an extensive amount of thinking. These occupations can involve searching for facts and figuring out problems mentally.
Conventional-Conventional occupations frequently involve following set procedures and routines. These occupations can include working with data and details more than with ideas. Usually there is a clear line of authority to follow.
Arm-Hand Steadiness-The ability to keep your hand and arm steady while moving your arm or while holding your arm and hand in one position.
Manual Dexterity-The ability to quickly move your hand, your hand together with your arm, or your two hands to grasp, manipulate, or assemble objects.
Finger Dexterity-The ability to make precisely coordinated movements of the fingers of one or both hands to grasp, manipulate, or assemble very small objects.
Control Precision-The ability to quickly and repeatedly adjust the controls of a machine or a vehicle to exact positions.
Multilimb Coordination-The ability to coordinate two or more limbs (for example, two arms, two legs, or one leg and one arm) while sitting, standing, or lying down. It does not involve performing the activities while the whole body is in motion.
Reaction Time-The ability to quickly respond (with the hand, finger, or foot) to a signal (sound, light, picture) when it appears.
Dependability-Job requires being reliable, responsible, and dependable, and fulfilling obligations.
Attention to Detail-Job requires being careful about detail and thorough in completing work tasks.
Cooperation-Job requires being pleasant with others on the job and displaying a good-natured, cooperative attitude.
Analytical Thinking-Job requires analyzing information and using logic to address work-related issues and problems.
Initiative-Job requires a willingness to take on responsibilities and challenges.
Persistence-Job requires persistence in the face of obstacles.
Top 3 Values
Support-Occupations that satisfy this work value offer supportive management that stands behind employees. Corresponding needs are Company Policies, Supervision: Human Relations and Supervision: Technical.
Independence-Occupations that satisfy this work value allow employees to work on their own and make decisions. Corresponding needs are Creativity, Responsibility and Autonomy.
Working Conditions-Occupations that satisfy this work value offer job security and good working conditions. Corresponding needs are Activity, Compensation, Independence, Security, Variety and Working Conditions.
Equipment Maintenance-Performing routine maintenance on equipment and determining when and what kind of maintenance is needed.
Repairing-Repairing machines or systems using the needed tools.
Operation Monitoring-Watching gauges, dials, or other indicators to make sure a machine is working properly.
Troubleshooting-Determining causes of operating errors and deciding what to do about it.
Operation and Control-Controlling operations of equipment or systems.
Quality Control Analysis-Conducting tests and inspections of products, services, or processes to evaluate quality or performance.
Mechanical-Knowledge of machines and tools, including their designs, uses, repair, and maintenance.
Engineering and Technology-Knowledge of the practical application of engineering science and technology. This includes applying principles, techniques, procedures, and equipment to the design and production of various goods and services.
Production and Processing-Knowledge of raw materials, production processes, quality control, costs, and other techniques for maximizing the effective manufacture and distribution of goods.
Mathematics-Knowledge of arithmetic, algebra, geometry, calculus, statistics, and their applications.
English Language-Knowledge of the structure and content of the English language including the meaning and spelling of words, rules of composition, and grammar.
Computers and Electronics-Knowledge of circuit boards, processors, chips, electronic equipment, and computer hardware and software, including applications and programming.
Repair or maintain the operating condition of industrial production or processing machinery or equipment.
Repair or replace broken or malfunctioning components of machinery or equipment.
Disassemble machinery or equipment to remove parts and make repairs.
Observe and test the operation of machinery or equipment to diagnose malfunctions, using voltmeters or other testing devices.
Reassemble equipment after completion of inspections, testing, or repairs.
Clean, lubricate, or adjust parts, equipment, or machinery.
Examine parts for defects, such as breakage or excessive wear.
Operate newly repaired machinery or equipment to verify the adequacy of repairs.
Analyze test results, machine error messages, or information obtained from operators to diagnose equipment problems.
Record parts or materials used and order or requisition new parts or materials as necessary.
Repairing and Maintaining Mechanical Equipment-Servicing, repairing, adjusting, and testing machines, devices, moving parts, and equipment that operate primarily on the basis of mechanical (not electronic) principles.
Controlling Machines and Processes-Using either control mechanisms or direct physical activity to operate machines or processes (not including computers or vehicles).
Inspecting Equipment, Structures, or Material-Inspecting equipment, structures, or materials to identify the cause of errors or other problems or defects.
Handling and Moving Objects-Using hands and arms in handling, installing, positioning, and moving materials, and manipulating things.
Performing General Physical Activities-Performing physical activities that require considerable use of your arms and legs and moving your whole body, such as climbing, lifting, balancing, walking, stooping, and handling of materials.
Communicating with Supervisors, Peers, or Subordinates-Providing information to supervisors, co-workers, and subordinates by telephone, in written form, e-mail, or in person.
Face-to-Face Discussions-Mostly you have to have face-to-face discussions with individuals or teams in this job?
Wear Common Protective or Safety Equipment such as Safety Shoes, Glasses, Gloves, Hearing Protection, Hard Hats, or Life Jackets-Requires wearing common protective or safety equipment such as safety shoes, glasses, gloves, hard hats or life jackets
Spend Time Standing-Mostly this job requires standing
Spend Time Using Your Hands to Handle, Control, or Feel Objects, Tools, or Controls-Mostly this job requires using your hands to handle, control, or feel objects, tools or controls
Contact With Others-This job require the worker to be in contact with others (face-to-face, by telephone, or otherwise) in order to perform it?
Exposed to Hazardous Equipment-Mostly this job require exposure to hazardous equipment
Freedom to Make Decisions-The job offers decision making freedom without supervision
Importance of Being Exact or Accurate-Required to be very exact or highly accurate in performing this job
Industrial control software e.g. BIT Corp ProMACS PLC
Computer aided design CAD software
Data base user interface and query software e.g. Data entry software
Computer aided manufacturing CAM software e.g. Extranet Machine Tools Suite
Inventory management software e.g. Inventory tracking software
Industrial control software e.g. KEYENCE PLC Ladder Logic
Facilities management software e.g. Maintenance management software
Data base user interface and query software e.g. Maintenance planning and control software
Spreadsheet software e.g. Microsoft Excel
Office suite software e.g. Microsoft Office
Blow torch e.g.Acetylene torches
Adjustable widemouth pliers
Adjustable wrenches
Air compressors
Cold chisels e.g.Airhammer chisels
Pneumatic drill e.g.Airpowered descaling drills
Pneumatic sanding machines e.g.Airpowered descaling turbines
Magnifiers e.g.Alignment scopes
Alignment jig e.g.Alignment tools
Hex keys e.g.Allen wrenches