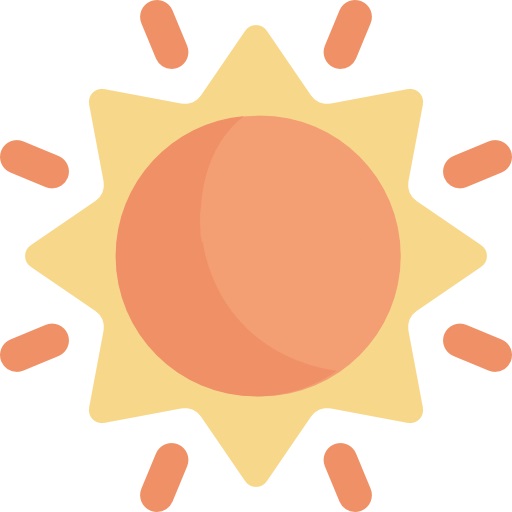 Bright Outlook
Yes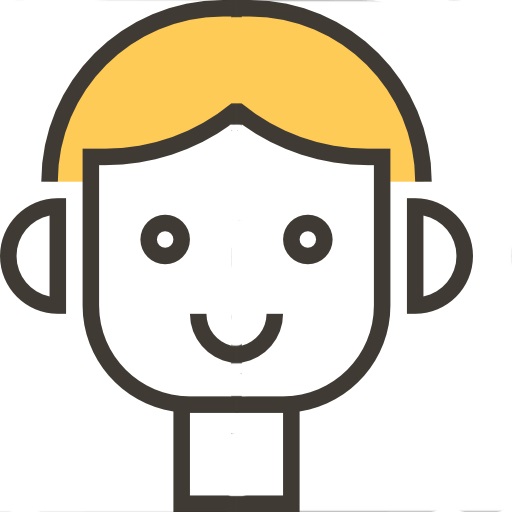 Automation Impact
Low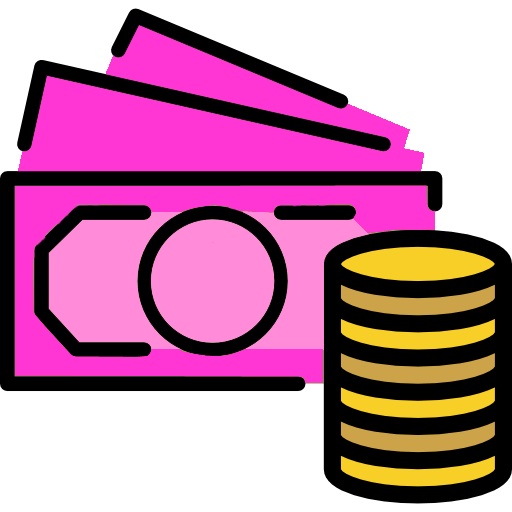 Salary Level
Much Above Average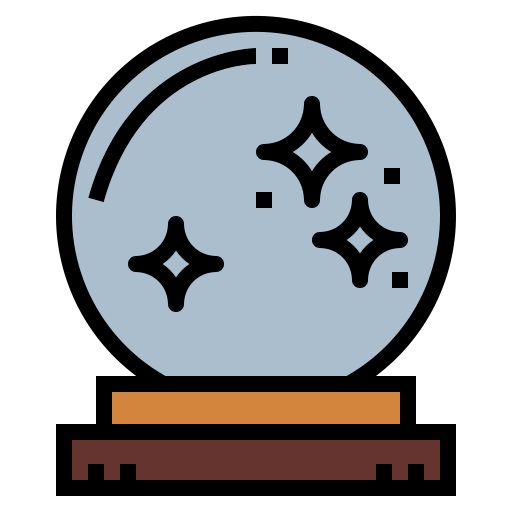 Future Career
Yes
| | |
| --- | --- |
| Title | Job Zone Five: Extensive Preparation Needed |
| Experience | Extensive skill, knowledge, and experience are needed for these occupations. Many require more than five years of experience. For example, surgeons must complete four years of college and an additional five to seven years of specialized medical training to be able to do their job. |
| Education | Most of these occupations require graduate school. For example, they may require a master's degree, and some require a Ph.D., M.D., or J.D. (law degree). |
| Job Training | Employees may need some on-the-job training, but most of these occupations assume that the person will already have the required skills, knowledge, work-related experience, and/or training. |
| Examples | These occupations often involve coordinating, training, supervising, or managing the activities of others to accomplish goals. Very advanced communication and organizational skills are required. Examples include librarians, lawyers, aerospace engineers, wildlife biologists, school psychologists, surgeons, treasurers, and controllers. |
| SVP Range | (8.0 and above) |
Majority (70.83) percent of respondents had : Master's Degree
Some (12.5) percent of respondents had :Bachelor's Degree
Some (8.33) percent of respondents had :Post-Master's Certificate - awarded for completion of an organized program of study; designed for people who have completed a Master's degree, but do not meet the requirements of academic degrees at the doctoral level
Interest Code : IR
Investigative-Investigative occupations frequently involve working with ideas, and require an extensive amount of thinking. These occupations can involve searching for facts and figuring out problems mentally.
Realistic-Realistic occupations frequently involve work activities that include practical, hands-on problems and solutions. They often deal with plants, animals, and real-world materials like wood, tools, and machinery. Many of the occupations require working outside, and do not involve a lot of paperwork or working closely with others.
Written Comprehension-The ability to read and understand information and ideas presented in writing.
Deductive Reasoning-The ability to apply general rules to specific problems to produce answers that make sense.
Inductive Reasoning-The ability to combine pieces of information to form general rules or conclusions (includes finding a relationship among seemingly unrelated events).
Written Expression-The ability to communicate information and ideas in writing so others will understand.
Problem Sensitivity-The ability to tell when something is wrong or is likely to go wrong. It does not involve solving the problem, only recognizing there is a problem.
Information Ordering-The ability to arrange things or actions in a certain order or pattern according to a specific rule or set of rules (e.g., patterns of numbers, letters, words, pictures, mathematical operations).
Analytical Thinking-Job requires analyzing information and using logic to address work-related issues and problems.
Attention to Detail-Job requires being careful about detail and thorough in completing work tasks.
Integrity-Job requires being honest and ethical.
Initiative-Job requires a willingness to take on responsibilities and challenges.
Persistence-Job requires persistence in the face of obstacles.
Dependability-Job requires being reliable, responsible, and dependable, and fulfilling obligations.
Top 3 Values
Achievement-Occupations that satisfy this work value are results oriented and allow employees to use their strongest abilities, giving them a feeling of accomplishment. Corresponding needs are Ability Utilization and Achievement.
Working Conditions-Occupations that satisfy this work value offer job security and good working conditions. Corresponding needs are Activity, Compensation, Independence, Security, Variety and Working Conditions.
Independence-Occupations that satisfy this work value allow employees to work on their own and make decisions. Corresponding needs are Creativity, Responsibility and Autonomy.
Critical Thinking-Using logic and reasoning to identify the strengths and weaknesses of alternative solutions, conclusions or approaches to problems.
Complex Problem Solving-Identifying complex problems and reviewing related information to develop and evaluate options and implement solutions.
Reading Comprehension-Understanding written sentences and paragraphs in work related documents.
Active Listening-Giving full attention to what other people are saying, taking time to understand the points being made, asking questions as appropriate, and not interrupting at inappropriate times.
Speaking-Talking to others to convey information effectively.
Writing-Communicating effectively in writing as appropriate for the needs of the audience.
Psychology-Knowledge of human behavior and performance; individual differences in ability, personality, and interests; learning and motivation; psychological research methods; and the assessment and treatment of behavioral and affective disorders.
English Language-Knowledge of the structure and content of the English language including the meaning and spelling of words, rules of composition, and grammar.
Engineering and Technology-Knowledge of the practical application of engineering science and technology. This includes applying principles, techniques, procedures, and equipment to the design and production of various goods and services.
Mathematics-Knowledge of arithmetic, algebra, geometry, calculus, statistics, and their applications.
Design-Knowledge of design techniques, tools, and principles involved in production of precision technical plans, blueprints, drawings, and models.
Education and Training-Knowledge of principles and methods for curriculum and training design, teaching and instruction for individuals and groups, and the measurement of training effects.
Design or evaluate human work systems, using human factors engineering and ergonomic principles to optimize usability, cost, quality, safety, or performance.
Collect data through direct observation of work activities or witnessing the conduct of tests.
Conduct interviews or surveys of users or customers to collect information on topics such as requirements, needs, fatigue, ergonomics, or interfaces.
Prepare reports or presentations summarizing results or conclusions of human factors engineering or ergonomics activities, such as testing, investigation, or validation.
Recommend workplace changes to improve health and safety, using knowledge of potentially harmful factors, such as heavy loads or repetitive motions.
Assess the user-interface or usability characteristics of products.
Review health, safety, accident, or worker compensation records to evaluate safety program effectiveness or to identify jobs with high incidence of injury.
Perform functional, task, or anthropometric analysis, using tools such as checklists, surveys, videotaping or force measurement.
Advocate for end users in collaboration with other professionals, including engineers, designers, managers, or customers.
Conduct research to evaluate potential solutions related to changes in equipment design, procedures, manpower, personnel, or training.
Getting Information-Observing, receiving, and otherwise obtaining information from all relevant sources.
Making Decisions and Solving Problems-Analyzing information and evaluating results to choose the best solution and solve problems.
Thinking Creatively-Developing, designing, or creating new applications, ideas, relationships, systems, or products, including artistic contributions.
Analyzing Data or Information-Identifying the underlying principles, reasons, or facts of information by breaking down information or data into separate parts.
Updating and Using Relevant Knowledge-Keeping up-to-date technically and applying new knowledge to your job.
Identifying Objects, Actions, and Events-Identifying information by categorizing, estimating, recognizing differences or similarities, and detecting changes in circumstances or events.
Electronic Mail-Mostly you use electronic mail in this job
Telephone-Mostly you have telephone conversations in this job
Face-to-Face Discussions-Mostly you have to have face-to-face discussions with individuals or teams in this job?
Structured versus Unstructured Work-Job is structured for the worker, rather than allowing the worker to determine tasks, priorities, and goals
Freedom to Make Decisions-The job offers decision making freedom without supervision
Indoors, Environmentally Controlled-Mostly this job require working indoors in environmentally controlled conditions
Work With Work Group or Team-Important to work with others in a group or team in this job
Spend Time Sitting-Mostly this job requires sitting
Web page creation and editing software e.g. Adobe Systems Adobe Dreamweaver
Graphics or photo imaging software e.g. Adobe Systems Adobe Fireworks
Analytical or scientific software e.g. AEMC DataView
Web platform development software e.g. AJAX
Graphical user interface development software e.g. Altia Design
Internet browser software e.g. Apple Safari
Analytical or scientific software e.g. Bit Debris Solutions Usability Activity Log
Object or component oriented development software e.g. C++
Web platform development software e.g. Cascading Style Sheets CSS
Computer aided design CAD software
Physiological recorders e.g.Algometers
Thickness measuring devices e.g.Anthropometers
Electronic blood pressure units e.g.Automated blood pressure measurement equipment
Skinfold calipers e.g.Body fat measurement calipers
Colorimeters
Laser printers e.g.Computer laser printers
Desktop computers
Digital voice recorders e.g.Digital audio recorders
Compression testers e.g.Digital force gauges
Digital camcorders or video cameras e.g.Digital video cameras