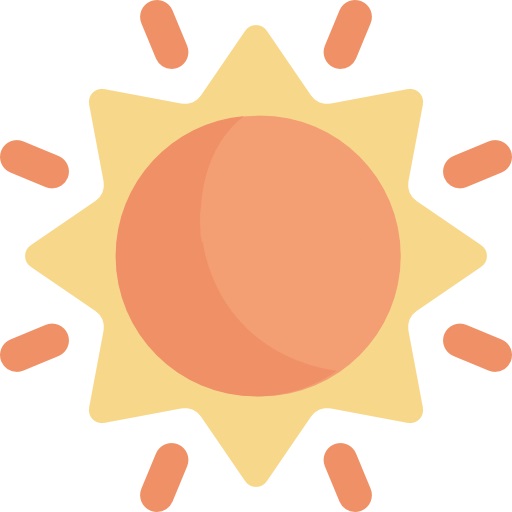 Bright Outlook
Yes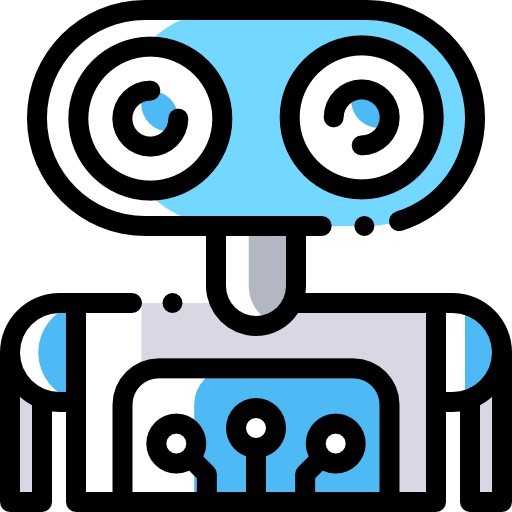 Automation Impact
High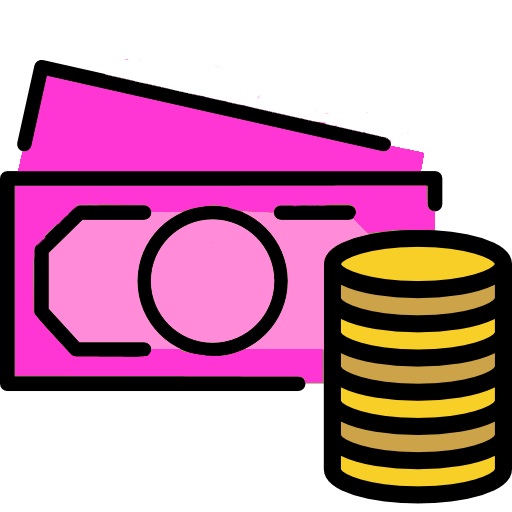 Salary Level
Average
| | |
| --- | --- |
| Title | Job Zone Two: Some Preparation Needed |
| Experience | Some previous work-related skill, knowledge, or experience is usually needed. For example, a teller would benefit from experience working directly with the public. |
| Education | These occupations usually require a high school diploma. |
| Job Training | Employees in these occupations need anywhere from a few months to one year of working with experienced employees. A recognized apprenticeship program may be associated with these occupations. |
| Examples | These occupations often involve using your knowledge and skills to help others. Examples include sheet metal workers, forest fire fighters, customer service representatives, physical therapist aides, salespersons (retail), and tellers. |
| SVP Range | (4.0 to 6.0) |
Majority (55.72) percent of respondents had : High School Diploma (or GED or High School Equivalence Certificate)
Some (18.77) percent of respondents had :Less than a High School Diploma
Some (14.6) percent of respondents had :Post-Secondary Certificate - awarded for training completed after high school (for example, in Personnel Services, Engineering-related Technologies, Vocational Home Economics, Construction Trades, Mechanics and Repairers, Precision Production Trades)
Interest Code : RC
Realistic-Realistic occupations frequently involve work activities that include practical, hands-on problems and solutions. They often deal with plants, animals, and real-world materials like wood, tools, and machinery. Many of the occupations require working outside, and do not involve a lot of paperwork or working closely with others.
Conventional-Conventional occupations frequently involve following set procedures and routines. These occupations can include working with data and details more than with ideas. Usually there is a clear line of authority to follow.
Control Precision-The ability to quickly and repeatedly adjust the controls of a machine or a vehicle to exact positions.
Far Vision-The ability to see details at a distance.
Multilimb Coordination-The ability to coordinate two or more limbs (for example, two arms, two legs, or one leg and one arm) while sitting, standing, or lying down. It does not involve performing the activities while the whole body is in motion.
Response Orientation-The ability to choose quickly between two or more movements in response to two or more different signals (lights, sounds, pictures). It includes the speed with which the correct response is started with the hand, foot, or other body part.
Reaction Time-The ability to quickly respond (with the hand, finger, or foot) to a signal (sound, light, picture) when it appears.
Near Vision-The ability to see details at close range (within a few feet of the observer).
Dependability-Job requires being reliable, responsible, and dependable, and fulfilling obligations.
Self Control-Job requires maintaining composure, keeping emotions in check, controlling anger, and avoiding aggressive behavior, even in very difficult situations.
Attention to Detail-Job requires being careful about detail and thorough in completing work tasks.
Integrity-Job requires being honest and ethical.
Stress Tolerance-Job requires accepting criticism and dealing calmly and effectively with high stress situations.
Cooperation-Job requires being pleasant with others on the job and displaying a good-natured, cooperative attitude.
Top 3 Values
Support-Occupations that satisfy this work value offer supportive management that stands behind employees. Corresponding needs are Company Policies, Supervision: Human Relations and Supervision: Technical.
Independence-Occupations that satisfy this work value allow employees to work on their own and make decisions. Corresponding needs are Creativity, Responsibility and Autonomy.
Working Conditions-Occupations that satisfy this work value offer job security and good working conditions. Corresponding needs are Activity, Compensation, Independence, Security, Variety and Working Conditions.
Operation and Control-Controlling operations of equipment or systems.
Operation Monitoring-Watching gauges, dials, or other indicators to make sure a machine is working properly.
Time Management-Managing one's own time and the time of others.
Reading Comprehension-Understanding written sentences and paragraphs in work related documents.
Speaking-Talking to others to convey information effectively.
Critical Thinking-Using logic and reasoning to identify the strengths and weaknesses of alternative solutions, conclusions or approaches to problems.
Transportation-Knowledge of principles and methods for moving people or goods by air, rail, sea, or road, including the relative costs and benefits.
Public Safety and Security-Knowledge of relevant equipment, policies, procedures, and strategies to promote effective local, state, or national security operations for the protection of people, data, property, and institutions.
Customer and Personal Service-Knowledge of principles and processes for providing customer and personal services. This includes customer needs assessment, meeting quality standards for services, and evaluation of customer satisfaction.
English Language-Knowledge of the structure and content of the English language including the meaning and spelling of words, rules of composition, and grammar.
Mechanical-Knowledge of machines and tools, including their designs, uses, repair, and maintenance.
Geography-Knowledge of principles and methods for describing the features of land, sea, and air masses, including their physical characteristics, locations, interrelationships, and distribution of plant, animal, and human life.
Check vehicles to ensure that mechanical, safety, and emergency equipment is in good working order.
Follow appropriate safety procedures for transporting dangerous goods.
Inspect loads to ensure that cargo is secure.
Maintain logs of working hours or of vehicle service or repair status, following applicable state and federal regulations.
Secure cargo for transport, using ropes, blocks, chain, binders, or covers.
Follow special cargo-related procedures, such as checking refrigeration systems for frozen foods or providing food or water for livestock.
Maneuver trucks into loading or unloading positions, following signals from loading crew and checking that vehicle and loading equipment are properly positioned.
Report vehicle defects, accidents, traffic violations, or damage to the vehicles.
Obtain receipts or signatures for delivered goods and collect payment for services when required.
Drive trucks with capacities greater than 3 tons, including tractor-trailer combinations, to transport and deliver products, livestock, or other materials.
Operating Vehicles, Mechanized Devices, or Equipment-Running, maneuvering, navigating, or driving vehicles or mechanized equipment, such as forklifts, passenger vehicles, aircraft, or water craft.
Inspecting Equipment, Structures, or Material-Inspecting equipment, structures, or materials to identify the cause of errors or other problems or defects.
Getting Information-Observing, receiving, and otherwise obtaining information from all relevant sources.
Identifying Objects, Actions, and Events-Identifying information by categorizing, estimating, recognizing differences or similarities, and detecting changes in circumstances or events.
Controlling Machines and Processes-Using either control mechanisms or direct physical activity to operate machines or processes (not including computers or vehicles).
Making Decisions and Solving Problems-Analyzing information and evaluating results to choose the best solution and solve problems.
In an Enclosed Vehicle or Equipment-Mostly this job require working in a closed vehicle or equipment (e.g., car)
Outdoors, Exposed to Weather-Mostly this job require working outdoors, exposed to all weather conditions
Telephone-Mostly you have telephone conversations in this job
Spend Time Using Your Hands to Handle, Control, or Feel Objects, Tools, or Controls-Mostly this job requires using your hands to handle, control, or feel objects, tools or controls
Frequency of Decision Making-The worker is required to make decisions that affect other people, the financial resources, and/or the image and reputation of the organization
Very Hot or Cold Temperatures-Mostly this job require working in very hot (above 90 F degrees) or very cold (below 32 F degrees) temperatures
Freedom to Make Decisions-The job offers decision making freedom without supervision
Time Pressure-This job require the worker to meet strict deadlines
Time accounting software e.g. ADP ezLaborManager
Route navigation software e.g. ALK Technologies PC*Miler
Inventory management software e.g. Computerized inventory tracking software
Data base user interface and query software e.g. ddlsoftware.com drivers daily log program DDL
Route navigation software e.g. MarcoSoft Quo Vadis
Spreadsheet software e.g. Microsoft Excel
Office suite software e.g. Microsoft Office
Electronic mail software e.g. Microsoft Outlook
Operating system software e.g. Microsoft Windows
Word processing software e.g. Microsoft Word
Tower cranes e.g.4-ranger tower trucks
Air compressors
Blocks or pulleys e.g.Blocks and tackle
Hoists e.g.Cargo hoists
Mobile phones e.g.Cell phones
Dump trucks
Cargo trucks e.g.Flatbed trucks
Forklifts
Global positioning system GPS receiver e.g.Global positioning system GPS receivers
Lifts e.g.Handlifts