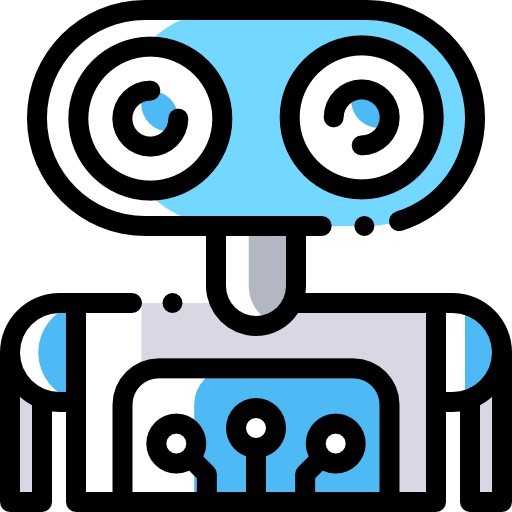 Automation Impact
High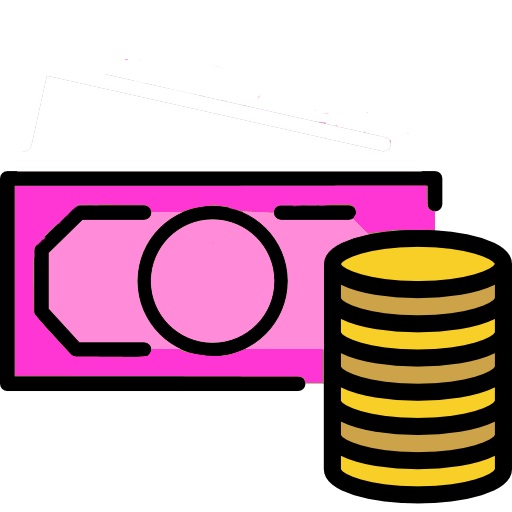 Salary Level
Below Average
| | |
| --- | --- |
| Title | Job Zone Two: Some Preparation Needed |
| Experience | Some previous work-related skill, knowledge, or experience is usually needed. For example, a teller would benefit from experience working directly with the public. |
| Education | These occupations usually require a high school diploma. |
| Job Training | Employees in these occupations need anywhere from a few months to one year of working with experienced employees. A recognized apprenticeship program may be associated with these occupations. |
| Examples | These occupations often involve using your knowledge and skills to help others. Examples include sheet metal workers, forest fire fighters, customer service representatives, physical therapist aides, salespersons (retail), and tellers. |
| SVP Range | (4.0 to 6.0) |
Majority (59.68) percent of respondents had : High School Diploma (or GED or High School Equivalence Certificate)
Some (22.73) percent of respondents had :Less than a High School Diploma
Some (17.59) percent of respondents had :Post-Secondary Certificate - awarded for training completed after high school (for example, in Personnel Services, Engineering-related Technologies, Vocational Home Economics, Construction Trades, Mechanics and Repairers, Precision Production Trades)
Interest Code : RC
Realistic-Realistic occupations frequently involve work activities that include practical, hands-on problems and solutions. They often deal with plants, animals, and real-world materials like wood, tools, and machinery. Many of the occupations require working outside, and do not involve a lot of paperwork or working closely with others.
Conventional-Conventional occupations frequently involve following set procedures and routines. These occupations can include working with data and details more than with ideas. Usually there is a clear line of authority to follow.
Arm-Hand Steadiness-The ability to keep your hand and arm steady while moving your arm or while holding your arm and hand in one position.
Near Vision-The ability to see details at close range (within a few feet of the observer).
Manual Dexterity-The ability to quickly move your hand, your hand together with your arm, or your two hands to grasp, manipulate, or assemble objects.
Information Ordering-The ability to arrange things or actions in a certain order or pattern according to a specific rule or set of rules (e.g., patterns of numbers, letters, words, pictures, mathematical operations).
Finger Dexterity-The ability to make precisely coordinated movements of the fingers of one or both hands to grasp, manipulate, or assemble very small objects.
Multilimb Coordination-The ability to coordinate two or more limbs (for example, two arms, two legs, or one leg and one arm) while sitting, standing, or lying down. It does not involve performing the activities while the whole body is in motion.
Dependability-Job requires being reliable, responsible, and dependable, and fulfilling obligations.
Attention to Detail-Job requires being careful about detail and thorough in completing work tasks.
Cooperation-Job requires being pleasant with others on the job and displaying a good-natured, cooperative attitude.
Integrity-Job requires being honest and ethical.
Achievement/Effort-Job requires establishing and maintaining personally challenging achievement goals and exerting effort toward mastering tasks.
Self Control-Job requires maintaining composure, keeping emotions in check, controlling anger, and avoiding aggressive behavior, even in very difficult situations.
Top 3 Values
Working Conditions-Occupations that satisfy this work value offer job security and good working conditions. Corresponding needs are Activity, Compensation, Independence, Security, Variety and Working Conditions.
Relationships-Occupations that satisfy this work value allow employees to provide service to others and work with co-workers in a friendly non-competitive environment. Corresponding needs are Co-workers, Moral Values and Social Service.
Achievement-Occupations that satisfy this work value are results oriented and allow employees to use their strongest abilities, giving them a feeling of accomplishment. Corresponding needs are Ability Utilization and Achievement.
Reading Comprehension-Understanding written sentences and paragraphs in work related documents.
Critical Thinking-Using logic and reasoning to identify the strengths and weaknesses of alternative solutions, conclusions or approaches to problems.
Coordination-Adjusting actions in relation to others' actions.
Operation and Control-Controlling operations of equipment or systems.
Speaking-Talking to others to convey information effectively.
Judgment and Decision Making-Considering the relative costs and benefits of potential actions to choose the most appropriate one.
Building and Construction-Knowledge of materials, methods, and the tools involved in the construction or repair of houses, buildings, or other structures such as highways and roads.
Mathematics-Knowledge of arithmetic, algebra, geometry, calculus, statistics, and their applications.
Customer and Personal Service-Knowledge of principles and processes for providing customer and personal services. This includes customer needs assessment, meeting quality standards for services, and evaluation of customer satisfaction.
Mechanical-Knowledge of machines and tools, including their designs, uses, repair, and maintenance.
Production and Processing-Knowledge of raw materials, production processes, quality control, costs, and other techniques for maximizing the effective manufacture and distribution of goods.
Design-Knowledge of design techniques, tools, and principles involved in production of precision technical plans, blueprints, drawings, and models.
Confer with customers to determine project requirements or to provide cost estimates.
Fabricate or install metal sashes or moldings for glass installation, using aluminum or steel framing.
Determine plumb of walls or ceilings, using plumb lines and levels.
Select the type or color of glass or mirror according to specifications.
Fasten glass panes into wood sashes or frames with clips, points, or moldings, adding weather seals or putty around pane edges to seal joints.
Prepare glass for cutting by resting it on rack edges or against cutting tables and brushing thin layer of oil along cutting lines or dipping cutting tools in oil.
Cut, fit, install, repair, or replace glass or glass substitutes, such as plastic or aluminum, in building interiors or exteriors or in furniture or other products.
Grind or polish glass, smoothing edges when necessary.
Measure and mark outlines or patterns on glass to indicate cutting lines.
Set glass doors into frames and bolt metal hinges, handles, locks, or other hardware to attach doors to frames and walls.
Handling and Moving Objects-Using hands and arms in handling, installing, positioning, and moving materials, and manipulating things.
Getting Information-Observing, receiving, and otherwise obtaining information from all relevant sources.
Performing General Physical Activities-Performing physical activities that require considerable use of your arms and legs and moving your whole body, such as climbing, lifting, balancing, walking, stooping, and handling of materials.
Communicating with Supervisors, Peers, or Subordinates-Providing information to supervisors, co-workers, and subordinates by telephone, in written form, e-mail, or in person.
Inspecting Equipment, Structures, or Material-Inspecting equipment, structures, or materials to identify the cause of errors or other problems or defects.
Making Decisions and Solving Problems-Analyzing information and evaluating results to choose the best solution and solve problems.
Wear Common Protective or Safety Equipment such as Safety Shoes, Glasses, Gloves, Hearing Protection, Hard Hats, or Life Jackets-Requires wearing common protective or safety equipment such as safety shoes, glasses, gloves, hard hats or life jackets
Spend Time Standing-Mostly this job requires standing
Outdoors, Exposed to Weather-Mostly this job require working outdoors, exposed to all weather conditions
Importance of Being Exact or Accurate-Required to be very exact or highly accurate in performing this job
Face-to-Face Discussions-Mostly you have to have face-to-face discussions with individuals or teams in this job?
Contact With Others-This job require the worker to be in contact with others (face-to-face, by telephone, or otherwise) in order to perform it?
Work With Work Group or Team-Important to work with others in a group or team in this job
Very Hot or Cold Temperatures-Mostly this job require working in very hot (above 90 F degrees) or very cold (below 32 F degrees) temperatures
Project management software e.g. American Glazing Software AGS WindowPricer
Computer aided design CAD software e.g. D-CALC FACADE 4000
Spreadsheet software e.g. Microsoft Excel
Operating system software e.g. Microsoft Windows
Data base user interface and query software e.g. Work order software
Adjustable widemouth pliers
Adjustable wrenches
Hex keys e.g.Allen wrenches
Glass cutters e.g.Automatic cutting tables
Grinding or polishing machines e.g.Automatic diamond wheel edgers
Grinding or polishing machines e.g.Automatic vertical edging machines
Metal cutters e.g.Aviation snips
Bastard cut file e.g.Bastard files
Power grinders e.g.Bench grinders
Manlift or personnel lift e.g.Bosun chairs