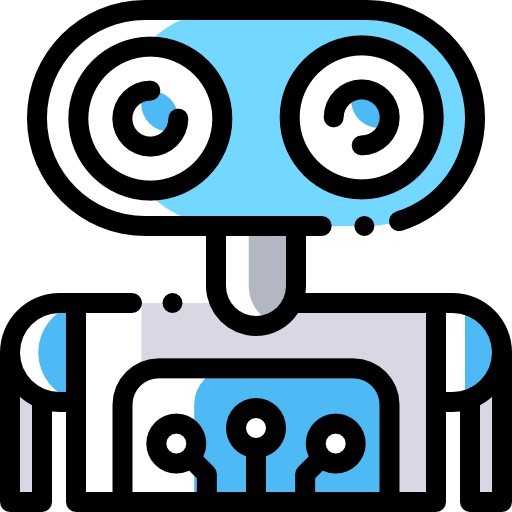 Automation Impact
High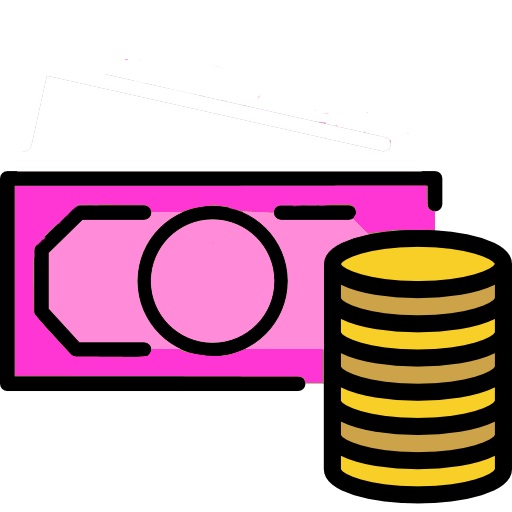 Salary Level
Much Below Average
| | |
| --- | --- |
| Title | Job Zone Two: Some Preparation Needed |
| Experience | Some previous work-related skill, knowledge, or experience is usually needed. For example, a teller would benefit from experience working directly with the public. |
| Education | These occupations usually require a high school diploma. |
| Job Training | Employees in these occupations need anywhere from a few months to one year of working with experienced employees. A recognized apprenticeship program may be associated with these occupations. |
| Examples | These occupations often involve using your knowledge and skills to help others. Examples include sheet metal workers, forest fire fighters, customer service representatives, physical therapist aides, salespersons (retail), and tellers. |
| SVP Range | (4.0 to 6.0) |
Majority (87.07) percent of respondents had : High School Diploma (or GED or High School Equivalence Certificate)
Some (6.58) percent of respondents had :Some College Courses
Some (2.75) percent of respondents had :Associate's Degree (or other 2-year degree)
Interest Code : CER
Conventional-Conventional occupations frequently involve following set procedures and routines. These occupations can include working with data and details more than with ideas. Usually there is a clear line of authority to follow.
Enterprising-Enterprising occupations frequently involve starting up and carrying out projects. These occupations can involve leading people and making many decisions. Sometimes they require risk taking and often deal with business.
Realistic-Realistic occupations frequently involve work activities that include practical, hands-on problems and solutions. They often deal with plants, animals, and real-world materials like wood, tools, and machinery. Many of the occupations require working outside, and do not involve a lot of paperwork or working closely with others.
Oral Comprehension-The ability to listen to and understand information and ideas presented through spoken words and sentences.
Oral Expression-The ability to communicate information and ideas in speaking so others will understand.
Near Vision-The ability to see details at close range (within a few feet of the observer).
Problem Sensitivity-The ability to tell when something is wrong or is likely to go wrong. It does not involve solving the problem, only recognizing there is a problem.
Speech Recognition-The ability to identify and understand the speech of another person.
Speech Clarity-The ability to speak clearly so others can understand you.
Integrity-Job requires being honest and ethical.
Cooperation-Job requires being pleasant with others on the job and displaying a good-natured, cooperative attitude.
Self Control-Job requires maintaining composure, keeping emotions in check, controlling anger, and avoiding aggressive behavior, even in very difficult situations.
Attention to Detail-Job requires being careful about detail and thorough in completing work tasks.
Stress Tolerance-Job requires accepting criticism and dealing calmly and effectively with high stress situations.
Dependability-Job requires being reliable, responsible, and dependable, and fulfilling obligations.
Top 3 Values
Relationships-Occupations that satisfy this work value allow employees to provide service to others and work with co-workers in a friendly non-competitive environment. Corresponding needs are Co-workers, Moral Values and Social Service.
Support-Occupations that satisfy this work value offer supportive management that stands behind employees. Corresponding needs are Company Policies, Supervision: Human Relations and Supervision: Technical.
Independence-Occupations that satisfy this work value allow employees to work on their own and make decisions. Corresponding needs are Creativity, Responsibility and Autonomy.
Active Listening-Giving full attention to what other people are saying, taking time to understand the points being made, asking questions as appropriate, and not interrupting at inappropriate times.
Speaking-Talking to others to convey information effectively.
Monitoring-Monitoring/Assessing performance of yourself, other individuals, or organizations to make improvements or take corrective action.
Mathematics-Using mathematics to solve problems.
Social Perceptiveness-Being aware of others' reactions and understanding why they react as they do.
Coordination-Adjusting actions in relation to others' actions.
Customer and Personal Service-Knowledge of principles and processes for providing customer and personal services. This includes customer needs assessment, meeting quality standards for services, and evaluation of customer satisfaction.
Mathematics-Knowledge of arithmetic, algebra, geometry, calculus, statistics, and their applications.
English Language-Knowledge of the structure and content of the English language including the meaning and spelling of words, rules of composition, and grammar.
Economics and Accounting-Knowledge of economic and accounting principles and practices, the financial markets, banking and the analysis and reporting of financial data.
Computers and Electronics-Knowledge of circuit boards, processors, chips, electronic equipment, and computer hardware and software, including applications and programming.
Sales and Marketing-Knowledge of principles and methods for showing, promoting, and selling products or services. This includes marketing strategy and tactics, product demonstration, sales techniques, and sales control systems.
Conduct gambling tables or games, such as dice, roulette, cards, or keno, and ensure that game rules are followed.
Operate games in which players bet that a ball will come to rest in a particular slot on a rotating wheel, performing actions such as spinning the wheel and releasing the ball.
Exchange paper currency for playing chips or coins.
Compare the house hand with players' hands to determine the winner.
Seat patrons at gaming tables.
Open or close cash floats or game tables.
Pay off or move bets as established by game rules and procedures.
Collect bets in the form of cash or chips, verifying and recording amounts.
Start gaming equipment that randomly selects numbered balls and announce winning numbers and colors.
Check to ensure that all players have placed their bets before play begins.
Performing for or Working Directly with the Public-Performing for people or dealing directly with the public. This includes serving customers in restaurants and stores, and receiving clients or guests.
Getting Information-Observing, receiving, and otherwise obtaining information from all relevant sources.
Communicating with Supervisors, Peers, or Subordinates-Providing information to supervisors, co-workers, and subordinates by telephone, in written form, e-mail, or in person.
Establishing and Maintaining Interpersonal Relationships-Developing constructive and cooperative working relationships with others, and maintaining them over time.
Processing Information-Compiling, coding, categorizing, calculating, tabulating, auditing, or verifying information or data.
Assisting and Caring for Others-Providing personal assistance, medical attention, emotional support, or other personal care to others such as coworkers, customers, or patients.
Indoors, Environmentally Controlled-Mostly this job require working indoors in environmentally controlled conditions
Importance of Being Exact or Accurate-Required to be very exact or highly accurate in performing this job
Contact With Others-This job require the worker to be in contact with others (face-to-face, by telephone, or otherwise) in order to perform it?
Face-to-Face Discussions-Mostly you have to have face-to-face discussions with individuals or teams in this job?
Work With Work Group or Team-Important to work with others in a group or team in this job
Importance of Repeating Same Tasks-Repeating the same physical activities (e.g., key entry) or mental activities (e.g., checking entries in a ledger) over and over, without stopping, to performing this job?
Spend Time Making Repetitive Motions-Mostly this job require making repetitive motions
Impact of Decisions on Co-workers or Company Results-The decisions an employee makes impact the results of co-workers, clients or the company
Point of sale POS software e.g. Credit card processing software
Spreadsheet software e.g. Microsoft Excel
Office suite software e.g. Microsoft Office
Operating system software e.g. Microsoft Windows
Word processing software e.g. Microsoft Word
Internet browser software e.g. Web browser software
Desktop calculator e.g.10-key calculators
Public address systems e.g.Audio communications systems
Bar code reader equipment e.g.Barcode scanners
Character displays e.g.Betting boards
Lottery machine e.g.Bingo blowers
Computer kiosk e.g.Bingo consoles
Sports timer e.g.Digital game pacers
Portable data input terminals e.g.Electronic bingo handsets
Cash registers e.g.Electronic cash registers
Microphones e.g.Handheld microphones