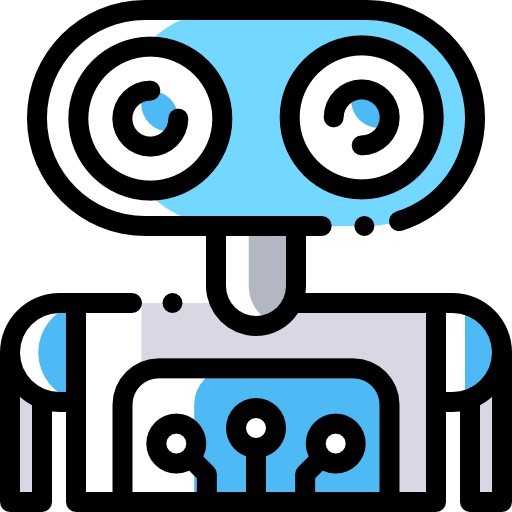 Automation Impact
High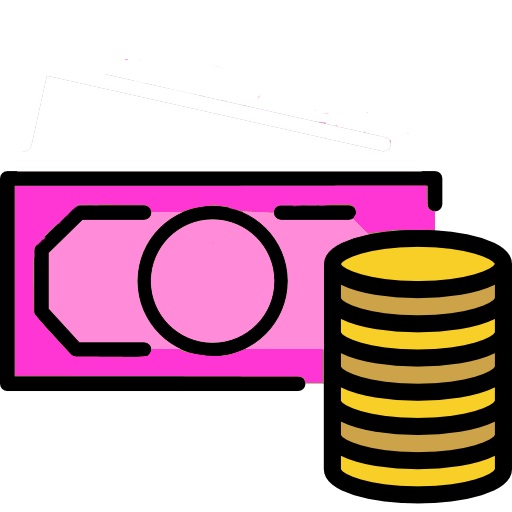 Salary Level
Much Below Average
| | |
| --- | --- |
| Title | Job Zone Two: Some Preparation Needed |
| Experience | Some previous work-related skill, knowledge, or experience is usually needed. For example, a teller would benefit from experience working directly with the public. |
| Education | These occupations usually require a high school diploma. |
| Job Training | Employees in these occupations need anywhere from a few months to one year of working with experienced employees. A recognized apprenticeship program may be associated with these occupations. |
| Examples | These occupations often involve using your knowledge and skills to help others. Examples include sheet metal workers, forest fire fighters, customer service representatives, physical therapist aides, salespersons (retail), and tellers. |
| SVP Range | (4.0 to 6.0) |
Majority (86.1) percent of respondents had : High School Diploma (or GED or High School Equivalence Certificate)
Some (11.79) percent of respondents had :Less than a High School Diploma
Some (2.11) percent of respondents had :Some College Courses
Interest Code : RC
Realistic-Realistic occupations frequently involve work activities that include practical, hands-on problems and solutions. They often deal with plants, animals, and real-world materials like wood, tools, and machinery. Many of the occupations require working outside, and do not involve a lot of paperwork or working closely with others.
Conventional-Conventional occupations frequently involve following set procedures and routines. These occupations can include working with data and details more than with ideas. Usually there is a clear line of authority to follow.
Information Ordering-The ability to arrange things or actions in a certain order or pattern according to a specific rule or set of rules (e.g., patterns of numbers, letters, words, pictures, mathematical operations).
Near Vision-The ability to see details at close range (within a few feet of the observer).
Oral Comprehension-The ability to listen to and understand information and ideas presented through spoken words and sentences.
Problem Sensitivity-The ability to tell when something is wrong or is likely to go wrong. It does not involve solving the problem, only recognizing there is a problem.
Written Comprehension-The ability to read and understand information and ideas presented in writing.
Arm-Hand Steadiness-The ability to keep your hand and arm steady while moving your arm or while holding your arm and hand in one position.
Dependability-Job requires being reliable, responsible, and dependable, and fulfilling obligations.
Attention to Detail-Job requires being careful about detail and thorough in completing work tasks.
Cooperation-Job requires being pleasant with others on the job and displaying a good-natured, cooperative attitude.
Integrity-Job requires being honest and ethical.
Self Control-Job requires maintaining composure, keeping emotions in check, controlling anger, and avoiding aggressive behavior, even in very difficult situations.
Stress Tolerance-Job requires accepting criticism and dealing calmly and effectively with high stress situations.
Top 3 Values
Support-Occupations that satisfy this work value offer supportive management that stands behind employees. Corresponding needs are Company Policies, Supervision: Human Relations and Supervision: Technical.
Relationships-Occupations that satisfy this work value allow employees to provide service to others and work with co-workers in a friendly non-competitive environment. Corresponding needs are Co-workers, Moral Values and Social Service.
Working Conditions-Occupations that satisfy this work value offer job security and good working conditions. Corresponding needs are Activity, Compensation, Independence, Security, Variety and Working Conditions.
Monitoring-Monitoring/Assessing performance of yourself, other individuals, or organizations to make improvements or take corrective action.
Operation and Control-Controlling operations of equipment or systems.
Reading Comprehension-Understanding written sentences and paragraphs in work related documents.
Critical Thinking-Using logic and reasoning to identify the strengths and weaknesses of alternative solutions, conclusions or approaches to problems.
Operation Monitoring-Watching gauges, dials, or other indicators to make sure a machine is working properly.
Active Listening-Giving full attention to what other people are saying, taking time to understand the points being made, asking questions as appropriate, and not interrupting at inappropriate times.
Production and Processing-Knowledge of raw materials, production processes, quality control, costs, and other techniques for maximizing the effective manufacture and distribution of goods.
Food Production-Knowledge of techniques and equipment for planting, growing, and harvesting food products (both plant and animal) for consumption, including storage/handling techniques.
Mechanical-Knowledge of machines and tools, including their designs, uses, repair, and maintenance.
Public Safety and Security-Knowledge of relevant equipment, policies, procedures, and strategies to promote effective local, state, or national security operations for the protection of people, data, property, and institutions.
Mathematics-Knowledge of arithmetic, algebra, geometry, calculus, statistics, and their applications.
Chemistry-Knowledge of the chemical composition, structure, and properties of substances and of the chemical processes and transformations that they undergo. This includes uses of chemicals and their interactions, danger signs, production techniques, and disposal methods.
Record production and test data for each food product batch, such as the ingredients used, temperature, test results, and time cycle.
Follow recipes to produce food products of specified flavor, texture, clarity, bouquet, or color.
Set up, operate, and tend equipment that cooks, mixes, blends, or processes ingredients in the manufacturing of food products, according to formulas or recipes.
Mix or blend ingredients, according to recipes, using a paddle or an agitator, or by controlling vats that heat and mix ingredients.
Clean and sterilize vats and factory processing areas.
Select and measure or weigh ingredients, using English or metric measures and balance scales.
Fill processing or cooking containers, such as kettles, rotating cookers, pressure cookers, or vats, with ingredients, by opening valves, by starting pumps or injectors, or by hand.
Turn valve controls to start equipment and to adjust operation to maintain product quality.
Grade food products according to government regulations or according to type, color, bouquet, and moisture content.
Press switches and turn knobs to start, adjust, and regulate equipment, such as beaters, extruders, discharge pipes, and salt pumps.
Controlling Machines and Processes-Using either control mechanisms or direct physical activity to operate machines or processes (not including computers or vehicles).
Getting Information-Observing, receiving, and otherwise obtaining information from all relevant sources.
Monitor Processes, Materials, or Surroundings-Monitoring and reviewing information from materials, events, or the environment, to detect or assess problems.
Performing General Physical Activities-Performing physical activities that require considerable use of your arms and legs and moving your whole body, such as climbing, lifting, balancing, walking, stooping, and handling of materials.
Communicating with Supervisors, Peers, or Subordinates-Providing information to supervisors, co-workers, and subordinates by telephone, in written form, e-mail, or in person.
Handling and Moving Objects-Using hands and arms in handling, installing, positioning, and moving materials, and manipulating things.
Wear Common Protective or Safety Equipment such as Safety Shoes, Glasses, Gloves, Hearing Protection, Hard Hats, or Life Jackets-Requires wearing common protective or safety equipment such as safety shoes, glasses, gloves, hard hats or life jackets
Spend Time Standing-Mostly this job requires standing
Pace Determined by Speed of Equipment-The pace is determined by the speed of equipment or machinery (This does not refer to keeping busy at all times on this job.)
Importance of Being Exact or Accurate-Required to be very exact or highly accurate in performing this job
Sounds, Noise Levels Are Distracting or Uncomfortable-Mostly this job require working exposed to sounds and noise levels that are distracting or uncomfortable
Spend Time Using Your Hands to Handle, Control, or Feel Objects, Tools, or Controls-Mostly this job requires using your hands to handle, control, or feel objects, tools or controls
Face-to-Face Discussions-Mostly you have to have face-to-face discussions with individuals or teams in this job?
Contact With Others-This job require the worker to be in contact with others (face-to-face, by telephone, or otherwise) in order to perform it?
Data base user interface and query software e.g. Data entry software
Inventory management software e.g. Edible Software
Office suite software e.g. Microsoft Office
Enterprise resource planning ERP software e.g. Plex Systems Plex Manufacturing Cloud
Commercial use mixers e.g.Agitators
Commercial use scales e.g.Balance scales
Milling machinery e.g.Ball mills
Commercial use mixers e.g.Beaters
Commercial use ranges e.g.Candy cookers
Commercial use ranges e.g.Candy stoves
Cheese making machine e.g.Centrifugal clarifiers
Cutting machinery e.g.Cheese cutters
Cheese making machine e.g.Cheese finishing tables
Cheese making machine e.g.Cheese presses
Job Family
Sub Family
Industries
Cluster
For more details on career clusters, refer here
Pathway
For more details on career pathways, refer here