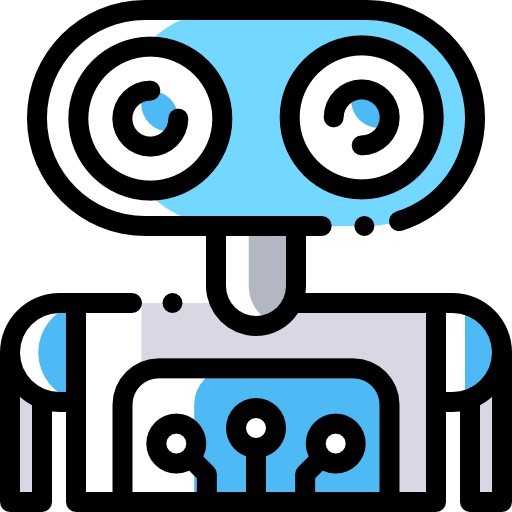 Automation Impact
High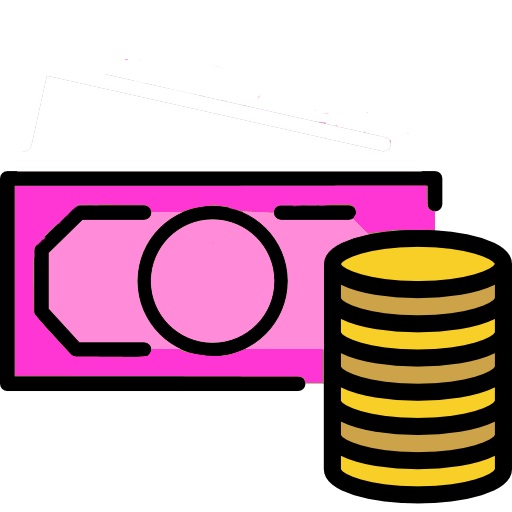 Salary Level
Much Below Average
| | |
| --- | --- |
| Title | Job Zone Two: Some Preparation Needed |
| Experience | Some previous work-related skill, knowledge, or experience is usually needed. For example, a teller would benefit from experience working directly with the public. |
| Education | These occupations usually require a high school diploma. |
| Job Training | Employees in these occupations need anywhere from a few months to one year of working with experienced employees. A recognized apprenticeship program may be associated with these occupations. |
| Examples | These occupations often involve using your knowledge and skills to help others. Examples include sheet metal workers, forest fire fighters, customer service representatives, physical therapist aides, salespersons (retail), and tellers. |
| SVP Range | (4.0 to 6.0) |
Majority (65.15) percent of respondents had : High School Diploma (or GED or High School Equivalence Certificate)
Some (29.67) percent of respondents had :Less than a High School Diploma
Some (4.63) percent of respondents had :Some College Courses
Interest Code : RE
Realistic-Realistic occupations frequently involve work activities that include practical, hands-on problems and solutions. They often deal with plants, animals, and real-world materials like wood, tools, and machinery. Many of the occupations require working outside, and do not involve a lot of paperwork or working closely with others.
Enterprising-Enterprising occupations frequently involve starting up and carrying out projects. These occupations can involve leading people and making many decisions. Sometimes they require risk taking and often deal with business.
Oral Expression-The ability to communicate information and ideas in speaking so others will understand.
Oral Comprehension-The ability to listen to and understand information and ideas presented through spoken words and sentences.
Near Vision-The ability to see details at close range (within a few feet of the observer).
Far Vision-The ability to see details at a distance.
Speech Recognition-The ability to identify and understand the speech of another person.
Speech Clarity-The ability to speak clearly so others can understand you.
Cooperation-Job requires being pleasant with others on the job and displaying a good-natured, cooperative attitude.
Dependability-Job requires being reliable, responsible, and dependable, and fulfilling obligations.
Integrity-Job requires being honest and ethical.
Self Control-Job requires maintaining composure, keeping emotions in check, controlling anger, and avoiding aggressive behavior, even in very difficult situations.
Attention to Detail-Job requires being careful about detail and thorough in completing work tasks.
Independence-Job requires developing one's own ways of doing things, guiding oneself with little or no supervision, and depending on oneself to get things done.
Top 3 Values
Support-Occupations that satisfy this work value offer supportive management that stands behind employees. Corresponding needs are Company Policies, Supervision: Human Relations and Supervision: Technical.
Independence-Occupations that satisfy this work value allow employees to work on their own and make decisions. Corresponding needs are Creativity, Responsibility and Autonomy.
Relationships-Occupations that satisfy this work value allow employees to provide service to others and work with co-workers in a friendly non-competitive environment. Corresponding needs are Co-workers, Moral Values and Social Service.
Active Listening-Giving full attention to what other people are saying, taking time to understand the points being made, asking questions as appropriate, and not interrupting at inappropriate times.
Speaking-Talking to others to convey information effectively.
Service Orientation-Actively looking for ways to help people.
Critical Thinking-Using logic and reasoning to identify the strengths and weaknesses of alternative solutions, conclusions or approaches to problems.
Social Perceptiveness-Being aware of others' reactions and understanding why they react as they do.
Persuasion-Persuading others to change their minds or behavior.
Customer and Personal Service-Knowledge of principles and processes for providing customer and personal services. This includes customer needs assessment, meeting quality standards for services, and evaluation of customer satisfaction.
Transportation-Knowledge of principles and methods for moving people or goods by air, rail, sea, or road, including the relative costs and benefits.
English Language-Knowledge of the structure and content of the English language including the meaning and spelling of words, rules of composition, and grammar.
Public Safety and Security-Knowledge of relevant equipment, policies, procedures, and strategies to promote effective local, state, or national security operations for the protection of people, data, property, and institutions.
Sales and Marketing-Knowledge of principles and methods for showing, promoting, and selling products or services. This includes marketing strategy and tactics, product demonstration, sales techniques, and sales control systems.
Mathematics-Knowledge of arithmetic, algebra, geometry, calculus, statistics, and their applications.
Collect money from customers, make change, and record transactions on customer receipts.
Drive trucks to deliver such items as food, medical supplies, or newspapers.
Write customer orders and sales contracts according to company guidelines.
Inform regular customers of new products or services and price changes.
Record sales or delivery information on daily sales or delivery record.
Call on prospective customers to explain company services or to solicit new business.
Arrange merchandise and sales promotion displays or issue sales promotion materials to customers.
Listen to and resolve customers' complaints regarding products or services.
Maintain trucks and food-dispensing equipment and clean inside of machines that dispense food or beverages.
Review lists of dealers, customers, or station drops and load trucks.
Operating Vehicles, Mechanized Devices, or Equipment-Running, maneuvering, navigating, or driving vehicles or mechanized equipment, such as forklifts, passenger vehicles, aircraft, or water craft.
Establishing and Maintaining Interpersonal Relationships-Developing constructive and cooperative working relationships with others, and maintaining them over time.
Performing for or Working Directly with the Public-Performing for people or dealing directly with the public. This includes serving customers in restaurants and stores, and receiving clients or guests.
Communicating with Persons Outside Organization-Communicating with people outside the organization, representing the organization to customers, the public, government, and other external sources. This information can be exchanged in person, in writing, or by telephone or e-mail.
Performing General Physical Activities-Performing physical activities that require considerable use of your arms and legs and moving your whole body, such as climbing, lifting, balancing, walking, stooping, and handling of materials.
Selling or Influencing Others-Convincing others to buy merchandise/goods or to otherwise change their minds or actions.
Outdoors, Exposed to Weather-Mostly this job require working outdoors, exposed to all weather conditions
Contact With Others-This job require the worker to be in contact with others (face-to-face, by telephone, or otherwise) in order to perform it?
In an Enclosed Vehicle or Equipment-Mostly this job require working in a closed vehicle or equipment (e.g., car)
Face-to-Face Discussions-Mostly you have to have face-to-face discussions with individuals or teams in this job?
Telephone-Mostly you have telephone conversations in this job
Time Pressure-This job require the worker to meet strict deadlines
Impact of Decisions on Co-workers or Company Results-The decisions an employee makes impact the results of co-workers, clients or the company
Very Hot or Cold Temperatures-Mostly this job require working in very hot (above 90 F degrees) or very cold (below 32 F degrees) temperatures
Project management software e.g. bMobile Technology Route Manager
Inventory management software e.g. Computer Directions Route Sales Tracker
Map creation software e.g. GEOCOMtms A.Maze Planning
Communications server software e.g. IBM Domino
Spreadsheet software e.g. Microsoft Excel
Office suite software e.g. Microsoft Office
Data base user interface and query software e.g. MobiTech Systems Route Sales Trakker
Map creation software e.g. Route planning software
Data base user interface and query software e.g. Soft Essentials Vending Essentials
Bar code reader equipment e.g.Barcode scanners
Delivery trucks
Delivery trucks e.g.Delivery vans
Dollies
Portable data input terminals e.g.Handheld computers
Laser fax machine e.g.Laser facsimile machines
Laser printers
Pallet trucks e.g.Pallet movers
Personal computers
Delivery trucks e.g.Propane delivery trucks
Cluster
For more details on career clusters, refer here
Pathway