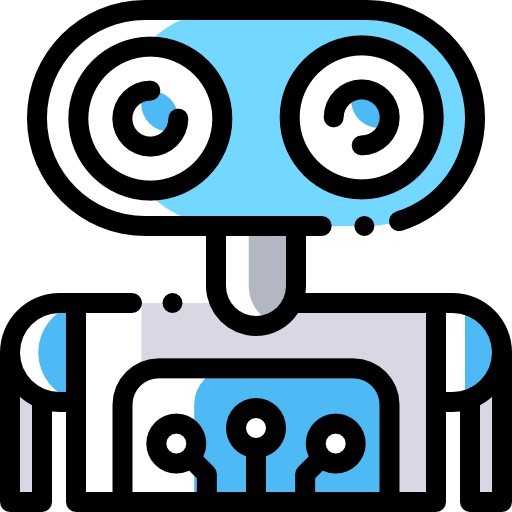 Automation Impact
High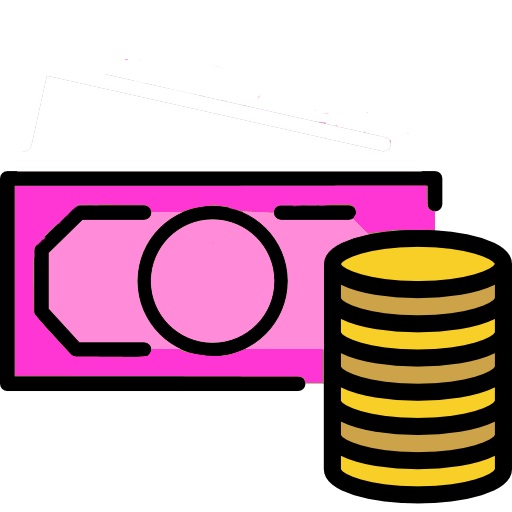 Salary Level
Much Below Average
| | |
| --- | --- |
| Title | Job Zone Two: Some Preparation Needed |
| Experience | Some previous work-related skill, knowledge, or experience is usually needed. For example, a teller would benefit from experience working directly with the public. |
| Education | These occupations usually require a high school diploma. |
| Job Training | Employees in these occupations need anywhere from a few months to one year of working with experienced employees. A recognized apprenticeship program may be associated with these occupations. |
| Examples | These occupations often involve using your knowledge and skills to help others. Examples include sheet metal workers, forest fire fighters, customer service representatives, physical therapist aides, salespersons (retail), and tellers. |
| SVP Range | (4.0 to 6.0) |
Majority (46.73) percent of respondents had : Less than a High School Diploma
Some (45.9) percent of respondents had :High School Diploma (or GED or High School Equivalence Certificate)
Some (3.23) percent of respondents had :Post-Doctoral Training
Interest Code : RC
Realistic-Realistic occupations frequently involve work activities that include practical, hands-on problems and solutions. They often deal with plants, animals, and real-world materials like wood, tools, and machinery. Many of the occupations require working outside, and do not involve a lot of paperwork or working closely with others.
Conventional-Conventional occupations frequently involve following set procedures and routines. These occupations can include working with data and details more than with ideas. Usually there is a clear line of authority to follow.
Oral Comprehension-The ability to listen to and understand information and ideas presented through spoken words and sentences.
Problem Sensitivity-The ability to tell when something is wrong or is likely to go wrong. It does not involve solving the problem, only recognizing there is a problem.
Information Ordering-The ability to arrange things or actions in a certain order or pattern according to a specific rule or set of rules (e.g., patterns of numbers, letters, words, pictures, mathematical operations).
Near Vision-The ability to see details at close range (within a few feet of the observer).
Time Sharing-The ability to shift back and forth between two or more activities or sources of information (such as speech, sounds, touch, or other sources).
Arm-Hand Steadiness-The ability to keep your hand and arm steady while moving your arm or while holding your arm and hand in one position.
Dependability-Job requires being reliable, responsible, and dependable, and fulfilling obligations.
Integrity-Job requires being honest and ethical.
Attention to Detail-Job requires being careful about detail and thorough in completing work tasks.
Adaptability/Flexibility-Job requires being open to change (positive or negative) and to considerable variety in the workplace.
Independence-Job requires developing one's own ways of doing things, guiding oneself with little or no supervision, and depending on oneself to get things done.
Cooperation-Job requires being pleasant with others on the job and displaying a good-natured, cooperative attitude.
Top 3 Values
Relationships-Occupations that satisfy this work value allow employees to provide service to others and work with co-workers in a friendly non-competitive environment. Corresponding needs are Co-workers, Moral Values and Social Service.
Support-Occupations that satisfy this work value offer supportive management that stands behind employees. Corresponding needs are Company Policies, Supervision: Human Relations and Supervision: Technical.
Independence-Occupations that satisfy this work value allow employees to work on their own and make decisions. Corresponding needs are Creativity, Responsibility and Autonomy.
Time Management-Managing one's own time and the time of others.
Monitoring-Monitoring/Assessing performance of yourself, other individuals, or organizations to make improvements or take corrective action.
Reading Comprehension-Understanding written sentences and paragraphs in work related documents.
Speaking-Talking to others to convey information effectively.
Service Orientation-Actively looking for ways to help people.
Operation Monitoring-Watching gauges, dials, or other indicators to make sure a machine is working properly.
Customer and Personal Service-Knowledge of principles and processes for providing customer and personal services. This includes customer needs assessment, meeting quality standards for services, and evaluation of customer satisfaction.
Mathematics-Knowledge of arithmetic, algebra, geometry, calculus, statistics, and their applications.
English Language-Knowledge of the structure and content of the English language including the meaning and spelling of words, rules of composition, and grammar.
Food Production-Knowledge of techniques and equipment for planting, growing, and harvesting food products (both plant and animal) for consumption, including storage/handling techniques.
Public Safety and Security-Knowledge of relevant equipment, policies, procedures, and strategies to promote effective local, state, or national security operations for the protection of people, data, property, and institutions.
Clerical-Knowledge of administrative and clerical procedures and systems such as word processing, managing files and records, stenography and transcription, designing forms, and other office procedures and terminology.
Clean, cut, and cook meat, fish, or poultry.
Cook foodstuffs according to menus, special dietary or nutritional restrictions, or numbers of portions to be served.
Clean and inspect galley equipment, kitchen appliances, and work areas to ensure cleanliness and functional operation.
Apportion and serve food to facility residents, employees, or patrons.
Monitor use of government food commodities to ensure that proper procedures are followed.
Direct activities of one or more workers who assist in preparing and serving meals.
Wash pots, pans, dishes, utensils, or other cooking equipment.
Compile and maintain records of food use and expenditures.
Take inventory of supplies and equipment.
Bake breads, rolls, or other pastries.
Getting Information-Observing, receiving, and otherwise obtaining information from all relevant sources.
Establishing and Maintaining Interpersonal Relationships-Developing constructive and cooperative working relationships with others, and maintaining them over time.
Evaluating Information to Determine Compliance with Standards-Using relevant information and individual judgment to determine whether events or processes comply with laws, regulations, or standards.
Monitor Processes, Materials, or Surroundings-Monitoring and reviewing information from materials, events, or the environment, to detect or assess problems.
Inspecting Equipment, Structures, or Material-Inspecting equipment, structures, or materials to identify the cause of errors or other problems or defects.
Communicating with Supervisors, Peers, or Subordinates-Providing information to supervisors, co-workers, and subordinates by telephone, in written form, e-mail, or in person.
Spend Time Standing-Mostly this job requires standing
Time Pressure-This job require the worker to meet strict deadlines
Work With Work Group or Team-Important to work with others in a group or team in this job
Contact With Others-This job require the worker to be in contact with others (face-to-face, by telephone, or otherwise) in order to perform it?
Responsible for Others' Health and Safety-Responsibility is there for the health and safety of others in this job
Responsibility for Outcomes and Results-Responsible for work outcomes and results of other workers
Face-to-Face Discussions-Mostly you have to have face-to-face discussions with individuals or teams in this job?
Physical Proximity-Mostly this job require the worker to perform job tasks in close physical proximity to other people
Data base user interface and query software e.g. Data entry software
Analytical or scientific software e.g. GNOME Gnutrition
Spreadsheet software e.g. IBM Lotus 1-2-3
Data base user interface and query software e.g. Meals Plus
Spreadsheet software e.g. Microsoft Excel
Word processing software e.g. Microsoft Word
Point of sale POS software e.g. PCS Revenue Control Systems FASTRAK School Meal Software
Spreadsheet software
Word processing software
Domestic apple corer e.g.Apple corers
Blast freezers e.g.Blast chillers
Commercial use blenders e.g.Blenders
Commercial use cutlery e.g.Bone saws
Commercial use graters e.g.Box graters
Commercial use barbeque ovens e.g.Braziers
Commercial use food slicers e.g.Bread slicers
Commercial use broilers e.g.Broilers
Cappuccino or espresso machines e.g.Cappuccino makers
Carbonated beverage dispenser e.g.Carbonated beverage dispensers
Cluster
Pathway
For more details on career pathways, refer here