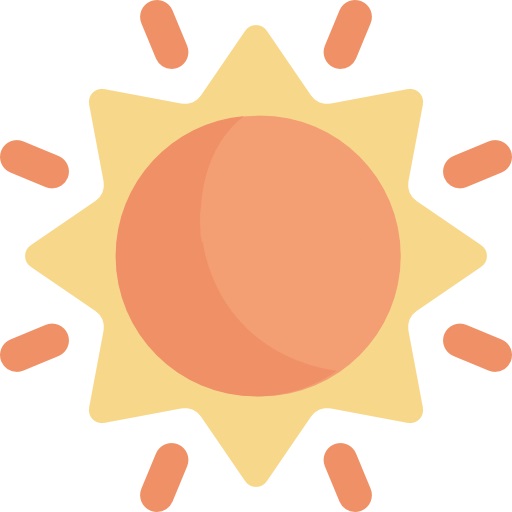 Bright Outlook
Yes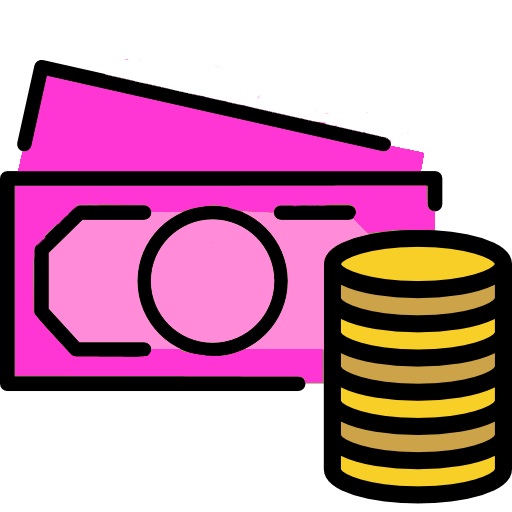 Salary Level
Average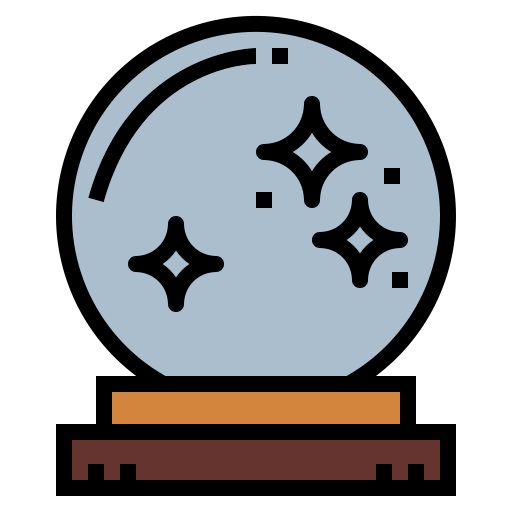 Future Career
Yes
| | |
| --- | --- |
| Title | Job Zone Three: Medium Preparation Needed |
| Experience | Previous work-related skill, knowledge, or experience is required for these occupations. For example, an electrician must have completed three or four years of apprenticeship or several years of vocational training, and often must have passed a licensing exam, in order to perform the job. |
| Education | Most occupations in this zone require training in vocational schools, related on-the-job experience, or an associate's degree. |
| Job Training | Employees in these occupations usually need one or two years of training involving both on-the-job experience and informal training with experienced workers. A recognized apprenticeship program may be associated with these occupations. |
| Examples | These occupations usually involve using communication and organizational skills to coordinate, supervise, manage, or train others to accomplish goals. Examples include food service managers, electricians, agricultural technicians, legal secretaries, interviewers, and insurance sales agents. |
| SVP Range | (6.0 to 7.0) |
Majority (40.57) percent of respondents had : Post-Secondary Certificate - awarded for training completed after high school (for example, in Personnel Services, Engineering-related Technologies, Vocational Home Economics, Construction Trades, Mechanics and Repairers, Precision Production Trades)
Some (23.67) percent of respondents had :High School Diploma (or GED or High School Equivalence Certificate)
Some (19.29) percent of respondents had :Associate's Degree (or other 2-year degree)
Interest Code : ICR
Investigative-Investigative occupations frequently involve working with ideas, and require an extensive amount of thinking. These occupations can involve searching for facts and figuring out problems mentally.
Conventional-Conventional occupations frequently involve following set procedures and routines. These occupations can include working with data and details more than with ideas. Usually there is a clear line of authority to follow.
Realistic-Realistic occupations frequently involve work activities that include practical, hands-on problems and solutions. They often deal with plants, animals, and real-world materials like wood, tools, and machinery. Many of the occupations require working outside, and do not involve a lot of paperwork or working closely with others.
Information Ordering-The ability to arrange things or actions in a certain order or pattern according to a specific rule or set of rules (e.g., patterns of numbers, letters, words, pictures, mathematical operations).
Near Vision-The ability to see details at close range (within a few feet of the observer).
Problem Sensitivity-The ability to tell when something is wrong or is likely to go wrong. It does not involve solving the problem, only recognizing there is a problem.
Perceptual Speed-The ability to quickly and accurately compare similarities and differences among sets of letters, numbers, objects, pictures, or patterns. The things to be compared may be presented at the same time or one after the other. This ability also includes comparing a presented object with a remembered object.
Mathematical Reasoning-The ability to choose the right mathematical methods or formulas to solve a problem.
Visualization-The ability to imagine how something will look after it is moved around or when its parts are moved or rearranged.
Attention to Detail-Job requires being careful about detail and thorough in completing work tasks.
Independence-Job requires developing one's own ways of doing things, guiding oneself with little or no supervision, and depending on oneself to get things done.
Analytical Thinking-Job requires analyzing information and using logic to address work-related issues and problems.
Dependability-Job requires being reliable, responsible, and dependable, and fulfilling obligations.
Integrity-Job requires being honest and ethical.
Achievement/Effort-Job requires establishing and maintaining personally challenging achievement goals and exerting effort toward mastering tasks.
Top 3 Values
Support-Occupations that satisfy this work value offer supportive management that stands behind employees. Corresponding needs are Company Policies, Supervision: Human Relations and Supervision: Technical.
Relationships-Occupations that satisfy this work value allow employees to provide service to others and work with co-workers in a friendly non-competitive environment. Corresponding needs are Co-workers, Moral Values and Social Service.
Independence-Occupations that satisfy this work value allow employees to work on their own and make decisions. Corresponding needs are Creativity, Responsibility and Autonomy.
Programming-Writing computer programs for various purposes.
Monitoring-Monitoring/Assessing performance of yourself, other individuals, or organizations to make improvements or take corrective action.
Operation Monitoring-Watching gauges, dials, or other indicators to make sure a machine is working properly.
Reading Comprehension-Understanding written sentences and paragraphs in work related documents.
Writing-Communicating effectively in writing as appropriate for the needs of the audience.
Mathematics-Using mathematics to solve problems.
Computers and Electronics-Knowledge of circuit boards, processors, chips, electronic equipment, and computer hardware and software, including applications and programming.
Mechanical-Knowledge of machines and tools, including their designs, uses, repair, and maintenance.
Mathematics-Knowledge of arithmetic, algebra, geometry, calculus, statistics, and their applications.
Production and Processing-Knowledge of raw materials, production processes, quality control, costs, and other techniques for maximizing the effective manufacture and distribution of goods.
Engineering and Technology-Knowledge of the practical application of engineering science and technology. This includes applying principles, techniques, procedures, and equipment to the design and production of various goods and services.
Design-Knowledge of design techniques, tools, and principles involved in production of precision technical plans, blueprints, drawings, and models.
Write programs in the language of a machine's controller and store programs on media such as punch tapes, magnetic tapes, or disks.
Determine the sequence of machine operations, and select the proper cutting tools needed to machine workpieces into the desired shapes.
Revise programs or tapes to eliminate errors, and retest programs to check that problems have been solved.
Analyze job orders, drawings, blueprints, specifications, printed circuit board pattern films, and design data to calculate dimensions, tool selection, machine speeds, and feed rates.
Write instruction sheets and cutter lists for a machine's controller to guide setup and encode numerical control tapes.
Observe machines on trial runs or conduct computer simulations to ensure that programs and machinery will function properly and produce items that meet specifications.
Prepare geometric layouts from graphic displays, using computer-assisted drafting software or drafting instruments and graph paper.
Enter computer commands to store or retrieve parts patterns, graphic displays, or programs that transfer data to other media.
Modify existing programs to enhance efficiency.
Determine reference points, machine cutting paths, or hole locations, and compute angular and linear dimensions, radii, and curvatures.
Interacting With Computers-Using computers and computer systems (including hardware and software) to program, write software, set up functions, enter data, or process information.
Getting Information-Observing, receiving, and otherwise obtaining information from all relevant sources.
Controlling Machines and Processes-Using either control mechanisms or direct physical activity to operate machines or processes (not including computers or vehicles).
Making Decisions and Solving Problems-Analyzing information and evaluating results to choose the best solution and solve problems.
Communicating with Supervisors, Peers, or Subordinates-Providing information to supervisors, co-workers, and subordinates by telephone, in written form, e-mail, or in person.
Inspecting Equipment, Structures, or Material-Inspecting equipment, structures, or materials to identify the cause of errors or other problems or defects.
Wear Common Protective or Safety Equipment such as Safety Shoes, Glasses, Gloves, Hearing Protection, Hard Hats, or Life Jackets-Requires wearing common protective or safety equipment such as safety shoes, glasses, gloves, hard hats or life jackets
Face-to-Face Discussions-Mostly you have to have face-to-face discussions with individuals or teams in this job?
Importance of Being Exact or Accurate-Required to be very exact or highly accurate in performing this job
Structured versus Unstructured Work-Job is structured for the worker, rather than allowing the worker to determine tasks, priorities, and goals
Freedom to Make Decisions-The job offers decision making freedom without supervision
Sounds, Noise Levels Are Distracting or Uncomfortable-Mostly this job require working exposed to sounds and noise levels that are distracting or uncomfortable
Exposed to Contaminants-Mostly this job require working exposed to contaminants (such as pollutants, gases, dust or odors)
Work With Work Group or Team-Important to work with others in a group or team in this job
Computer aided manufacturing CAM software e.g. 1CadCam Unigraphics
Enterprise resource planning ERP software e.g. Aptean Made2Manage
Computer aided design CAD software e.g. Autodesk AutoCAD
Computer aided manufacturing CAM software e.g. Autodesk PartMaker
Computer aided design CAD software
Computer aided manufacturing CAM software
Computer aided design CAD software e.g. Dassault Systemes CATIA
Computer aided manufacturing CAM software e.g. Delcam FeatureCAM
Enterprise resource planning ERP software
Enterprise application integration software e.g. Extensible markup language XML
Squares e.g.Adjustable squares
Hole gauge e.g.Bore gauges
Power grinders e.g.Computer numerical control CNC grinders
Laser cutting machine e.g.Computer numerical control CNC lasers
Metal cutters e.g.Computer numerical control CNC notchers
Hydraulic press brake e.g.Computer numerical control CNC press brakes
Drill press or radial drill e.g.Computer numerical control CNC punch presses
Automatic lathe or chucking machine e.g.Computer numerically controlled CNC lathes
Coordinate measuring machines CMM e.g.Coodinate meauring machines CMM
Dial indicator or dial gauge e.g.Dial indicators
Job Family
Sub Family
Industries
Cluster
Pathway
For more details on career pathways, refer here