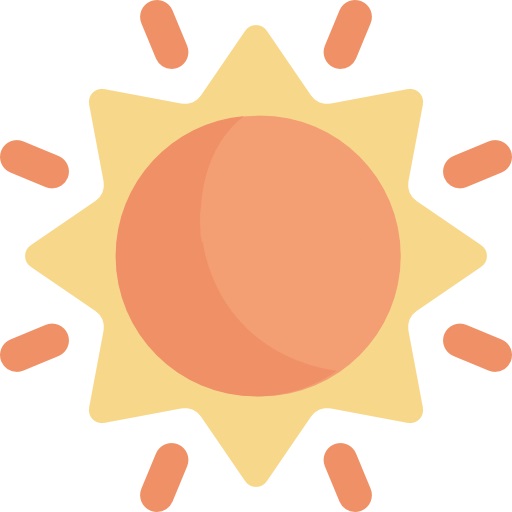 Bright Outlook
Yes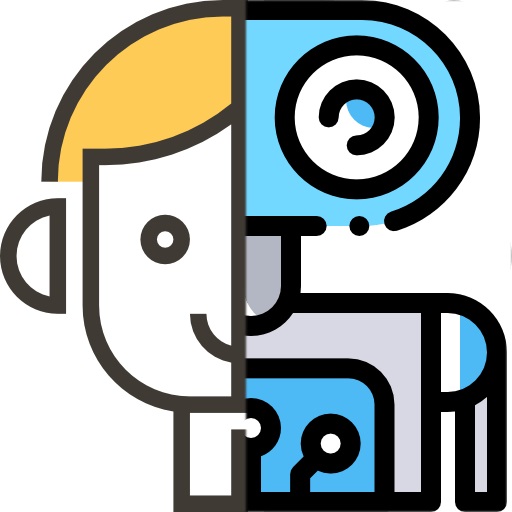 Automation Impact
Medium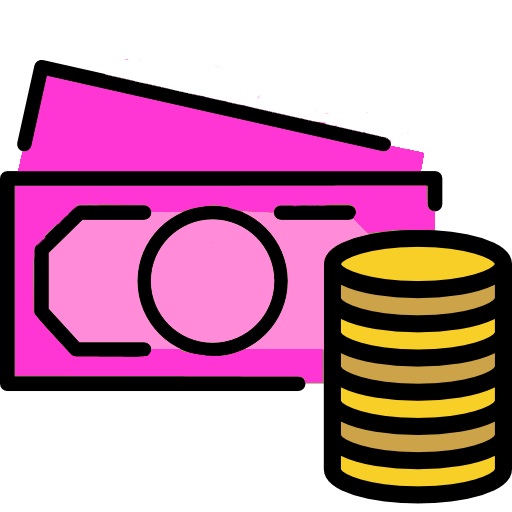 Salary Level
Average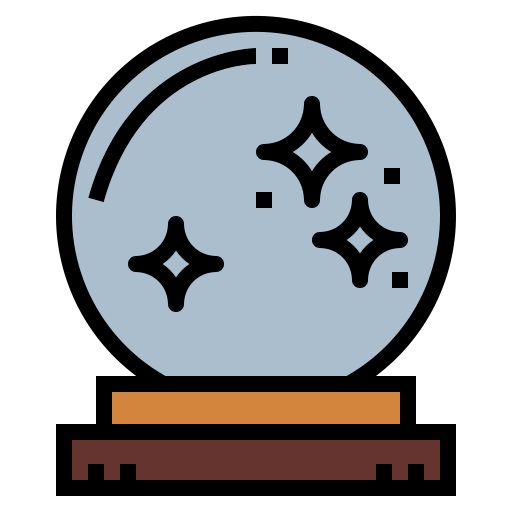 Future Career
Yes
| | |
| --- | --- |
| Title | Job Zone Three: Medium Preparation Needed |
| Experience | Previous work-related skill, knowledge, or experience is required for these occupations. For example, an electrician must have completed three or four years of apprenticeship or several years of vocational training, and often must have passed a licensing exam, in order to perform the job. |
| Education | Most occupations in this zone require training in vocational schools, related on-the-job experience, or an associate's degree. |
| Job Training | Employees in these occupations usually need one or two years of training involving both on-the-job experience and informal training with experienced workers. A recognized apprenticeship program may be associated with these occupations. |
| Examples | These occupations usually involve using communication and organizational skills to coordinate, supervise, manage, or train others to accomplish goals. Examples include food service managers, electricians, agricultural technicians, legal secretaries, interviewers, and insurance sales agents. |
| SVP Range | (6.0 to 7.0) |
Majority (62.9) percent of respondents had : Associate's Degree (or other 2-year degree)
Some (12.85) percent of respondents had :Post-Secondary Certificate - awarded for training completed after high school (for example, in Personnel Services, Engineering-related Technologies, Vocational Home Economics, Construction Trades, Mechanics and Repairers, Precision Production Trades)
Some (9.85) percent of respondents had :High School Diploma (or GED or High School Equivalence Certificate)
Interest Code : RIS
Realistic-Realistic occupations frequently involve work activities that include practical, hands-on problems and solutions. They often deal with plants, animals, and real-world materials like wood, tools, and machinery. Many of the occupations require working outside, and do not involve a lot of paperwork or working closely with others.
Investigative-Investigative occupations frequently involve working with ideas, and require an extensive amount of thinking. These occupations can involve searching for facts and figuring out problems mentally.
Social-Social occupations frequently involve working with, communicating with, and teaching people. These occupations often involve helping or providing service to others.
Problem Sensitivity-The ability to tell when something is wrong or is likely to go wrong. It does not involve solving the problem, only recognizing there is a problem.
Oral Comprehension-The ability to listen to and understand information and ideas presented through spoken words and sentences.
Oral Expression-The ability to communicate information and ideas in speaking so others will understand.
Near Vision-The ability to see details at close range (within a few feet of the observer).
Deductive Reasoning-The ability to apply general rules to specific problems to produce answers that make sense.
Inductive Reasoning-The ability to combine pieces of information to form general rules or conclusions (includes finding a relationship among seemingly unrelated events).
Concern for Others-Job requires being sensitive to others' needs and feelings and being understanding and helpful on the job.
Attention to Detail-Job requires being careful about detail and thorough in completing work tasks.
Cooperation-Job requires being pleasant with others on the job and displaying a good-natured, cooperative attitude.
Dependability-Job requires being reliable, responsible, and dependable, and fulfilling obligations.
Stress Tolerance-Job requires accepting criticism and dealing calmly and effectively with high stress situations.
Self Control-Job requires maintaining composure, keeping emotions in check, controlling anger, and avoiding aggressive behavior, even in very difficult situations.
Top 3 Values
Relationships-Occupations that satisfy this work value allow employees to provide service to others and work with co-workers in a friendly non-competitive environment. Corresponding needs are Co-workers, Moral Values and Social Service.
Support-Occupations that satisfy this work value offer supportive management that stands behind employees. Corresponding needs are Company Policies, Supervision: Human Relations and Supervision: Technical.
Independence-Occupations that satisfy this work value allow employees to work on their own and make decisions. Corresponding needs are Creativity, Responsibility and Autonomy.
Active Listening-Giving full attention to what other people are saying, taking time to understand the points being made, asking questions as appropriate, and not interrupting at inappropriate times.
Speaking-Talking to others to convey information effectively.
Critical Thinking-Using logic and reasoning to identify the strengths and weaknesses of alternative solutions, conclusions or approaches to problems.
Monitoring-Monitoring/Assessing performance of yourself, other individuals, or organizations to make improvements or take corrective action.
Operation Monitoring-Watching gauges, dials, or other indicators to make sure a machine is working properly.
Reading Comprehension-Understanding written sentences and paragraphs in work related documents.
Customer and Personal Service-Knowledge of principles and processes for providing customer and personal services. This includes customer needs assessment, meeting quality standards for services, and evaluation of customer satisfaction.
Medicine and Dentistry-Knowledge of the information and techniques needed to diagnose and treat human injuries, diseases, and deformities. This includes symptoms, treatment alternatives, drug properties and interactions, and preventive health-care measures.
English Language-Knowledge of the structure and content of the English language including the meaning and spelling of words, rules of composition, and grammar.
Computers and Electronics-Knowledge of circuit boards, processors, chips, electronic equipment, and computer hardware and software, including applications and programming.
Education and Training-Knowledge of principles and methods for curriculum and training design, teaching and instruction for individuals and groups, and the measurement of training effects.
Mathematics-Knowledge of arithmetic, algebra, geometry, calculus, statistics, and their applications.
Conduct electrocardiogram (EKG), phonocardiogram, echocardiogram, stress testing, or other cardiovascular tests to record patients' cardiac activity, using specialized electronic test equipment, recording devices, or laboratory instruments.
Compare measurements of heart wall thickness and chamber sizes to standard norms to identify abnormalities.
Explain testing procedures to patients to obtain cooperation and reduce anxiety.
Maintain a proper sterile field during surgical procedures.
Observe ultrasound display screen and listen to signals to record vascular information, such as blood pressure, limb volume changes, oxygen saturation, or cerebral circulation.
Assist surgeons with vascular procedures, such as preparing balloons and stents.
Monitor patients' blood pressure and heart rate using electrocardiogram (EKG) equipment during diagnostic or therapeutic procedures to notify the physician if something appears wrong.
Assist physicians in the diagnosis and treatment of cardiac or peripheral vascular treatments, such as implanting pacemakers or assisting with balloon angioplasties to treat blood vessel blockages.
Obtain and record patient identification, medical history, or test results.
Assess cardiac physiology and calculate valve areas from blood flow velocity measurements.
Assisting and Caring for Others-Providing personal assistance, medical attention, emotional support, or other personal care to others such as coworkers, customers, or patients.
Documenting/Recording Information-Entering, transcribing, recording, storing, or maintaining information in written or electronic/magnetic form.
Interacting With Computers-Using computers and computer systems (including hardware and software) to program, write software, set up functions, enter data, or process information.
Getting Information-Observing, receiving, and otherwise obtaining information from all relevant sources.
Identifying Objects, Actions, and Events-Identifying information by categorizing, estimating, recognizing differences or similarities, and detecting changes in circumstances or events.
Controlling Machines and Processes-Using either control mechanisms or direct physical activity to operate machines or processes (not including computers or vehicles).
Contact With Others-This job require the worker to be in contact with others (face-to-face, by telephone, or otherwise) in order to perform it?
Indoors, Environmentally Controlled-Mostly this job require working indoors in environmentally controlled conditions
Telephone-Mostly you have telephone conversations in this job
Physical Proximity-Mostly this job require the worker to perform job tasks in close physical proximity to other people
Face-to-Face Discussions-Mostly you have to have face-to-face discussions with individuals or teams in this job?
Exposed to Disease or Infections-Mostly this job require exposure to disease/infections
Work With Work Group or Team-Important to work with others in a group or team in this job
Importance of Being Exact or Accurate-Required to be very exact or highly accurate in performing this job
Data base user interface and query software e.g. Database software
Medical software e.g. Diagnostic image review software
Information retrieval or search software e.g. Information systems integration software
Medical software e.g. Internet or intranet image distribution software
Web platform development software e.g. JavaScript
Medical software e.g. MEDITECH software
Spreadsheet software e.g. Microsoft Excel
Office suite software e.g. Microsoft Office
Word processing software e.g. Microsoft Word
Medical software e.g. Practice management software PMS
Perfusion oxygenators or accessories e.g.3, 4, and 5 stopcock manifolds
Hematology analyzers e.g.Activated clotting time ACT lab equipment
Diagnostic or interventional vascular catheters or sets e.g.Angiojets
Intravenous or arterial cannulas or accessories e.g.Arterial line stop-cocks
Automated external defibrillators AED or hard paddles e.g.Automated external defibrillators AED
Cardiac pacemaker generator or cardiac resynchronization therapy pacemaker CRT-P e.g.Automatic implantable cardioverter defibrillator AICD implants
Angioplasty balloon catheter e.g.Balloon catheters
Vascular filter e.g.Bird's nest inferior vena caval filters
Blood collection syringes
Blood gas analyzers