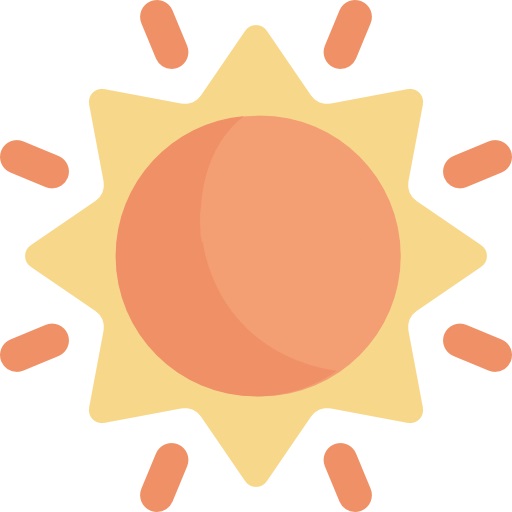 Bright Outlook
Yes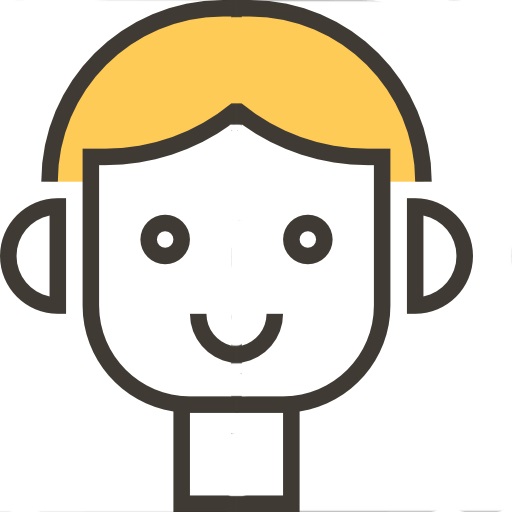 Automation Impact
Low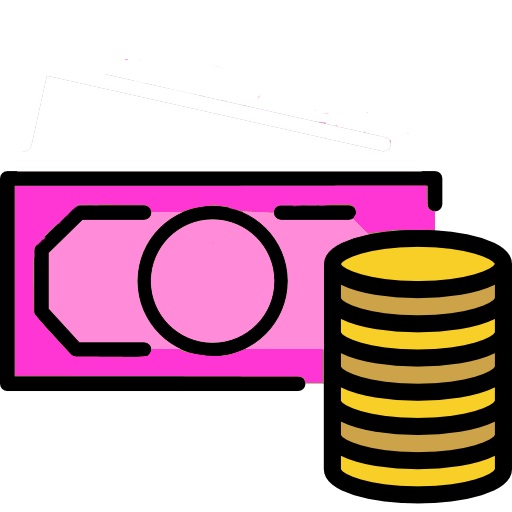 Salary Level
Much Below Average
| | |
| --- | --- |
| Title | Job Zone Two: Some Preparation Needed |
| Experience | Some previous work-related skill, knowledge, or experience is usually needed. For example, a teller would benefit from experience working directly with the public. |
| Education | These occupations usually require a high school diploma. |
| Job Training | Employees in these occupations need anywhere from a few months to one year of working with experienced employees. A recognized apprenticeship program may be associated with these occupations. |
| Examples | These occupations often involve using your knowledge and skills to help others. Examples include sheet metal workers, forest fire fighters, customer service representatives, physical therapist aides, salespersons (retail), and tellers. |
| SVP Range | (4.0 to 6.0) |
Majority (44.38) percent of respondents had : High School Diploma (or GED or High School Equivalence Certificate)
Some (22.64) percent of respondents had :Less than a High School Diploma
Some (16.56) percent of respondents had :Some College Courses
Interest Code : R
Realistic-Realistic occupations frequently involve work activities that include practical, hands-on problems and solutions. They often deal with plants, animals, and real-world materials like wood, tools, and machinery. Many of the occupations require working outside, and do not involve a lot of paperwork or working closely with others.
Problem Sensitivity-The ability to tell when something is wrong or is likely to go wrong. It does not involve solving the problem, only recognizing there is a problem.
Oral Expression-The ability to communicate information and ideas in speaking so others will understand.
Oral Comprehension-The ability to listen to and understand information and ideas presented through spoken words and sentences.
Information Ordering-The ability to arrange things or actions in a certain order or pattern according to a specific rule or set of rules (e.g., patterns of numbers, letters, words, pictures, mathematical operations).
Speech Clarity-The ability to speak clearly so others can understand you.
Fluency of Ideas-The ability to come up with a number of ideas about a topic (the number of ideas is important, not their quality, correctness, or creativity).
Dependability-Job requires being reliable, responsible, and dependable, and fulfilling obligations.
Integrity-Job requires being honest and ethical.
Attention to Detail-Job requires being careful about detail and thorough in completing work tasks.
Self Control-Job requires maintaining composure, keeping emotions in check, controlling anger, and avoiding aggressive behavior, even in very difficult situations.
Independence-Job requires developing one's own ways of doing things, guiding oneself with little or no supervision, and depending on oneself to get things done.
Cooperation-Job requires being pleasant with others on the job and displaying a good-natured, cooperative attitude.
Top 3 Values
Independence-Occupations that satisfy this work value allow employees to work on their own and make decisions. Corresponding needs are Creativity, Responsibility and Autonomy.
Relationships-Occupations that satisfy this work value allow employees to provide service to others and work with co-workers in a friendly non-competitive environment. Corresponding needs are Co-workers, Moral Values and Social Service.
Achievement-Occupations that satisfy this work value are results oriented and allow employees to use their strongest abilities, giving them a feeling of accomplishment. Corresponding needs are Ability Utilization and Achievement.
Instructing-Teaching others how to do something.
Speaking-Talking to others to convey information effectively.
Learning Strategies-Selecting and using training/instructional methods and procedures appropriate for the situation when learning or teaching new things.
Critical Thinking-Using logic and reasoning to identify the strengths and weaknesses of alternative solutions, conclusions or approaches to problems.
Active Learning-Understanding the implications of new information for both current and future problem-solving and decision-making.
Active Listening-Giving full attention to what other people are saying, taking time to understand the points being made, asking questions as appropriate, and not interrupting at inappropriate times.
Customer and Personal Service-Knowledge of principles and processes for providing customer and personal services. This includes customer needs assessment, meeting quality standards for services, and evaluation of customer satisfaction.
Education and Training-Knowledge of principles and methods for curriculum and training design, teaching and instruction for individuals and groups, and the measurement of training effects.
Psychology-Knowledge of human behavior and performance; individual differences in ability, personality, and interests; learning and motivation; psychological research methods; and the assessment and treatment of behavioral and affective disorders.
Administration and Management-Knowledge of business and management principles involved in strategic planning, resource allocation, human resources modeling, leadership technique, production methods, and coordination of people and resources.
English Language-Knowledge of the structure and content of the English language including the meaning and spelling of words, rules of composition, and grammar.
Sales and Marketing-Knowledge of principles and methods for showing, promoting, and selling products or services. This includes marketing strategy and tactics, product demonstration, sales techniques, and sales control systems.
Train horses or other equines for riding, harness, show, racing, or other work, using knowledge of breed characteristics, training methods, performance standards, and the peculiarities of each animal.
Cue or signal animals during performances.
Talk to or interact with animals to familiarize them to human voices or contact.
Conduct training programs to develop or maintain desired animal behaviors for competition, entertainment, obedience, security, riding, or related purposes.
Use oral, spur, rein, or hand commands to condition horses to carry riders or to pull horse-drawn equipment.
Retrain horses to break bad habits, such as kicking, bolting, or resisting bridling or grooming.
Feed or exercise animals or provide other general care, such as cleaning or maintaining holding or performance areas.
Observe animals' physical conditions to detect illness or unhealthy conditions requiring medical care.
Train dogs in human assistance or property protection duties.
Evaluate animals to determine their temperaments, abilities, or aptitude for training.
Making Decisions and Solving Problems-Analyzing information and evaluating results to choose the best solution and solve problems.
Performing General Physical Activities-Performing physical activities that require considerable use of your arms and legs and moving your whole body, such as climbing, lifting, balancing, walking, stooping, and handling of materials.
Training and Teaching Others-Identifying the educational needs of others, developing formal educational or training programs or classes, and teaching or instructing others.
Performing for or Working Directly with the Public-Performing for people or dealing directly with the public. This includes serving customers in restaurants and stores, and receiving clients or guests.
Thinking Creatively-Developing, designing, or creating new applications, ideas, relationships, systems, or products, including artistic contributions.
Communicating with Supervisors, Peers, or Subordinates-Providing information to supervisors, co-workers, and subordinates by telephone, in written form, e-mail, or in person.
Structured versus Unstructured Work-Job is structured for the worker, rather than allowing the worker to determine tasks, priorities, and goals
Freedom to Make Decisions-The job offers decision making freedom without supervision
Face-to-Face Discussions-Mostly you have to have face-to-face discussions with individuals or teams in this job?
Spend Time Standing-Mostly this job requires standing
Telephone-Mostly you have telephone conversations in this job
Contact With Others-This job require the worker to be in contact with others (face-to-face, by telephone, or otherwise) in order to perform it?
Outdoors, Exposed to Weather-Mostly this job require working outdoors, exposed to all weather conditions
Spend Time Walking and Running-Mostly this job requires walking and running
Data base user interface and query software e.g. Database software
Spreadsheet software e.g. Microsoft Excel
Electronic mail software e.g. Microsoft Outlook
Presentation software e.g. Microsoft PowerPoint
Project management software e.g. Microsoft Project
Operating system software e.g. Microsoft Windows
Word processing software e.g. Microsoft Word
Data base user interface and query software e.g. Tracks Software
Calendar and scheduling software e.g. Work scheduling software
Domestic pet training kits e.g.Agility A-frames
Domestic pet training kits e.g.Agility dog walks
Domestic pet training kits e.g.Agility jumps
Domestic pet training kits e.g.Agility pause tables
Domestic pet training kits e.g.Agility see-saws
Domestic pet training kits e.g.Agility tire jumps
Domestic pet training kits e.g.Agility tunnels
Domestic pet training kits e.g.Agitation sticks
Whips e.g.Agitation whips
Safety sleeves e.g.Bite sleeves
Cluster
For more details on career clusters, refer here
Pathway
For more details on career pathways, refer here