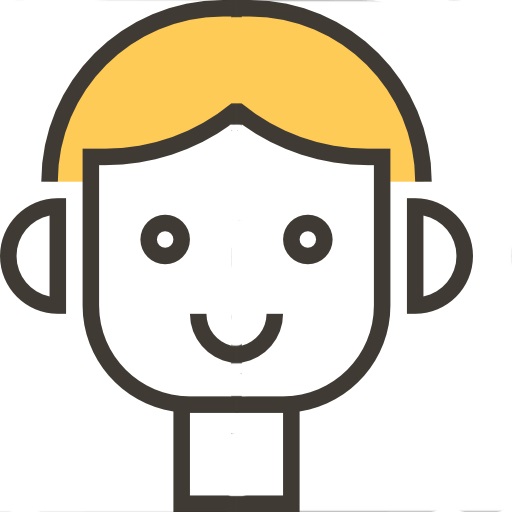 Automation Impact
Low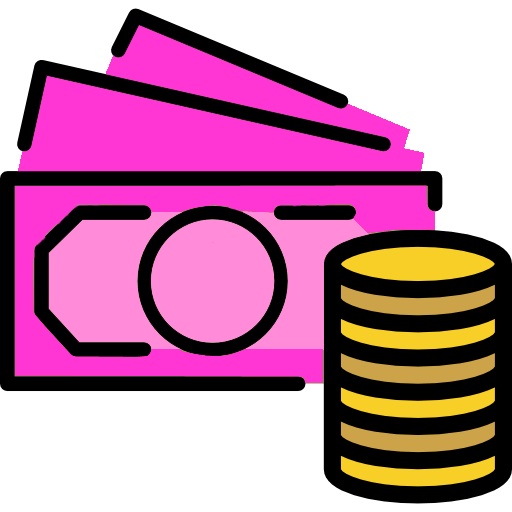 Salary Level
Much Above Average
| | |
| --- | --- |
| Title | Job Zone Three: Medium Preparation Needed |
| Experience | Previous work-related skill, knowledge, or experience is required for these occupations. For example, an electrician must have completed three or four years of apprenticeship or several years of vocational training, and often must have passed a licensing exam, in order to perform the job. |
| Education | Most occupations in this zone require training in vocational schools, related on-the-job experience, or an associate's degree. |
| Job Training | Employees in these occupations usually need one or two years of training involving both on-the-job experience and informal training with experienced workers. A recognized apprenticeship program may be associated with these occupations. |
| Examples | These occupations usually involve using communication and organizational skills to coordinate, supervise, manage, or train others to accomplish goals. Examples include food service managers, electricians, agricultural technicians, legal secretaries, interviewers, and insurance sales agents. |
| SVP Range | (6.0 to 7.0) |
Majority (36.14) percent of respondents had : High School Diploma (or GED or High School Equivalence Certificate)
Some (20.79) percent of respondents had :Post-Secondary Certificate - awarded for training completed after high school (for example, in Personnel Services, Engineering-related Technologies, Vocational Home Economics, Construction Trades, Mechanics and Repairers, Precision Production Trades)
Some (20.12) percent of respondents had :Bachelor's Degree
Interest Code : EC
Enterprising-Enterprising occupations frequently involve starting up and carrying out projects. These occupations can involve leading people and making many decisions. Sometimes they require risk taking and often deal with business.
Conventional-Conventional occupations frequently involve following set procedures and routines. These occupations can include working with data and details more than with ideas. Usually there is a clear line of authority to follow.
Problem Sensitivity-The ability to tell when something is wrong or is likely to go wrong. It does not involve solving the problem, only recognizing there is a problem.
Oral Comprehension-The ability to listen to and understand information and ideas presented through spoken words and sentences.
Oral Expression-The ability to communicate information and ideas in speaking so others will understand.
Selective Attention-The ability to concentrate on a task over a period of time without being distracted.
Deductive Reasoning-The ability to apply general rules to specific problems to produce answers that make sense.
Inductive Reasoning-The ability to combine pieces of information to form general rules or conclusions (includes finding a relationship among seemingly unrelated events).
Stress Tolerance-Job requires accepting criticism and dealing calmly and effectively with high stress situations.
Attention to Detail-Job requires being careful about detail and thorough in completing work tasks.
Dependability-Job requires being reliable, responsible, and dependable, and fulfilling obligations.
Adaptability/Flexibility-Job requires being open to change (positive or negative) and to considerable variety in the workplace.
Persistence-Job requires persistence in the face of obstacles.
Analytical Thinking-Job requires analyzing information and using logic to address work-related issues and problems.
Top 3 Values
Support-Occupations that satisfy this work value offer supportive management that stands behind employees. Corresponding needs are Company Policies, Supervision: Human Relations and Supervision: Technical.
Working Conditions-Occupations that satisfy this work value offer job security and good working conditions. Corresponding needs are Activity, Compensation, Independence, Security, Variety and Working Conditions.
Independence-Occupations that satisfy this work value allow employees to work on their own and make decisions. Corresponding needs are Creativity, Responsibility and Autonomy.
Active Listening-Giving full attention to what other people are saying, taking time to understand the points being made, asking questions as appropriate, and not interrupting at inappropriate times.
Speaking-Talking to others to convey information effectively.
Critical Thinking-Using logic and reasoning to identify the strengths and weaknesses of alternative solutions, conclusions or approaches to problems.
Judgment and Decision Making-Considering the relative costs and benefits of potential actions to choose the most appropriate one.
Monitoring-Monitoring/Assessing performance of yourself, other individuals, or organizations to make improvements or take corrective action.
Complex Problem Solving-Identifying complex problems and reviewing related information to develop and evaluate options and implement solutions.
Transportation-Knowledge of principles and methods for moving people or goods by air, rail, sea, or road, including the relative costs and benefits.
English Language-Knowledge of the structure and content of the English language including the meaning and spelling of words, rules of composition, and grammar.
Public Safety and Security-Knowledge of relevant equipment, policies, procedures, and strategies to promote effective local, state, or national security operations for the protection of people, data, property, and institutions.
Education and Training-Knowledge of principles and methods for curriculum and training design, teaching and instruction for individuals and groups, and the measurement of training effects.
Customer and Personal Service-Knowledge of principles and processes for providing customer and personal services. This includes customer needs assessment, meeting quality standards for services, and evaluation of customer satisfaction.
Geography-Knowledge of principles and methods for describing the features of land, sea, and air masses, including their physical characteristics, locations, interrelationships, and distribution of plant, animal, and human life.
Inform pilots about nearby planes or potentially hazardous conditions, such as weather, speed and direction of wind, or visibility problems.
Issue landing and take-off authorizations or instructions.
Transfer control of departing flights to traffic control centers and accept control of arriving flights.
Provide flight path changes or directions to emergency landing fields for pilots traveling in bad weather or in emergency situations.
Alert airport emergency services in cases of emergency or when aircraft are experiencing difficulties.
Monitor or direct the movement of aircraft within an assigned air space or on the ground at airports to minimize delays and maximize safety.
Direct pilots to runways when space is available or direct them to maintain a traffic pattern until there is space for them to land.
Monitor aircraft within a specific airspace, using radar, computer equipment, or visual references.
Direct ground traffic, including taxiing aircraft, maintenance or baggage vehicles, or airport workers.
Contact pilots by radio to provide meteorological, navigational, or other information.
Making Decisions and Solving Problems-Analyzing information and evaluating results to choose the best solution and solve problems.
Identifying Objects, Actions, and Events-Identifying information by categorizing, estimating, recognizing differences or similarities, and detecting changes in circumstances or events.
Getting Information-Observing, receiving, and otherwise obtaining information from all relevant sources.
Monitor Processes, Materials, or Surroundings-Monitoring and reviewing information from materials, events, or the environment, to detect or assess problems.
Communicating with Supervisors, Peers, or Subordinates-Providing information to supervisors, co-workers, and subordinates by telephone, in written form, e-mail, or in person.
Processing Information-Compiling, coding, categorizing, calculating, tabulating, auditing, or verifying information or data.
Indoors, Environmentally Controlled-Mostly this job require working indoors in environmentally controlled conditions
Contact With Others-This job require the worker to be in contact with others (face-to-face, by telephone, or otherwise) in order to perform it?
Importance of Being Exact or Accurate-Required to be very exact or highly accurate in performing this job
Frequency of Decision Making-The worker is required to make decisions that affect other people, the financial resources, and/or the image and reputation of the organization
Work With Work Group or Team-Important to work with others in a group or team in this job
Impact of Decisions on Co-workers or Company Results-The decisions an employee makes impact the results of co-workers, clients or the company
Freedom to Make Decisions-The job offers decision making freedom without supervision
Importance of Repeating Same Tasks-Repeating the same physical activities (e.g., key entry) or mental activities (e.g., checking entries in a ledger) over and over, without stopping, to performing this job?
Expert system software e.g. Advanced technologies and oceanic procedures ATOP
Flight control software e.g. Direct-to-tool software
Office suite software e.g. Microsoft Office
Flight control software e.g. Multi-center traffic management advisor McTMA
Radarbased surveillance systems e.g.Air route surveillance radar ARSR systems
Radarbased surveillance systems e.g.Airport surface detection equipment ASDE systems
Radarbased surveillance systems e.g.Airport surveillance radar ASR systems
Aircraft guidance systems e.g.Area navigation RNAV systems
Aircraft guidance systems e.g.Automatic direction finder ADF radio systems
Binoculars
Aircraft communication systems e.g.Controller pilot datalink communication CPDC systems
Desktop computers
Aircraft guidance systems e.g.Differential global positioning system DGPS surveillance systems
Radarbased surveillance systems e.g.Digital airport surveillance radar DASR systems
Job Family
Sub Family
Industries