Philosophy and Theology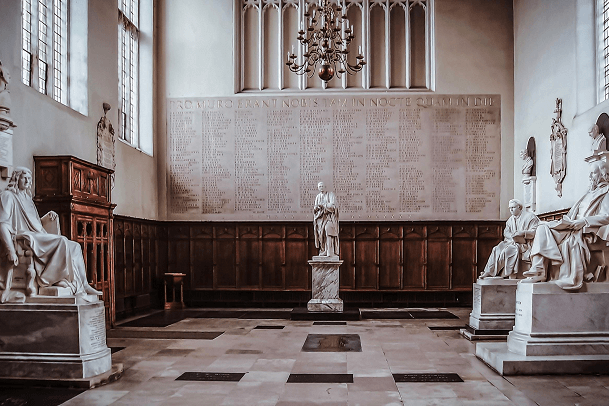 "Philosophy is questions that may never be answered. Religion is answers that may never be questioned."
– Author Unknown
Philosophy and Theology is a field of study which involves philosophical thoughts, beliefs of religions, and answers to all challenging questions of an inquisitive person. 
Philosophy is based on four pillars, the history of philosophy, theoretical philosophy, practical philosophy and logic, and attempts to understand the world around us in all its aspects. 
Some people enquire about the relation between Philosophy and Theology. 
For the most part, Philosophy is concerned about the same subjects as Theology. Both study the nature of the God, the human soul and their interrelation, and the universe in its entirety etc. Philosophy is considered the tool which helps us interpret, understand and accept religious tenets and texts. The study of philosophy enables us to develop analytical and critical thought, reason things logically. Hence, most of the time both are studied together. 
These concepts- spirituality, principles, ethics, customs, and practices may seem abstract and complicated and quite act as a deterrent to students. But on the contrary, one can learn critical thinking, problem-solving, clear writing, and so more through them. For instance, being spiritually and mentally strong enhances productivity and promotes low absenteeism since the individual is satisfied and deeply committed (aspects increasingly lacking in this distraction-inducing world).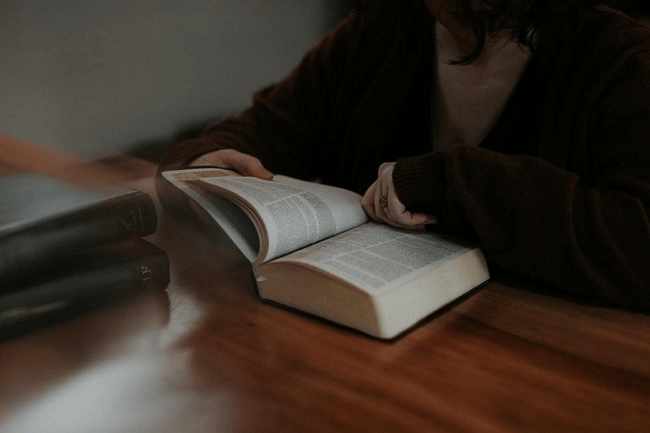 "Science, philosophy and religion are bound to converge as they draw nearer to the whole."
– Pierre Teilhard de Chardin
Top Careers in Philosophy and Theology 
Among the spectrum of career possibilities in this field, following are the top bright outlook careers.
 Philosophy and Religion Teachers, post-secondary
It is in high demand in colleges and universities. After a master's or doctoral degree and 5 years of experience, one can work as an instructor, associate professor, assistant professor, humanities professor, or a lecturer. Includes organizing courses to impart researched facts and requires analytical and creative thinking, making decisions, coordinating, training, supervising, and other technological and language skills. 
Substance Abuse and Behavioral Disorder Counsellor - Having studied human nature and life actions, career as an addiction counsellor, case manager, correctional substance abuse counsellor, or drug and alcohol treatment have the growing demand in this stressed time due to the stress   triggers in the modern world. Conducting diagnoses and enabling individuals to overcome dependencies, and making changes and adjustments in life are the main tasks of these professionals. Study in Philosophy gifts deductive reasoning approach to handle this work. 
Anthropology and Archaeology Teacher - It is the area of conducting deep research in human evolution and presenting the understanding through different means like electronic media, journals, and books. It also includes delivering lectures in which post-secondary teachers instruct students in technical, academic, and career subjects beyond the higher secondary levels. It is their responsibility to boost developments in the field with some physical and mental efforts. Part-time faculty are also projected to grow as a career option. 
Foreign Language and Literature Teachers - They have a great scope in the globalised world because of the demand of multilingualism for global businesses. Therefore, teachers of all popular languages including Sign Language are in great demand. A country's literature is often the reflection of its history and socio-economic conditions. Since Philosophy and Theology provide knowledge of the basic principles, values, ethics, ways of thinking, customs etc of a culture, it provides a nuanced understanding of both the language and the people.
Clergy – A large number of students opt for this area of study because they wish to enter their faith's clergy. Clergymen and women conduct religious worship and perform other spiritual functions associated in accordance with the beliefs and practices of their religious faith or denomination. They provide spiritual and moral guidance and assistance to members in their time of need.  
A few other popular and upcoming careers in this field are:
Cultural and Ethnic Studies Teachers
Interpreters and Translators
Religious Education Directors
Sociology Teachers
Courses in Philosophy and Theology
B.A. Philosophy: The Bachelor of Arts in Philosophy (BA Philosophy) is a three-year undergraduate degree program with two semesters in each year. Various universities and colleges in India offer the course. The course covers every aspect of philosophy, including Indian philosophy, Western philosophy, ethics, and so on.
M.A. Philosophy: is primarily a theoretical course that teaches students about human psychology and its foundational principles. It teaches them the fundamental nature of science, truth, and life, as well as giving them a better understanding of the universe.
MPhil in Philosophy and Theology: is highly recommended by Oxford University for graduates of the same field. It is a 2 years degree to sharpen research skills, writing dissertations, and widening knowledge of the history. These detailed areas are learned through tutorials and in-progress groups.
Master of Studies(M.St.): in the same is another opportunity, which focuses completely on the history of the chosen subject area. Most of the students prefer to enroll in doctoral degree like DPhil after it or begin their career.
Bachelor of Theology (B.Th)/B.A Theology: Requires a candidate to have completed 10+2 from a recognized board in the Humanities stream. The curriculum includes the study of religion, how different religious communities express their faith and the traditions, laws etc that impact society.
Master of Theology (M.Th): Minimum qualification is B.Th or B.A Theology. The programme studies different religions and their texts in depth. 

Ph.D. (Theology): The minimum requirement to pursue this doctorate program is Master's degree in Theology.
Students can also pursue a degree in Religious Studies. Religious Studies includes various other aspects like the history, geography, socio-economics, anthropology and psychology of religion, which are not covered in a theology programme. Some of the courses include 
B.A in Theology and Religious Studies

M.A Religious Studies

P.Phil/Ph.D Religious Studies

B.A Comparative Religion

B.A/M.A/Ph.D/M.Phil in -Cultural- Studies
Conclusion 
Having accurate methodology for research, quest for reason, and overall better version of thinking acquired through the knowledge of Philosophy and Theology, the person can resolve conflicts and provide effective solutions. And very often it provides reasonable answers to man's never ending quest about our existence and that of the divine.
FREE COURSES
The below courses provide a good overview on the study area
An introduction is provided in the below video
Frequently Asked Questions
Let's take a look at some questions commonly asked by students.
It provides:-
Critical thinking
Intellectual power
Solid foundation for a career 
Ideas/solutions of many problems
Digital knowledge
Communication skills
Inductive reasoning
Speech clarity
Organisational skills
Being an expert in training and teaching others
First of all, the skills like clear and logical mind-set, research, analytical skills, and problem-solving can be the foundation of all careers. Otherwise, if you do not become a religious teacher, you can opt other professions with similar studies such as social worker, mental health counselor, English language and literature teacher, etc. You can find the entire list here