Design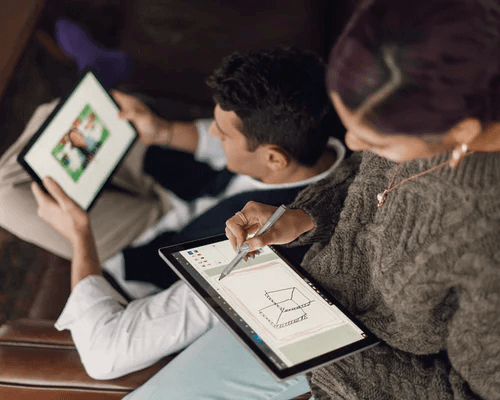 "Creativity is nothing but a mind set free."
– Torrie T. Asai
Design is an innovative subject which being cross disciplinary adheres to many knowledge arenas of this tech savvy world. In simple language, design is a collaborative science which chalks out a vivid plan to model a system. Designing is an aesthetic process, an intention as well as a result of a larger complex innovation. A good design helps simplify the solution. It gives an edge over other companies in marketing, by making a brand attractive and unique which in turn helps to increase the customer base. With the growing web of creative people around, design studies has become all the more important to visualize concepts physically and digitally.
In this highly competitive world, employers of the leading companies seek to recruit professional designers to engage their customers with a clearer view of the manufactured products.
Careers in the Field of Design 
This domain of knowledge holds out to its students a broad range of demanding careers which will in no time ascend them to the zenith of success. Some of the bright careers provided by this subject have been listed here:
Apart from the above mentioned demanding careers, there are many other arenas to work in. 
Courses in Design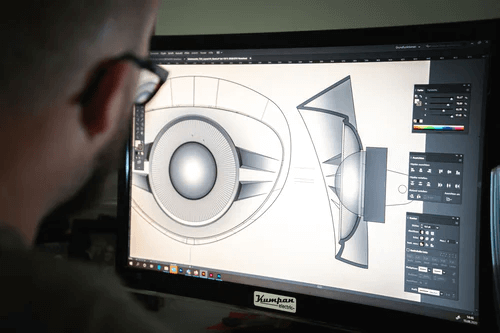 "Design transcends agenda. It speaks to the politics of optimism."
 – Paul Bennett
Bachelor's degree in Design with a specialization in product design, visual and communication design, industrial design: Bachelor's degree in Product design: Students can hone both their creative sensibilities and marketable skills with a bachelor's degree in product design. Getting a job designing products gives you a lot of leeway to create your own designs. Professionals, on the other hand, relish the task of ensuring that real people will use these designs on a regular basis. The average period of study is three to four years.
About Bachelor of Arts (BA) in Visual Communication: Students can learn about design fundamentals, digital media design, technical communication, drawing techniques, visual literacy, design history, 3-D design, web design, colour management, and other topics by enrolling in this course.

Bachelor's degree in Industrial Design: Focuses on instructing students on how to integrate scientific principles of materials and processes with the practicality of design and patterns to create goods that are both functional and beautiful.
Master's degree in Multimedia Arts and Design, in Architecture, Data and Design:
Master's degree in Multimedia Arts and Design: The degree prepares students for careers in design, communication, or computing, depending on the program emphasis. Design coursework may comprise of advertising, video editing, digital marketing, and social media management. Generally, takes 2 years to complete.

Master's degree in Architecture: M.Arch., Master of Science (MSc), or Master of Art (MA) degrees are all options for master's in architecture program. MSc in Architecture degrees, as you would imagine, focus more on science and technology, while MA in Architecture degrees are more art-focused and usually specialize in design. Depending on an applicant's undergraduate degree, a master's degree program in architecture can take anywhere from one to three years. Applicants with a five-year bachelor's degree in architecture (B. Arch.) will usually take one to two years to complete the degree
Fashion Designers: A Fashion Design course can be taken at the graduate level by students who have completed their Class 12 in any stream (Science, Commerce, or Arts). Most common Design colleges, on the other hand, only allow applicants to apply if they have completed their schooling from a recognized board. You'll need a mix of drawing, sewing, and design skills, as well as knowledge of the fashion industry and unwavering perseverance, to become a fashion designer.

BFA Fashion Design (4 Years), Diploma in Fashion Design & Merchandising (3years), Diploma in Fashion and Apparel Design (3 Years), Diploma in Fashion Designing and Garment Technology (1 Year) are some of the courses that can be pursued.

Graphic Designers: Aspirants who have completed their 10+2 in any subject (Science, Commerce, or Arts) may enroll in a Graphic Design program.
Conclusion
In today's world of ever advancing creativity, design as a knowledge area has taken the shape of a specific roadmap to reach safely to an attractive and an equally unique destination. Design incorporated in big industrial companies have helped in luring more potent customers thereby, creating a chain of buyers via recommendations. However, each firm brings about a new definition for Design related to their manufacturing products and their line of services. With the constant rising graph of the students enrolling in this knowledge area, the companies are growing all the more glamorous with these design technicians.
FREE COURSES
The below courses provide a good overview on the study area
An introduction is provided in the below video
Frequently Asked Questions
Let's take a look at some commonly asked questions by students.
Many online courses provide Design degrees with certifications and with a handful of project works. These projects can be added in the resume or can be used while internships. There are many online courses which are absolutely free. The three popular sites are:
Udemy – Graphic Design 

Coursera

Onlinestudies
One of the highest paid jobs in the Design field is attributed to Robotics designers. The Robotics designers are expected to build and lay out designs of Robots used in various industrial sectors. These designers even get prestigious posts in NASA to design the satellite launching machines. GreyOrange, Flux Auto and CycLe like top technology based companies also recruit Robotics designers.
In simple terms, designing divides into three vital branches:
Product design

Visual design

Interface design